Story & Photos by Pete O'Brien
Last year at this time Dylan Hood, Dash Longe, and Marc Andre Belliveau were nearing the end of a sled trip when they ran into a natural hip jump feature. They decided it would be a worthy enough hit to stay and build, so we extended our stay.
April 30, 2008
Today we took an alternative route back home over a hidden pass which took us to a treeless, high plateau with rolling features and natural windlips. One of the windlips had good enough speed to hit as a hip jump. But it's going to be a big build. It was getting late and everything was buried in shadows so we made a plan to come back and check it out tomorrow.
May 1, 2008
Down day. Whiteout. The crew watched Anchorman, and Big Lebowski, played Excitebike, and chopped wood.
May 2, 2008
Cloudy and snowy. We started making the lip of the jump today. The cornice wall is so steep that it's hard to keep the snow up there. We had bad weather all day until the very end. Making the sidewalk for the runway was hard because everything was so white and you couldn't tell if it was the right trajectory. We might need to modify the runway so it points more towards the landing.
After digging we cruised back to the cabin for a recharge then went for an evening sled ride. We got out there just in time to watch the sun break through the clouds before it set.

May 3, 2008
Big time runway build. We ended up making the runway a little too head on to the cornice wall yesterday so we had to fix that. Dylan and Dash started out by hitting strait airs. They figured out that the landing was smoother and longer the further out they went. Marc got up on the deck and did some filming from up there about the time Dash stomped a big cork 810. Dylan started floating bigger and bigger flat spins until about the fourth one where he scared everyone including himself by maxing out the air and miraculously landing it. Dash got a rodeo and then the shadows started to roll in. A+ day today : )
May 2, 2009
Right now we're in a weather/build/protect pattern on a similar hit that Tanner and Dash are stoked to session once the clouds part. We're hoping for tomorrow.
**Sometime we rope off the landings to prevent sledders from tracking it out. For the most part they are super cool about it.**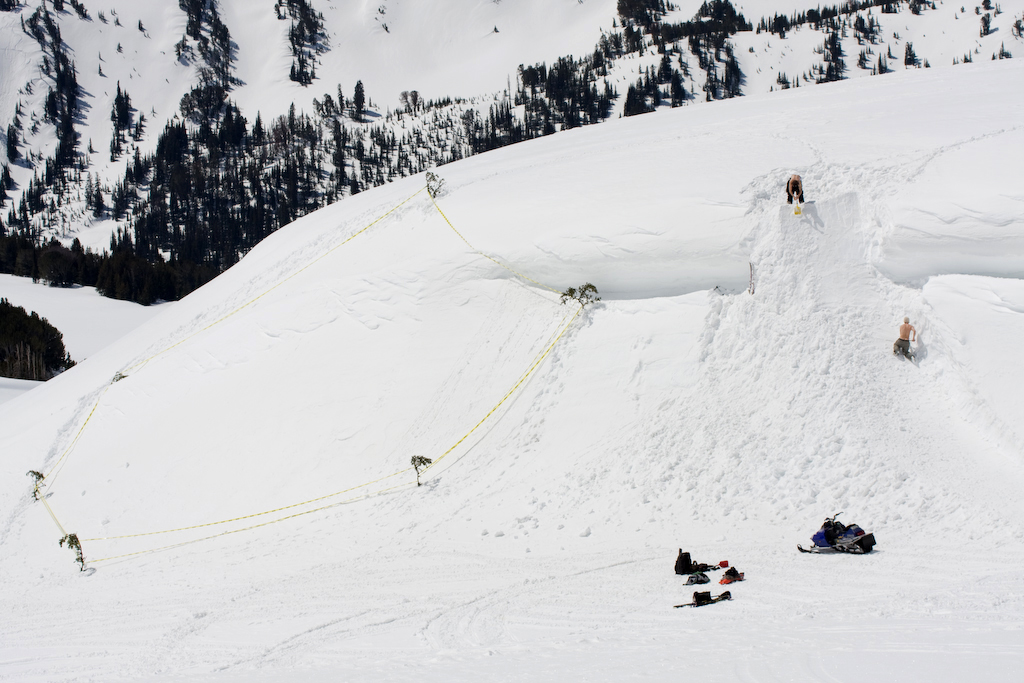 **Here we are building the inrun**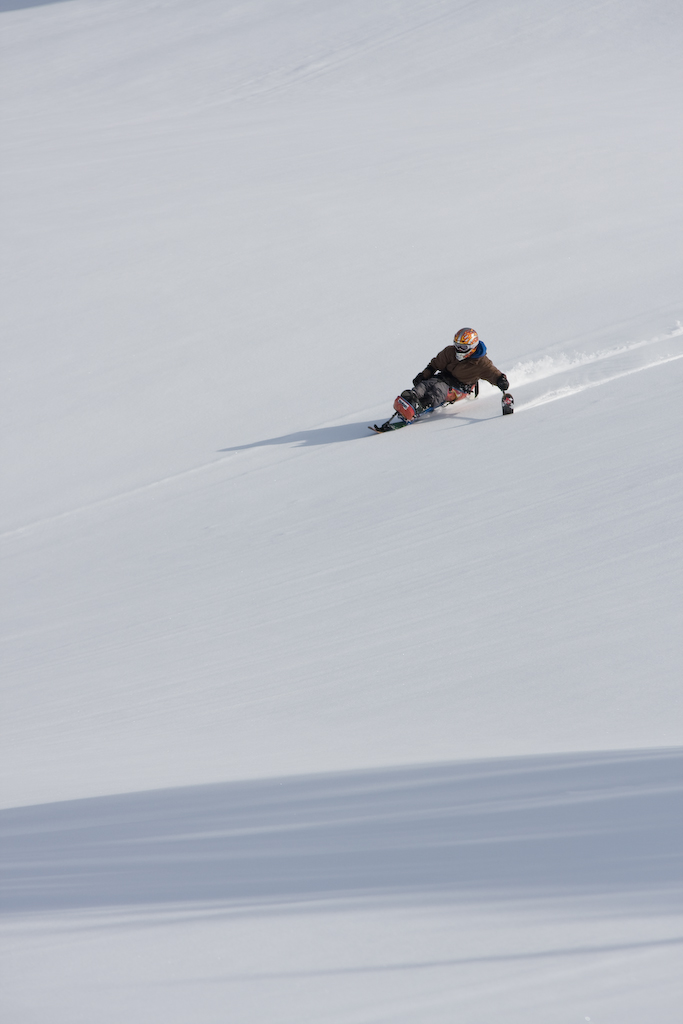 **Marc Andre shredding Powder**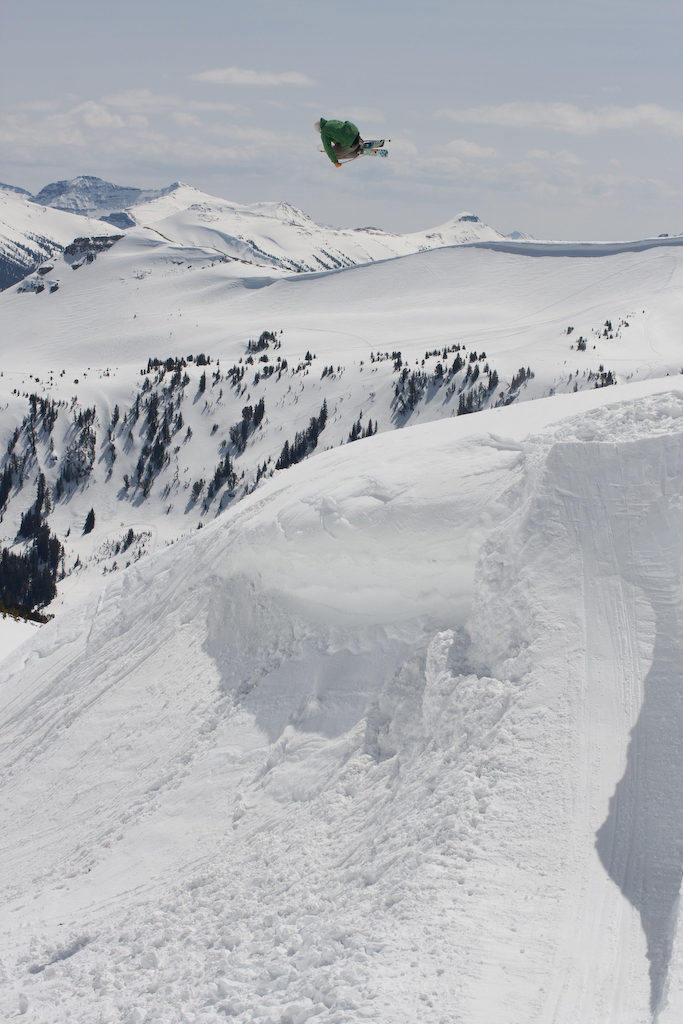 **Dylan getting the hip dialed in.**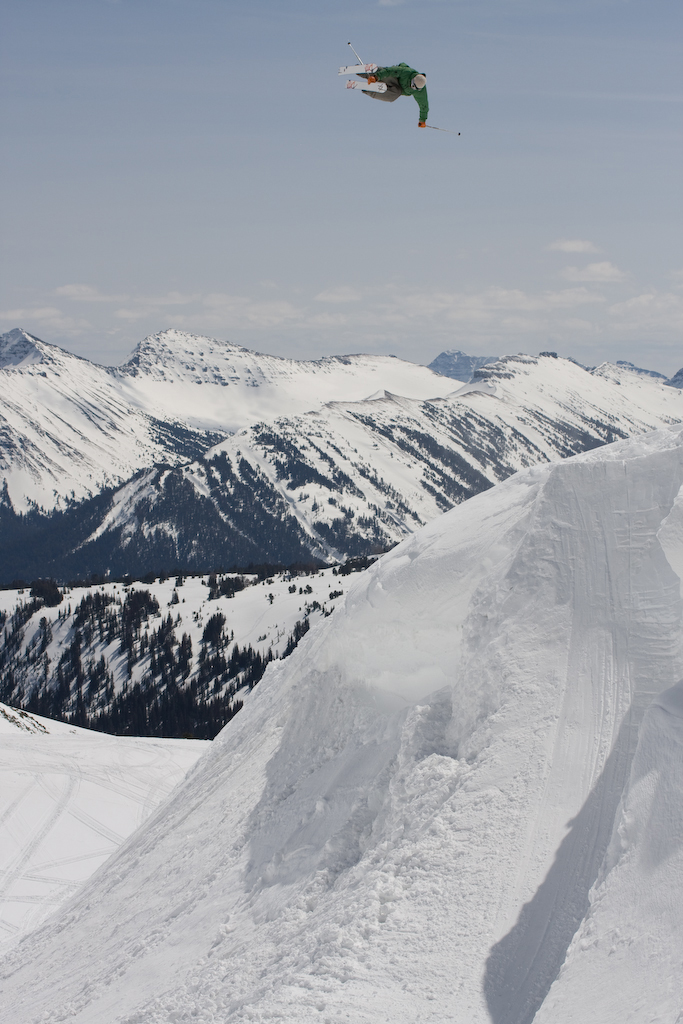 **Dylan throwing a flatspin. This hit made for some really sweet film shots.**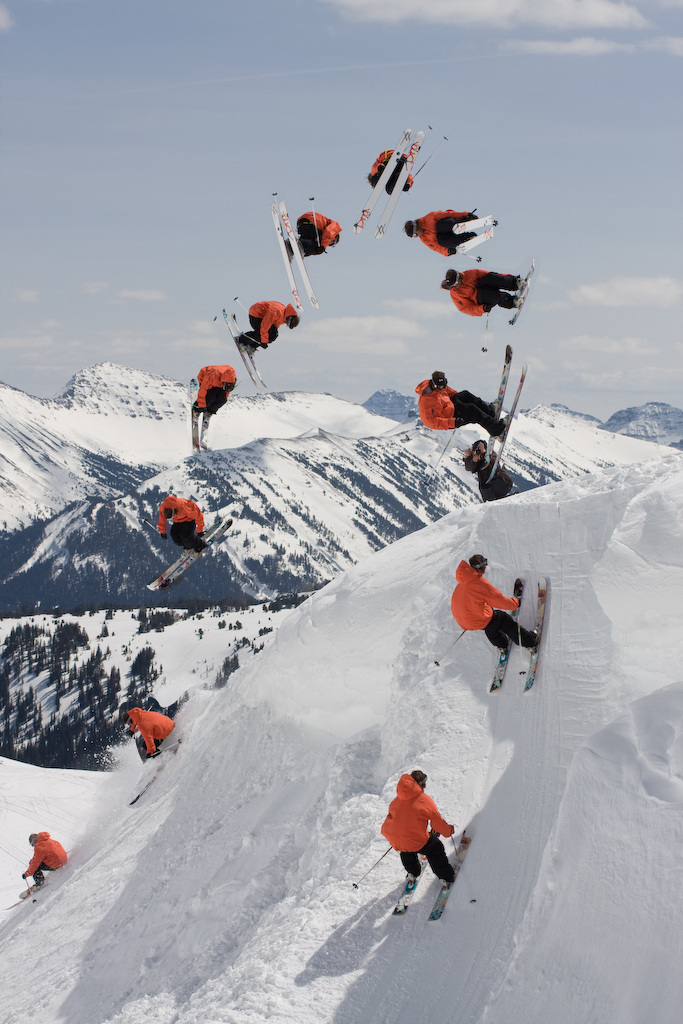 **Dash nailing a rodeo on the hit.**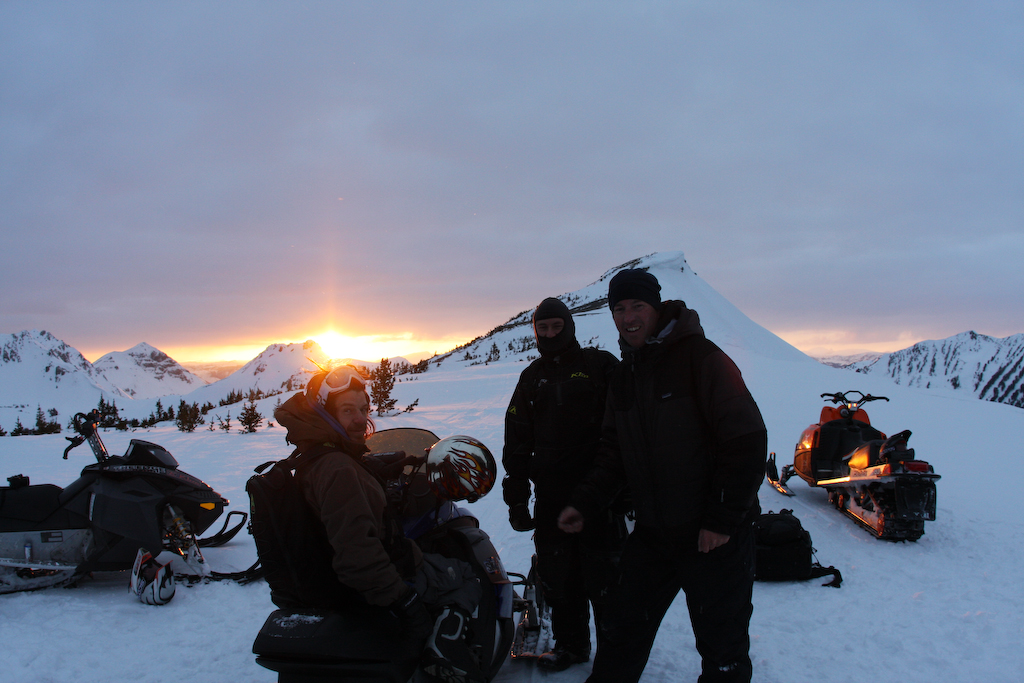 **The boys chilling after a big day in the hills.**
READ THE STORY
I give up. I admit defeat. After twenty-two years I realize that my dream of becoming a pro skier is over. Never will I grace the cover of Powder Mag and you will definitely not see me in a segment of Almost Ablaze. That's fine—life has other plans for me. As I reflect back on why this happened I have to place the blame on two people: my mom and dad. Not because they didn't sign me up for ski school or drive me up to the mountains of New England each winter, but because they named me
READ THE STORY
"Duck!" my partner, Ben, told me as he tightened the rope that connected us. I buried my head into my chest as a waterfall of heavy, cold snow cascaded around me. It collected everywhere there was space: in between my sunglasses, down my jacket, and in my helmet. "Is this what a river rock feels like as water flows undisturbed by its presence?" I thought to myself as I waited for it to end.My existence on this wall of ice on the final pitch of the Chevy Couloir on the Grand Teton was
READ THE STORY
Cody Townsend and company head uphill towards the Aemmer Couloir. Bjarne Salen photo. An average day on the job for Cody Townsend used to involve being whisked atop a peak or ridge by a helicopter, ripping pow all the way down, and then doing it all over again. These days, however, a day on the job is more likely to include a pre-sunrise wake-up, a long hike, some mediocre-at-best skiing, and then another long hike back to the car. What could possibly trigger such a