Ah yes–college. The golden years when youth starts moving very slowly towards adulthood while remaining totally unburdened of any kind of responsibility. These are times when you find out who you are, what you want to do with your life, and gain the skills and education necessary to be a participating citizen in the global community.
Or, they're four, or five, or seven booze-soaked years spent wandering around drunk with your friends with your shirt off, mastering ping pong-related parlor games while scheduling as many of your classes for two days of the week, or at nights, so you can be on the hill as much as humanly possible once the snow flies. Either way, if you're 18 right now, you're more than likely looking at a pile of acceptance letters from a variety of colleges, and trying to figure out where to invest your youth and exuberance for the next several years.
With that in mind, the dubiously-qualified academic advising wing of Teton Gravity Research has compiled the following list of the the best colleges and universities in 2015 for skiers and snowboarders across North America, with industry-leading research tallying factors like proximity to skiing or riding, quality of the surrounding backcountry, extra-curricular opportunities, and detailed characteristics of each school's party scene. Check it out and enroll forth!
UNIVERSITY OF UTAH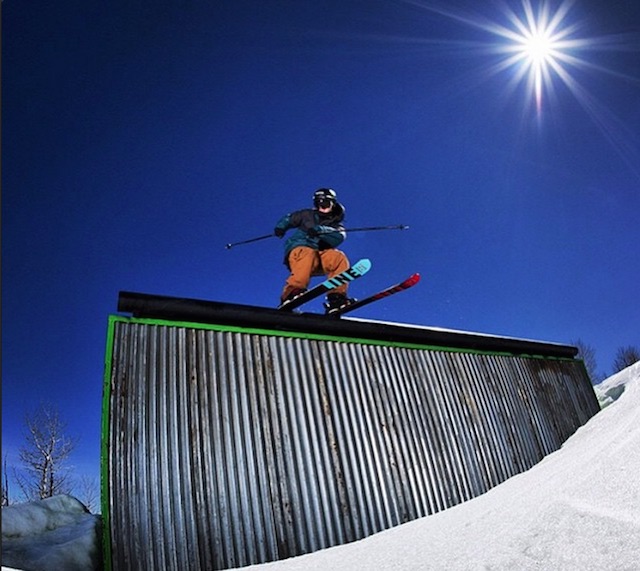 Tom Wallisch might end up in your accounting class, but no, he doesn't want to carpool with you to Park City. Tom Wallisch photo.
Attend here if you: Want to be surrounded by pros.
With such an outsized population of the ski and snowboard industry, and its corresponding population of pro riders, based in Salt Lake City, it was only a matter of time before a few of them started taking some time away from chucking double flips in Park City to bang out a few college credits in the off season. If all you could ever hope to do in life is swill weak beer with pros, you'll be excited to hear that greats like Tom Wallisch and Grete Elliasen are alums.
Park rats can make a quick commute up to the scene at Park City Mountain Resort or be true snowboard hipsters at Brighton, while those eager to shred pow and huck cliffs can squeeze in some runs at Snowbird or Alta in between classes. Salt Lake is also rapidly becoming a respectable place to maintain a social life whenever the inversion isn't clogging lungs with particulate pollution.
See also: Westminster College
PLYMOUTH STATE UNIVERSITY
Attend here if you: Are a snowboard park rat party maniac with no intention of graduating.
Perhaps no school on this list has as notorious a reputation as Plymouth State. Just ask any old snowboard pro or New Hampshire local about the Blue Lodge, and the degree of illegal activity going down in that story should be enough to prove why. Combine PSU's existing social scene–one that's garnered the school multiple top-ten finishes in Playboy's party school rankings–with a group of rowdy dirtbag snowboarders, and you have the makings of some serious late-night college hellraising.
Loon Mountain is the undisputed Mecca of East Coast snowboarding, and every no-good sunofabitch jibber is practically obliged to spend some seasons shredding Loon Mountain Park if they're serious about going pro. Plus, every March, the entire snowboard industry shows up and sends it for 24 hours, making for a great networking event. Little is known about the academic scene here, although to be part of the PSU snowboard scene, it's not even clear you need to be actually enrolled at the university.
University of Colorado Boulder
"No sleep 'til... Pretty Lights come back to Boulder!!"
Attend here if you: Love frats, driving long distances to ride park, and getting blackout drunk consistently. Also attend if your favorite shirt is a neon tanktop that says "#YOLO" on it.
CU Boulder, tucked away in a little paradise of organic grocers and soccer moms in electric cars, is a great place to waste away four to seven years of your young life, and parents' money, partying your ass off, smoking legal weed from any one of Boulder's 50 dispensaries, attending name-brand football game tailgates, and driving long distances, especially in weekend traffic on I-70, to shred park in the Los Angeles of mountain destinations–Summit County. With a strong professional network in the outdoor industry, you'll need to do little actual work if all you aspire to do is rep a snowboard brand in whatever region of the country has the best aprés.
See also: University of Denver
UNIVERSITY OF VERMONT
Attend here if you: dream about tele-skiing glades in your sleep, wear Chacos regardless of the weather.
How could you not love a school with Jay Peak, Stowe, Sugarbush, Mad River Glen, Smuggler's Notch, and Bolton Valley all within an easy hour's drive? The Ski and Snowboard Club, which considers itself the East Coast's finest, provides discount passes and weekend rides to the resorts. If lift-accessed terrain isn't your thing, take your bucket of granola on a backcountry trip with the Outing Club, which also runs an annual trip to the Sawtooths in Idaho for the aspiring backcountry skier.
When not at the mountain ripping bumps and bongs with your fellow Catamounts, you will realize life in Burlington does not suck. Connect with your inner Phish fan at Nectars or catch a more current show at Higher Ground. Check out a sunset on Lake Champlain with your new environmental studies girlfriend and debate Bill Mckibben's most recent work.
After four years of crushing the hardwood glades, pounding Heady Topper, and consuming countless pints of Ben & Jerry's, you will do one of two things: move to Jackson Hole upon graduation to ski bum, or join a radicalized arm of Greenpeace. Whatever you do, you won't be able to resist the quaintness of the Green Mountains, and will eventually start a family in Burlington's suburbs and teach your children to tap maple trees.
See also: St. Michael's College/Champlain College
MONTANA STATE UNIVERSITY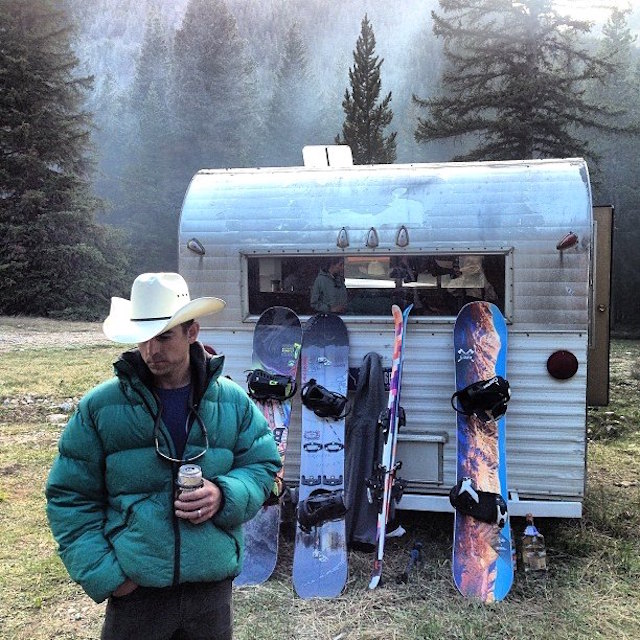 MSU student housing. No complaints, ya hear? Bomb Snow photo.
Attend here if you: don't want to ever shave again to fit in, drive a pickup made of duct tape with a 150-pound dog in the bed, and value charging burly terrain in sick snow above having anyone around to brag to about it.
Located in the great state of Montucky (Montana), MSU serves as the home base for a bunch of happy-go-lucky dirtybags in training who are looking to find more than their fare share of the Big Sky state's infamous cold smoke. The terrain of both Big Sky and Bridger Bowl attracts some of the better skiers, and one or two snowboarders, from around the West eager to test their skills, with hiking the ridge at Bridger the ultimate destination for those looking to get super gripped on a gnarly run.
Winter renegades such as the Bridger Brigade and the Bomb Snow Magazine crew set the pace for the kind of irresponsible lifestyle MSU graduates can aspire to. You can spot a typical MSU student by their attire of an old baggy sweatshirt, flat-brimmed trucker hat, and a cracked tall-boy of of Montucky Cold Snack with suds dripping from their beard. Bottom line, this is a school for those who rip and dip (chewing tobacco).
See also: University of Montana
COLORADO COLLEGE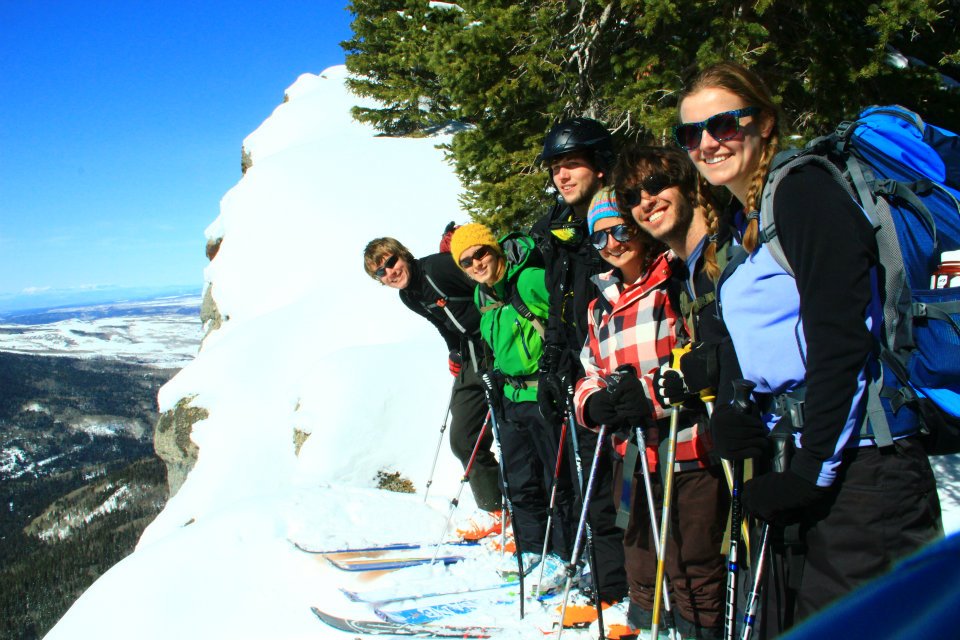 If your idea of college is bonding over Tevas and GORP recipes while skinning up for hippy turns, CC is your school. Colorado College photo.
Attend here if you: are an introverted hippy who wants to be out West but can't stand a big campus, or have spent every summer of your entire life at some sort of summer camp.
With only 2,000 students on its Colorado Springs campus, CC is a great spot for the quieter kids who actually would shum a wild party scene on an enormous campus, unlike most 18 year olds. Being a liberal arts school means you can sample from a wide array of academic programs and barely have to declare a major–a big plus for the indecisive–while doing classes three weeks at a time with four-day breaks in between; intense when it's happening, but with time to shred in between. Skiing isn't close, but every dorm room comes with free Bob Marley and Bob Dylan posters, so there's that.
See also: Fort Lewis College
SKI BUM UNIVERSITY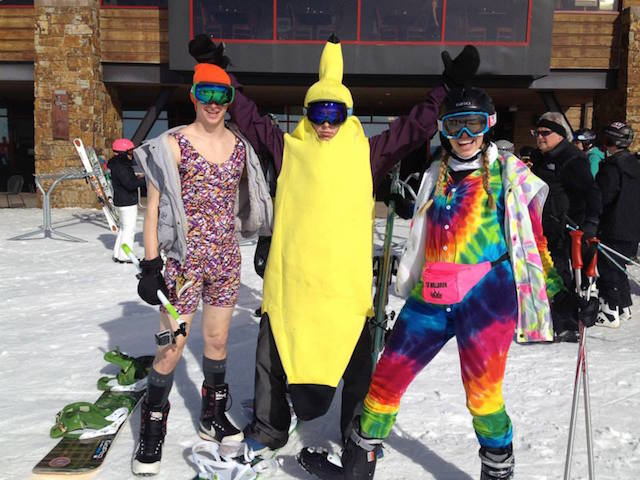 Recent graduates of Thrift Shop Pillaging 101. Ryan Dunfee photo.
Attend here if you: are short-sighted enough to think there's no life beyond the next ski season.
While enrollment has been declining over the decades, Ski Bum University has no entrance requirements and no minimum SAT score, and enrolling students can skip real studies altogether and go straight to working some shit job they nearly get fired from every week, ski or ride every single day, and drink underage and do illegal drugs–straight out of high school! Ski Bum University offers plenty of extracurriculars but no core curriculum; but on the other hand, who ever learned how to balance a budget at a real college, anyways? With limited structure, students here often learn the intricacies of the local criminal justice system through personal experience, along with basic life skills like how to shop at a grocery store now that mom isn't making the meals.
DARTMOUTH COLLEGE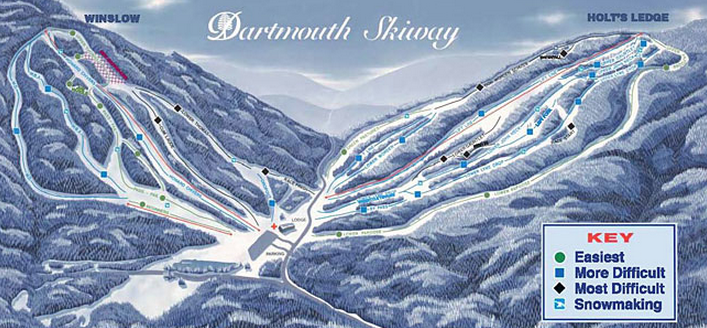 The Dartmouth Skiway–a college-owned ski hill right near campus. Dartmouth College Photo
Attend here if you: Have a family member who is a rich alum, are a huge nerd, or are a ski racer who's taken enough gap years on the US Ski Team to have grandchildren and collect social security. Also great for folks who want a lucrative job at Lehman Brothers after spending four years skiing as much as possible.
Dartmouth might be the college with the longest and strongest affiliation with the sport of skiing of any school in the New World. In its storied history, the school has produced 100 Ski All-Americans, more than 30 national champions, and has sent 120 athletes to the Winter Olympics. This is due in large part to the Dartmouth Skiway, a 100-acre ski area owned by the college that is open to all students. Just a short ride away are Okemo, Attitash, and Killington. In your spare time, rush a fraternity and consume enough alcohol to sedate half of Manhattan. Wear madras and polo shirts four days a week until graduation, and then burn them all when you realize no one outside of your preppy bubble wears that shit. Graduation plans include telling everyone you meet that you went to an Ivy League school.
See also: Middlebury College
WESTERN WASHINGTON UNIVERSITY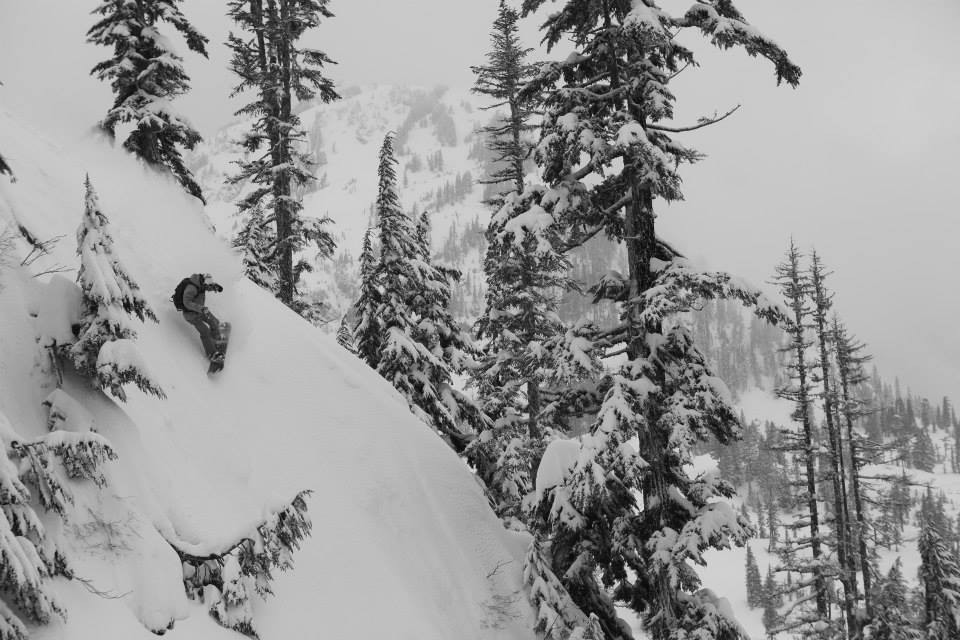 If this is your idea of a "stoner zone," then WWU and its proximity to the legendary Mt. Baker is right up your introverted alley. Mt. Baker Ski Area photo.
Attend here if you: want a quiet college experience dropping monster cliffs on stable maritime snowpack at Mt. Baker while smoking a metric ton of weed and becoming a badass kayaker on the side.
If you think the PNW's complete lack of snow this winter was just a fluke, then consider enrolling in Western Washington University. A lot of students choose to head into the backcountry, or head 90 miles to the closest ski resort, Mt. Baker, where plenty of introverted stoner snowboarders will head to toss themselves off cliffs and over the access road, or hike out to the readily-accessible backcountry just off the lifts. Most students can be seen sporting their beat, duct-taped Patagonia or Outdoor Research shells across campus, but whatever they're wearing will be black.
You will quickly realize that Bellingham is the largest city you will ever live in, and will slowly grow to fear the East Coast and all the assholes from there that harsh your vibe–if you ever meet any. Your flow state will exist as one continuous movement from mountain to cloud of weed smoke back to the mountains. The large abundance of rivers and snowmelt means the school is also a haven for whitewater kayakers, attracting the likes of Evan Garcia and the BDP crew.
See also: University of Washington
ST. LAWRENCE UNIVERSITY
Attend here if you: exclusively drink Labatt Blue and Molson, don't mind living in a small-ass town with no nightlife, love to party and get after it in the same places week after week.
Canton is a small town located in the boondocks of upstate New York. With a population of just about 6,700 people, the student body of St. Lawrence makes up roughly a third of the entire town. What Canton lacks in size, St. Lawrence students make up for in their outgoing, partying, good-times nature. Outdoor life revolves around the Outing Club house, which is like a frat filled with hard chargers and outdoor lovers. Graduates of the OC have gone on form near-majorities of the population of Bozeman and Jackson Hole.
At St. Lawrence, you will find students at one of either two bars: the Hoot Owl or the Tick Toc, a pretty shitty but nonetheless famous dive bar. The savvy skier will head to down to Lake Placid to ski Whiteface for a three day weekend using the Outing Club bus and crashing wherever they can find a place to sleep.
The infamous Snow Bowl party, which reached the top spot of Playboy's list of college parties in the '90s, lives on with a yearly tradition at Titus Mountain. The event includes excessive drinking of Canadian beer and getting rad off a student-built kicker. Every year, the Outing Club also holds Peak Weekend, which places an SLU student on the top of each of the Adirondack's 46 High Peaks. With the school's proximity to the Canadian border, don't be surprised if you start eating plain cheese curds as a snack by junior year.
University of British Columbia
Attend here if you: want to be cultured and live in a (awesome, expensive) city while going to school, want to become an astronaut, want to ski bum at Whistler while getting an education, are Canadian.
The University of British Columbia offers a pretty different program from anything else on this list. Its campus is located in the most prime piece of real estate in one of the most expensive and beautiful cities in the world, it's graduated a disproportionate ratio of the world's astronauts, and has a student body several times bigger than the population of any ski town. It's also only 30 minutes from infamous mountain biking on the North Shore of Vancouver–where smaller ski areas like Grouse and Seymour can also be had–and an hour and a half from Whistler, where you can either party your ass off with Aussies until the lifts open, or buy a sled and rip up to the same lines and jump spots on the Pemberton Ice Cap that you see in any big-name shred flick with the UBC Freeride team.
A huge influx of students from Asia has brought UBC's diversity way above the normal mix of your traditional ski school, and if you or your parents can afford it, you can live a full city life while going to classes on the side... or live off ramen in a sleeping bag on the streets to make the payments on the snowmobile you end up buying after freshman year.
-Written by Jon Desabris and Ryan Dunfee