I give up. I admit defeat. After twenty-two years I realize that my dream of becoming a pro skier is over. Never will I grace the cover of Powder Mag and you will definitely not see me in a segment of Almost Ablaze. That's fine—life has other plans for me. As I reflect back on why this happened I have to place the blame on two people: my mom and dad. Not because they didn't sign me up for ski school or drive me up to the mountains of New England each winter, but because they named me Jonathan. Have you ever heard of a pro-skier named Jonathan? With this name I feel destined to sell insurance or use the word "synergy" at a company picnic outside of Topeka, Kansas. I will not make the same mistake, however, when I name my future shredders. And luckily, I'm prepared to share my little secrets with you. When it comes to raising a future ripper, it all starts with the name.
Option A: Nature & Plants
In case you did not notice, most skiing takes place in the great outdoors. What better way to ensure your little rugrats end up on the podium of the FWT than by naming them after shit in nature? Names like Sage, Forrest, Kale, Fir, Carrot, and Leaf seem like a great place to start. Disclaimer: Your kid may also end up selling psychoactive drugs at Burning Man or use the phrase "totally organic" in every other sentence. But hey, what is life without a little risk.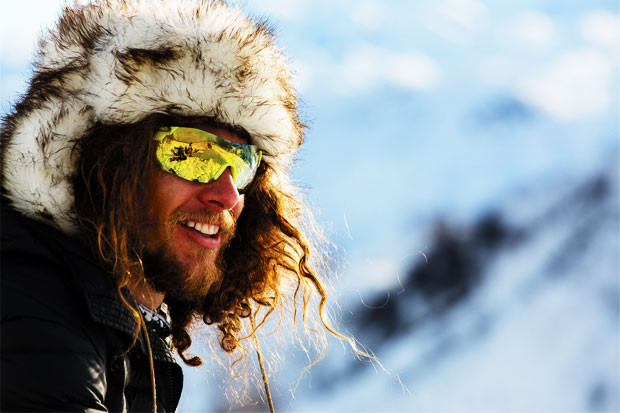 He was named after this...
...an actual Sage plant
Option B: Names Ending in "er"
I have no fricken clue why this is a thing but it is. Want to see your little tyke "freeskiing" in the Olympics or X-Games, name him Shroder, Tanner, Tucker, Colter, Casper, or Jasper. Disclaimer: It takes a lot of laundry detergent to wash that many tall tees.
Colter Hinchliffe shredding pow thanks to the "er."
Option C: Two Letters
There are twenty-six letters in the alphabet. Literally take any two of these and stick them next to each other and bam, your snot-nosed kid can shred. There are literally 676 combinations of letters that allow you to create the next TGR athlete. Think JP, TJ, KC, and PK. Disclaimer: If you name your kid ZZ, he might feel the need to grow a large beard and pick up the guitar.
Option D: Named After a Physical Location
Do you know what kids and mountains have in common? Yes—they are both pretty expensive, but they also have names. Want to see your little pain in the ass throw down on some steeps? Name him Rainer, Jackson, Baker or McKinley. For the ladies, consider Sierra or Aspen. Disclaimer: If you name your kid Vail you are an asshole.
Forrest Shearer shredding the trees...coincidence?
There it is—the foolproof way to ensure your kids become pro skiers. In addition to following these tips, don't forget to sign up for ski school, buy them new gear every season, pay for season passes, and instill a lifelong passion for the sport in them. We've heard those things are also important—but they sound like a lot of work.
READ THE STORY
Griffin Post at the discovery site of Bradford Washburn's abandoned 1937 camera cache. | Leslie Hittmeier photo. Now here's a real-life treasure hunt story. After a multi-month search spread across three separate expeditions, professional skier and mountain explorer Griffin Post discovered a historic cache of camera and climbing gear abandoned in 1937 by legendary mountaineers Bradford Washburn and Robert Bates. Washburn and Bates, members of the Harvard Mountaineering Club embarked on an
READ THE STORY
In his very first podcast we welcome Eric Pehota, the freeskiing pioneer and undeniable ski legend, to the LPP. We sat down in his shop in Pemberton, BC alongside one of his sons... and friend of the show, Logan, who just happens to be one of the best skiers on the planet right now. Listen Eric talks about pioneering countless first descents in the Coast Mountains of BC with his ski partner and friend, Trevor Petersen. In the late 1980's and early 90's Eric and his ski partner,
READ THE STORY
The Ridge Infinity kit is a durable freeride kit for ripping no matter the conditions. | Helly Hansen photo. Freeride skiing takes a toll on your gear – your skis, boots, and outerwear need to hold up to abuse season over season. As much as I love lightweight gear, reality is, an ultralight touring outerwear kit just isn't going to cut it for mobbing around in and out of bounds. Helly Hansen's solution comes in the form of the smartly designed Ridge Infinity Shell jacket and pants, and