If everyone's smiling, no one has to wear a pack or worry about avalanches, and you're riding chairlifts, you're enjoying some Type I fun. Ryan Dunfee.
On a base level, everything you could ever do in the outdoors qualifies as fun. From bluebird pow days off the high-speed quad to grueling multi-day backpacking trips in the rain and sleet, it's all better than being at work, and thus fun. But do you know how to properly classify the type of fun you're about to embark on this weekend?
You may have overheard someone at the trailhead talking about some "Type II fun" and enduring some burly outing to bag a peak, so we here at TGR wanted to make sure you understood how to properly define the 3.5 types of fun so that you can properly describe your adventures to your parents or the person you're hitting on at the bar.
Type I Fun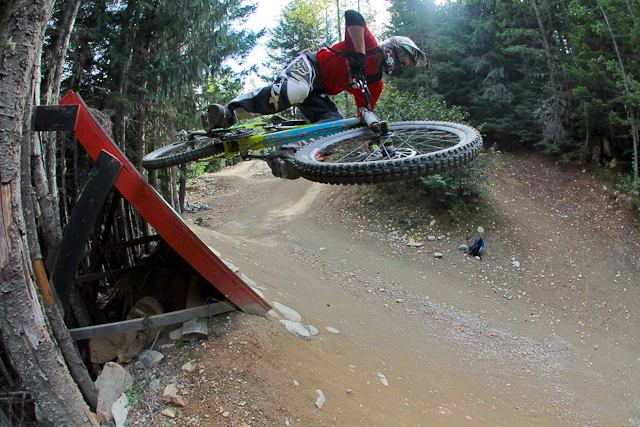 Dustin Mainland having himself some Type 1 fun in the Whistler Bike Park. Ryan Dunfee photo.
Explained: Type I fun is fun the entire time you're doing it. It never sucks, you're never glad it's over, and just want it to keep going on and on.
Eligible activities: Riding powder, riding slush, drinking cocktails on a boat, lift-served or shuttle-assisted mountain biking, really anything lift-served, fly fishing, aprés.
Type 1.5 Fun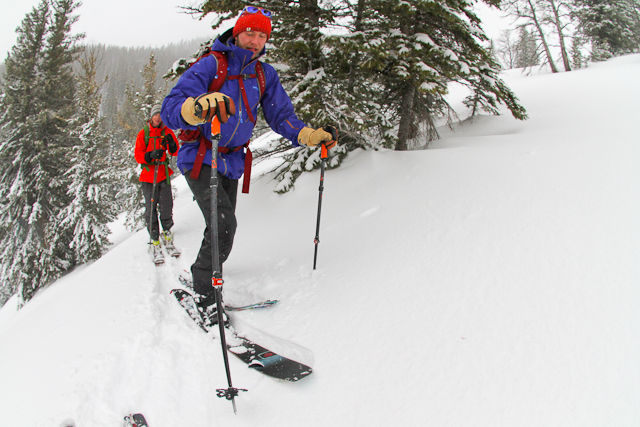 TGR Contributor Ian "Oceanman" Tarbox, earning his turns on a Type 1.5 fun outing. Ryan Dunfee photo.
Explained: Usually unaccounted for in normal fun scales, Type 1.5 fun sucks at some juncture, usually at whatever point you have to climb, but kicks ass and is all smiles later on, usually on the descent.
Eligible activities: Ski or splitboard touring, ski mountaineering, big cross-country epics on the bike, surfing on big days, home brewing beer.
Type II Fun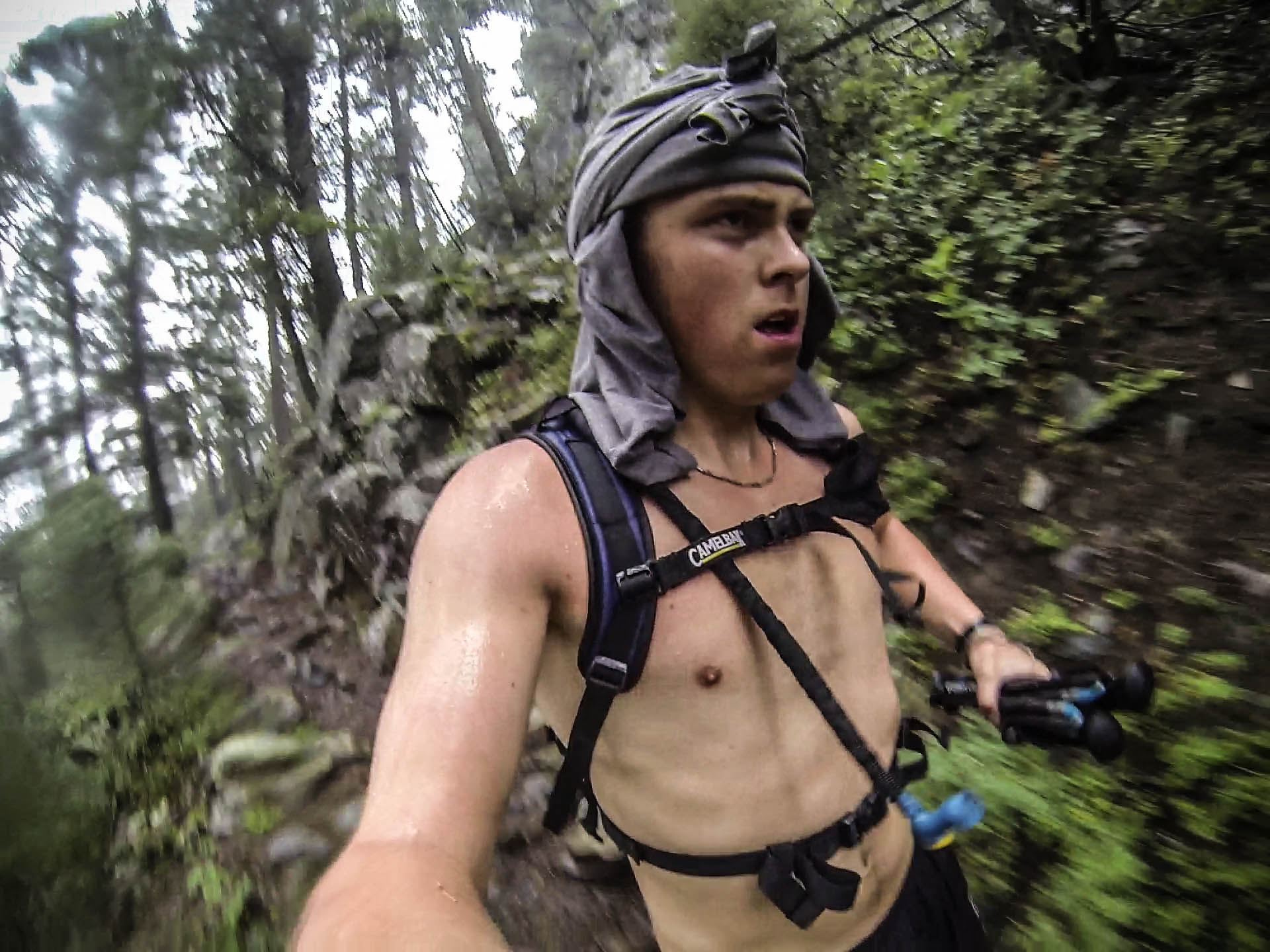 Former TGR intern Taylor Graham is also about the Type II fun. Here he is running 40 miles and 10,000 vertical feet in one day. Fun?
Explained: Type II fun sucks the entire time you are doing it, but you are excited to either brag about it at the bar later or look back on it and value it as a character-building episode. People in the Tetons love it for both reasons.
Eligible activities: Mountain running, randonee racing, Tough Mudders, ski mountaineering when all you get to ski is rotten snow and/or ice, hiking the Appalachian or Pacific Crest trails. For Teton locals, see The Grand Teton Picnic, in which participants bike 20 miles, swim 1.3 miles across Jenny Lake, hike 7,000 vertical feet to the top of the Grand Teton... then do the entire thing in reverse.
Type III Fun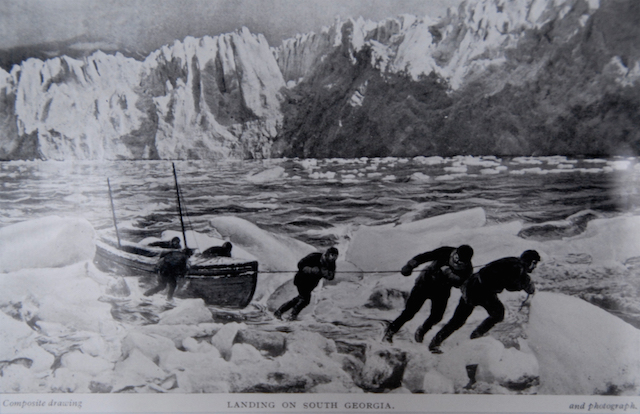 Ernest Shackleton practically invented Type III fun during his failed 1914 expedition to cross Antartica. Here, he and several members of his crew land the 20-foot rowboat they used to cross 720 miles of open ocean in 80-foot seas to reach the backside of an island that had a whaling station on it, portending a rescue. Unfortunately, they were on the wrong side, and had to cross 32 miles of glaciers, mountains, and ice that had never been mapped before, including a finish in a glacial creek, before reaching civilization. Serious Type III fun.
Explained: Type III fun is never fun while you're doing it, you often feel your life is threatened, certain doom is usually at hand, and half the time it ends in a harrowing rescue. Afterwards, you swear to never attempt anything similar ever again.
Eligible activities: Failed polar expeditions, Apollo 13, sailing around the world solo, anything described in a Jon Krakauer novel, what these guys did.
READ THE STORY
Why do we care about the environment? Why do we feel it's important to address climate change? Why is it necessary to contribute to a discussion on sustainability? RELATED: Join POW and Vote in the November Elections Because, living in the mountains, we see climate change happening on a daily basis, right before our eyes. But most importantly, as patrons of the mountains, we have the responsibility to protect them, our winters, and our environment. "Why wouldn't TGR care about climate
READ THE STORY
It's not even winter and two avalanche accidents have already been reported in the mountains of Colorado. Last Friday, a skier was caught in a slab avalanche on Loveland Pass and was able to ski to safety. On Monday, a climber was swept over cliffs on South Arapaho Peak, near Boulder, by an avalanche and brought himself to safety. TGR takes safety as its utmost priority, and would like to remind all skiers, riders, climbers, and mountain travelers that slides can happen as soon as there is
READ THE STORY
After a dismal 2017-18 winter season, where many resorts saw amounts of snow on par with the worst on record, Colorado was blessed with some early season freshies in the High Country this weekend, and powder-starved skiers and riders got after it. While mellow backcountry terrain was the option for many, Wolf Creek Ski Area beat Arapahoe Basin and Loveland to the punch by being the first to open with three lifts and 960 acres of skiing. The resort saw only 184" of snow last year.