Surfing is no longer the sole domain of the coasts. Wave hungry surfers have been getting after it on the world's lakes and rivers for decades. We're spotlighting just a handful of the best shaped, longest, cleanest and most odd freshwater waves that have been discovered to date.
Lake Superior, Minnesota
Surfers have been dropping into swells on the Great Lakes for decades. Almost every year, pics of better, bigger or colder waves pop up online. This year's news from the country's third coast would fall into that last category. A group of surfers paddled into waves with air temperatures in the negative teens and a wind chill of over -50 degrees.
Snake River, Wyoming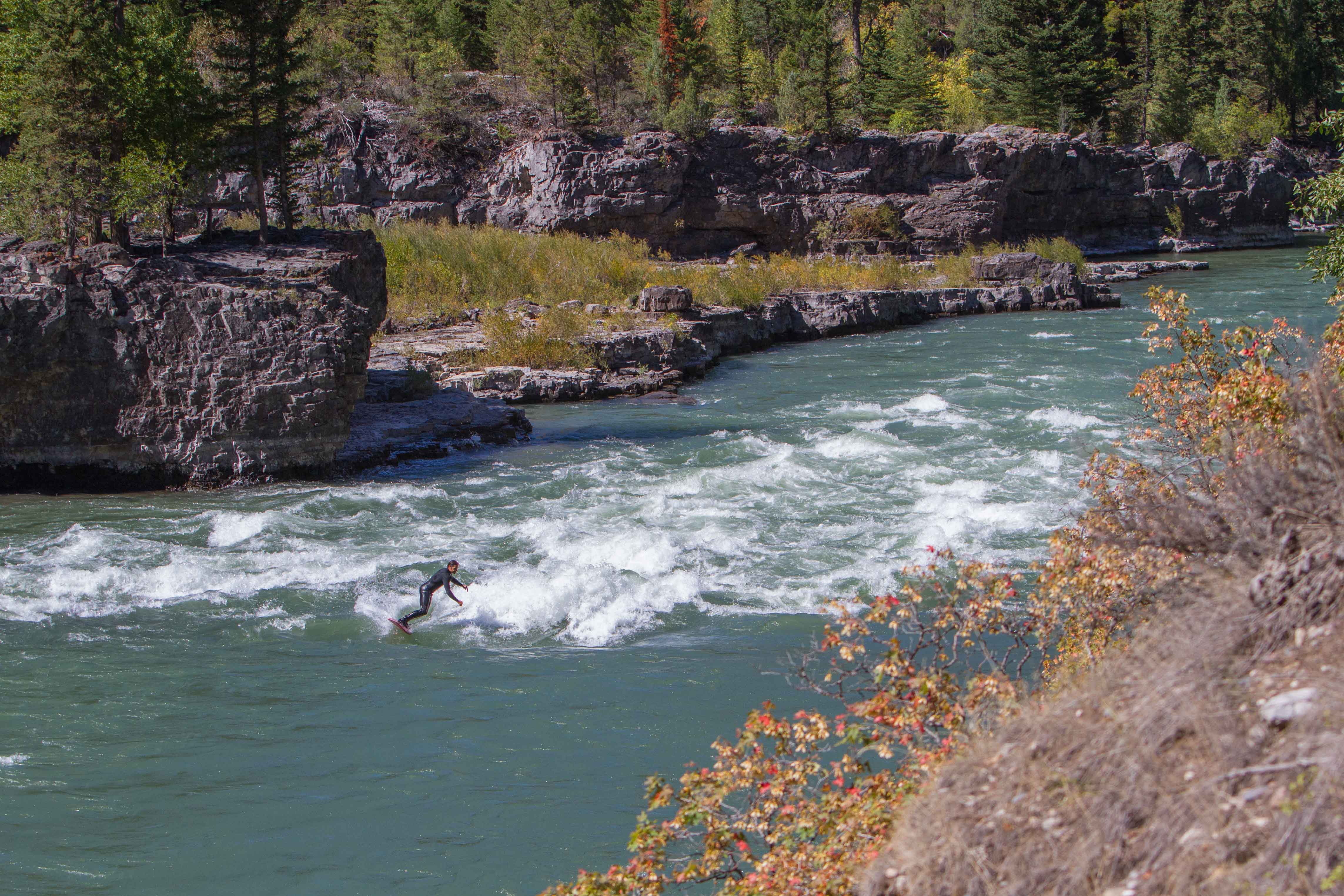 After coverage from CNN, the Snake River's whitewater is no longer a local's secret. Jackson's pro skiers and shreds also manage to get a few waves at the famous rapid. Of course, one of the biggest obstacles for any surfer is the many rafters and kayakers who frequent the river.
Bono Pelalawan, Sumatra, Indonesia
Yeah, the water is brown. There are 12-foot crocodiles. The area is extremely difficult to get to and it's prone to seismic and volcanic activity. That said, what happens on this river is somewhat of a hydrological miracle.
Waimea River, Hawaii
Brought to the masses in Endless Summer 2, the river mouth at Waimea Bay is one of the most classic standing waves out there. To form the wave, it can take hours to dig out the sand bar formed by the beach's winter pounding.
Wadi Adventure, United Arab Emirates
The desert region's climate fits a little better with an artificial beach than an artificial mountain. The waves are mechanic. The water is chlorine blue. The bottom is imported sand. Get your air reverse on—over and over and over.
Eisbach River, Munich, Germany
River surfing has taken off in Europe. Thanks to Eisbach's clean standing wave and its location in one of Germany's most colorful cities, it's easy to see why this wave is such a favorite. Grab a pretzel, a boot full of beer, and don't forget to master that air drop.
Lake Tahoe, Nevada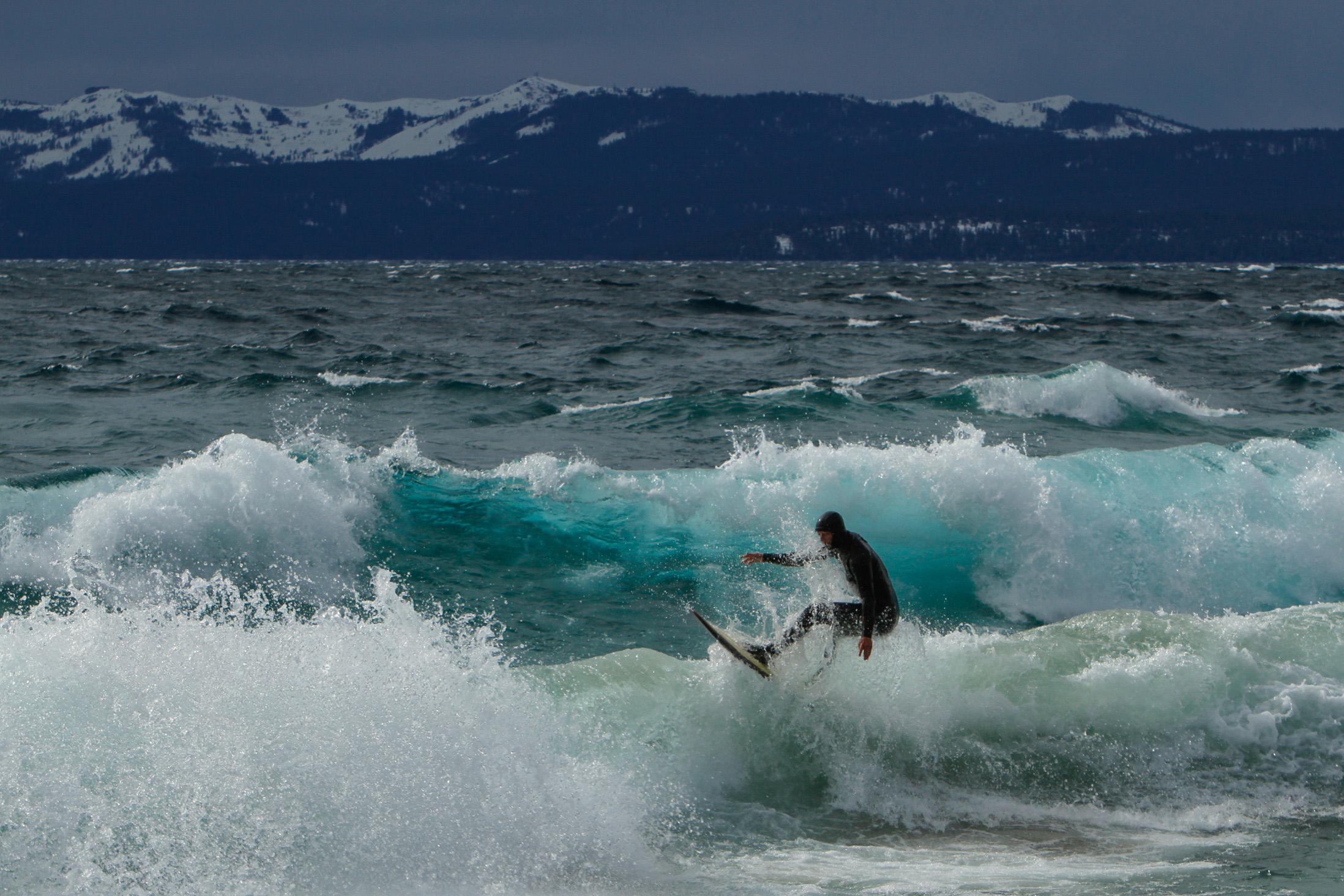 Not quite as consistent as the Great Lakes, Lake Tahoe only turns on in the heaviest of winds. With the short period swell, the waves aren't too clean. But every once in a while, somebody will get a good one.
Wave Garden, Basque Country, Spain
The Wave Garden is way ahead of other swell machines in terms of form. The small barrel peels along a manmade shelf almost eerily and without a single imperfection. Top professionals like Gabriel Medina and Taj Burrow have checked out the ride and have high hopes for the technology. All the company needs now is a bigger venue.
Zambezi River, Zambia
Though it only occurs a couple of times a year, the Zambezi's Rapid 11 is famous for creating a standing hollow tube. The waves face is only shoulder high, but the wipeout and ensuing downriver thrashing looks more akin to Pipeline. And the water is full of tiger fish.
READ THE STORY
Source: besthealthcaredegress.com RELATED: The Ultimate Animal Video Encounters To understand how these numbers compare to more "natural" causes, see this US data from the Center For Disease Control. For parents wanting a more focused guide to youth activities, take a look at this data on sports injuries compiled by Stanford Children's Hospital. More data on 20th century death statistics from the World Health Organization visualized by informationisbeautiful.net
READ THE STORY
On Saturday, at its annual Big Wave Awards, the World Surf League made an important announcement–judges within the WSL had ruled that the above wave, surfed by Brazilian Rodrigo Koxa on November 8 at Nazare in Portugal, was 80 feet in measurement, officially making it the largest wave ever surfed. The ruling by the WSL's judges broke the previous Guinness World Record set by Garrett McNamara of 78 feet in 2011 at the Portuguese break known as Big Mama. McNamara surfed another wave in 2013
READ THE STORY
When modern artificial surf parks first became a thing a few years ago, everyone was drooling over the fact that, they too, could someday surf a perfect barrel. However, it quickly became clear that wave pools were a beacon of the elite, and it took until 2016 for one to be opened to the public in the US. Austin, Texas's NLand Surf Park was the first to break that mold when it opened its doors to the public in 2016. RELATED: Jay Peak Resort For Sale In Coming Weeks Kelly Slater Wave Co.