Journals are an essential piece of equipment to bring on an adventure. Packing lists usually count a tent, sleeping bag, and change of underwear, but rarely this small but powerful book. Returning from an adventure, the details are crisp and vibrant but, like any memory, fade and blur with time. The specific days and events blend into one continuous memory, and gone are the sharp details that made the trip unique. Dylan Silver's dispatch from his road trip down the Baja chronicles the cold, drunken antics and close calls that without this little book and a pen would be lost to age and memory.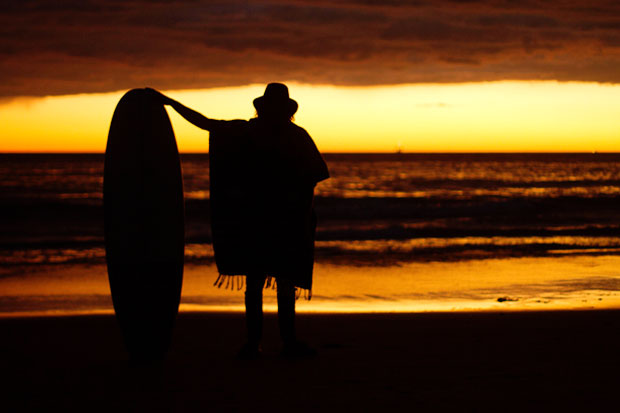 Rancho Tampico, November 14: Tiny drops of water from the soggy pine tree above are splashing through the bug netting on my hammock. My feet are filthy and have added a fine grit to my sleeping arrangement. By the sound of it, the surf has come up through the night.
We're stuck in a tiny village in northern Baja-just a collection of concrete shacks, fishing boats and cactus. Last night, Mike's car broke down on the ragged dirt roads along the coast. Like many things on this trip, it is unclear when a mechanic will show.
Cuatro Casas, November 15: The tide is too high to surf. The waves are rolling mushily into the rocky beach. Our campsite on the cliff is a mess. Cans of chili, Mexican pastries, and Lucky Charms are everywhere. The goddamn dogs got into our food box last night.
We made it out of Rancho Tampico. More than the mechanic or the waves, I remember the abalone shell game. I picked the one with the tarantula under it. It was a big, hairy bastard that could jump ten times its own body length.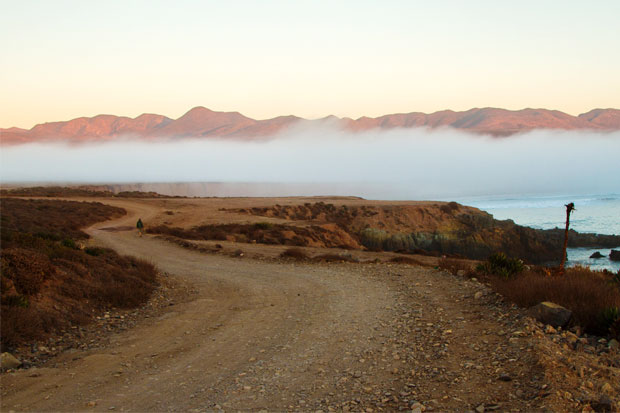 On Mex 1, November 16: Somewhere back there, in one of those dusty towns, we came bumping down the road too fast. A federale waved us to the side of the road. He spoke quickly in Spanish. Something about drinking and smoking the "verde." He seemed kind of smug. This is it. We're going to prison.
Mike gets back in the driver's seat. "I told him we're journalists, doing a story about the country." His Spanish is far from impeccable, but it's gotten us good food, a lot of Las Cabritos tequila and custody of our freedom. For now.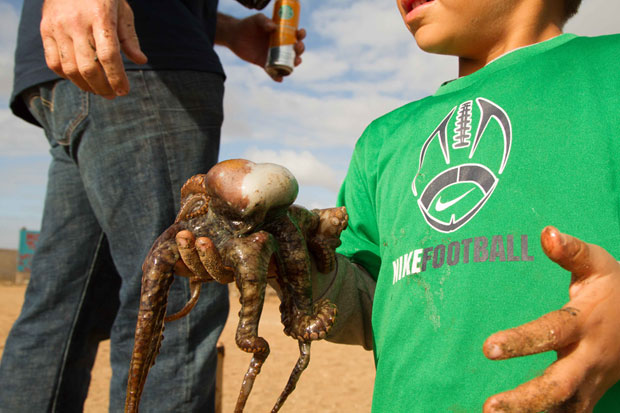 Dirt road pullout, November 17: There's a group of people that collect octopuses off the beach. They flip over rocks and dig around with long wires. When they hook one, they pull the creature up and drop it in a dirty bucket.
There's also the rock collectors, who roam the pebble shores and gather a certain type of stone. It seems the dark smooth ones about the size of a tangerine are the most valuable. There are bags and piles of them all over.
Robert's Lefts, November 18: Mike is sitting in the blown-out lineup all by himself. The gulls are picking around the rocks. Hermit crabs move in and out of the water. I can see the bright purple of the anemones and red chunks of dead lobster from the cliff.
The waves have almost totally slacked off. We burned almost all of our wood and some old dry branches last night. At one point, one of those big flamers went over the edge. Almost burned a big gap in Mike's beard. We're going to pack up today.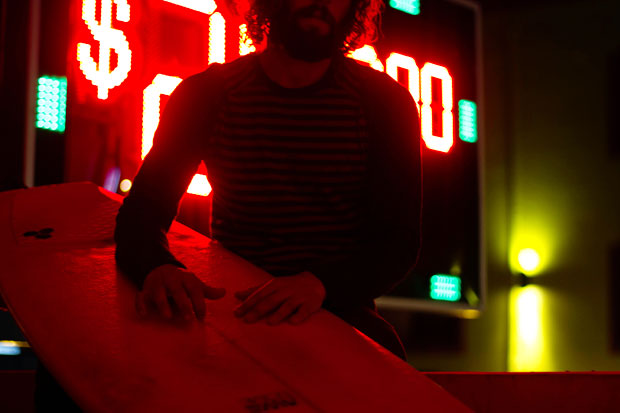 Ensenada, November 19: There's a neon red sign outside our window that reads $200.00. That's the price of a single room for four hours at Suites Royal Motel. It costs extra for a double and even more for a whole night.
I turned on the TV and, of course, it was tuned to hardcore porn. This place is dirty, but the sheets are surprisingly clean. We've got downtown right under our balcony. People from the cruise ships flood the bars and stores.
Guys selling sombreros and silver chains do well here. There's a decent market for weed and hookers. We find a pool hall and play a few games. I'm just trying to not get arrested.
Guys selling sombreros and silver chains do well here. There's a decent market for weed and hookers. We find a pool hall and play a few games. I'm just trying to not get arrested.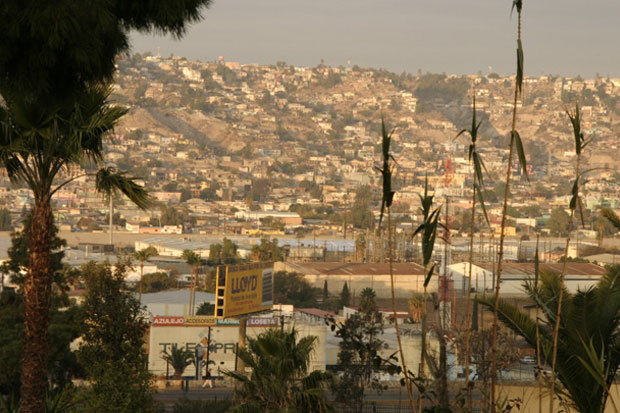 Highway 1 Norte, November 20: Mike is swerving violently in the rain. He can't see the road and keeps yelling. We're lost in Tijuana, searching for the border. After a detour through a parking garage and an odd amount of traffic circles, we find the long line of cars.
It's amazing how many people wait at the border and never cross. There's so much for sale there, even in the rain. We buy a couple ice creams and spend the rest of our pesos on chicle (gum). Me gusta chicle.
We organize the car for the search. The border patrol asks us why we came. We tell her we went surfing and bought ponchos. She waves us through without checking the Yakima.
READ THE STORY
On Saturday, at its annual Big Wave Awards, the World Surf League made an important announcement–judges within the WSL had ruled that the above wave, surfed by Brazilian Rodrigo Koxa on November 8 at Nazare in Portugal, was 80 feet in measurement, officially making it the largest wave ever surfed. The ruling by the WSL's judges broke the previous Guinness World Record set by Garrett McNamara of 78 feet in 2011 at the Portuguese break known as Big Mama. McNamara surfed another wave in 2013
READ THE STORY
This past fall, Jimmy Chin and his wife and co-director Elizabeth Chai Vasarhelyi wowed the world with their film , depicting Alex Honnold's free solo ascent of El Capitan. The film blew our collective minds, showing Honnold's athletic and mental prowess as a climber (ripped abs and all). But, arguably even more impressive is the fact that Chin and an often-sizeable production crew were up there with Honnold as he climbed, rigging equipment and capturing the feat as it unfolded. It's no
READ THE STORY
When modern artificial surf parks first became a thing a few years ago, everyone was drooling over the fact that, they too, could someday surf a perfect barrel. However, it quickly became clear that wave pools were a beacon of the elite, and it took until 2016 for one to be opened to the public in the US. Austin, Texas's NLand Surf Park was the first to break that mold when it opened its doors to the public in 2016. RELATED: Jay Peak Resort For Sale In Coming Weeks Kelly Slater Wave Co.