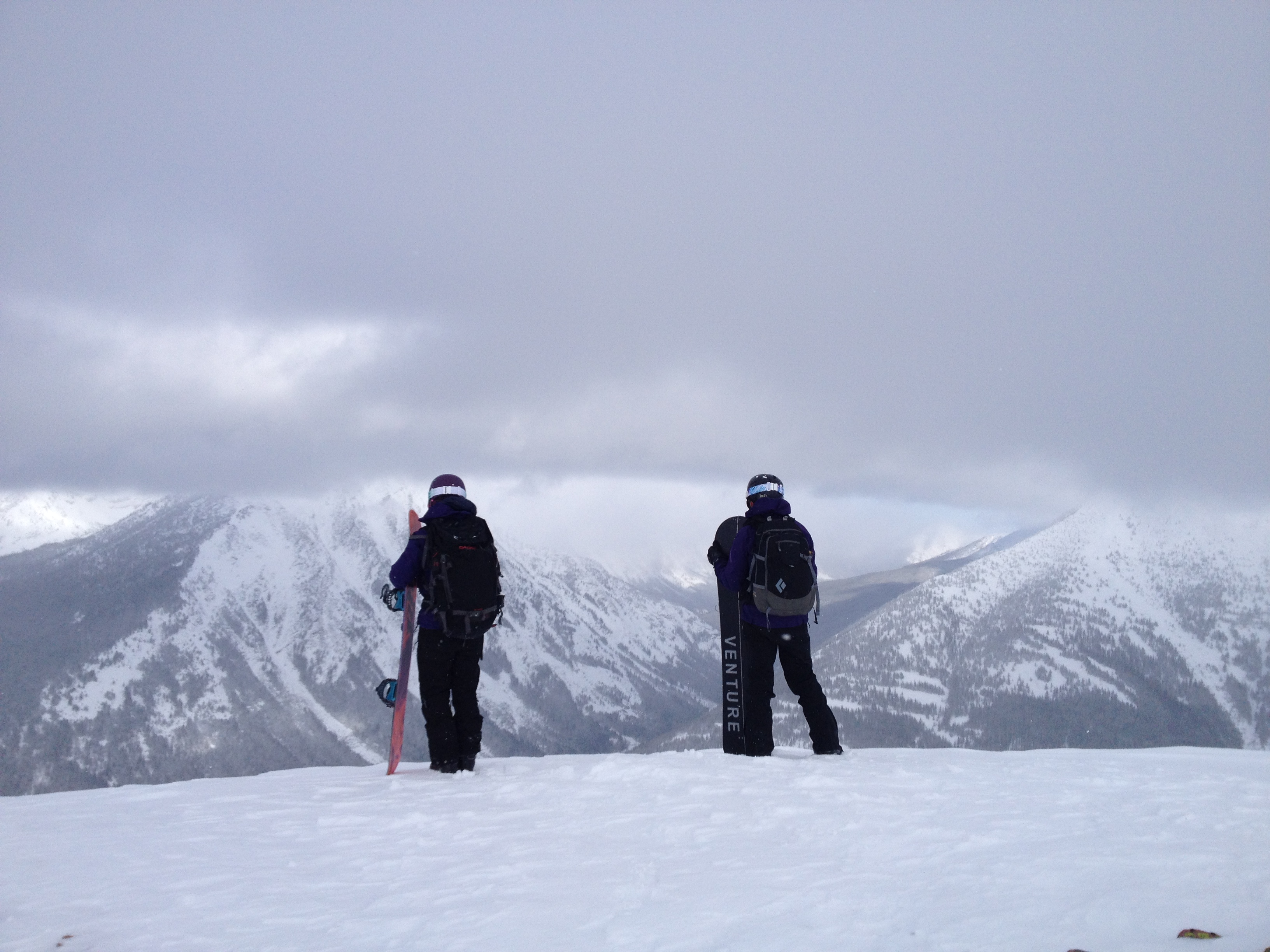 It's been sunny all weekend, and as much as I love powder days, I absolutely and completely love snowboarding in the sunshine. I'm happy.
And so, while I usually write about nerdy designer topics, this one is for the ski bums.
Here is something I understand more every day:
Ski bums grow up.
(Most of them at least, aside from the iconic couple of old crusty guys who still party like they're 20 and look like they're 90.)
But anyway, ski bums grow up.
They leave the mountains or move down to Denver or have a kid or something. They move on. But the thing is, when you've lived and loved the ski bum life, you can never fully shake it. It's impossible to let that part of you die.
You can quiet it, but you can't kill it.
You–mountain people–are my favorite clients. Collectively, you are growing up, getting your shit together, and starting businesses. Society seems to let you slip through the cracks, but I see you:
-You're the guy who lived at Alta for ten years and is finally moving down valley to start your own contracting company.
-You're the ripping lady who lived in Crested Butte for seven years and decided to finally dust off the master's degree and start your own environmental consulting business when slinging drinks didn't cut it anymore.
-You're the couple from Jackson who decided to start a family and your own real estate agency so you can afford to raise those kids here.
-You're the guy who had your sights on being a pro snowboarder until an injury changed that game, so you finished your business degree, restlessly and swiftly and are ready to put it to use. You will start the next major outerwear line.
-You're the entire crew at Backcountry where I used to work in Utah, and one by one, you're starting to branch out and do your own thing.
You are my people.
Easing back on the shredding and turning up the "real" work is The Worst. It's a tough transition. Instead of putting on outerwear, you wear clothes that aren't even waterproof or breathable, and you go to work wishing you had more time to ski again, blankly staring at your computer screen knowing last year, you'd be hitting pillow lines at a 9:30 rope drop instead of this shit.
You feel lost.
You feel bored.
You worry that your adrenal glad is broken and that you will never feel true fun again.

So you do the next scariest thing you can think of and start your own business.

You are my people.

The thing is, mountain people, you are awesome business owners. You know about risk. You know about passion. You know about hard work, early mornings, and tenacity. You know about loss and getting slammed. You know how to pick yourself up and try again and again until you succeed. You know how to feel things, with your heart and your head and the pit of your stomach. You might not know about web design or finance or spreadsheets, but you know how to show up, rain or shine, and make shit happen.

You are my favorite type of client, and your experiences will help your business succeed.

Fact.

I see you, with your scars from the knee surgeries or those weird-looking collarbone lumps protruding from your shirt and that wild look in your eyes, and I know what you know. I've seen what you've seen. And together, we can pretend to fit into normal society. We just have to run our businesses with honor and boldness and as much grace as we can muster.
And powder days.
Or at least sunshine.
READ THE STORY
Elite rock climbers are a funny bunch. Unlike most other world-class athletes out there, the path to joining the ranks of the best climbers in the world is not very straightforward. The metrics of success in the sport are so undefined that the background stories of each character could not be more different. However, when it comes time to push the limits of the sport, like when climbing's pre-eminent power couple Emily Harrington and Adrian Ballinger teamed up to tackle a massive big-wall
READ THE STORY
If you need the perfect thing to start your winter off right, look no further than the TGR Magic Hour tour! We're stopping all around North America and beyond this Fall to show our latest ski film, so we thought we'd make a little "Where to Go and What to Do" guide for you in our top 5 favorite spots we'll be showing Magic Hour! When? Saturday, September 17th, World Premiere Where? Jackson Hole, WY Where to find some ski + snowboard gear? If you're in town before the premiere at the
READ THE STORY
We can't wait for big storm days like these at Jackson Hole this winter! | Nic Alegre photo. Jackson Hole Mountain Resort just launched its winter 2022-23 early bird ticket sale in advance of the upcoming winter season. For the first time, guests can save up to 15 percent on day tickets when purchased before Oct. 1, 2022. This year, JHMR will continue to limit daily ticket sales and manage capacity, as well as require reservations for Ikon Pass and Mountain Collective passholders. Ikon