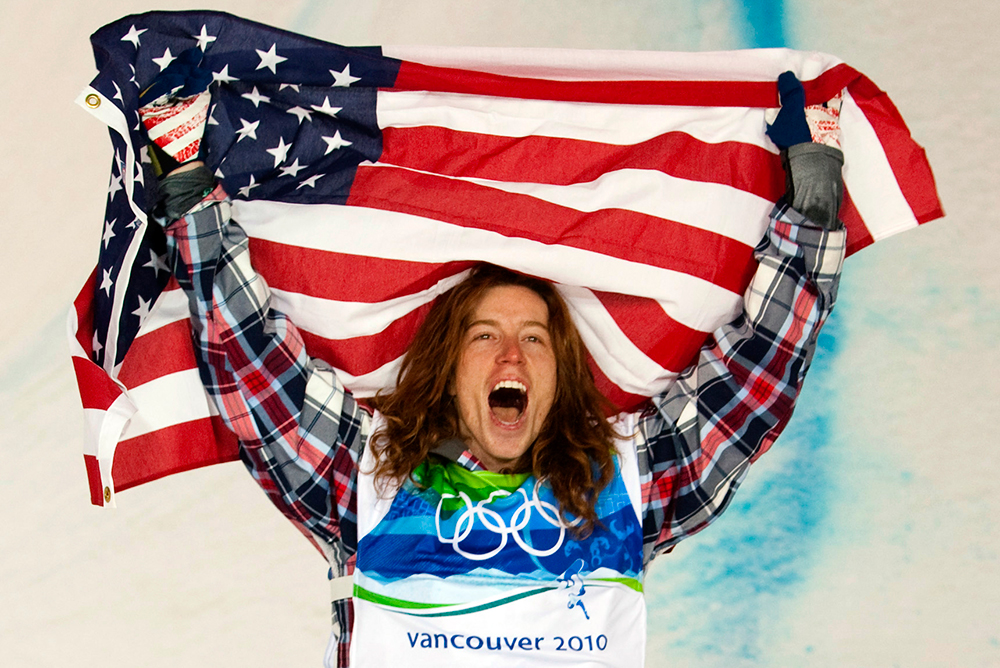 Whether you love his competitive dominance or hate everything he stands for, Shaun White is snowsports' Octomom when it comes to milking his run in the spotlight. And no event offers the ginger prodigy as much of an opportunity to steal America's heart (and airtime) as the Olympics, where Shaun has won the past two halfpipe events and is expected by everyone in Kansas and Manhattan to win again with something called a "triple cork." This is not to be confused with his competitor Danny Davis' secret trick, the switch method, which is painfully illustrated in the USA Today infographic below. The whole-hearted inaccuracy of the drawing must have been produced by the same person who queued up Shaun White's halfpipe run while Bob Costas made fun of Olympic slopestyle.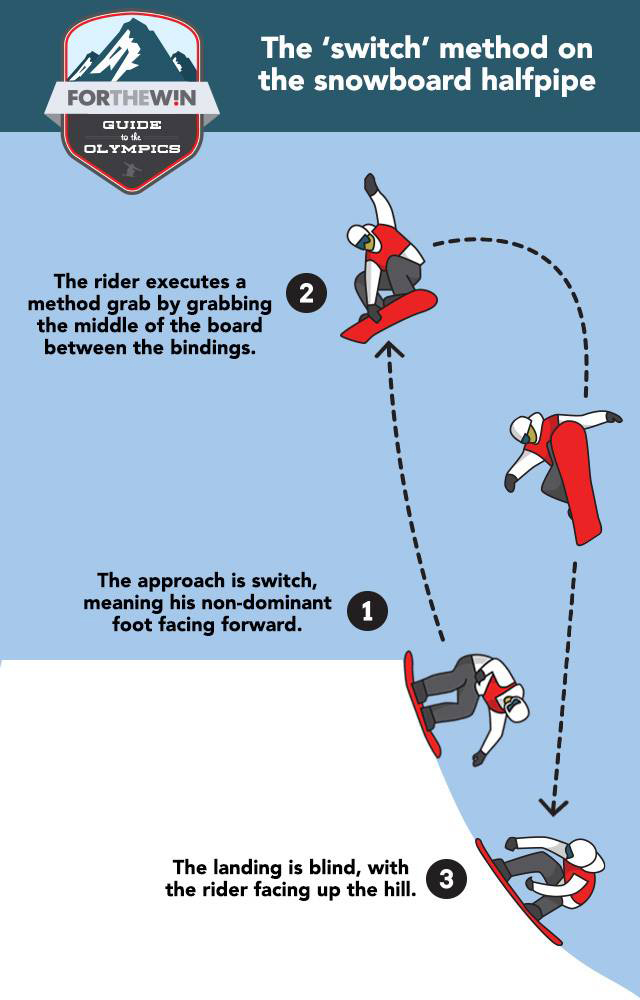 At any rate, Mr. White has the mainstream media in a chokehold, and he has a better grasp than any other rider that bad publicity is still publicity. Here's Shaun White's guide to making the most of the next few weeks of Olympic primetime coverage:
1) Get a haircut. When the fact that you're a proud ginger is an indelible part of your public persona (remember "The Flying Tomato?"), nothing stirs the gossip pandlers at People quite like cropping your signature orange flowing locks into a shorter and more GQ-appropriate 'do (double points if it's for charity). The moms will eat up this older, more mature Shaun and send the babysitter out immediately to buy each of the kids a Shaun White Stunt Scooter. Swimmer Ryan Lochte's diamond grill emerged from a similar philosophy, except it had the opposite effect—making him look more like a kook.
2) Release massive tell-all interview for the core audience. With much of the core snowboarding world against you, release an incredibly long tell-all that for once shows your human side with your weaknesses playing guitar, defending your choice to put your name on scooters at Target, and air your beef with some of the more respected riders in the industry. Get (some) of the core audience behind you before the Games start.
3) Make a documentary about yourself. This is introductory stuff for anyone sponsored by a home-goods retailer, but the Olympic run-up documentary is critical to raise the hype bar. Mark McMorris has one, hell, even Tom Wallisch has even though he's not going to the Olympics. Basic stuff, people. Moving on.
4) Enter both halfpipe and the slopestyle competitions. In a field so competitive that no one has doubled-up on victories at a major contest in both slope and pipe in at least four or five years, nothing satiates the public's image of you as Superman like entering both competitions at the Olympics anyway. The multi-contest approach has most successfully been executed by Michael Phelps, and White seeded the cloud early by leaking a video of him landing a triple-cork off a jump at Breckenridge, which 99.9% of America will believe is the only thing you'll need to do to win in Sochi.
5) Withdraw from the slopestyle contest before it begins. After building a massive amount of hype by entering the slopestyle contest, double the hype by leaving the contest before it's begun, and at the same time play to the public's fears that the slopestyle course is super dangerous. Shaun withdrew from the field after suffering a wrist injury. Maybe you're injured to the point of risking your gold-medal pipe run, or maybe you know you won't win the slope contest anyway Either way, you have the courage to know that any publicity is good publicity when fellow riders start calling you out on their Twitter feeds, which only broadens your name recognition (and, ingeniously enough, theirs).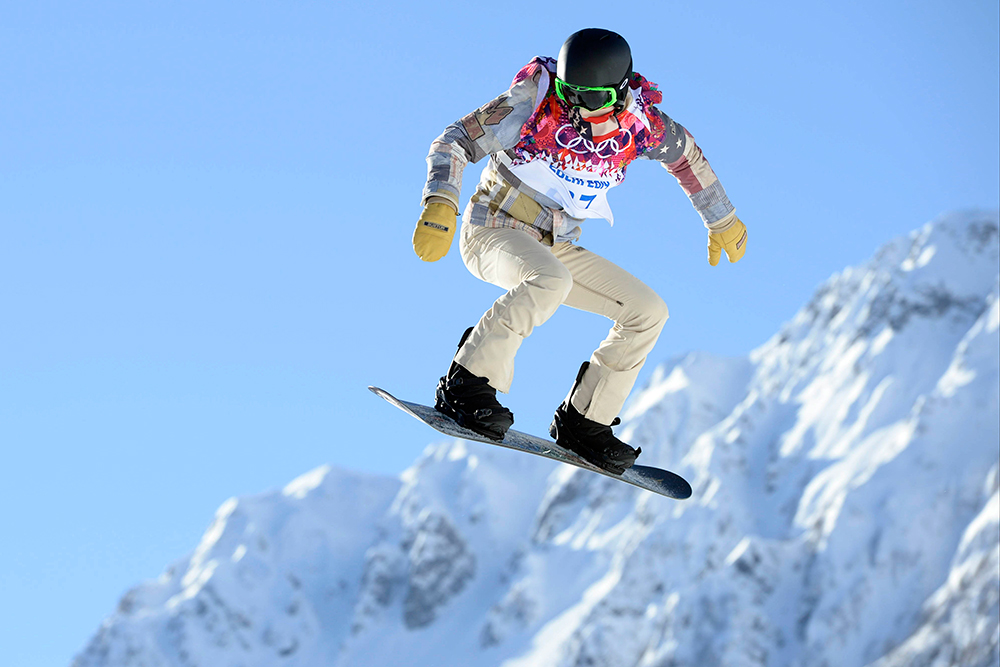 6) Wear the women's version of the official team outfit. With your icnonic fashion reputation as a weird wannabe-rocker who dons leather pants so tight even Mick Jagger would recommend going a size up, there's no way in hell you're wearing that baggy shit and fitting in (read: fading out) with the rest of the regular dudes on the team. Steal the pants Gretchen Bleiler was supposed to wear, knowing that the talk of the town will be how weird you look in stretch khakis walking around the athlete village. "Is Jenny McCarthy shooting an episode of The View in Sochi?!?"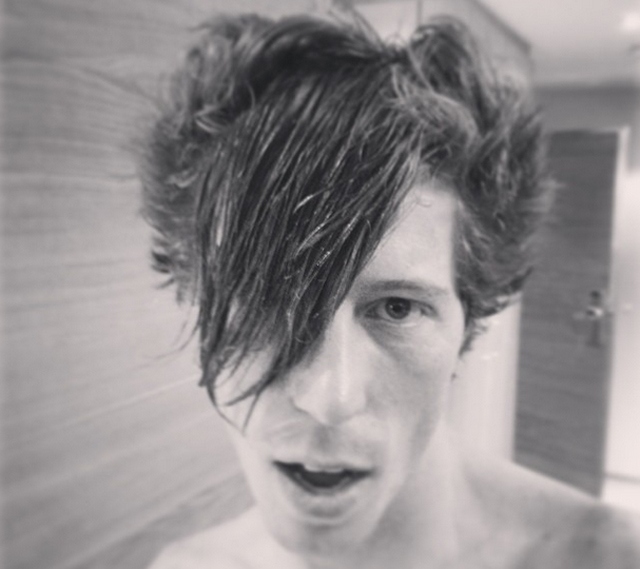 7) When in doubt, make your selfies weirder. When you're such a known entity, it's important to keep an element of mystique to keep your fan base from growing bored of you. Whether it's holding a pair of skis like you've never seen a pair before or quaffing your hair like the artsy son from Wedding Crashers, showing your weird side is key.
8) We ran out of ideas. So help us fill in the final three. What other PR tactics might Shaun employ to milk the pageviews and impressions in Sochi? Instagrams with celebrities, like Vladimir Putin or Carrot Top? Public drunkenness? Impromptu rock concert in the Olympic Village with his fledging band, Bad Things? Or coordinating a shared makeup room with Bob Costas?
READ THE STORY
In 2012 it was hard to think of a more influential female snowboarder than Jess Kimura. At that point in her career, her list of accomplishments felt endless: She made ESPN's Top 50 Most Influential People in Action Sports and 50 Most Influential Women in Action Sports lists, had a pro model board with Capita, and collected 10 different awards from TransWorld SNOWboarding—which was the most for any female athlete. Plus, she became known for putting out one jaw-dropping edit after another. But
READ THE STORY
Lonnie, taking that next stoked-out step. | Ikon Pass photo. Ikon Pass holder, professional snowboarder and rock climber, Lonnie Kauk grew up seeking magic lines throughout his native Yosemite Valley and surrounding mountains. From early turns as a 2-year-old with his grandfather to scoring a pass at Mammoth Mountain – and now an Ikon Pass for the 21/22 season – Lonnie continuously embraces one step of stoke after the next. The Ikon Pass crew sat down with Lonnie to discuss his journey
READ THE STORY
The Brett Tippie Podcast If you're a mountian biker, you probably already know who Brett Tippie is. The boisterous, fun loving, "Director of Goodtimes", is a member of the MTB Hall of Fame who kicked off his career pioneering freeride mountain biking in the mid '90s. Appearing in ground shattering films like, "Kranked", and traveling the globe with the worlds first freeride team, "The Froriders", Brett established himself as one of the biggest stars in the sport. Over the last 25 years