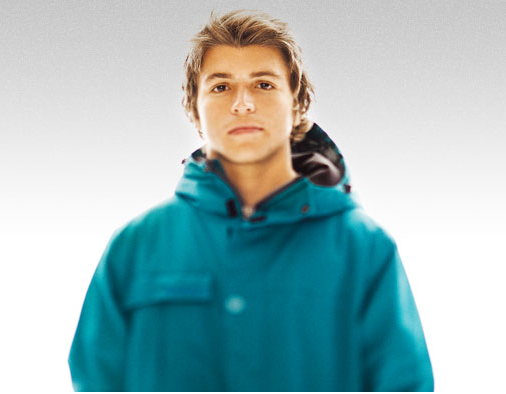 - Sweetin brings street to the team but kills it in the backcountry -

WHISTLER, BC – One of the biggest up-and-comers in snowboarding, Austen Sweetin is also one of the most complete rider's strapped into a snowboard today. Hailing from the powder-choked and coffee-drenched Pacific North West, Sweetin loves coffee, throws down large in the backcountry, and he kills it in the streets. With a huge bag of tricks and tons of passion to shred combined with his next generation PNW style, Sweetin has already begun etching his name alongside the PNW greats.

Peter Line, one of the most innovative snowboarders of all time, says, "It's hard not being stoked on a snowboarder shorter than me and one from my local Ski Acres. Austen is sick. He's an all-around rider who loves snowboarding to death, which in my eyes is more important than anything."

JF Pelchat and NOW Bindings are very excited to have Sweetin join the NOW team as it grows to include some of the most progressive and diverse riders on the planet today.

"I'm super stoked to have a young blood Northwest rider on NOW," Pelchat said. "Austen is everything a snowboarder wants to be: he can ride and kill everything – pow, park, or urban – he does it all."

Sweetin, who also moonlights with some skateboard sponsors, loves the skate-influenced bindings, a perfect match to his skate-influenced riding style.

"I'm excited to be apart of a binding company created by snowboarders and influenced by skateboarding," Sweetin said.

From big lines in Alaska charged by snowboard veteran and NOW team rider Jeremy Jones to up-and-comer Austen Sweetin slaying it in the streets, NOW's revolutionary binding design and Skate-Tech technology is just as at home in the backcountry as it is in the urban stomping grounds of today's street scene. Built around the NOW IPO hanger, the worlds' first skate-influenced binding is the most innovative and progressive binding on the market today and offers riders a smoother and more precise ride. The future is NOW.
READ THE STORY
The first major snowstorm of 2017 has slammed into central Chile bringing an early Mother's Day gift to Valle Nevado, Arpa Snow Cats, El Colorado, La Parva and Portillo resorts. With over two feet from the May storm and another expected to hit on Wednesday, Chile's main ski areas could begin to open for the season several weeks ahead of schedule, as early as late May. Ski season in South America generally operates mid-June to October. We have collected a series of photos from the
READ THE STORY
During Sego Ski Co.'s relatively short history, Ron Murray has become sort of a local legend. His 20-plus years of ski repair experience, combined with his time working in manufacturing and his wholesome philosophy on skiing (and snowboarding) has made Ron an integral part of the Sego team and brand. Ron is pretty much everything you look for in a ski tech. His gentle demeanor breathes wisdom and humility, and it shows in his craft. After all, aren't our skis just an extension of our feet?
READ THE STORY
Greg Von Doersten (or GVD) has been photographing with TGR since the beginning. He met founders Todd and Steve Jones back in the early 90's when they were still skiing for Marmot and filming by themselves with local Jackson Hole crushers. "They were getting it done," Von Doersten told me. "They wanted to see more line skiing and airs in films so they started to develop their own signature thing. I was like 'dang these guys are legit and they are kind of my style.'" Von Doersten