September 30th, 2009
words and photos: Jeremy Jones
"We need men who can dream of things that never were" JFK
After seeing Noah Salasnik ride "Super Spines" in TB5 my view of the ideal snowboard run changed forever. Since that time I have searched all over the world looking for that perfect wall of Spines. The more I looked for spines the more I realized finding rideable ones was not easy.
Spines are usually hidden behind bigger peaks or surrounded by glacial ice. They are formed by a precise combination of wind currents and snow densities. They consistently get two to three times the amount of snow and seldom see light. I am obsessed with spines because they are so elusive and because they are so technically difficult to ride.
Getting a good view of what you are riding is hard. There is your standard blind roll-over at the top of the run and then every time you cross over a spine there is also a moment of blindness. They are so steep that riding them is like standing next to a wall and your whole body is touching the snow. Often times both arms are needed to hug the spines to help keep you from getting peeled off the wall. The spray from each turn instantly turns into small avalanches and there is no way to beat your sluff so you are forced to work around it and often ride through it. Meanwhile, gravity is doing all it can to pull you off the face and often times you cannot stop if you want to. One slip or misjudged sluff and you may find yourself cart wheeling down a face at 60 mph.
Surprisingly when it comes to high avalanche danger spines can be the safest features to ride. Because they are so steep the snow constantly sluffs off them making it hard for slabs to form. If a slab does release when you are riding them you can switch to the other side or to another spine. Having all that gravitational pull helps when riding them also. You can go from zero to sixty mph as if you were in a sports car and a small ollie can result in an fifty-foot drifter. Having all that speed at your mercy allows you push down hard on every turn and throw huge rooster tails.
Spine hunting is not limited to helicopters and Alaska. During the right winter any mountain can hold spines. The best part is they are often the last things to get hit because most people do not see them as rideable. Although finding a good spine takes extra time and effort, when you find one the ride makes it all worthwhile.
I named this the Brothel. It took me five years to unlock this thing because there was so many crevasses and seracs in the out run. There is only a 4 wide section that is clean but it is in the sluff runnel so if you do get caught in your sluff you will be fine.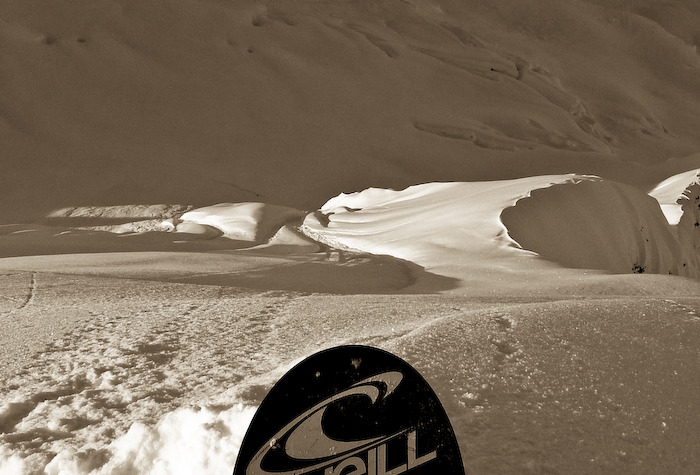 The view from the top of a Haines classic "Sexy Spines." This is a party run and odds are if you are reading this you could shred this line.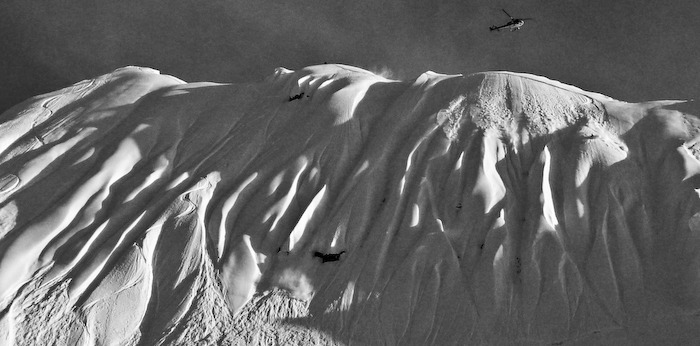 Some great spines from the bottom. My track is in the left corner..Seth Morrison gets busy on the right side.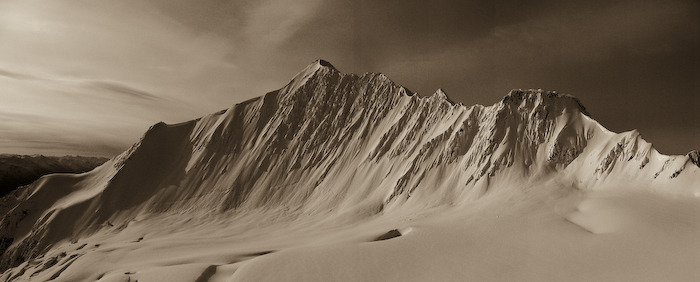 This is another wall that took years for us to step up to the bigger lines. A couple turns into this beast I learned how to tackle spines and grind them with my arm pits.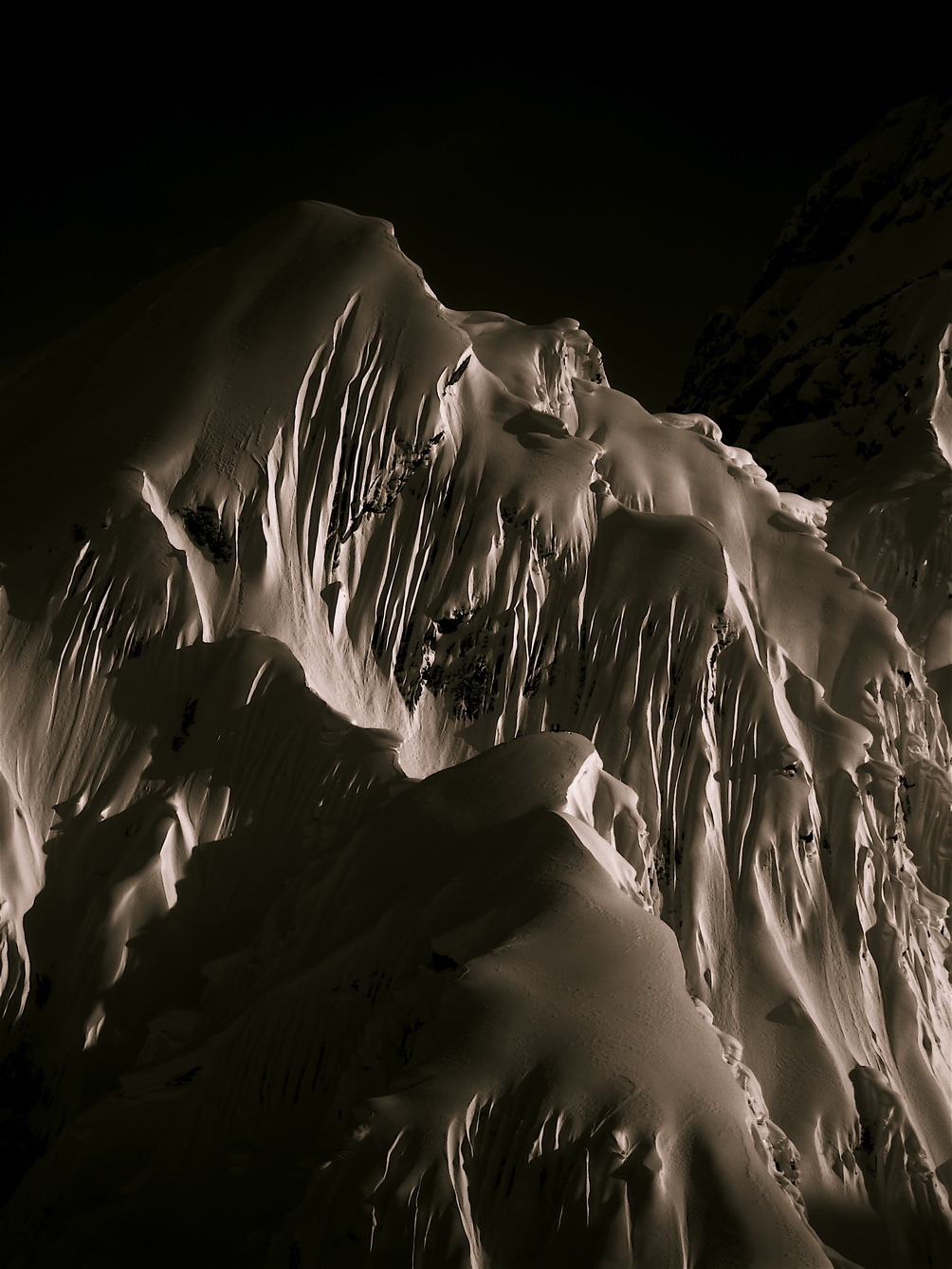 Dr Suess. I started in the upper left and worked my way right. I barely got this line clean and I am not sure I could pull it again. Check the filmers on the knob in the middle of the photo.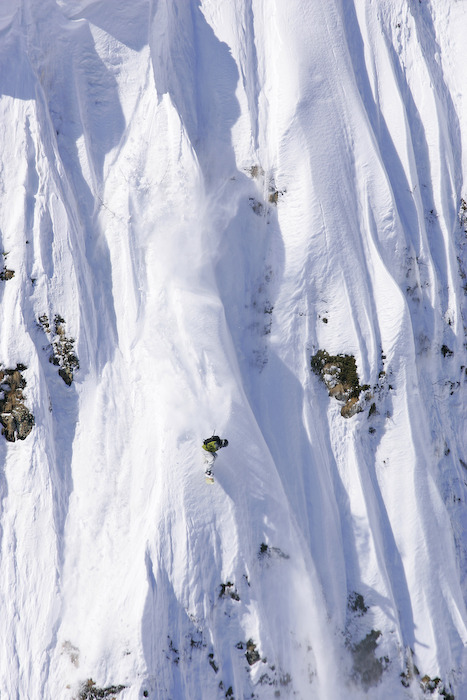 Russia is stacked with Spines. Photo: Eric Bergeri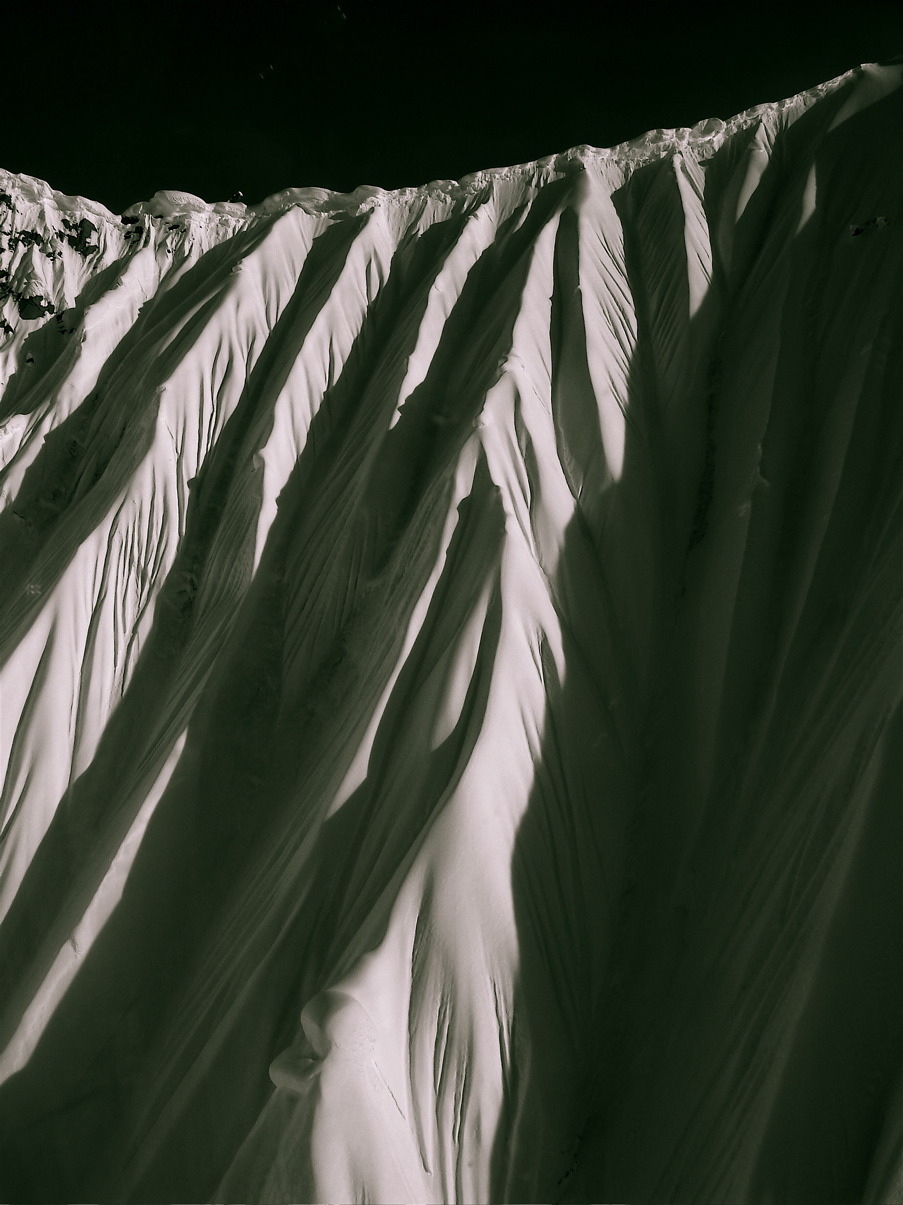 Shackeltons. This is one of the highest and biggest spines walls I have ever ridden. The spines were waist deep
but the runnels were blue ice. This made getting flushed off the spines not an option.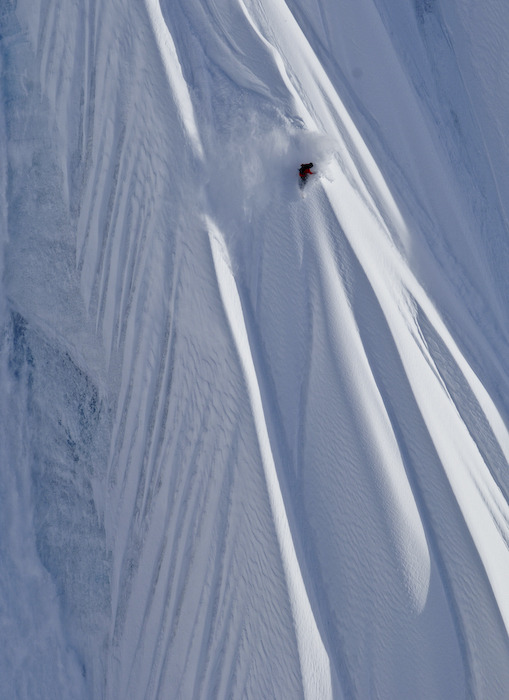 Shackeltons half way down ripping pow with a great ice climb to my left. Pic. IJ Velenzuala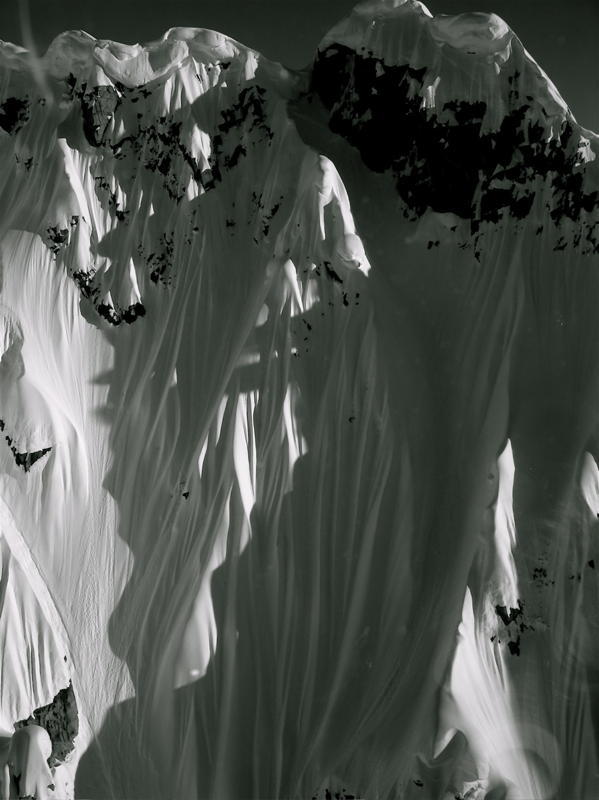 Tordrillos. The Prow. This one took an hour of shovelling to get off the ridge and over to it. It is one of the steeper ones I have made it down.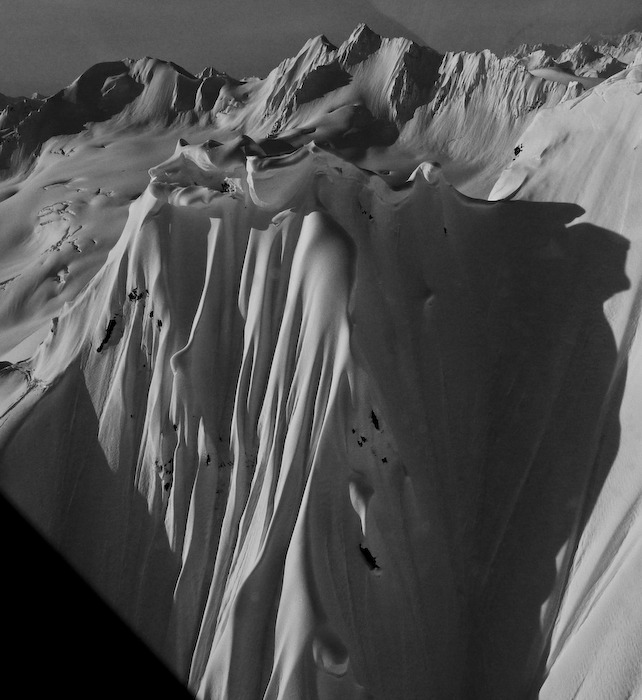 Another Free Fall Wall. I am 0 for 2 on this thing. I have pulled the top but have gotten pitched off the bottom spine.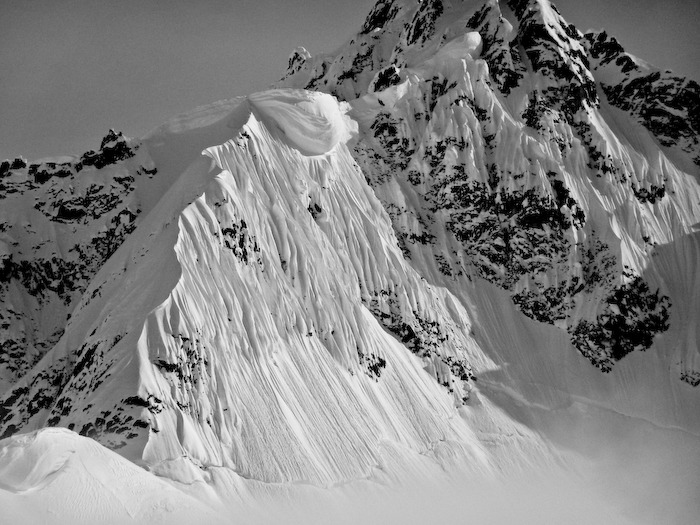 Touch and Go wall. Three hours of exposure. I clawed my way up this thing and clawed my way back down it.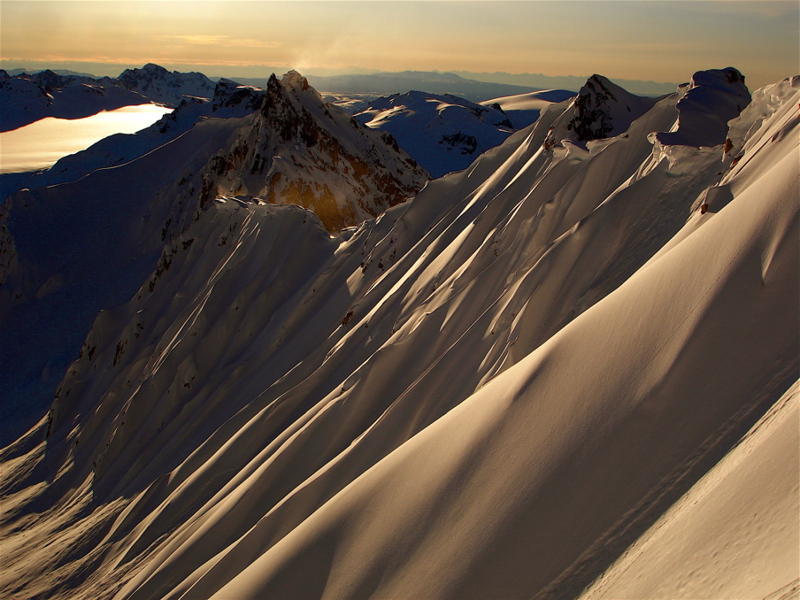 Dream spines. My mom would enjoy these. So ripe and perfect we named them "Avocado"
READ THE STORY
In 2012 it was hard to think of a more influential female snowboarder than Jess Kimura. At that point in her career, her list of accomplishments felt endless: She made ESPN's Top 50 Most Influential People in Action Sports and 50 Most Influential Women in Action Sports lists, had a pro model board with Capita, and collected 10 different awards from TransWorld SNOWboarding—which was the most for any female athlete. Plus, she became known for putting out one jaw-dropping edit after another. But
READ THE STORY
Lonnie, taking that next stoked-out step. | Ikon Pass photo. Ikon Pass holder, professional snowboarder and rock climber, Lonnie Kauk grew up seeking magic lines throughout his native Yosemite Valley and surrounding mountains. From early turns as a 2-year-old with his grandfather to scoring a pass at Mammoth Mountain – and now an Ikon Pass for the 21/22 season – Lonnie continuously embraces one step of stoke after the next. The Ikon Pass crew sat down with Lonnie to discuss his journey
READ THE STORY
Given all the big mountain terrain in and around the resort, Jackson Hole isn't all that known for its park and pipe scene. But with toasty temps in March softening up the snow into the perfect consistency for slushy park laps, the jump lines down low and side hits on the upper mountain became the perfect playground for the This Is Us In crew to throw down. Join Cam Fitzpatrick, Brian Selmer, Jake Johnson, Neo Emery, Aaron Hallenbeck, Ace Emery, and Cooper Branham as they rip all over the