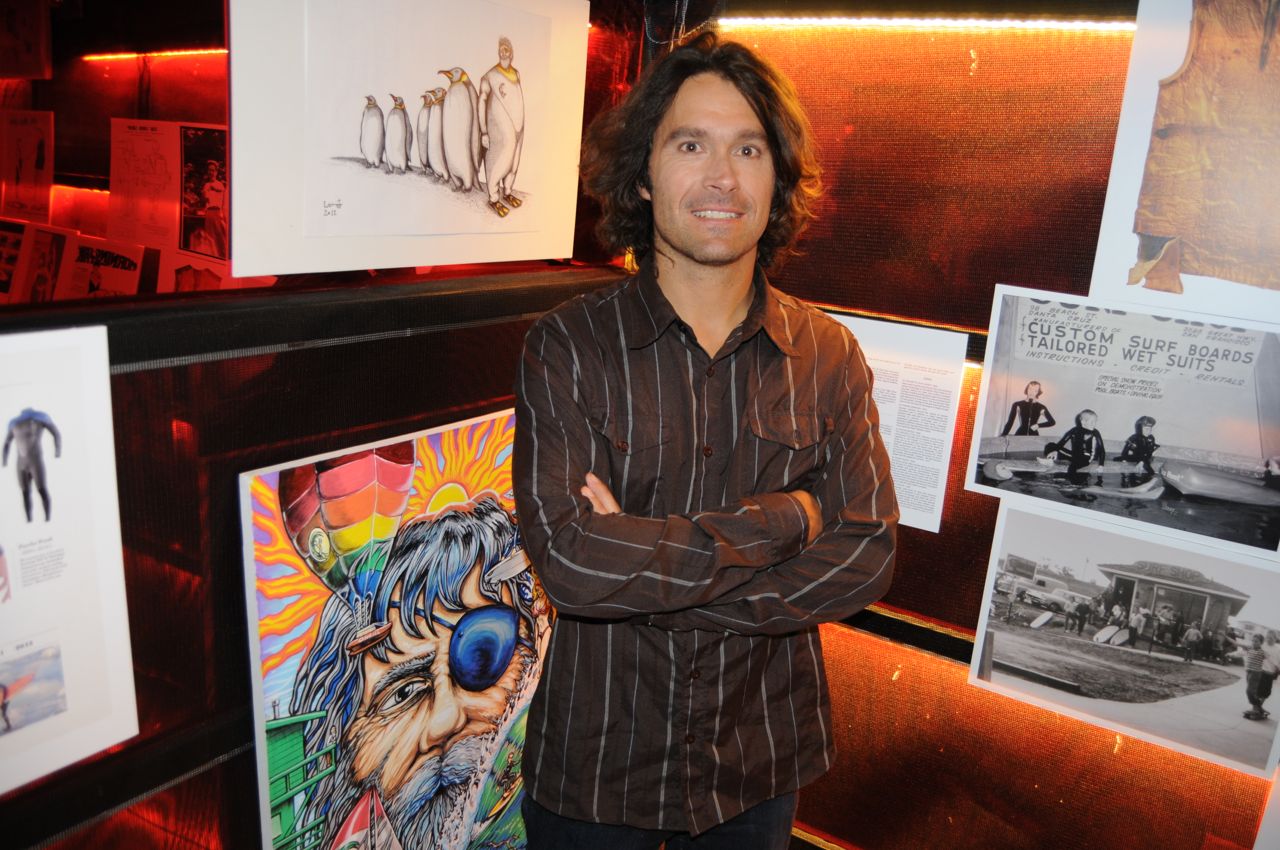 Jeremy Jones stands in front of the O'Neill 60th anniversary art exhibit Wednesday at the Further premiere at the Highline Ballroom in New York City.
O'Neill and TGR hosted the premiere of Jeremy Jones' new snowboard adventure film 'Further' on Wednesday, Oct. 10, 2012, for a packed house of fans at the Highline Ballroom in New York City.
Guests witnessed Jones and his team conquer mountains across all corners of the globe, including Japan, Austria, Norway and Alaska, during the inspiring full-length film, the second in the Deeper, Further, Higher trilogy. The O'Neill 60th anniversary art exhibit was on display all evening and Jones signed limited-edition movie posters. Those on hand were also treated to prizes, including O'Neill apparel and Jones Snowboards, along with a performance by reggae band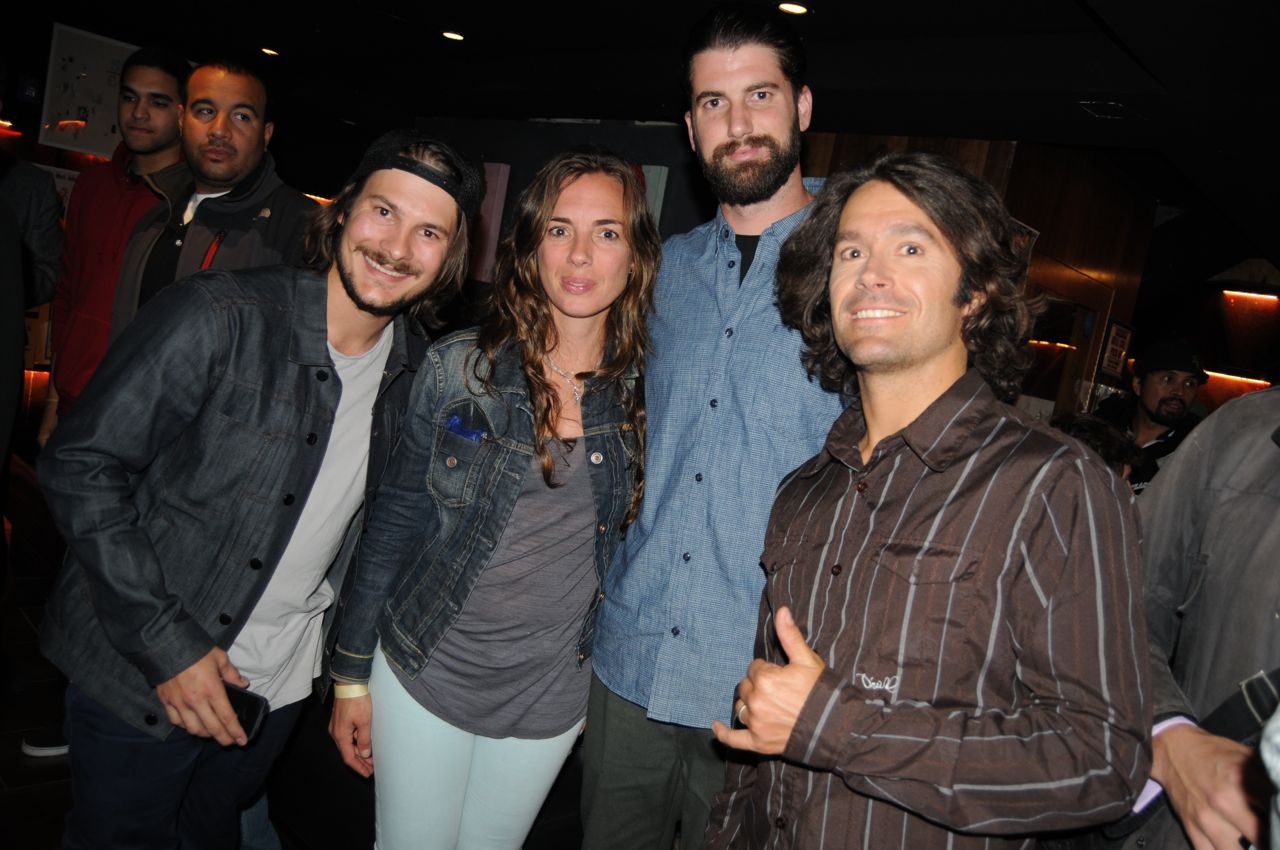 Jeremy hangs with some fans.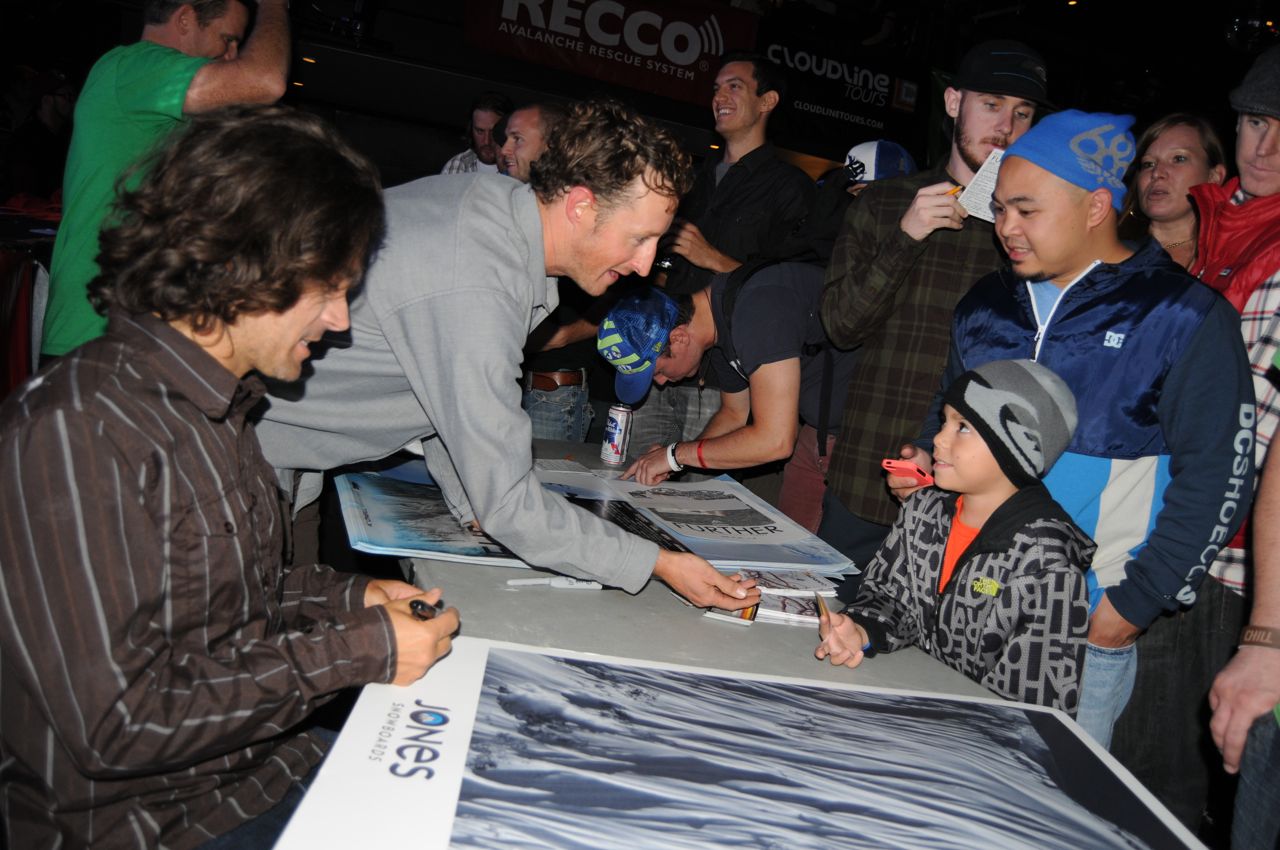 Jeremy and Forrest Shearer sign posters.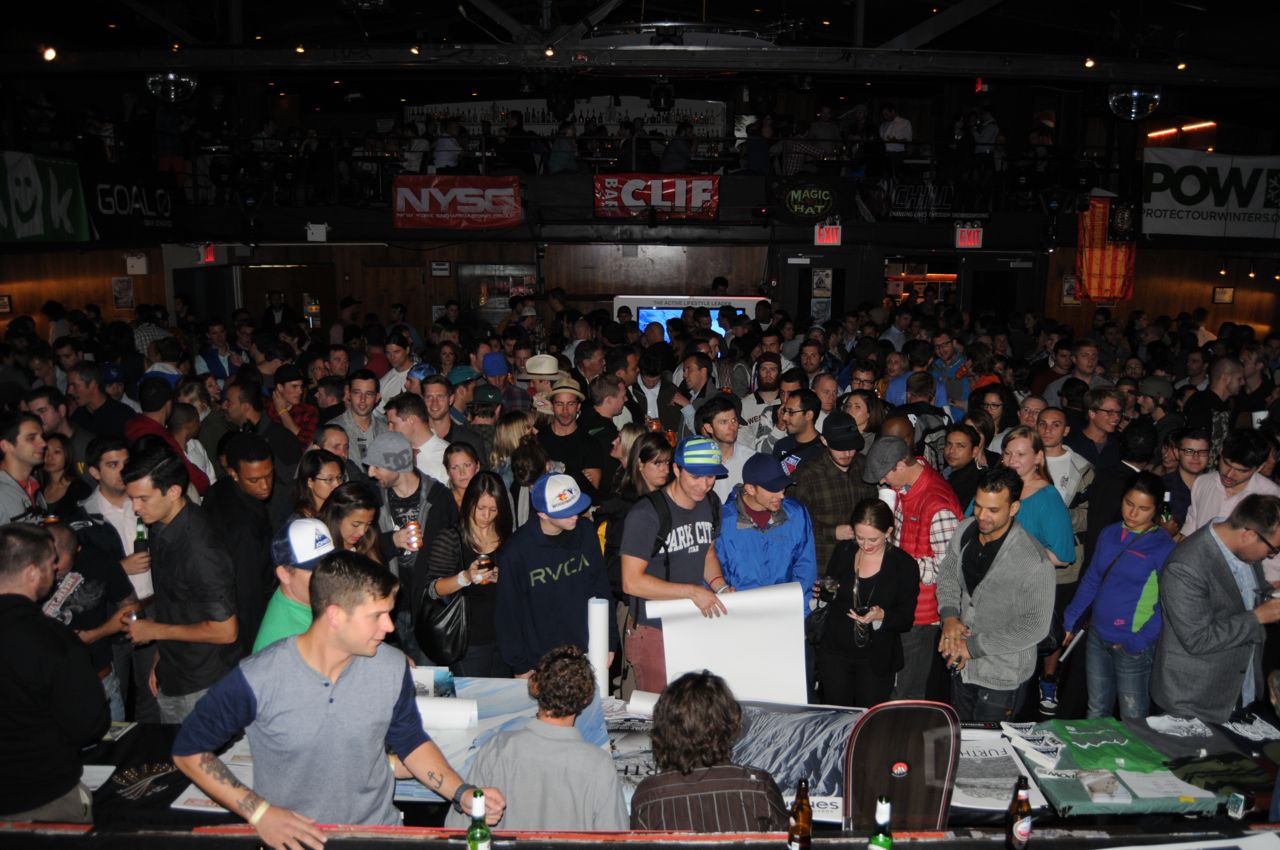 A packed house.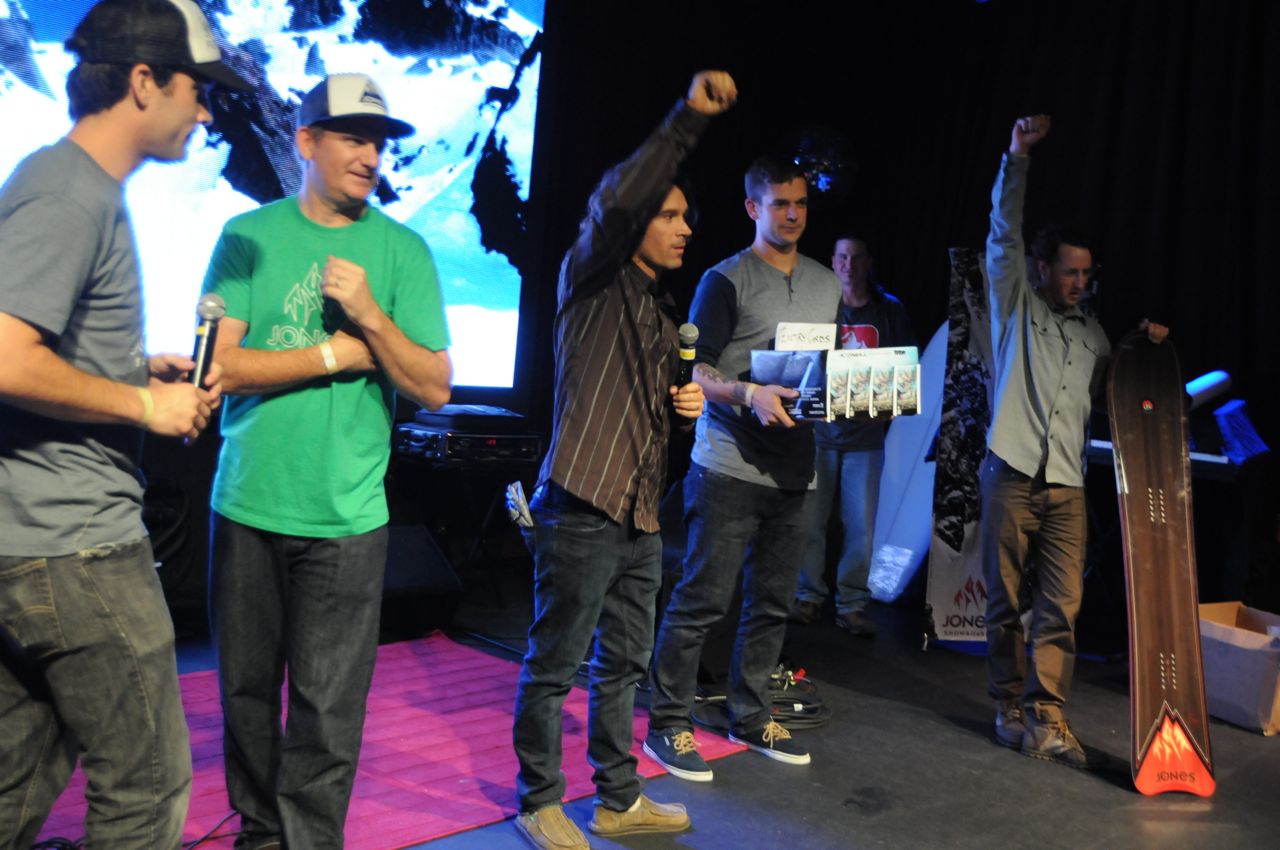 Pumped to be in NYC.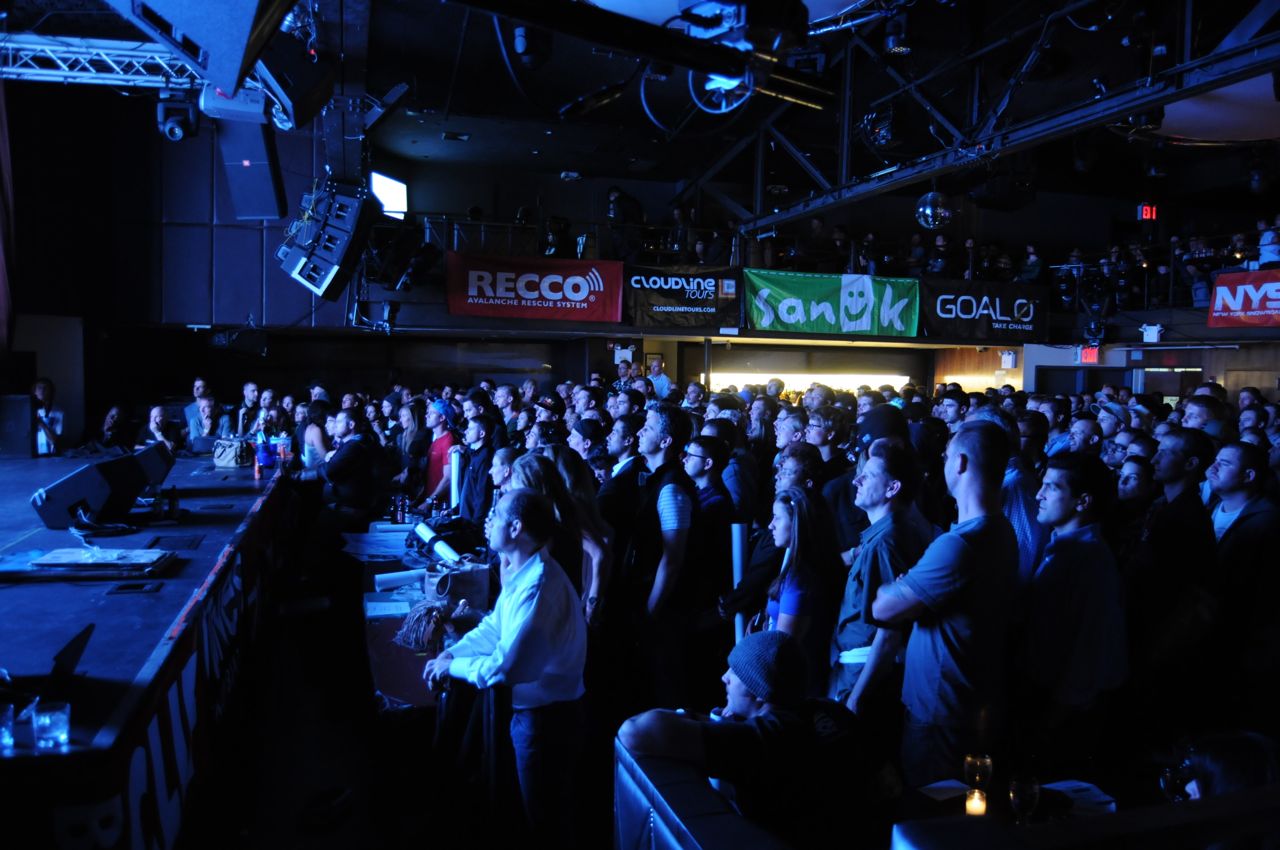 The crowd takes it in. Now it's time to ride.
READ THE STORY
The first major snowstorm of 2017 has slammed into central Chile bringing an early Mother's Day gift to Valle Nevado, Arpa Snow Cats, El Colorado, La Parva and Portillo resorts. With over two feet from the May storm and another expected to hit on Wednesday, Chile's main ski areas could begin to open for the season several weeks ahead of schedule, as early as late May. Ski season in South America generally operates mid-June to October. We have collected a series of photos from the
READ THE STORY
During Sego Ski Co.'s relatively short history, Ron Murray has become sort of a local legend. His 20-plus years of ski repair experience, combined with his time working in manufacturing and his wholesome philosophy on skiing (and snowboarding) has made Ron an integral part of the Sego team and brand. Ron is pretty much everything you look for in a ski tech. His gentle demeanor breathes wisdom and humility, and it shows in his craft. After all, aren't our skis just an extension of our feet?
READ THE STORY
Greg Von Doersten (or GVD) has been photographing with TGR since the beginning. He met founders Todd and Steve Jones back in the early 90's when they were still skiing for Marmot and filming by themselves with local Jackson Hole crushers. "They were getting it done," Von Doersten told me. "They wanted to see more line skiing and airs in films so they started to develop their own signature thing. I was like 'dang these guys are legit and they are kind of my style.'" Von Doersten