Never have I traveled so far to go snowboarding. Three days of plane travel, three more packing supplies and lining up logistics in town, and two days to travel 190km on snow scooters and we have finally found our home for the next 3 weeks.
Pushing off the fjord and onto the glacier ate up a good 5 hours to go a few kilometers and gain higher ground. Pulling in to the upper glacier revealed a much different mountain scape. The half domed peppery mountains seen from town and on the ride out were replaced with prominent granite towers, knife edge ridges and tightly stacked cirques. Finding a place to camp is always stressful and this time was no different. Months of studying maps had worn a carbon copy of the topography into my brain. Watching the lines of the map fade to real life mountains right before my eyes was amazing. I settled on one of two zones I had predetermined because of there proximity to a wide variety of terrain.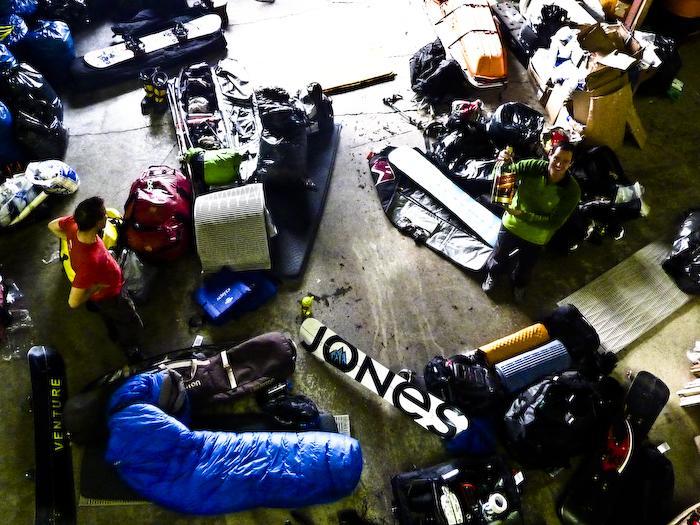 **The gear line-up**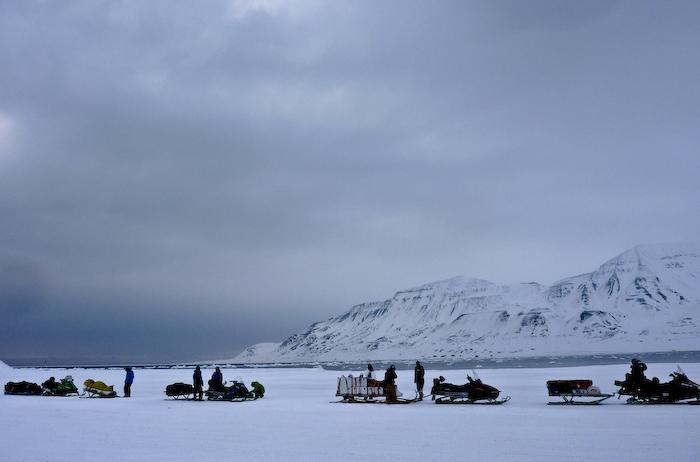 **Leaving town. The locals call the snowmobiles snow scooters. They are 4 strokes engines geared for towing heavy loads. We had two riders and about 1,000 pounds of gear per scooter.**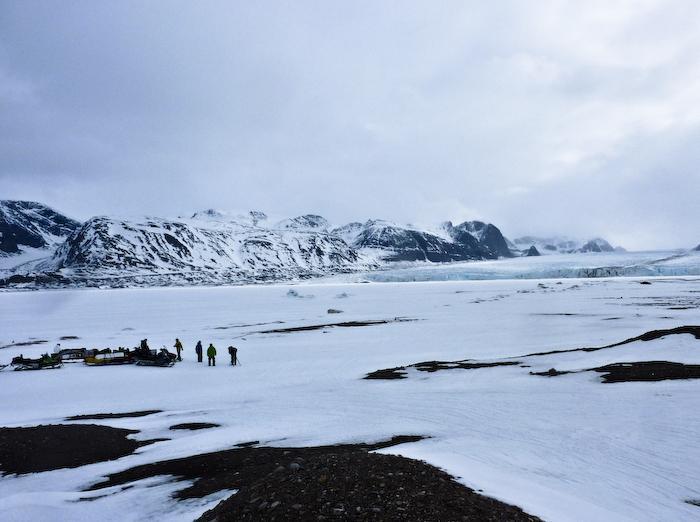 **One of many huge glaciers that empties into the fjord. About half the journey was on glacier and the other half on frozen fjords.**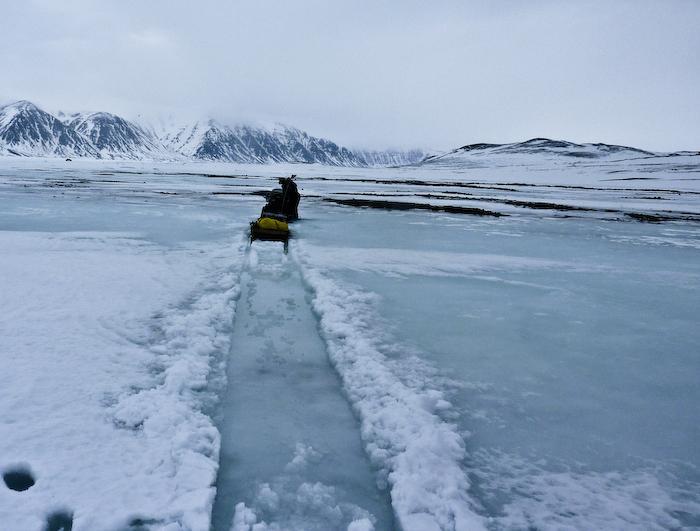 **100ft from camp on the 2nd day and we had our first stuck scooter. The first day we covered around 1800km in about 10 hours. The second took 8 hours to go the final 10km.**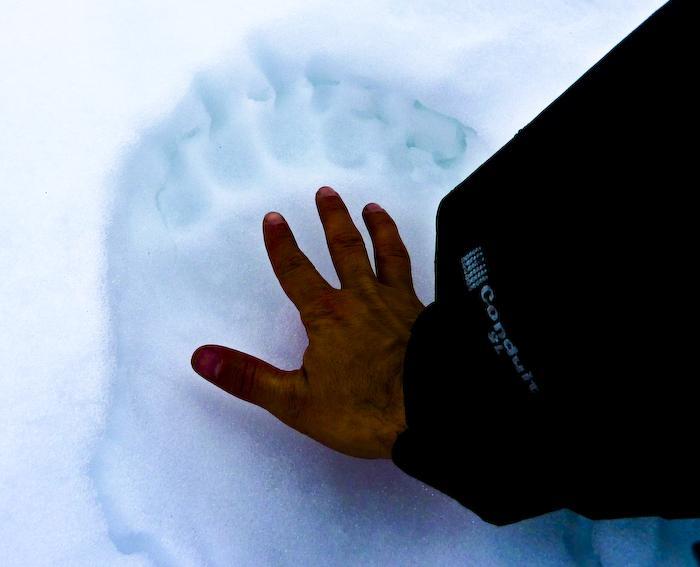 **Feeling small. Polar Bears are a major issue here. We will set a trip wire around the camp, that when tripped it will set off a flare. We will also always have a gun with us in the mountains. Polar Bears are one of the only animals in the world that hunt humans and since arriving here we have heard a handful of gruesome stories.**
**We made it to the upper glacier. Three local guides shuttled us to our zone. They dropped us off, loaded the extra sleds on the gear trailers and headed back to town.**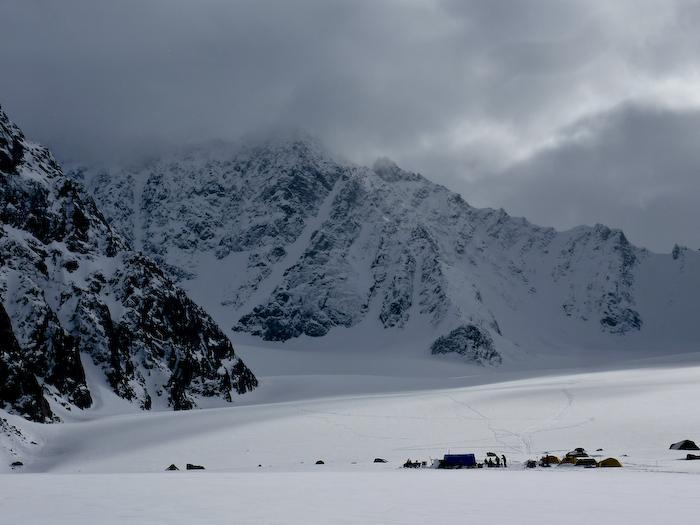 **Living the Dream! Camp is set. We have three weeks of supplies, an amazing crew, fresh legs and a couple lifetimes of unexplored terrain out our doorstep.**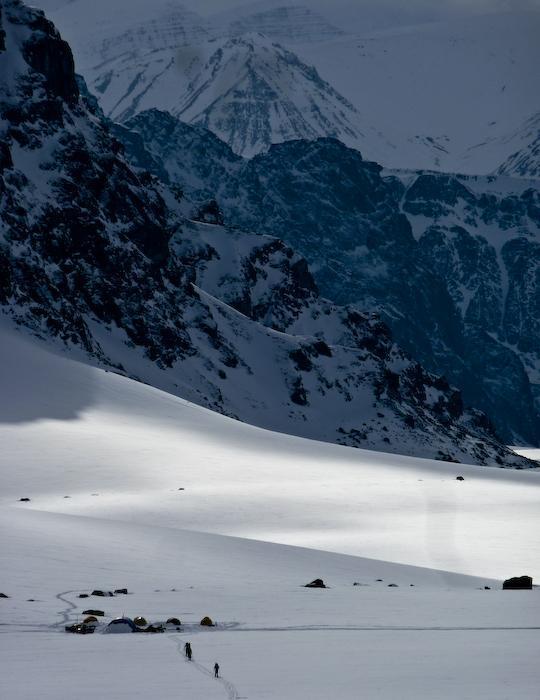 **Leaving camp for the first time. Do we go to the upper zone, the lower one, the one behind camp, the one across the glacier? Pick a direction, any direction, they all work. We opted for the upper zone to get started.**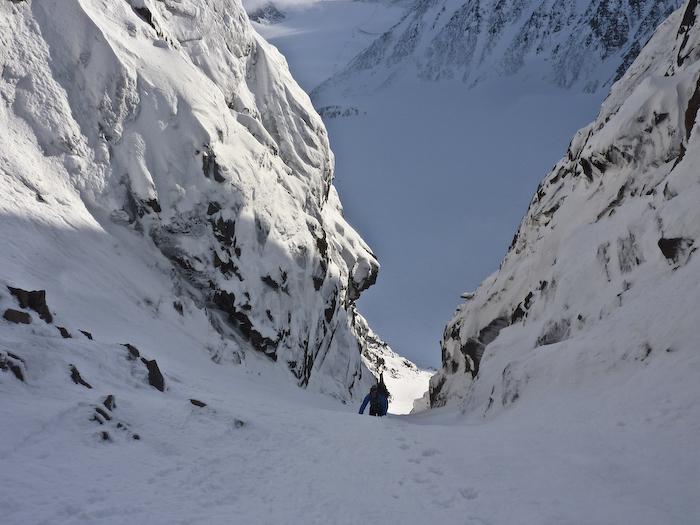 **Chris Edmands and I cleaning out the travel lag with our first objective of the trip.**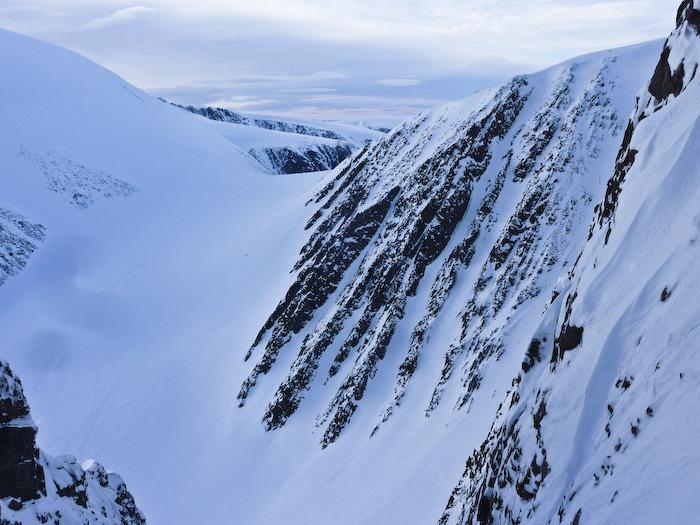 **This became a recurring theme. Get to the top of one line and be greeted by a bunch more on the other side.**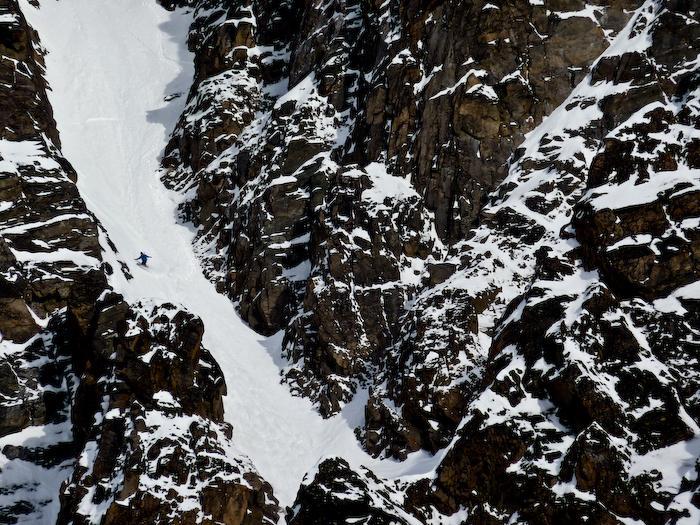 **The infamous Terje' Haakonsen testing out the snow on his first run of the trip. I still can not believe he is on the trip. He has been at the top of my "need to ride with" list since I first saw him ride in the 1989 US Open. The snow was less the an ideal which was good conditions to display how incredible of a rider he is. He turned this chute into a natural halfpipe. He started it off with a hand plant and then continued hitting airs on the side all the way down.**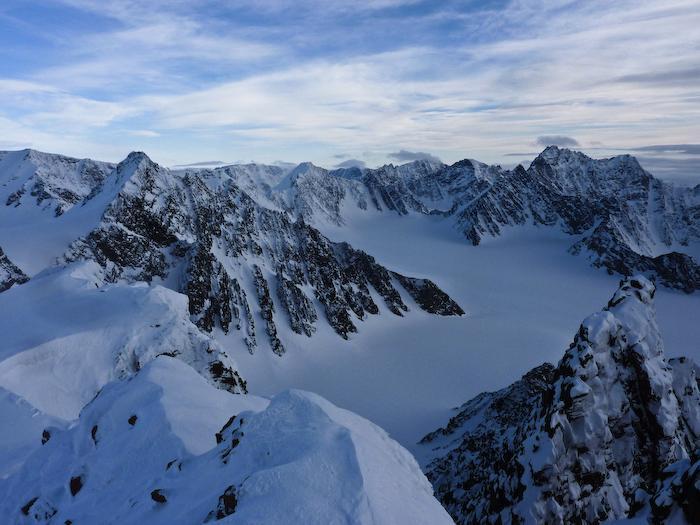 **More scenics**
**It took one run for our hit list to be ten deep. This line is somewhere in the middle of the list.**
READ THE STORY
The first major snowstorm of 2017 has slammed into central Chile bringing an early Mother's Day gift to Valle Nevado, Arpa Snow Cats, El Colorado, La Parva and Portillo resorts. With over two feet from the May storm and another expected to hit on Wednesday, Chile's main ski areas could begin to open for the season several weeks ahead of schedule, as early as late May. Ski season in South America generally operates mid-June to October. We have collected a series of photos from the
READ THE STORY
During Sego Ski Co.'s relatively short history, Ron Murray has become sort of a local legend. His 20-plus years of ski repair experience, combined with his time working in manufacturing and his wholesome philosophy on skiing (and snowboarding) has made Ron an integral part of the Sego team and brand. Ron is pretty much everything you look for in a ski tech. His gentle demeanor breathes wisdom and humility, and it shows in his craft. After all, aren't our skis just an extension of our feet?
READ THE STORY
Greg Von Doersten (or GVD) has been photographing with TGR since the beginning. He met founders Todd and Steve Jones back in the early 90's when they were still skiing for Marmot and filming by themselves with local Jackson Hole crushers. "They were getting it done," Von Doersten told me. "They wanted to see more line skiing and airs in films so they started to develop their own signature thing. I was like 'dang these guys are legit and they are kind of my style.'" Von Doersten