Having grown up in the rugged terrain of the San Juans in Southwestern Colorado, Skylar Holgate has spent his entire life living among massive mountains.
How has this bonafide mountain man managed to make a living from his love of snowboarding? We caught up with Holgate after a day in the backcountry in Bariloche, Argentina over a few fernet y colas for this edition of Blue Collar Pros.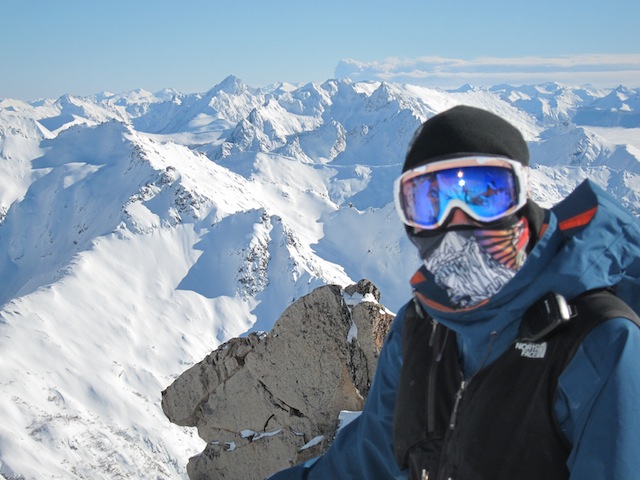 Where do you currently live?
I was born and raised in Durango, Colorado but have spent the last decade in between Silverton, Colorado, various parts of Alaska, and San Carlos Bariloche, Argentina.
How did you get into the snowboarding and where did you grow up riding?
I guess the reason I started snowboarding was because all my buddies shredded. Growing up skiing in an all ski racer family, while also being a skateboarder, made cruising in the trees on the weekends looking for jibs and pow way more appealing than bumping gates. My parents saw this coming and got me a snowboard for Christmas. Then the rest is history.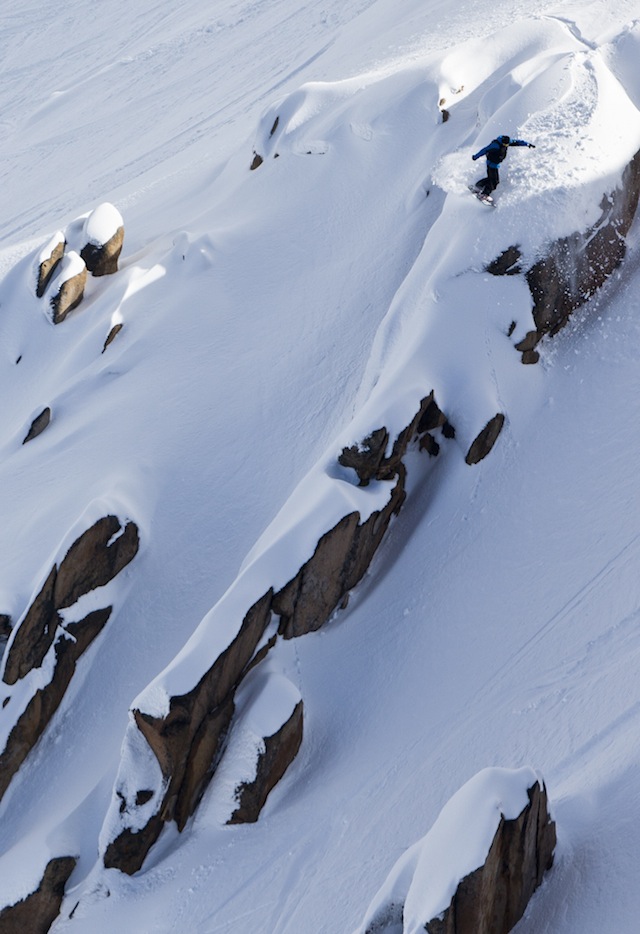 How do you continue to live the shred dream year after year?
My year consists of about ten months on snow. I start the year in Silverton, Colorado working between Silverton Mountain and The Bonnie Belle Cabin. At Silverton, I work as a guide/snow safety specialist four days a week. I do things such as guiding guests on the hill, running heli-ops, and going out on control routes to open new terrain. The rest of the week I am up at the Bonnie Belle running trips and logistics for all our clients.
Once spring comes around in the beginning of March, I head north with Silverton Mountain Guides (SMG) up to Alaska for the heli season.
For my summer months, I am down south in Argentina with SGT,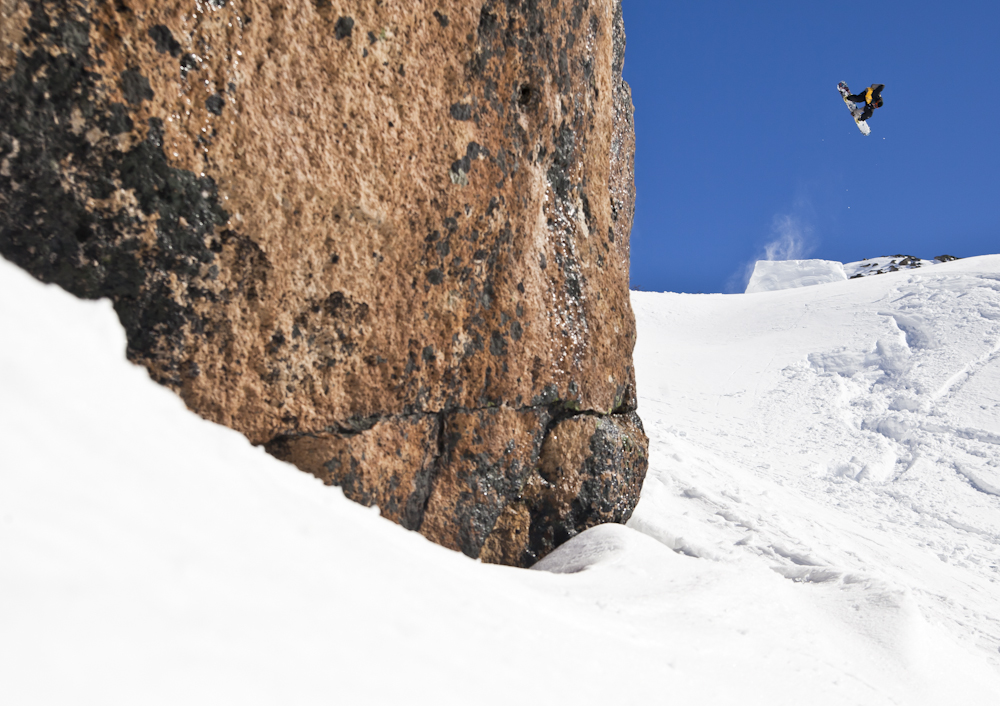 How did you get involved with guiding at Silverton?
This is going to be my 11th year working at S-Mountain. Growing up in the San Juans with a father that had me climbing in the mountains on all aspects, to having guide jobs on rock and ice as a teenager, then having the new love of snowboarding . . . once I heard what Aaron Brill was starting in my own back yard, it was a no brainier to apply for a job.
What is your involvement with the Bonnie Bell Cabin and Treasure Mountain Hut?
Haha, the Bonnie Belle Cabin is my baby. I co-own it with two of my best friends growing up: Aaron Dodds and Chris Harrell (skinny boi). It's our little chunk of paradise. Disneyland for outdoor enthusiasts.
What do you do down in the Southern Hemi with SGT?
I have been involved in the craziness we now call SGT since 2004. My title is head guide. Basically we have ski/shredders from all over the world come crush the Patagonia Andes with us. We are a big mountain freestyle camp for adults and kids. We have educational classes like video editing, AIARE level 1 and 2 certifications, and first aid classes. We train our clients to be smart and safe backcountry travelers.
If you could pick your favorite place to guide, where would it be and why?
My favorite place to guide is in new terrain. With people that are stoked for the adventure!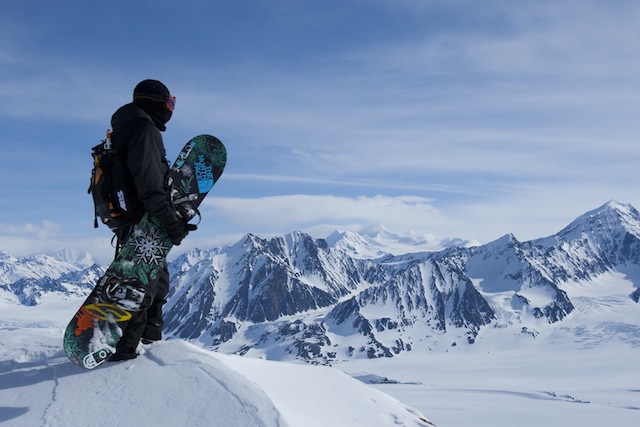 What filming opportunities have you done in the past?
Over the years I have worked with tons of different production crews. From Warren Miller to Standard and Mack Dawg. One of the most memorable was last year up in the Northern Chugach with TGR filming last year's film, "The Dream Factory". Such an awesome crew in a magical place like Alaska--the stoke was always high!
What is next on the horizon for you, Skylar?
Hopefully on the horizon is just getting to the top of that next ridge to see another adventure for another time.
Who are your current sponsors?
The folks that keep me in the mountains in every condition all over the world in the best gear are Venture Snowboards, The North Face, Smith Optics, The Levitation Project, Union Bindings, Burton Boots, Spark R&D, Air Blaster (ninja suits), and big thanks to Silverton Mountain, Silverton Mountain Guides Alaska, and SGT for so many amazing opportunities.
Check out Skylar in action in Argentina in the edit from SGT.
ONEjumpSGTh264 from SASS Global Travel on Vimeo
Know a Blue Collar Pro? Fill us in about them in the comment section below.
Photos courtesy of Ben Girardi and Skylar Holgate
From The Column: Blue Collar Pros
READ THE STORY
If you need the perfect thing to start your winter off right, look no further than the TGR Magic Hour tour! We're stopping all around North America and beyond this Fall to show our latest ski film, so we thought we'd make a little "Where to Go and What to Do" guide for you in our top 5 favorite spots we'll be showing Magic Hour! When? Saturday, September 17th, World Premiere Where? Jackson Hole, WY Where to find some ski + snowboard gear? If you're in town before the premiere at the
READ THE STORY
Some adventures are a long time coming. Big mountain riders Jeremy Jones and Griffin Post have been adventuring deep into the mountains of Alaska for most of their careers, but in recent years have turned to embracing a foot-powered approach to exploring these peaks. While it might be much easier to reach these legendary ski and snowboard objectives with a helicopter, both riders have learned to appreciate slowing down the process and doing it the hard way. A few years ago, after an
READ THE STORY
Is hardbooting a sign snowboarding is finally moving out of its mom's basement? With Phantom's newest Slipper HD boot system, it just might be. The number of snowboarders in the backcountry has been on the rise. Only seven years ago I remember frequently receiving remarks from other recreationalists like it was something novel: "oh a splitboarder." Even at busy trailheads like Colorado's Berthoud Pass, it was rare to see other human-powered snowboarders. In the last two or so years I'd be