By MacKenzie Ryan
Snowbird's Shannan Yates is arguably the most dominant big mountain competitor in America, capturing third overall on the Freeride World Tour last season. With a decade of competitive freeride experience and countless podiums under her belt, Shannan explains how she progressed to the top and what she does to stay there.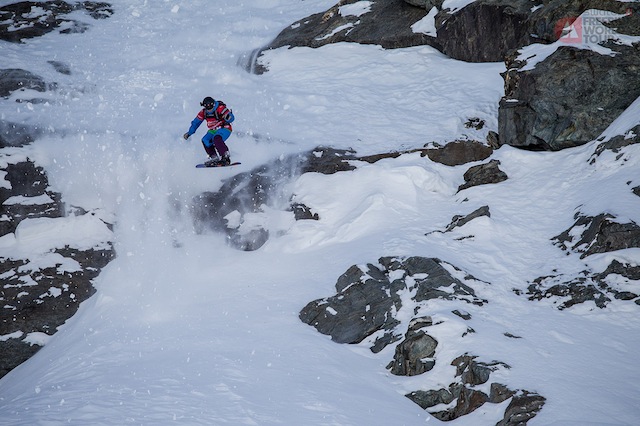 A Beginning at Brighton
I skateboarded in junior high and high school. My first experience on a snowboard was on a tubing hill. I was hooked after that. I asked for one for Christmas. I joined the ski club at junior high and we went up to Brighton one Friday a month. My family didn't do winter sports, so I went on my own track there. On my very first real experience with snowboarding, I was night skiing at Brighton on a powder day. I think I took a couple of hours to get down because I kept getting stuck. I graduated early from high school, got a job at Mid Gad Restaurant, and it will be 20 years at Snowbird this year.
Big Mountains and Big Contests
Snowbird is a mountain that just breeds big mountain riders really. To get into the competition, you have enough people that tell you that you are good and you should try it. My ex-boyfriend, nicknamed Big Mountain, and Ox, an old pro snowboarder, went to my first big mountain comp in Crested Butte. I took third. I loved it, and from there, pursued every event that happened—small events at Snowmass and Crystal. Then, when the North Face Masters started, I jumped right on that and got on the World Tour.
That's been the past ten years competing. In 2010, I won all the North Face Masters stops and won two Freeride World Tour events, including Verbier. All of my results are posted on ShannanYates.com.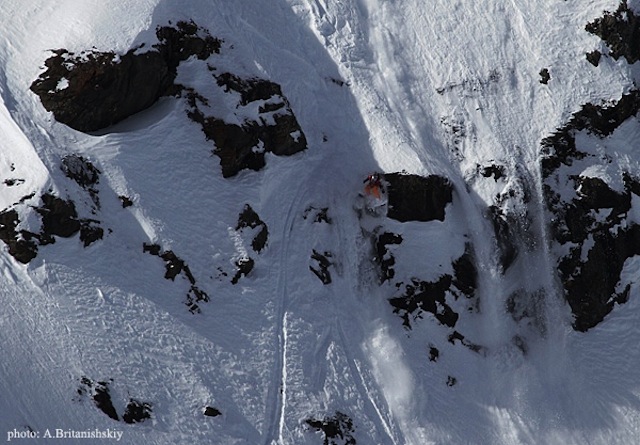 The Unified World Tour
As far as the unified world tour, I think it's a good idea and a good opportunity as it evolves to allow more people, or a bigger pool, to make it to the world tour level. It's a work in progress. On the European side of things, they've been embracing freeride longer than U.S. The community gets it more than people in the U.S. Americans are watching slopestyle and halfpipe. In Europe, in the Alps, the mountaineering thing is huge. People live alpine sports. They are in, they love it, they embrace it. But it's evolving and I think for the better.
Appreciating Competition—and the Community it Creates
A big part of why I am competitive is the experience. I wouldn't trade [the competition route] for the other road. Competitions brought me all over the world, and introduced me to a great community of riders. It wouldn't be the same being a pro snowboarder shooting photos.
It comes down to what you enjoy doing. In a competition run that you do well, it feels amazing! It's different than riding a big pow line with your friends.
We're the harshest critics of our own competition lines. It's different than movie lines—which are so perfectly planned and you get to look at everything before you do it.
I don't want to necessarily discuss my line with other women, but I want to be a role model to up-and-comers. I am happy to give advice about what they are doing with their line. I'm not going to try to talk them out of a line. I'll give them an honest opinion.
Support for Living the Dream
My sponsors are Lib Tech, Smith Optics, Snowbird, Salty Peaks, Spacecraft, Daredevil Gene, and Pow Gloves. My husband's support is a big part of my success.
I appreciate getting product. It helps if you don't every have to worry about paying for gear. There are only a select few skiers and snowboarders who don't have to worry about working, who just have to ride and get paid to ride.
And the Reality of Work
I have been a veterinary technician for sixteen years and currently am a full-time nursing student. For the vet technician job, for the past fifteen years (before quitting last year), I worked overnights and on the weekends. It allowed five days on the mountain at least.
Last winter, I was juggling school, work, and the tour. I finally quit my job. I worked at Sugar House Vet through the summer to compensate for last winter. [My husband and I] tightened our belts. I graduate this May. I will probably have to work full-time, with a flexible schedule.
Last season was the first time I hadn't worked full-time competing and that was because I was in school full-time.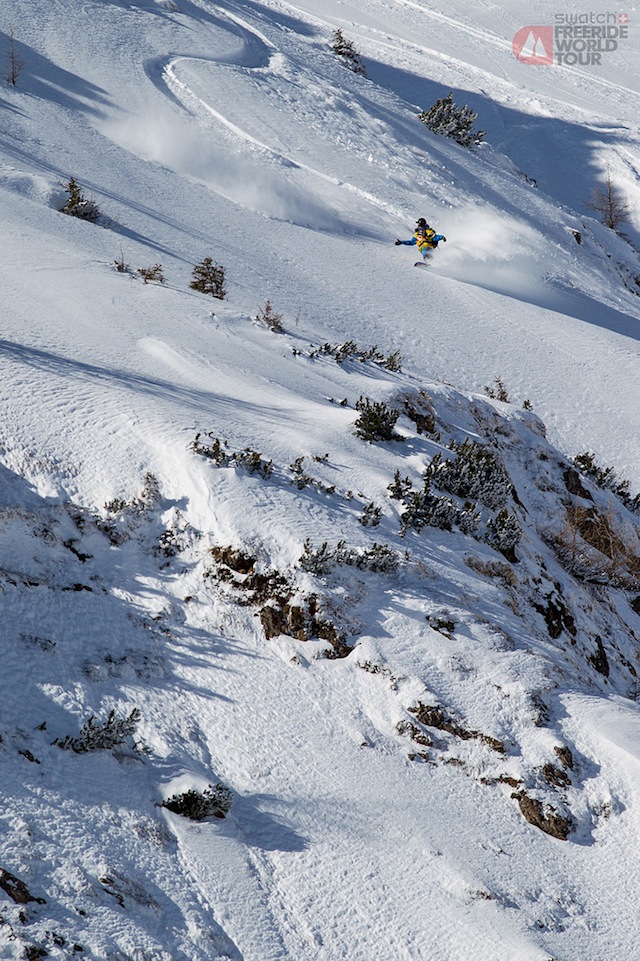 Focused on the Future
I want to keep competing at a high level. I will do that as long as I am competitive. I have been trying to get into filming—not sure why it hasn't happened yet. I'm not great at marketing, so I'm trying to work with photographers and videographers.
I am trying to sell myself more and get exposure through Snowbird [by being on its snowboard team]. Anytime I am home [from the tour], I just want to ride. Part of it is selfish because you just want to ride. If my future goal is to get in the big film line, I need to market myself and I am working on that.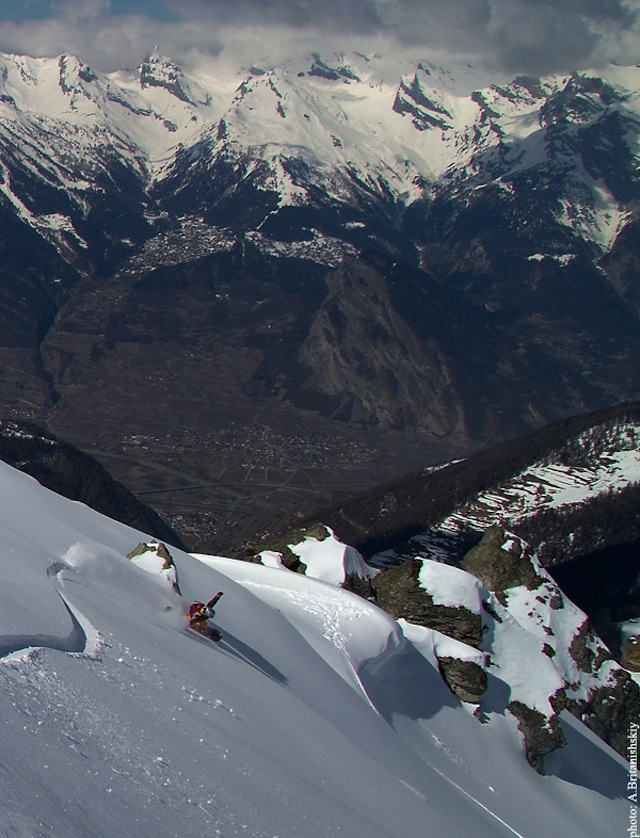 From The Column: Blue Collar Pros