Josh Wirta is a Freeride Skier and TGR Co-Lab Finalist based out of Greenwater, WA which is the last town before Crystal Mountain Ski Resort. Josh was diagnosed with bone cancer in April 2014 this is his story.
---
Josh ski's on
It was easy to write a story about triumph and healing. It inspires everyone and creates a bond that people can share.
It is nearly impossible to conclude the story with pain, suffering and lost of one of the best skiers in Washington.
If you believe in eternal life after death, or what ever you believe, even if it is nothing. Then you know Josh ski's on. No one and nothing can take him away from our hearts, when we breath that cold crisp air or feel those soft snowflakes hit our skin our minds will be reminded of those lost. He will eternally live on in our hearts and be skiing steep deep lines as far as the eye can see. Only our imagination can picture what it would be like to ski endless bluebird pow days.
It didn't feel appropriate writing this first article, I didn't really know Josh very well but he had a story and I had the words. It is even worse now to write about someone who has since past when you only knew him through the camera lens and spoke once or twice on team ski trips.
It is with great sadness I update this post to inform all of his fans of his passing.
Our Freeride Community has lost an incredible young man. Josh Wirta's battle with cancer came to an end yesterday. Josh was our longest tenured coach. He was with us from the start and even in his passing, he will always be with us. Josh's skiing was unsurpassed by anyone on the hill. He was truly a well rounded athlete. He owned every contest he entered from Big Mountain to Big Air and was the most approachable pro I've ever met. Most skiers of his talent are so wrapped up in their own pursuits, they have little time to pass on their skills to young riders. But not Josh. He not only embraced working with young athletes, he never turned down an opportunity to do so. And our riders loved him for it. He forged friendships and MENTOR-SHIPS that changed NWF athletes on and off the hill. We have Mark Wirta, Josh's father, to thank for dragging him up and down the hill to instill the passion that everyone saw while Josh skied. Thanks Mark. NWF wants to keep the memory of Josh Wirta alive, which shouldn't be hard to do given how inspirational he was. We've already started to put together a scholarship in his honor and are looking at other ways to honor his memory and continue his legacy. Goodbye our friend. We'll see you again some day. - Wayne Grevey
---
Winter waited for Wirta
Winter in the Pacific Northwest was lacking this year, resorts closed early they only had upper mountain terrain open and events were cancelled due to low snow conditions. It was around this time last year when Josh discovered he was going to miss the upcoming season. Life threw him a curve ball and he needed to go to battle.
---
---
Josh Wirta a local Freeride skier out of Greenwater, WA knew winter would be back and he would be ready. Josh found out on April 15 th 2014 that he had bone cancer, called Ewing Sarcoma growing on one of his ribs. He started to have pain and trouble breathing after lifting some windows at work. Josh went to the hospital to investigate the pain and discovered he had a cracked rib. He had competed and won the Stevens Pass Flannel Cup a week and half earlier so he just figured he injured it one way or another. After further investigation they discovered the tumor.
Josh is a strong athletic individual who grew up skiing with his dad Mark. Mark is an avid skier in the Greenwater community. Josh learned how to ski when he was only 2 years old. When you watch him ski you can see how natural he is in ski boots, how comfortable he is skiing huge lines, or throwing down doubles in the park. Skiing for Josh is second nature.
---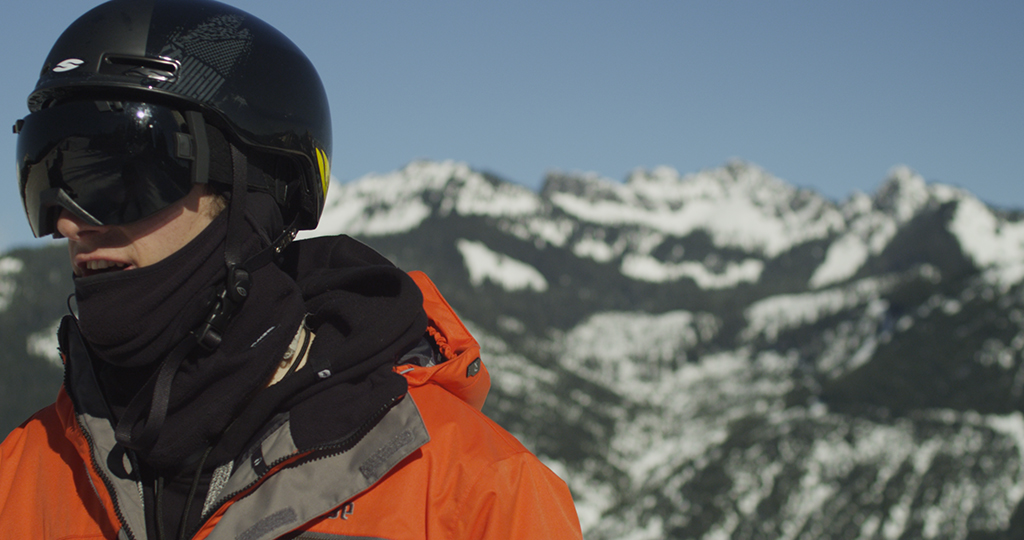 ---
Receiving the news about the tumor on his rib could have been a devastating blow to anyone, but not Josh. Josh is a fighter, as a competitor he knew that like any other challenge this would be a battle but he could do it. With the support of his family, his girlfriend, and the ski community at his back we all trusted he would be healthy and skiing in no time. He made this very apparent when mid-way through his treatment he made a special visit to an event NWFreeride holds on Chinook Pass called The Booter Jam. NWFreeride builds kickers up on Chinook pass a few weeks after the pass opens for the summer. We usually have a BBQ, give away prizes and generally chill out in the sun and slush of spring conditions. This year our fundraising was for Josh to help with his medical bills, Josh made a special visit temporarily escaping from Seattle Children's Hospital. He was in good spirits and even threw a back flip or two just to prove Cancer has nothing on him.
---
---
Josh is a true inspiration to our community and we are so glad he has finished his treatment. He is on the road to rebuilding his strength and enjoying the activities he lives for. Less than a year after he was diagnosed he has gotten a few ski days in. We are excited what his talents have in store for him, we look forward to his coaching and guidance for the younger competitors.
---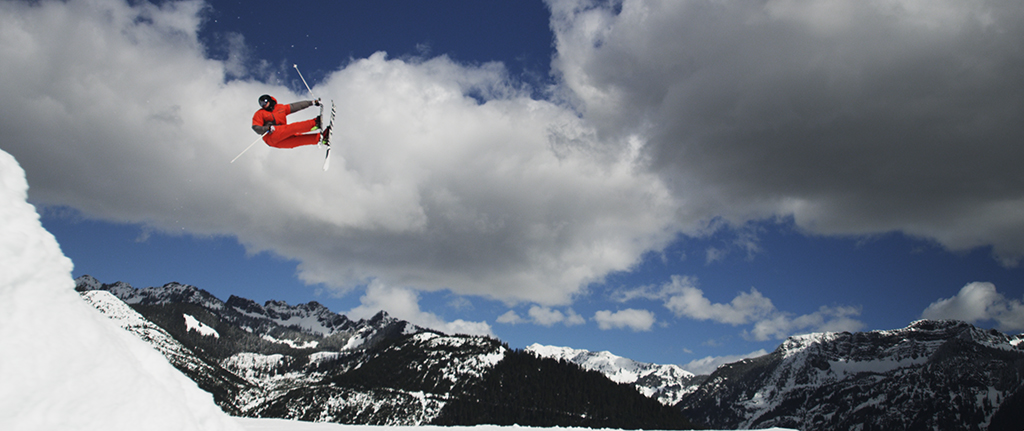 I asked a few friends, fellow riders, and team mates to share some kind words for Josh. Here is what they had to say.
Did Josh really have a choice of becoming an uber skier? If his dad Mark had anything to say about it the answer is "No!" I've known Josh since he was very young and I still remember the look in his eyes when I saw him on the hill. That look told me he was on his way of following in his dad's boot steps. Little did I know he would turn out to be one of the most talented skiers to come out of the Northwest. I really don't know how I got him to coach for me, but he did. Watching Josh coach and ski with all our riders is inspiring. So many young men Josh's age are so consumed with their own lives, but Josh is an exception and has given back so much to a sport he loves. Josh, I thank you for being so generous with your time and being so commited to NWF. Josh, I truly appreciate getting to know you better and better and love seeing you rip!
Josh Wirta, a true inspiration.
Wayne Grevey – NWFreeride Program Director
---
Josh,
It's been awesome to have you as a friend on the hill the past few years. As a kid, watching you crush big mountain was a huge influence and inspiration. You're style with skiing is effortless whether its ripping moguls or spinning your way through the park. Most importantly though, your love of the sport is infectious. That stoke wore off on me and many other kids in the NWF program and we thank you for sharing some of that passion with us! Can't wait for us to take some laps again bud.
Meaghann Gaffney – Seattle, WA
---
Josh,
I've always looked up to you as a skier and a coach, and you have played a huge inspirational role for me and many others in NWF. Seeing our own coach, who we view as invincible, faced with such an alarming situation and still defeating it, proved to us your strength and determination. I try to model my attitude towards skiing after you because you're all about having fun and going all out, but never taking yourself too seriously. Having you as a coach at comps and just skiing around with you is always fun because you bring a different level of creativity and energy to the group, and you're really good at calming nerves down in the start gate. I remember a couple years ago at the Whistler comp you were standing at the top of the venue with me before my run and you helped me with my nervousness and got me pumped up to ski my run. It's awesome to have you as a coach because I know you're an amazing skier and I can trust you with making coaching decisions. I look forward to getting to ski with you again next season!
Zach Moseley – Seattle, WA
---
Thinking back to the months spent shooting with Josh for his Co-Lab segment I remember being blown away with how much effort he put toward every day we were out. If I asked him to hike a line 6 times to get the shot correct he would throw a little trash talk to keep the energy of group lively but he always stepped up to the request, like a true professional. Even on the days that we tried to salvage garbage conditions he always skied to the best of his abilities with that little smirk on his face any time he was getting turns. I never asked him where the energy comes from, I just knew that he truly loves being out there. Someone with his level of natural talent and love for skiing should not have to deal with the inability to ski, let alone going through the stress and physical strain of his treatment. I bet that would crush most people. Josh's success in fighting through his situation and coming out victorious is another reminder of how amazing a person he is.

Brian Gavin - Seattle Wa
---
My coach Josh is honestly one of the most incredible people I've ever met. Skiing with him, his love for the sport is obvious from his contagiously positive attitude. He is always willing to ski with and help kids who are way below his own technical abilities. He has helped my skiing and my confidence, and I'm so thankful to know him as a friend and a coach. Some of my favorite memories with Josh have been on inspection runs before competitions. I get incredibly nervous, but Josh always knows how to put me in a much better mood. There have been times where he has coached my entire inspection run in a goofy Mario-esque Italian accent, and honestly, Mario makes a pretty legendary coach. I am so proud of Josh, and look forward to skiing with him again soon!

--
H
A
D
L
E
Y
:~)
Hadley Michaels – Seattle, WA
---
Wirta and I grew very close starting in our younger years and developed a special bond as brothers that is stronger than ever today. We have each other's back at every moment on and off the hill.

One of many memories I have with him....
Out for a weekend of skiing and we are approaching what I thought was a steep section on our run. I turn my board straight halfway down in full tuck haulin ass (I thought), and then I see out of the corner of my eye JOSH right next to me riding switch w/o any effort! Blows by me actually! Dude is fearless!@ the bottom I think I said something like ,are you stupid or just that good!?!?

One of my first times snowboarding was with Josh. We drove up chinook pass and built a booter on a blue bird day, snow was prime . As usual Josh was spinning and flipping in every direction known to man! I was ready to give it a shot now...Josh encouraging me to go for it. I turned my board toward the booter and sent it!!! STRAIGHT TO MY ASS!!! Sat at the bottom laughing but ready to do it all over again
( I have a picture of my facial expression as I flew through the air, I don't think you've seen )

Words that describe Josh:
Passionate
Fierce
Family
Courageous
Boss

Marshall Nichols
---
Josh, You are an amazing, awe inspiring, jaw dropping, skier, coach and friend. If anyone was going to KICK CANCERS ASS, we knew that it would be you. If a Honey Badger and Chuck Norris had a baby, that baby would be Josh Wirta. THAT is how awesome a human you are.
-Marija, Jim, Chandler and Ian Henderson
Cancer has touched many of our lives. I've personally lost my grandmother and my aunt to cancer, my father and two of my close friends have also battled cancer. Cancer does not just affect older people, cancer is a disease that can happen to anyone at any age. To all who have been impacted by cancer our thoughts go out to you. Josh congratulations and stay healthy, ski another day!
Images provide by Brian Gavin
Words by Brian Nagle
READ THE STORY
Some adventures are a long time coming. Big mountain riders Jeremy Jones and Griffin Post have been adventuring deep into the mountains of Alaska for most of their careers, but in recent years have turned to embracing a foot-powered approach to exploring these peaks. While it might be much easier to reach these legendary ski and snowboard objectives with a helicopter, both riders have learned to appreciate slowing down the process and doing it the hard way. A few years ago, after an
READ THE STORY
spreading the SLAG. | Shannon Corsi photo. Ski Like a Girl founder Kimmie Geer arrived in Bozeman, MT with only a raincoat to survive the winter, not knowing the first thing about skiing. As a graphic design major at Montana State University, she secured a job at a store in downtown Bozeman called Heyday in 2011. After a few seasons of learning to ski, and discovering her passion for social media marketing she began printing private label items for the store. 'Ski Like a Girl' ended up
READ THE STORY
If you need the perfect thing to start your winter off right, look no further than the TGR Magic Hour tour! We're stopping all around North America and beyond this Fall to show our latest ski film, so we thought we'd make a little "Where to Go and What to Do" guide for you in our top 5 favorite spots we'll be showing Magic Hour! When? Saturday, September 17th, World Premiere Where? Jackson Hole, WY Where to find some ski + snowboard gear? If you're in town before the premiere at the