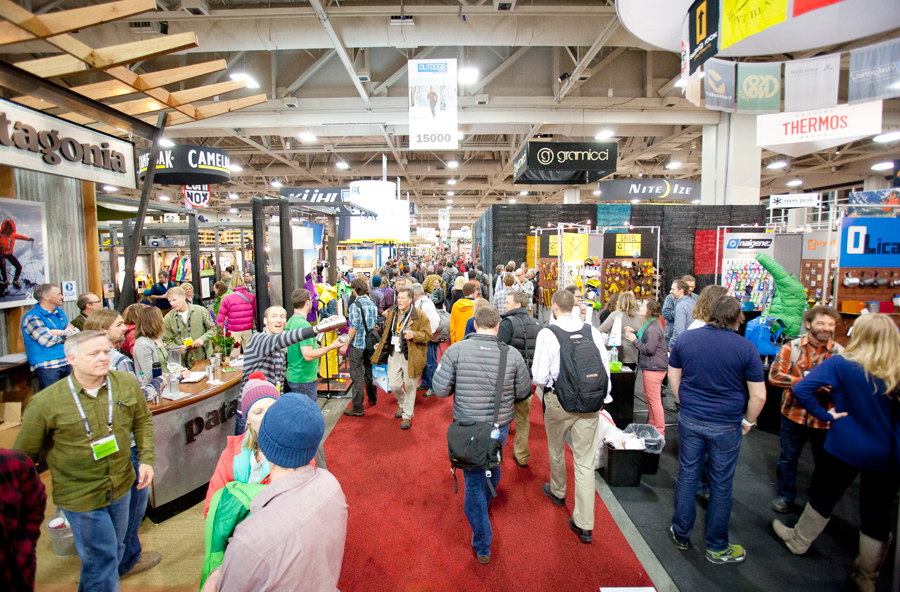 Photo Credit: Daily Utah Chronicle
Every year over 25,000 people and 1,300 vendors descend on Salt Lake City for the Outdoor Retailers Conference. Brands are eager to show off their new products and innovations. TGR sent a couple of spies down to the conference this year. We asked them to document the weird, the odd, the WTF products. Here is the what they found.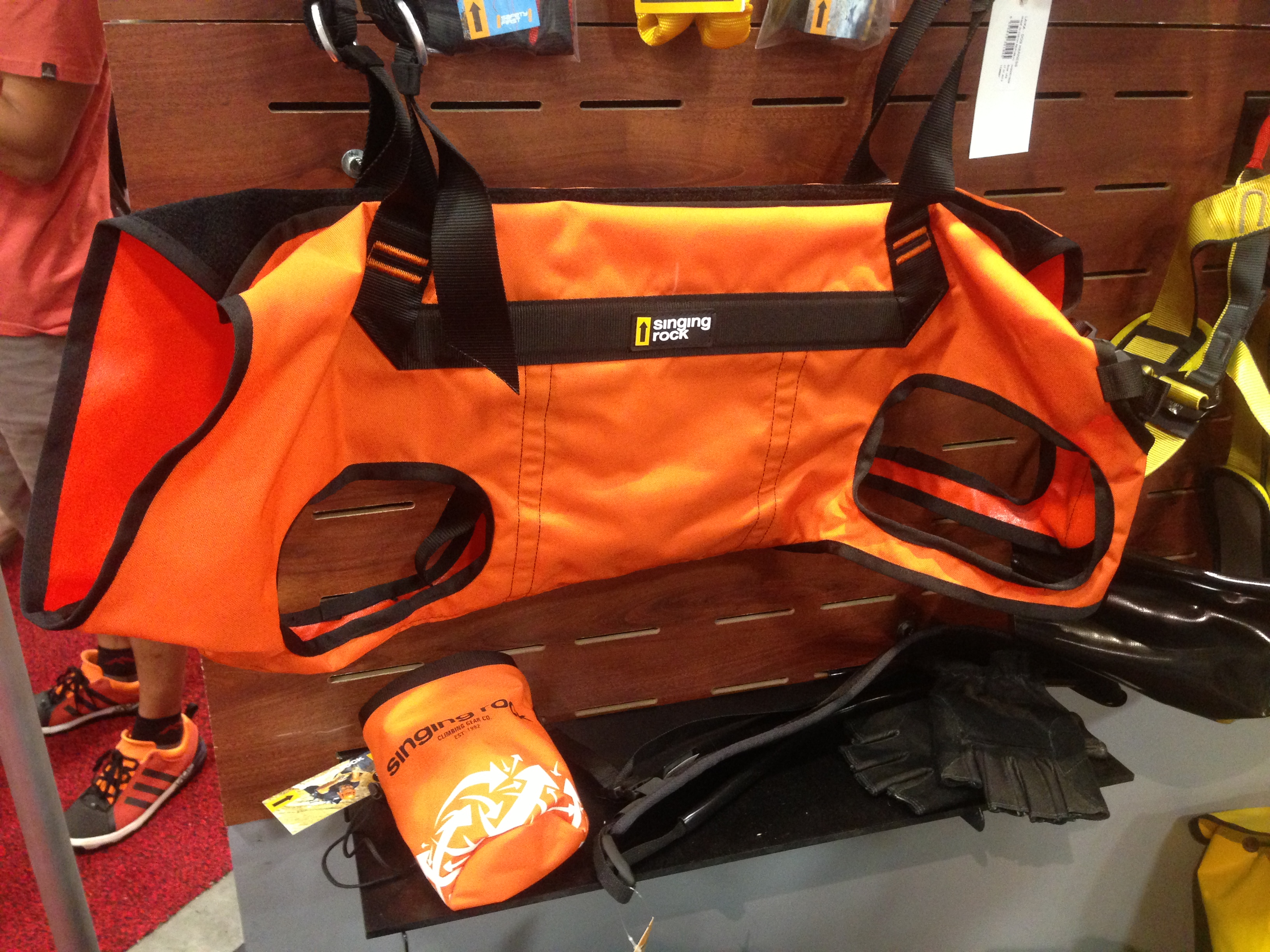 This is a harness designed for your dog so they can come climbing with you. So, if you have ever wanted to hoist Fido up El Cap then this is the perfect accessory to compliment your trad rack. If you are normal like the rest of us you'll toss him a bone and dump him at a buddy's house for the weekend.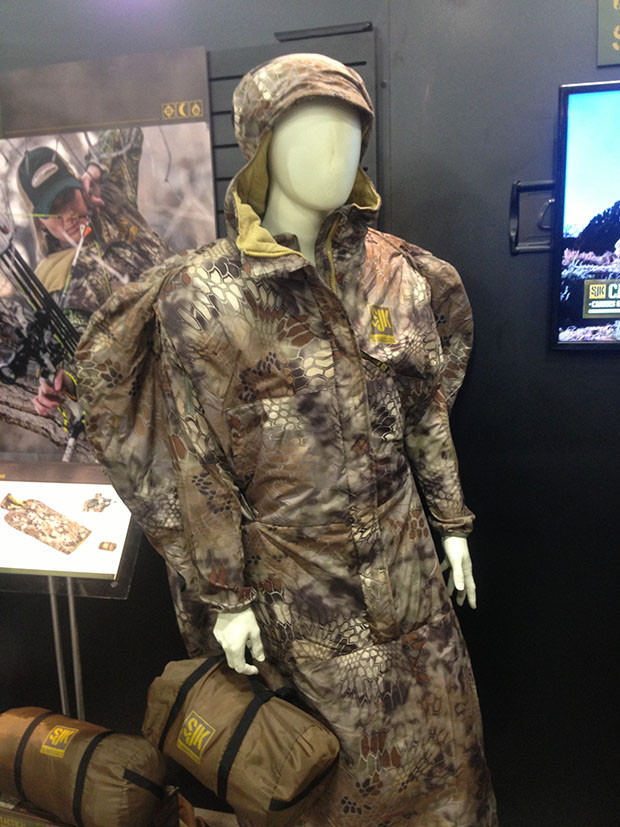 Not really sure what this is but I assume it is some sort of hunting wingsuit. When four wheelers and lifted trucks aren't enough to get to that secluded hunting spot I guess you could give this a whirl. If you consider yourself the bastard child of Jeb Corliss and Daniel Boone then put this on your holiday wish list.
Ahhhh the great outdoors! After spending most of the year in the hustle and bustle of civilized life it is good to get away. Just don't forgot your Iphone, Macbook Air, action cam, tablet, and satellite dish. What do all those camping "essentials" need? A little power! That is why this solar panel bag is the perfect hiking backpack. The downside, you might get confused for Buzz Lightyear or an extra from "2001: A Space Odyssey".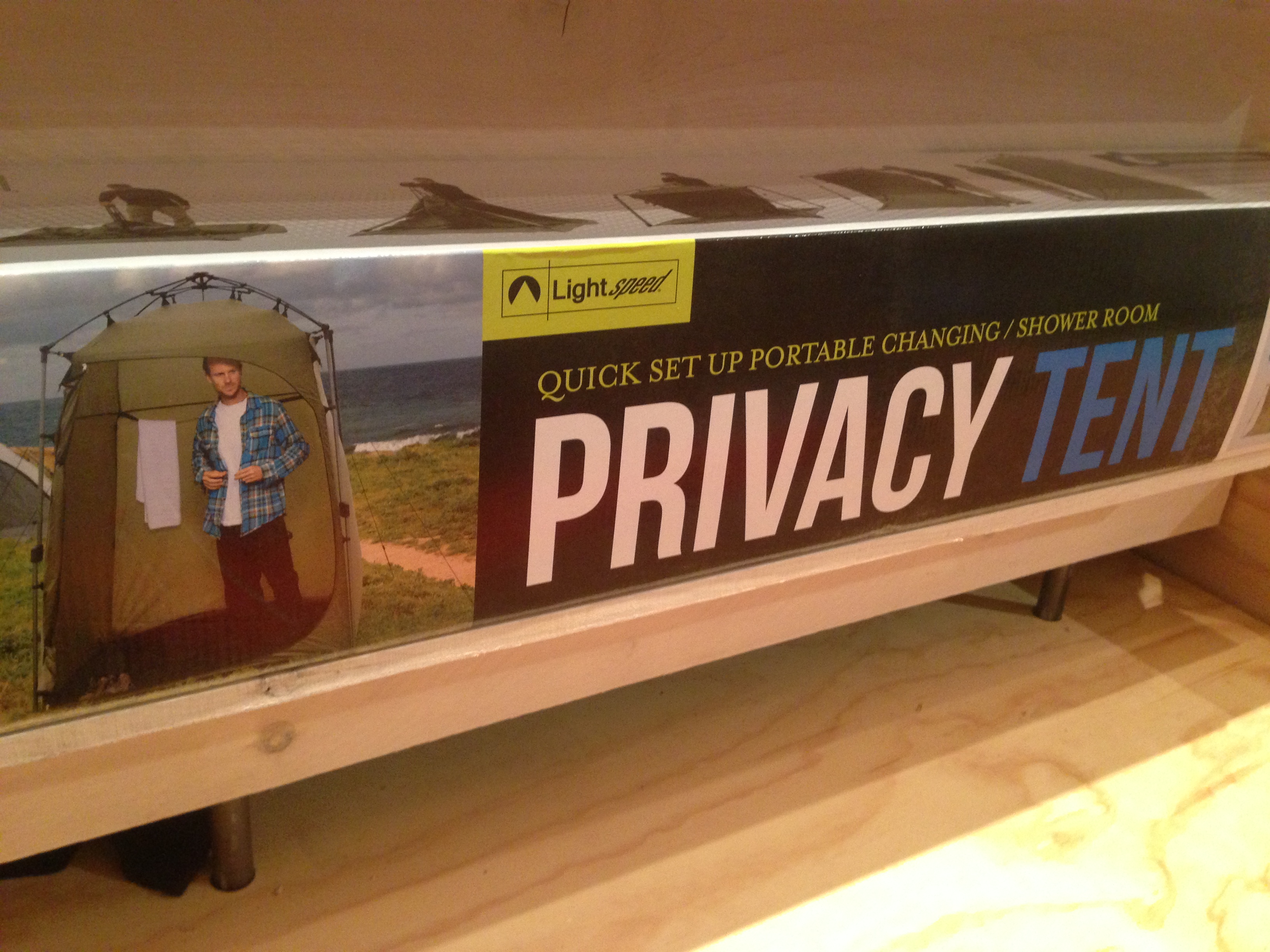 Do you know what is seriously lacking in the great outdoors? A little privacy! Ever worry about a bear or the passing bird catching a glimpse of your Johnson or hoo ha? Then you need this privacy tent. Also, just throwing it out there, but the guy on the packaging looks like he is undressing me with his eyes.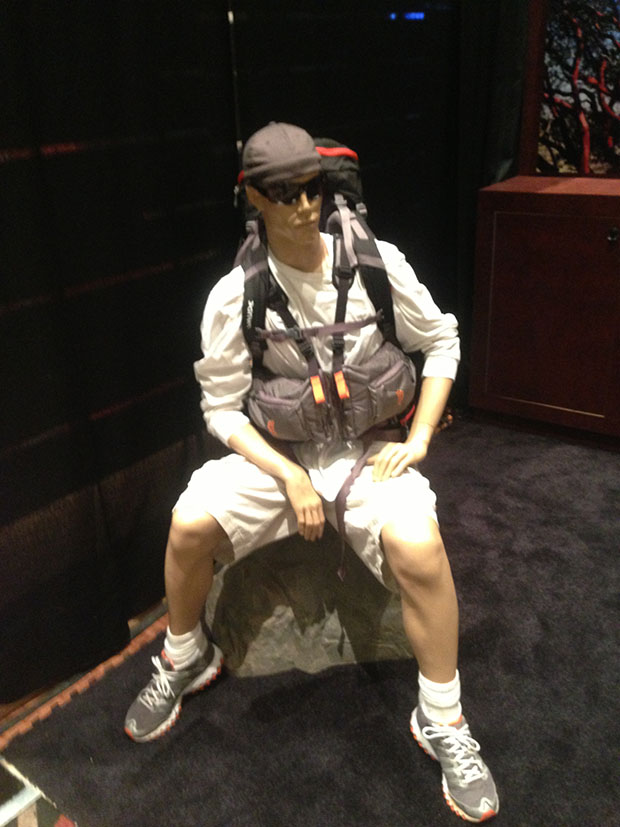 You mad bro???? If you want to hit up this guy you can find him out on the trail eating power gel. Check him on Tinder or on AIM @CHADBROCHILL19.
I sure hope that they can make camping fun. I guess all these years of campfire songs, smores, and starlight skies have been in vain. In my own personal experience it's impossible to get laid looking like you have chicken pox. I mean, talk about nature cockblocking you. The serious question is how the hell do you take a shit in this thing?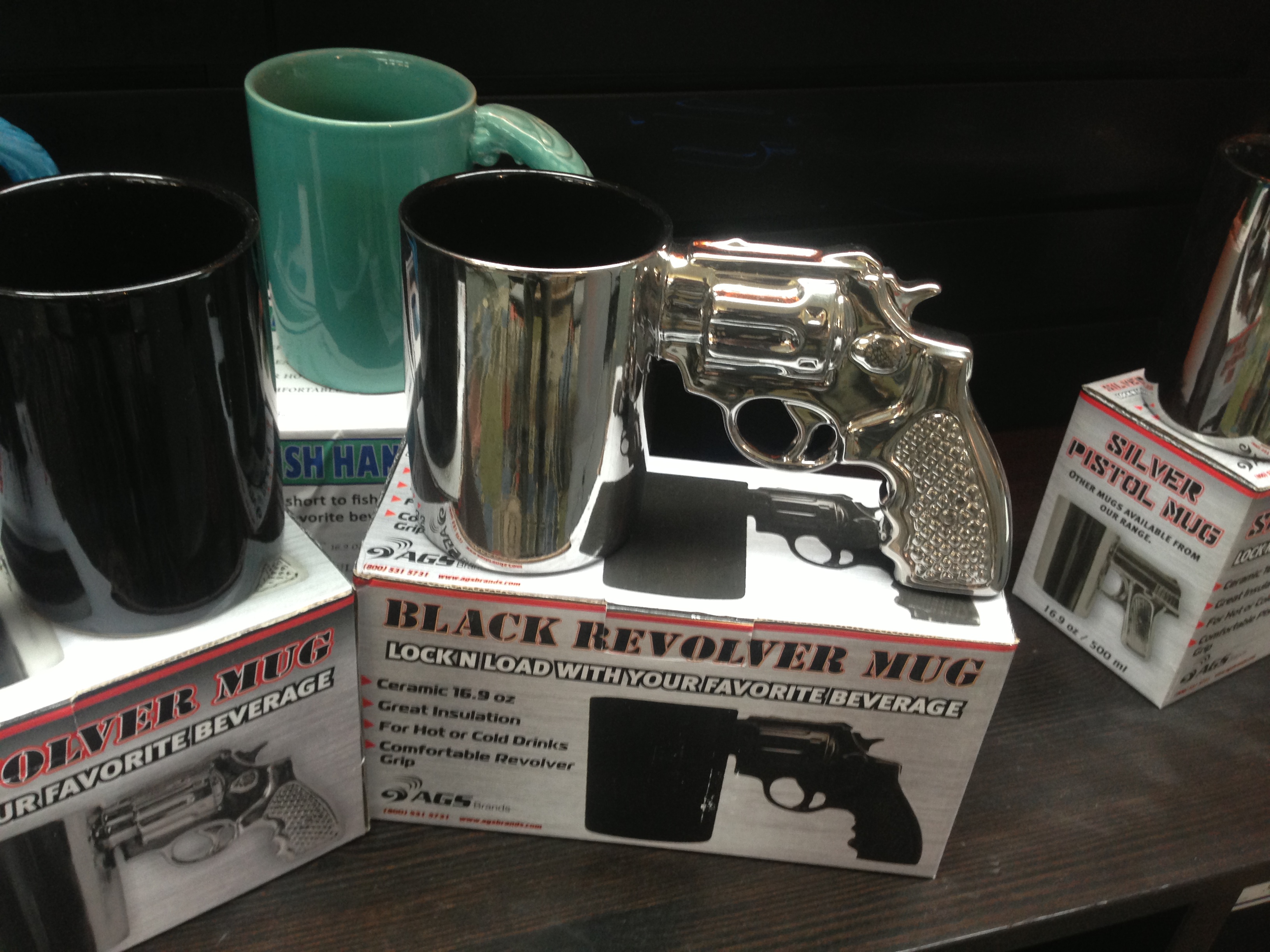 America. . . F#$& YEAH!!! Taking my shots out of a MOTHERF$ING GUN YEAH!!! NRA membership not included.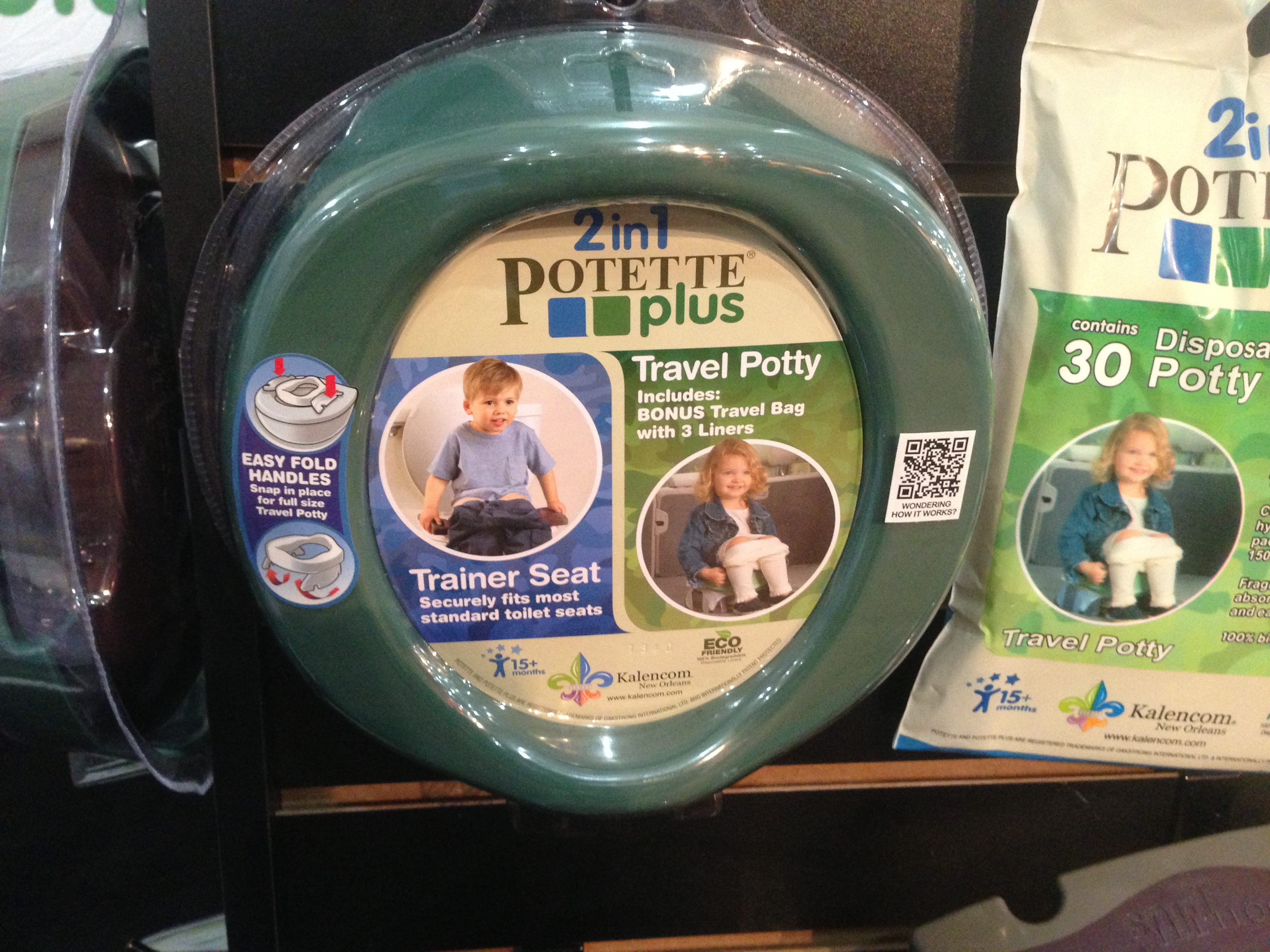 This packaging is really creepy. . . no comment.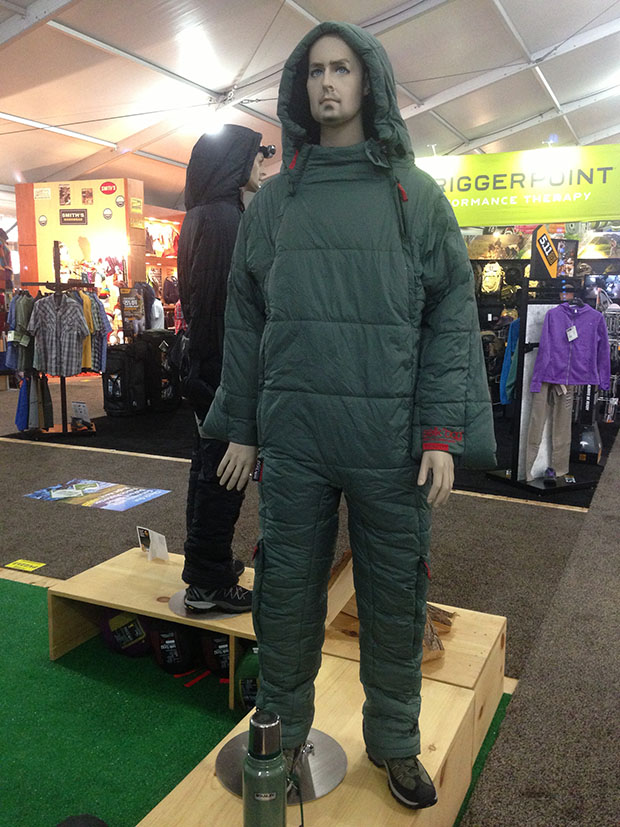 Attention Newschoolers! Saga's new skiwear line for winter 2015 is here. The next big style fade is upon us! Scrap those thuggies and tall tees and pick yourself up a camo-green puffy one-sie. I like to call it a tela-thuggy.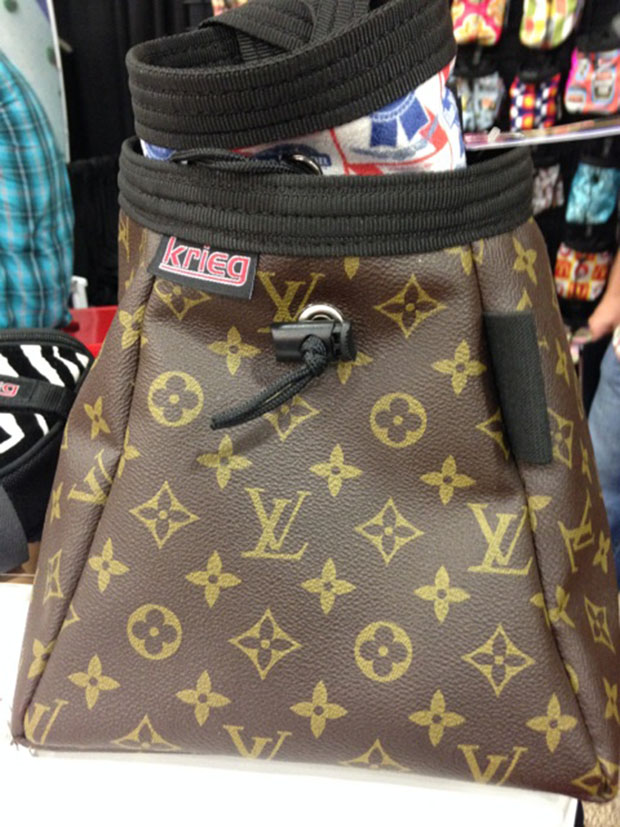 Are your two passions in life bouldering and Meryl Streep's performance in "The Devil Wears Prada"? Well we have the perfect product for you! Check out this Louis Vuitton chalk bag. Anne Hathaway to carry your crash pad not included.
From The Column: The Goods
READ THE STORY
In the words of none other than Tanner Hall, this one is too good not to post. Adaptive skier Jay Rawe just blew out collective minds stomping a crazy-clean cork 7 in the Boreal, California park. Check out his Instagram for a second angle of the hit! In his words:
READ THE STORY
Earlier this month, Santiago Vega completed the first-known disabled ski descent of the Grand Teton with IFMGA guide Mark Smiley via the Ford-Stettner Couloir, one of the 50 Classic Ski Descents on North America. Vega was born with Fibular Hemimelia on his right leg and Poly-syndactyly on right hand. At 5 months old, Santi and his family relocated from Santiago Chile to Salt Lake City for medical treatment at Shiners Hospital. In Utah, Vega started ski racing at age 14 and competed in the
READ THE STORY
McRae Williams speaks about his career motivation, his latest project , and his thoughts on the whole Covid-19 thing. If you haven't watched the edit, give it (and much more) a gander on TGRtv today. This has always been the plan. Compete so I can make a name for myself and build my personal brand. Get a few sponsors that will hopefully support me through my transition to filming full-time, something I can do for years to come and keep my career and passion alive. Competing was like a solid