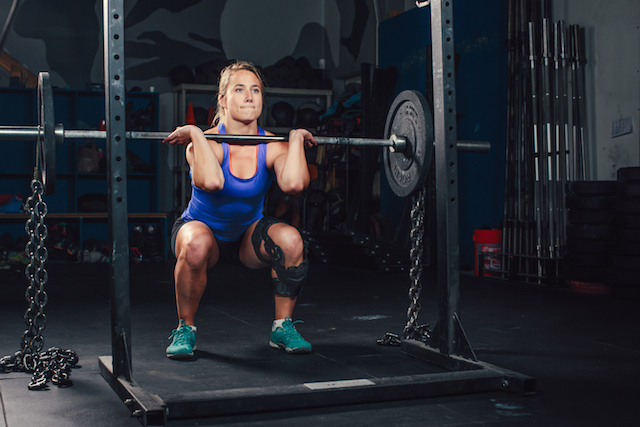 Kaki Orr post surgery training at the Mountain Athlete gym in Jackson Hole. Andy Bardon photo.
You're coming confidently into an air. You've launched it before, so you straightline into it and air it out. put your legs out for the landing, and smack into some unexpected crud. You're tossed into the back seat, tumble, and then hear the "Pop!" of your ACL ripping apart in one swift tear.
For skiers and snowboarders, it is almost a matter of when, not if, you will tear up your knee in your career on snow. Given how common the injury is, it's absolutely critical you understand how to recover from an ACL injury properly so you can get back on the snow with none of the lingering issues than can affect wrecked knees for a lifetime.
Kaki Orr, one of The North Face's freeride skiers and an pro-am ACL healer (she's working on her second recovery in just two years) weighed in on how best to deal with your blown knee–from which kind of surgery to get to what rehab is most effective, to why you should get a fanny pack for carrying your keys while you're hobbling around on crutches.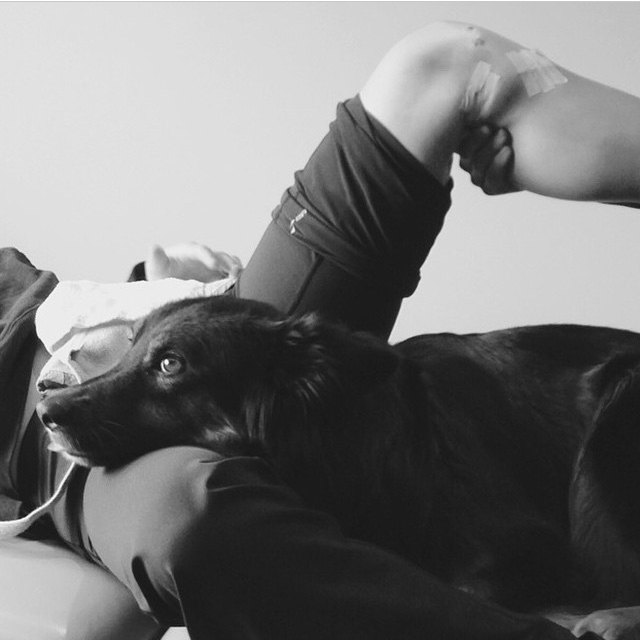 Kaki rehabs at PeakPT with Stash the dog. Photo courtesy of PeakPT.
Depending on the severity of the tear, your level of strength prior to injury, and your level of activity post recovery, you may or may not be able to avoid surgery… but don't get your hopes up. For some patients, basic activity–walking, sitting, biking, light exercise–can be accomplished without reconstructive surgery, but instead with knee braces and appropriate physical rehab. If you're interested in skiing just on groomers, biking just on sidewalks, or surfing just on foamies, this could be a pain ridden option for you. But considering the more aggressive propensities of most of you in the audience, I would not recommend skipping out on surgery.
The Different Types of ACL Procedures
If you are interested in charging pillows, or sending singletrack, you should sack up and sit it out for the operation. When it comes to going down under the knife, you have two basic options:
Autografting is a procedure that uses your own hamstring, patella, or quadricep tissue to reconstruct your ACL. Patella or hamstring tissue are the best and most popular choices, providing stable support and generally improved recovery times. There are pros and cons to each, but hamstring grafts should be limited to one knee and will weaken your hamstring, while patella grafts may produce pain in the front of the knee cap.
Allografting uses ligaments from a cadaver, and is generally only suggested for patients over 35 if an autograft is not an option. Since it is foreign tissue, you run the risk of your body rejecting the graft, leading to a greater chance of infection.
Outlier: stem cell or PRP treatment are increasingly popular alternative treatments to surgery. They're experimental, but boast rapid recovery times and few downsides beyond the fact that, currently, neither stem cell nor PRP treatment is likely not going to be covered by your insurance. In stem cell treatment, bone marrow aspirate is extracted with a large needle, passed through a centrifuge, and then the stem cell rich-layer is injected back into the knee to promote repair of the ACL tear.
PRP treatment is slightly different, in that instead of pulling bone marrow, the procedure takes out a patient's blood, places it into a centrifuge, and returns platelets into the body around the point of injury, accelerating the body's natural healing processes and attracting stem cells to the injury site.
Proponents say these minimally-invasive procedures cut the recovery time for ACL patients by 30-60%, since they negate the need for surgery, and thus the atrophy and recovery time that surgery requires. This procedure is even being used to treat torn rotator cuffs, knee arthritis, and pinched back nerves.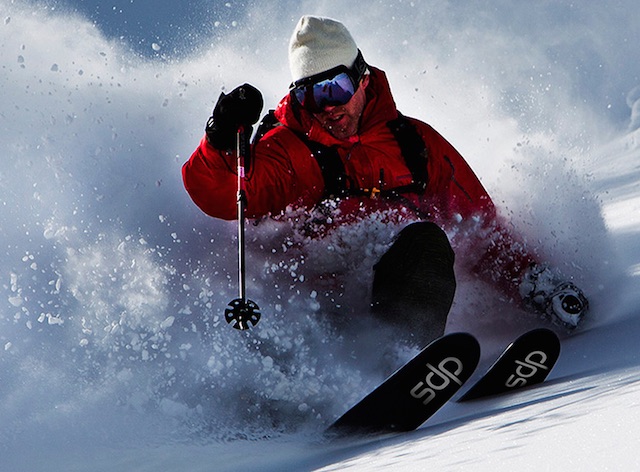 DPS Skis' co-founder Stephan Drake underwent stem cell therapy instead of surgery and had successful results. DPS Skis photo.
Unfortunately, you'll probably be paying out of pocket for procedures like this, but DPS Skis founder Stephen Drake, who's undergone the procedure before, attests to its success, and members of the TGR Forums have had stem cell therapy done to knees that had undergone surgery before and experienced huge reductions in pain.
We expect this procedure will be a growing trend in the future, as at a cost of roughly $4,000 and taking only half a day to undergo, even the lack of insurance coverage could be worth the faster recovery time. Dr. Chris Centeno of Boulder's Centeno-Schultz Clinic, who gave Drake his Regenexx stem cell treatment, thinks that 70-80% of ACL surgeries could be swapped out for these minimally-invasive procedures.
Dealing with Insurance
Make sure that you straighten out how to pay for your surgery before you actually go through with the procedure. If you are covered by insurance, you will need to make sure that everyone involved with the procedure–anesthesiologist, nurses, surgeon, physical therapist–is preauthorized to preform the surgery, so call your provider and sort it out. Most ACL surgeries costs roughly $15,000.
If you don't have insurance, you can enroll in Obamacare with a preexisting ACL injury. Since you can only sign up during enrollment periods, you might have to wait for the next one, which might push back your recovery time, but this would be a significantly cheaper option than paying out of pocket.
Kaki's Picks for Rehab Gear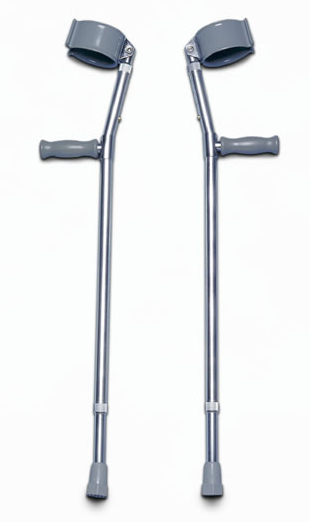 Forearm crutches. Forearm crutches, as apposed to under-arm crutches, are less uncomfortable and easier to maneuver. Make sure you duct tape a water bottle cage (like the one on your bike) to each crutch so that you're always in arms reach of hydration… or beer.
Fanny packs. Backpacks are not easily accessed with crutches, but fanny packs are! For girls especially, you will need a place to keep your wallet, phone, keys, etc. in arms reach. I recommend this one in particular because it has built-in speakers.
Patient friends and/or a tolerant significant other. You will be mostly immobile for at least three weeks. If you tear your right ACL and you drive a stick, you won't be able to drive. Having willing friends is key to helping you get around to doctors appointments and PT, but also to keeping you entertained on your long hours on the couch.
Basic Guidelines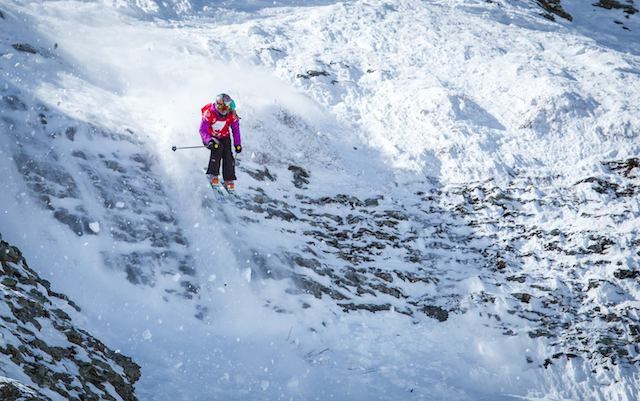 Just a year over ACL surgery. Photo courtesy of Subaru Freeride Series.
Listen to your doctor. You're four months out of surgery and your knee is feeling great, your doctor said six months for skiing, but so what, you're basically a pro, right? You spin a quick groomer and halfway down your knee is feeling a little wobbly. You hit a small mogul and retear your ACL.
Just because it's feeling good doesn't mean it's finished healing. If your doc tells you to take it easy for an entire year, do it. If your doc prescribes eight months of PT, get off your couch and do it.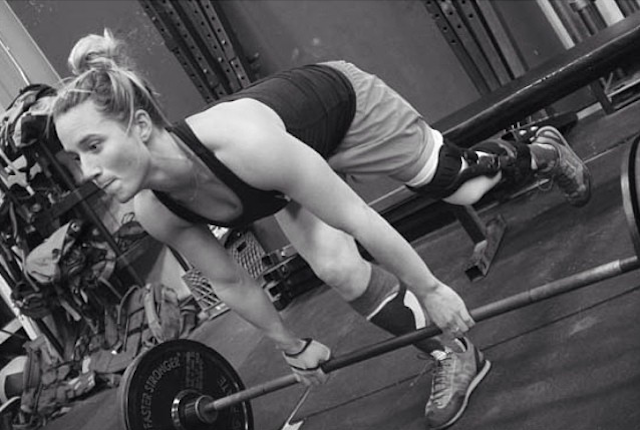 Training at Mountain Athlete a week after surgery. Photo Mountain Athlete.
Physical therapy, plain and simple. Lyndsey Vonn, the poster girl for US alpine skiing and knee injury recovery, gives credit to the grueling PT she put herself through–core, legs, butt, you name it–that got her back on skis in nearly six months, which was practically a record. The average patient takes 9 months to a year to get full medical clearance for intense activity.

Surgery is only half the battle. PT is the other, equally important and much longer half of the battle. If your PT gives you exercises for home, do your homework and get them done. Nick Martini, a former TGR athlete, can attest to how crucial it is for athletes with knee injuries to get the most out of your training by combining in-gym sessions and daily activity in the mountains. Squats, leg presses, and hamstring curls are necessary, but so is learning to stabilize your knee on impact.
RELATED: Nick Martini's pre-season workouts for injured knees
"I always go spin on a bike and do squats and leg presses, but it's huge to be doing off-the-bench type exercises. I like trail running up and down rocks, doing box jumps, carrying big rocks and boulders up hills–that kind of functional exercise, Martini said in his training article last fall. "Skiing isn't like being on a leg press machine–it's completely out of control." Trail running, mountain biking, jumping and impact-heavy activity will simulate your activity on the hill and better prepare you for landing big drops and absorbing bumps.
Lots of folks make the mistake of hammering the road bike following a torn ACL, and getting super strong, but return to snow and find themselves with weak knees because they didn't include impact training in their PT. And don't forget, the harder you train in PT, the quicker you can return to your sport.
Strength training. There is a reason that Olympic athletes recover so quickly from injuries: the stronger your body is, the quicker it can overcome injuries. Your body needs to learn to perform with its new ACL, and more importantly, the rest of your body will need to balance out walking one legged and on crutches. To avoid losing strength and postponing your recovery time, keep training the rest of your body in addition to your PT.
R.I.C.E.: Rest, Ice, Compression, Elevation . RICE'ing it after workouts or PT will maximize the benefit of the work you put in during training. Minimizing swelling and reducing inflammation are key to proper healing and should be continued after rigorous activity even once your knee has fully recovered.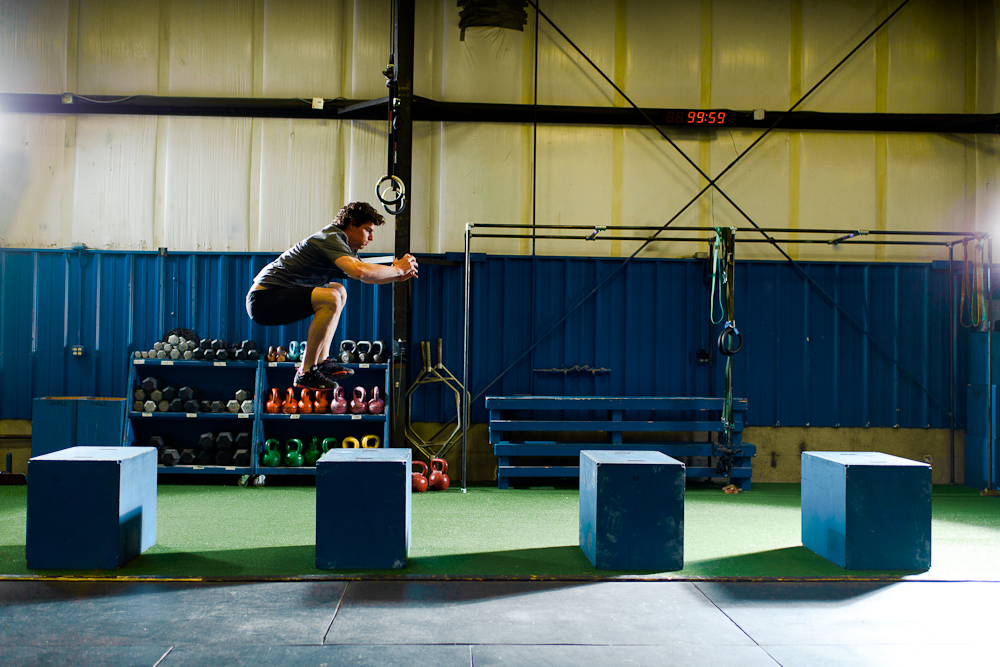 Nick Martini advocates for including impact training in your recovery training to get the knee used to the unpredictable slams of skiing again. The North Face photo.
Acupuncture and cupping. Acupuncture and cupping, like surgery, require a trained and skilled professional to garner the best results. If you ask the best athletes in Jackson Hole, many of them, like Kaki, will recommend Taug Boschen to get you back to a working, pain-free knee. But be wary of just any acupuncturist; choose wisely and get second opinions.
Massage. Although massage seems like an unnecessary extravagance, your body will form scar tissue, and you will get excessive knots in the rest of your body from overcompensating for your blown knee. Invest in a foam roller or lacrosse ball to start working out your low back and IT band. If you have access to and means for a masseuse, take advantage of it.
Once You're Back on the Hill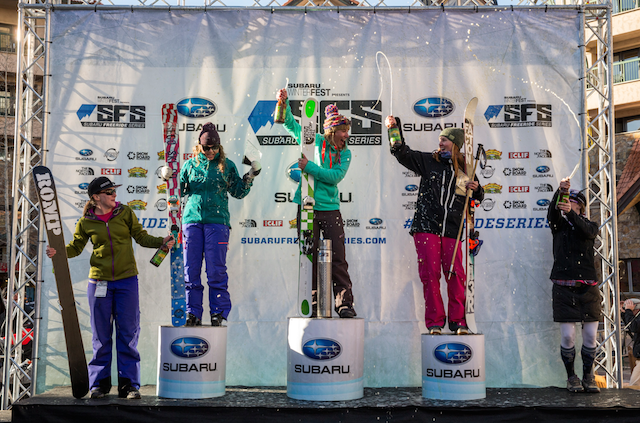 Kaki placed 2nd overall in the SFS between her two ACL surgeries. Photo courtesy of the Subaru Freeride Series.
Just because you're back out skiing doesn't mean that you can forget about taking care of your knee. Martini, who's overcome multiple knee injuries as a pro skier, has developed a routine of morning stretches before he clicks in to loosen up before skiing and twenty-minute spins on the bike with minimal resistance following the ski day to circulate blood and minimize inflammation in the knee.
Maintaining your stabilizer muscles by doing bosu ball drills or box jumps trains your freshly healed knee to handle the out of control nature of skiing. But just to stay safe, Kaki recommends wearing a brace for all rigorous activity after a blown knee.
ACL injuries aren't the end of your skiing career. According to Kaki, there is a tried and tested formula to recovery: an experienced surgeon, substantial rest, consistent PT and strength training, and good friends. To heal properly, you need to make the proper sacrifices. "Prioritize your healing, organize your responsibilities, make the most of your couch time...and be especially nice to your friends," Kaki said. Can you count beers for helping friends towards your deductible?
Additional Resources
Join the TGR Forums' ACL class of 2015
Artificial meniscus may be on the way
Nick Martini's pre-season workouts for those with knee injuries
READ THE STORY
This week in 'Women in the Mountains' we sat down with Wild Barn Coffee's Jenny Verrochi who masterminded an underground women's naked ski event. Sounds cheeky and chilly! Will Beihoffer photo. On March 20th, you could see a full moon on top of Bluebird Backcountry's West Bowl. Well, 22 full moons to be exact. It was all part of a women's event focused on one beautiful, singular goal: skiing butt naked in the backcountry. The cheeky idea came from Jenny Verrochi, who's based in Boulder,
READ THE STORY
John Collinson's upbringing was a little different than most pro skiers. He grew up in a closet in Snowbird employee housing with his older sister Angel, and didn't do many things that most kids do. However, what he did experience was unfathomable, like summiting Rainier at 4 years old, summiting Everest at 17, and so much more. On the podcast, Mike Powell and Collinson talk about how he went from the closet to his sister's shadow, to pro skier, to social media influencer known for his
READ THE STORY
Lonnie, taking that next stoked-out step. | Ikon Pass photo. Ikon Pass holder, professional snowboarder and rock climber, Lonnie Kauk grew up seeking magic lines throughout his native Yosemite Valley and surrounding mountains. From early turns as a 2-year-old with his grandfather to scoring a pass at Mammoth Mountain – and now an Ikon Pass for the 21/22 season – Lonnie continuously embraces one step of stoke after the next. The Ikon Pass crew sat down with Lonnie to discuss his journey