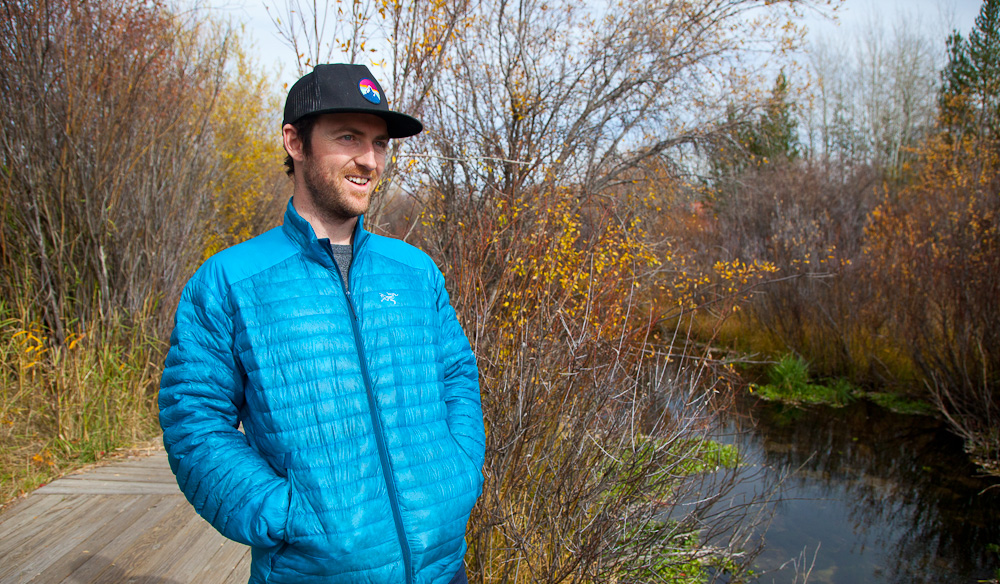 TGR's Editorial & Community Manager and Amateur American Technical Fabric Model, Ryan Dunfee, models the Cerium SL down jacket from Arc'Teryx. Photos by Leslie Hittmeier.
Ah, the fall. Nature's most glorious display of death. In many parts of our fair audience's home zip codes, the leaves bloom with color before, exhausted in their efforts, they fall to the ground and the tones seep out of them before becoming covered with snow. Aside from the fall movie premieres, one of the many thrilling harbingers of winter comes with that first excuse to pull out the mid-layer, that one piece of clothing you throw on now to keep the new chill at bay, but anticipate wearing it later as part of your full kit come opening day.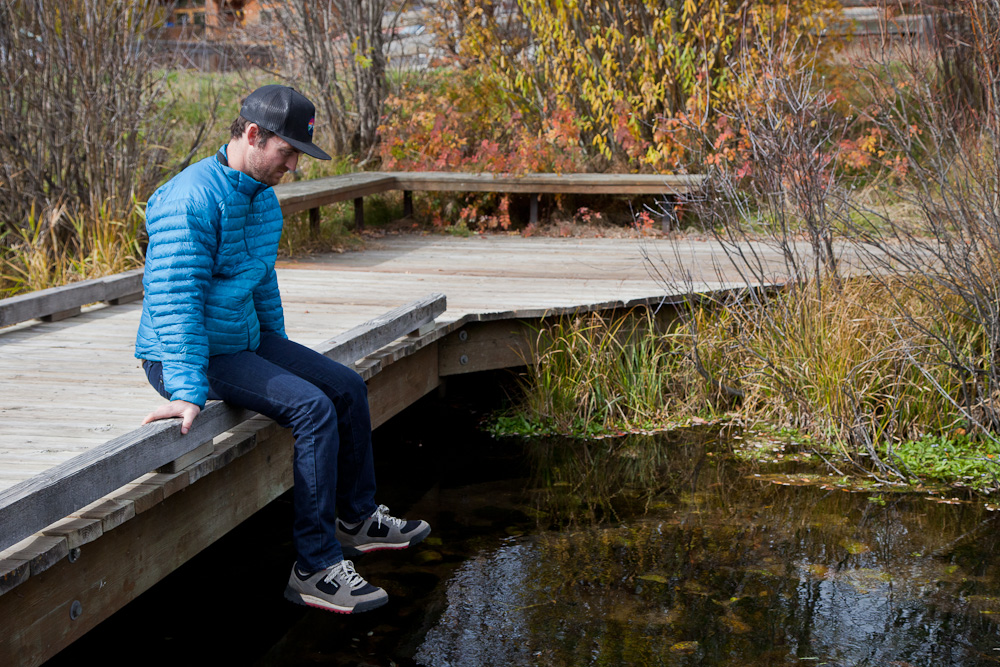 With the off season comes hours of time spent self-critically contemplating career choices, and what might have been. Through it all, the Cerium SL kept us warm.
As part of our gear review series we're launching today with our good friends at evo, Teton Tested, we'll be reviewing a few of such pieces, and are getting things going with the Arc'Teryx Cerium SL (Super Light) down jacket–a thin yet exceedingly warm piece of design from the Vancouver-based company that, at only 185 grams, weighs about as much as a tee shirt, and when packed into its own stuff stack, takes about as much room up in your pack as a 6-inch Subway sandwich. You can shop a host of Arc'Teryx gear over at evo, right now.
With a trim, athletic cut, it's aimed pretty squarely at taking up the space between your shell and baselayer, especially for the perma-cold folks who're still addicted to getting barreled in the snow for a good half of the year.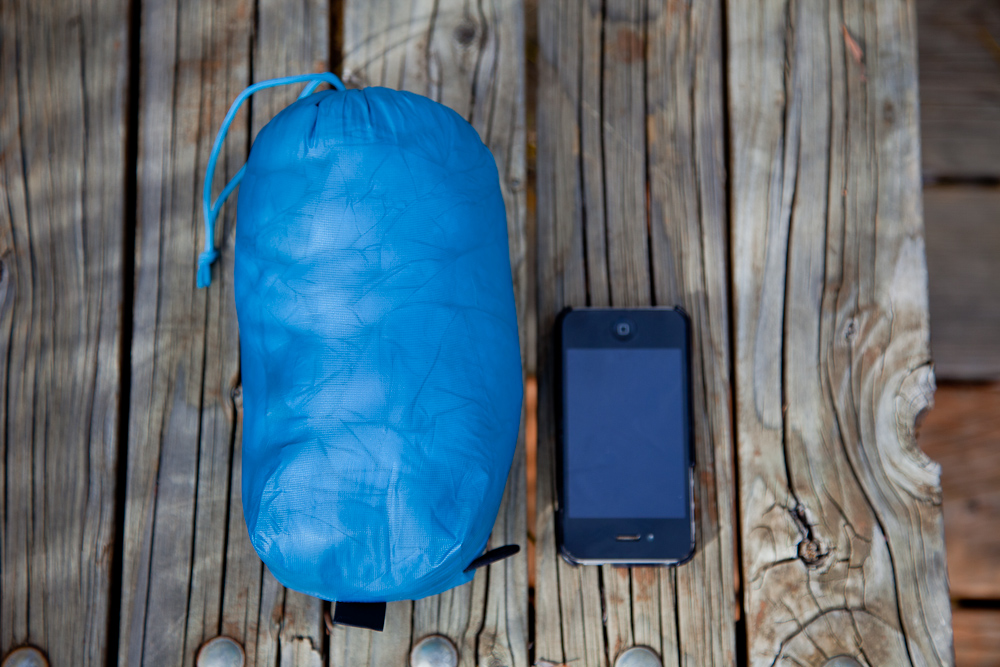 At 185 grams, the Cerium SL is only slightly heavier than an iPhone 5, and packs down to the size of a small Subway sandwich.
New for this year, the Cerium SL is the lightest down jacket in the company's lineup, and while $319 seems like a classically high Arc'Teryx price, you could go about a $100 higher, or a $100 cheaper, on a solid down jacket–putting the Cerium SL in the middle of the pack, although certainly more than most are used to paying for down. The Cerium SL gets most of its warmth from its 850-fill goose down, with synthetic insulation in the neck and shoulders, as well as around the core, to keep the sweat build-up down.
Cerium SL: The Advantages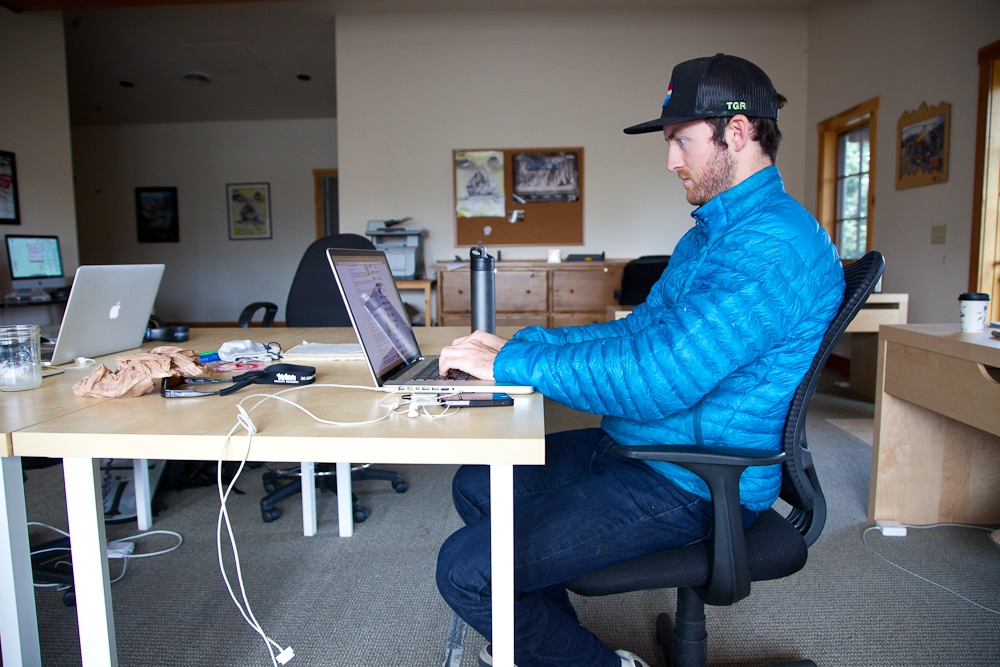 As long as you're dry, the Cerium SL does an amazing job keeping you warm and comfy, whether it's -15 at the ski hill parking lot or 50 degrees while you're reading hours of useless emails.
The Cerium SL got about 9 months of use, from venues as unremarkable as frozen commutes to the office and dawn patrol dog walks at -15, to resort days and ski tours in the Tetons and cold camping nights come summer and fall. The overwhelming strength of this jacket in all these situations was the absurd warmth:weight ratio. Unless it was howling wind outside at -20, you never needed more than a tee shirt underneath the Cerium SL to feel completely toasted, and the dexterity of the fit made it feel like you had nothing on you at all.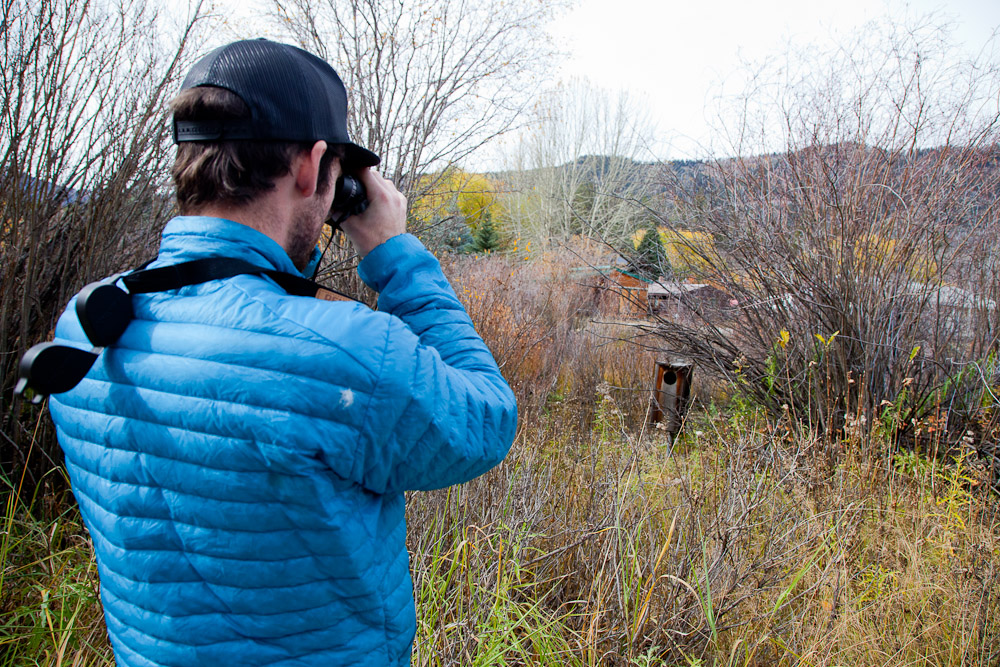 Great while using binoculars to go birdwatching!
I'm a sweaty guy that heats up quick, so usually down is a bit impractical for me to wear doing anything really physical, and as such, this jacket was a bit too heat-inducing for me to use ski touring or riding the chair at Jackson Hole Mountain Resort or Grand Targhee, even while mostly unzipped. Those who don't secrete much from their pores when their heart rate goes up, or who are permanently frozen, will love this aspect of the Cerium SL, but it was overkill for me on all but the most severe days.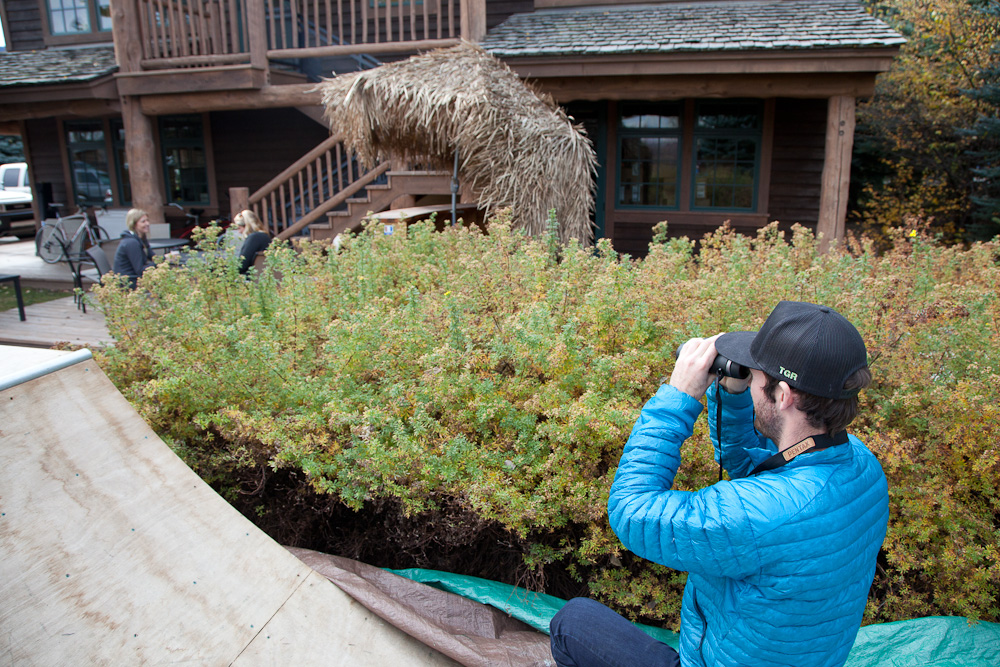 Great while using binoculars to be a total creep!
Where I ended up getting the most use out of this jacket was when I was more stationary, be it commuting to work, walking to lunch, warming up in the bar after a non-stop day on the hill, or out camping in the alpine. With its weight and packability, it's also an ideal tool for your backcountry kit for those moments when you need to layer up while waiting at the top of a skintrack, or for keeping an injured member of your party warm while you're assessing their state and making plans for an exit. It's only a few minutes after putting the Cerium SL on until you feel a wood stove-level surge of dry heat wrap your torso.

Cerium SL: The Drawbacks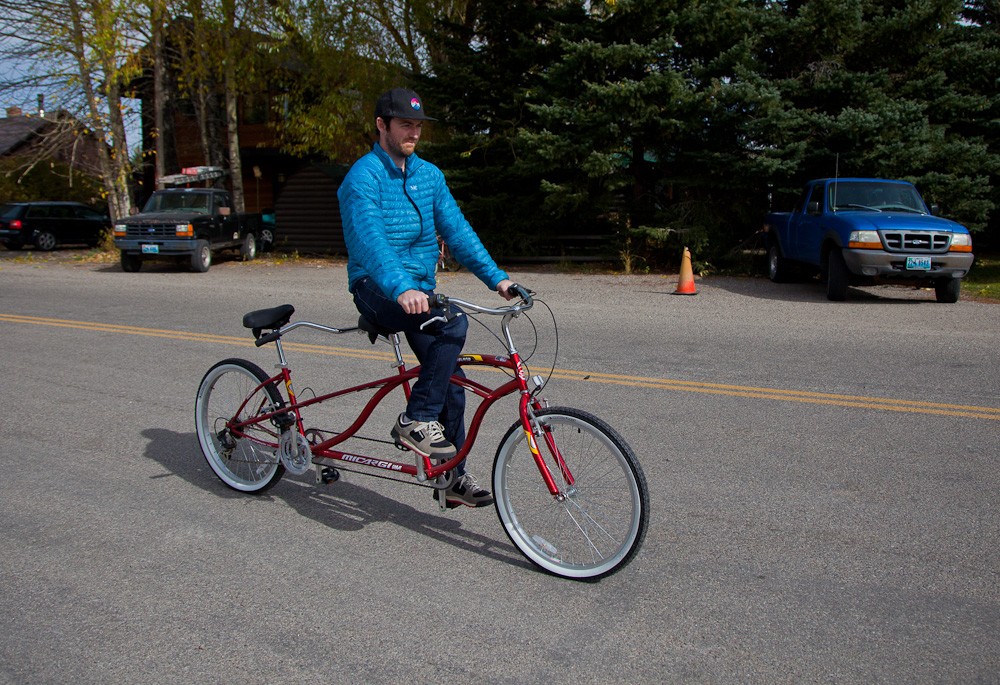 When burning up in the cold sweat, whether it be on the skin track or awkwardly riding a tandem bike alone around town, the Cerium SL was a bit overkill in the warmth department.
As I mentioned before, this isn't great as a go-to layer for sweaty types, but that goes for down jackets as a whole. People may be more inclined to spend $300 plus on a bombproof shell, but might balk at dropping the same amount of coin for a mid-layer. And durability, on the whole, is not the Cerium SL's siren song: Arc'Teryx repeatedly mentions it as a mid-layer, and assumes you'll be donning a rougher shell on top, and not rubbing it against chunky granite on your next rock climbing outing.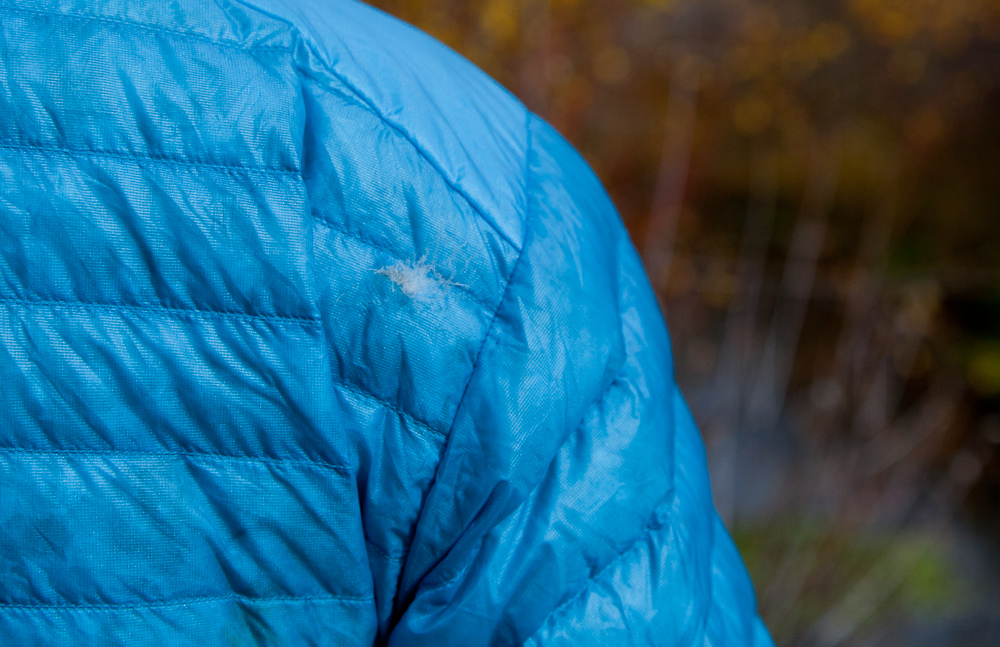 A small cut on the shoulder, and two seams, are now leaking down.
As well, after nine-odd months of use, the Cerium was leaking down from two seams and a small cut along the back of the shoulder.
The Bottom Line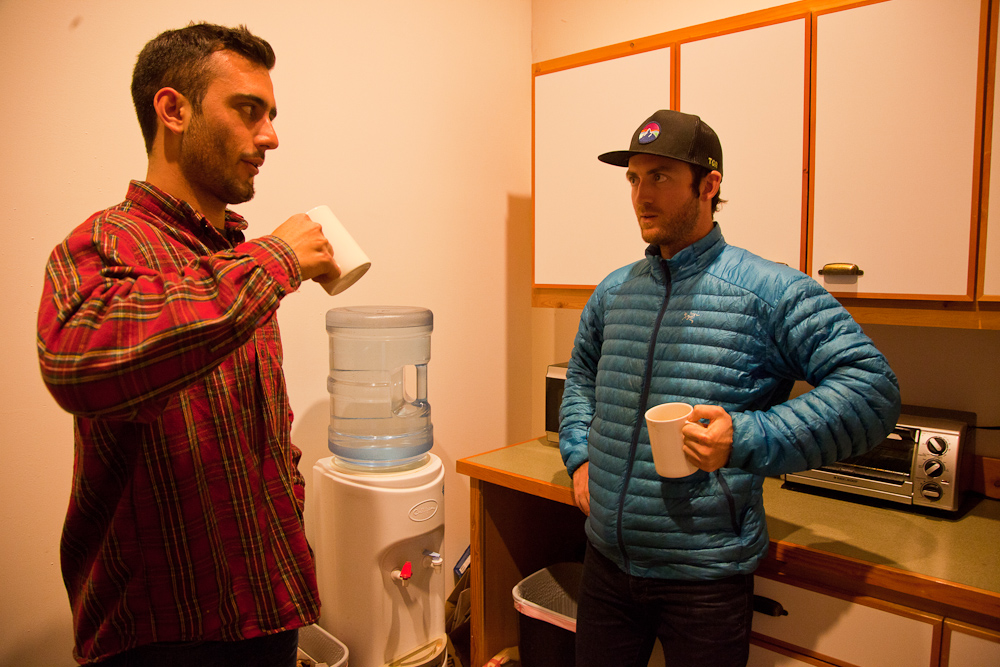 A-grade Arc'Teryx styling, along with the jacket's performance, will win you odes of style points during mindless office water cooler conversations.
Arc'Teryx has never been a value-centric brand, and the Cerium SL is in line with the brand's broader pricing trends. But the fit and ergonomics, and the ridiculous amount of warmth produced from a jacket that weighs just a hair more than a new iPhone, speak to what you're getting for the price. The permanently frozen will love it, the permanently sweaty will want to reserve it for hanging out in the cold or as more of a casual jacket.
Check out a host of Arc'Teryx equipment from our friends at evo by clicking here.
From The Column: TGR Tested
READ THE STORY
Is hardbooting a sign snowboarding is finally moving out of its mom's basement? With Phantom's newest Slipper HD boot system, it just might be. The number of snowboarders in the backcountry has been on the rise. Only seven years ago I remember frequently receiving remarks from other recreationalists like it was something novel: "oh a splitboarder." Even at busy trailheads like Colorado's Berthoud Pass, it was rare to see other human-powered snowboarders. In the last two or so years I'd be
READ THE STORY
The North Face and Pattie Gonia (they/she/he) are teaming up to host a Summer of Pride, aiming to celebrate how nature lets you be who you are, and all of the beautiful ways that you get outside. With workshops, panels and activities for all, Summer of Pride is about exploration in all shapes and forms. Their mission is to help cultivate community together through a love for nature and having a good time outside. The tour heads to Portland, OR, Columbus, OH, Denver CO, and San Francisco, CA.
READ THE STORY
The season isn't over here in the Tetons! With the Tram re-opening for summer ops last weekend, it's still possible to ski up high. Conditions are even still pretty good. We've been seeing folks getting after it up on Cody Peak, but Teton Brown went right for the big prize – Central Couloir. After looking really thin all year, some spring snowfall finally brought it back from the dead, and Brown went for it. Not bad for May 25!