This gallery is filled with photos of some of the most pristine and intense mountain landscapes you'll ever see. Whether from the view of one of our athletes hiking up a spine or shot from a heli while filming, these images are sure to drop you back in your seat. Take in some inspiration and then get outside to create your own field of vision.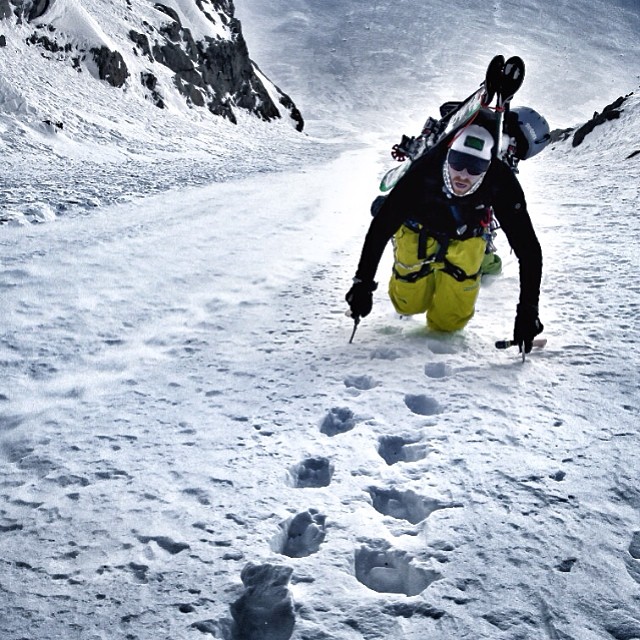 After a night and a three-hour skin in La Grave, Ian McIntosh came to the bottom of a couloir called Cols de la Pyramide aka The Banana. Here he is starting up the 2,000 foot monster. Photo by @bjarnelsalen.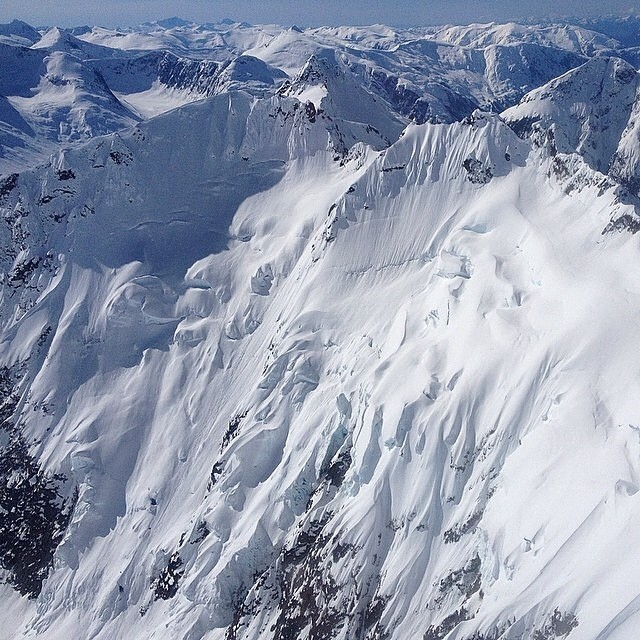 The boys agreed that a warm-up run would be nice before tackling this Alaskan beast. Photo by @danaflahr.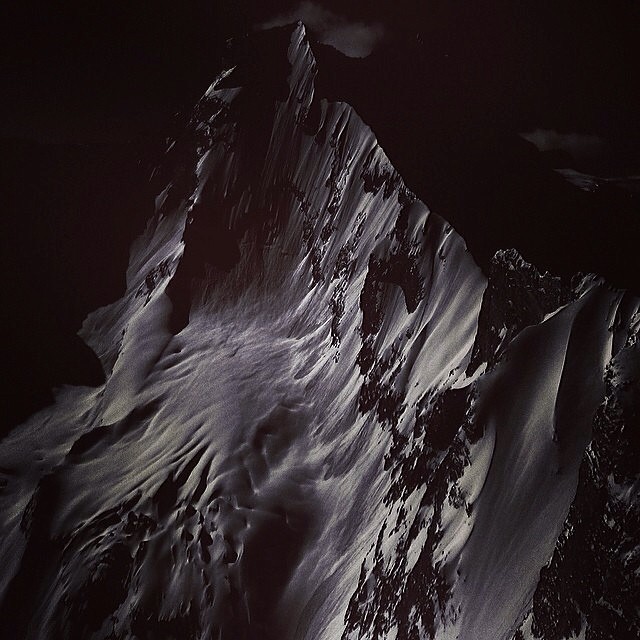 Make the mountain your cathedral. Photo by @toddligare.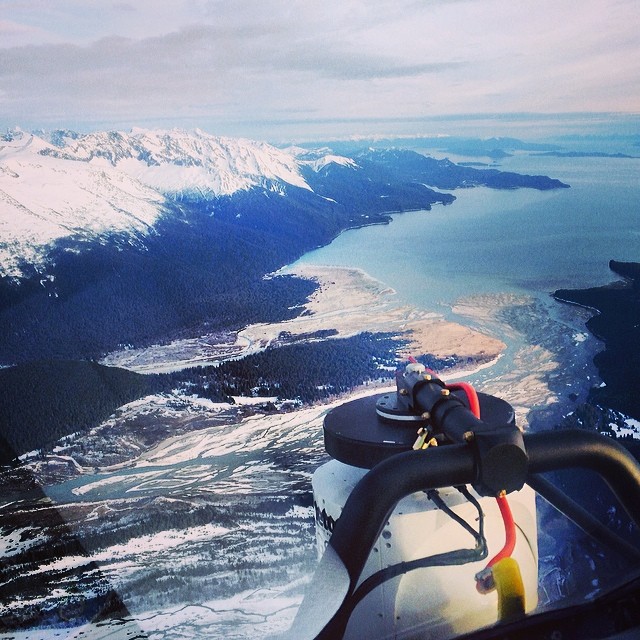 The view from above. During an epic session in Southeast Alaska we got some of the craziest shots ever with the gssc520. You'll see more of this insane scenery in the fall when we premiere our new films: Almost Ablaze and Jeremy Jones' Higher. Photo by @tgrtoddjones.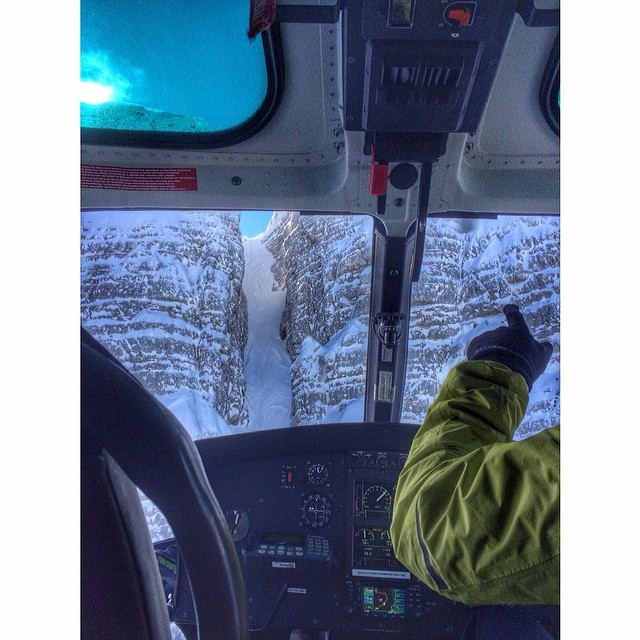 This shot is from on the way to shred Canale Enfuaca aka Couloir Ablaze, a potentially unskied couloir in Sella Nevea, Italy. Holy shit. Photo by @colterjh.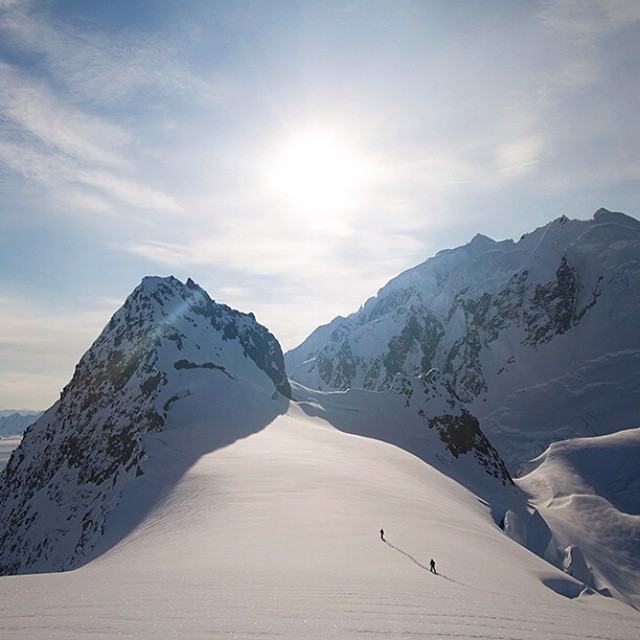 There's plenty of pow when you're the only people for miles. This is from our film, Jeremy Jones' Further, which is out now for your viewing pleasure.
Here we are busting out the GSS for our movie Almost Ablaze. It's amazing how such a small gimbal can produce such epic shots. Photo by @tgrtoddjones.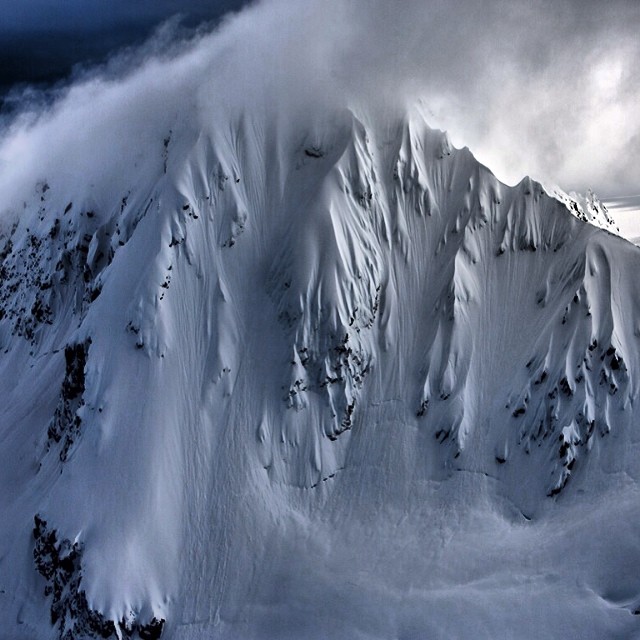 Shred lines into the abyss we shall…Photo by @curleyphotos.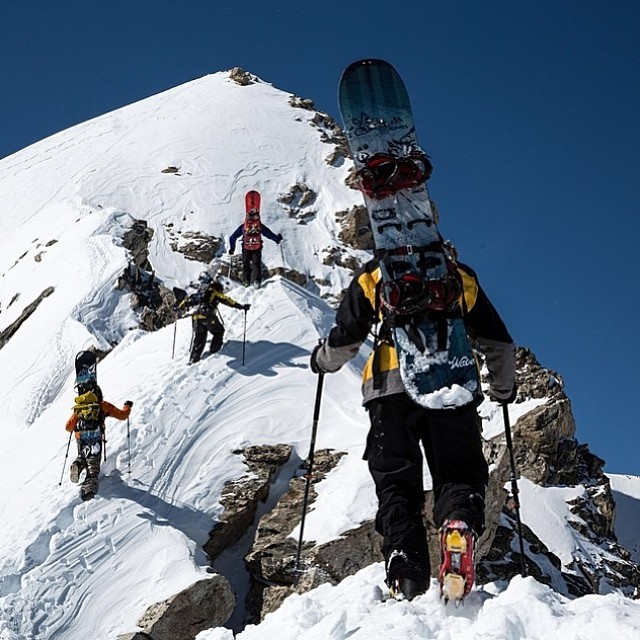 Following the knife edged ridge. Photo by @nickkalisz.
Vast lands make for small, humble people. Todd Ligare earning his lines. Photo by @bjarnelsalen.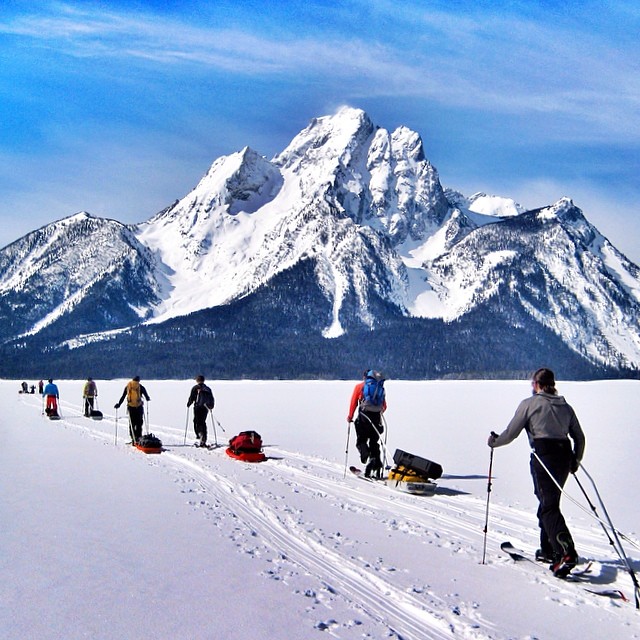 Until we reach the summit…Photo by Ryan Halverson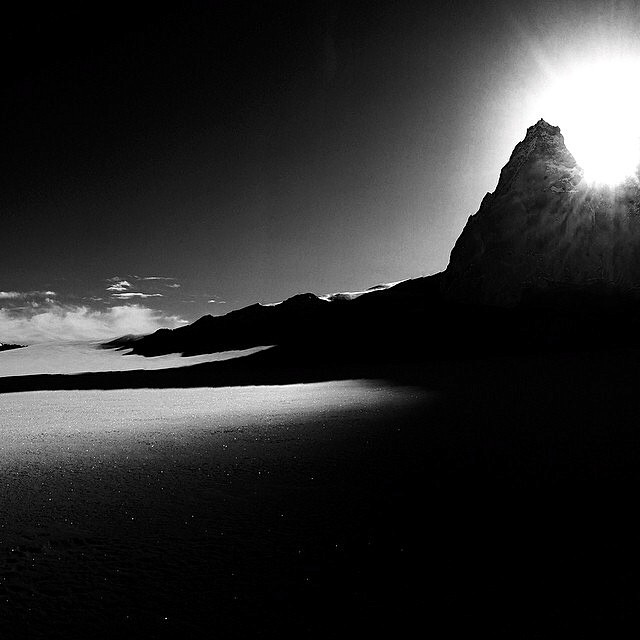 No bad views here. Photo by @danaflahr.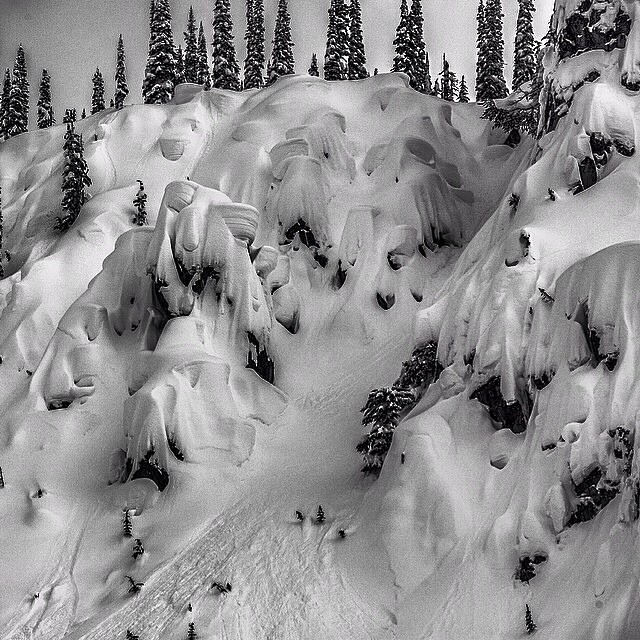 The fluffiest (and most technical) game of plinko we've ever seen. Pick your line, any line. Photo by @anikalupa.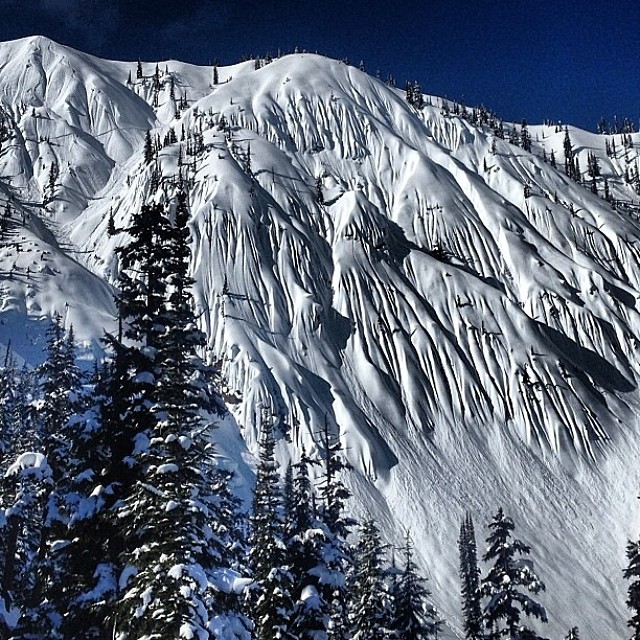 Our playground in Revelstoke. Photo by @acpictures.
Here's the view from the tent during our recent Teton camping mission with Griffin Post, Angel Collinson, Max Hammer and Mark Carter. Photo by @griffpost.
READ THE STORY
It was with great sadness on this day in 2014 that the world learned of the deaths of J.P. Auclair, Andreas Fransson, and Liz Daley, three individuals that all held different, but vital, places in the greater snow community. Mid-day yesterday, we began to hear news that J.P. and Andreas were in the Patagonian backcountry, toeing the Argentinean and Chilean borders, for their first film project together, which they were working on with the help of two Swedish partners, Bjarne Salen and Daniel
READ THE STORY
Carving turns on powerful 100mm underfoot skis is a pleasure - Atomic's brand-new Maverick 100Ti is our tool of choice. | Atomic photo. There's a funny thing about skis: the ones with the most exciting, out-of this world design are often the ones we get to ride the least. Let's be real, a powder day at a ski area doesn't last long. If you're lucky, you get a few morning runs of blissfully deep riding before the snow turns to chopped up crud, or even gets scraped off a hard underlying
READ THE STORY
The boys that are the Bunch - known for doing things a little differently - are dipping their hands into the game of making skis. | 1000 Skis photo. For those of you who have been paying attention to the weird corner of skiing that is the Bunch, you might have noticed some murmurs about Alex Hackel, Pär 'Peyben' Hägglund, Magnus Granér and Lucas Stål Madison switching up their ski sponsors this year. Well, the news is true, but there's a whole lot more. The youthful skiing visionaries,