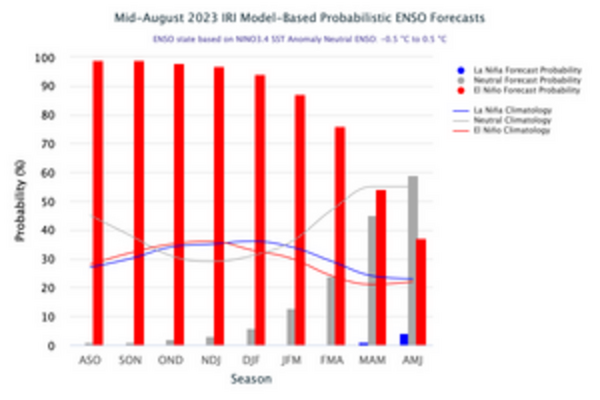 The US National Oceanic and Atmospheric Administration (NOAA) has made another long-range forecast, and Open Snow has posted the results. The post starts with a disclaimer that long range forecasts are rarely accurate-- eyeing 1-10 day forecasts will give powder-hounds the best chance of scoring, they say. While these reports from 3-6 months out carry "little to no value," according to Open Snow, one can still pine for glory days of knee deep powder-- anticipation is part of the fun!
However blurry they may be at this point, the signs point to a strengthening El Niño year, meaning that water temperatures on the ocean's surface are set to be higher than normal, creating more lively conditions for storms that might dump snow when they hit the mountains. Only time will tell what the 2023-24 season has in store, but things are certainly looking better than usual. Let's hope these forecasts hold true.

---
We love it when our community helps us source the sickest, most hilarious or irreverent stories and videos out there. Whether it's your own POV or something you and your BFF put together, TGR wants to see it. Join the Stash Community and submit your videos for an opportunity to be highlighted on TetonGravity.com and our socials.
Subscribe to TGR's YouTube Channel for all the outdoor action you can consume. Stay connected with our weekly newsletter where we share all the stoke and latest happenings in action sports and outdoor adventure.