It was with great sadness on this day in 2014 that the world learned of the deaths of J.P. Auclair, Andreas Fransson, and Liz Daley, three individuals that all held different, but vital, places in the greater snow community. Mid-day yesterday, we began to hear news that J.P. and Andreas were in the Patagonian backcountry, toeing the Argentinean and Chilean borders, for their first film project together, Apogee Skiing, which they were working on with the help of two Swedish partners, Bjarne Salen and Daniel Ronnback.
Monte San Lorenzo, also known as Cerro Cochrane, as seen from the south from a NASA satellite. The avalanche took place on the north side, beyond the peak. The shadowed ridge divides Chile, on the left, from Argentina, and the remoteness of the area is palatable. Photo via Wikipedia.
The pair was climbing a couloir when they were caught in an avalanche that swept them 700 meters to the glacier below on the north side of Monte San Lorenzo, Chile, in a remote part of the backcountry where the majority of missing travelers are never recovered. Luckily, an Argentine police helicopter was able to spot the bodies from the air during a surveillance flight, and it is our understanding that the retrieval of the bodies is now slowly underway.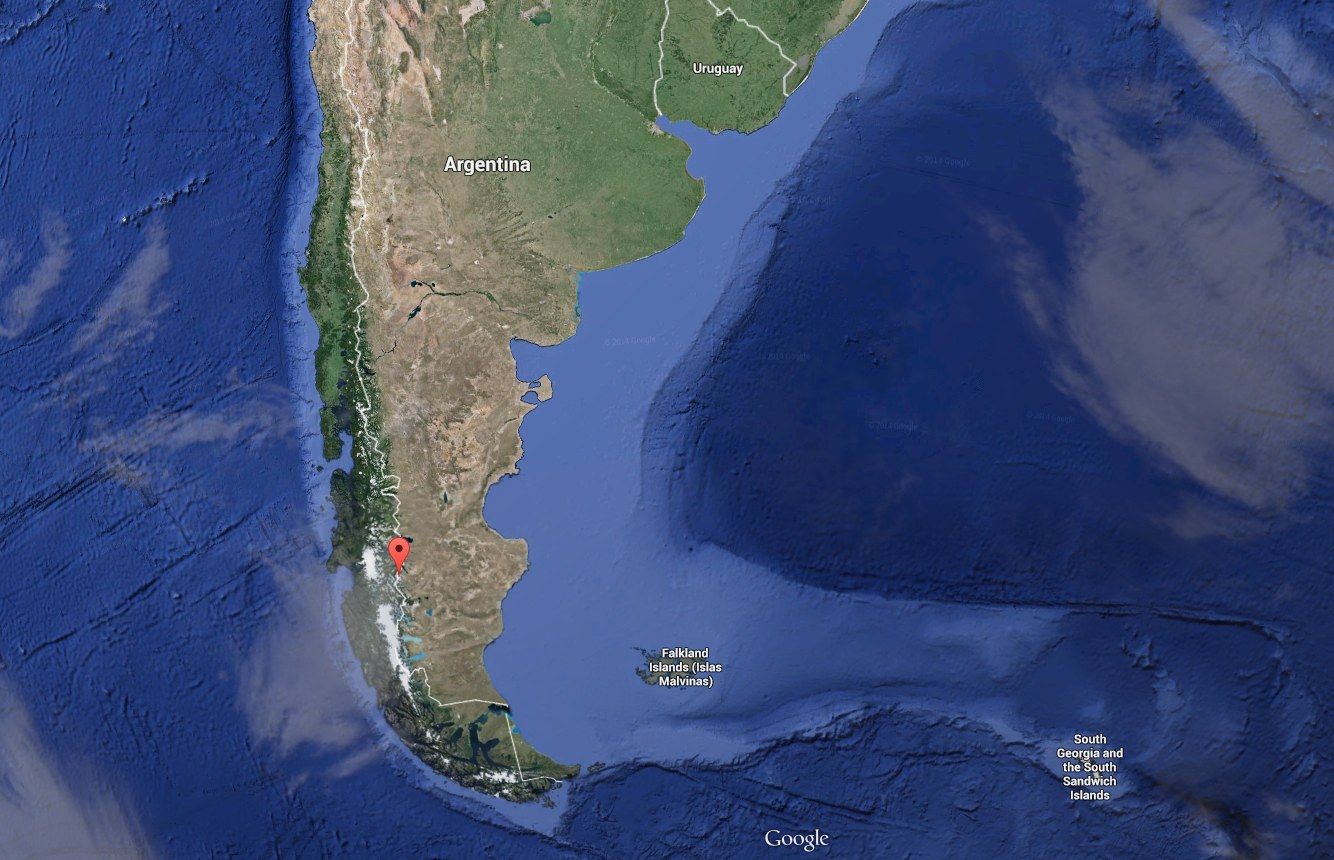 The area where Monte San Lorenzo sits in relation to the Andes as a whole. The mountain sits about 1000 miles south of the popular Andes ski destination, San Carlos de Bariloche. Google Maps image.
JP Auclair: Skiing's Renaissance Man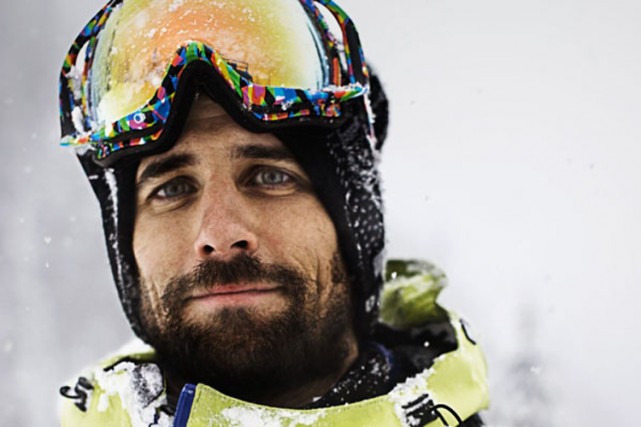 From the time he was barely out of high school until recently becoming a father, JP had an influence on skiing's future, and its integrity, like few others.
After J.P.'s death skier Dana Flahr reached out to TGR and shared these words about the first time he met his ski idol.
"I first met J.P. when I was a camper at High North Ski Camp. I was 17, super shy and very star struck with my surroundings.It was JP, JF, Shane Szocs, Morrison, etc.

But J.P. treated me differently than everyone else. He almost treated me like the pro skier I would become, and gave me verbal assurance that I was on the right path. He didn't treat me like just some other kid trying to hang with the pros. To have that sort of vibe and respect from someone of JP's stature was something I had never experienced before. It totally gave me confidence that I was on the right path, and that I shouldn't have any doubts about my far fetched dreams."
JP was definitely one of those special human beings that will always continue to influence the world in not only his vision and accomplishments, but these things combined with his extreme humility and very pure spirit.
-Dana Flahr
TGR had the great privilege to work with J.P. Auclair in our 1999 film, Area 51 (see above). His segments with Poor Boyz Productions and Sherpas Cinemas have inspired a generation of skiers, including Editorial and Community Manager Ryan Dunfee, who promptly marched out into his backyard to try and grind a shovel handle on his mogul skis after watching J.P. slide a handrail for the first time in Poorboyz' 1998 film, 13.
For over twenty years, he has been a pioneer in the ski industry, constantly reinventing himself from a jibber to Armada Skis co-founder to filmmaker to product developer and steep skier, all the while working hard to positively promote the sport we all love. He served not only as an idolfor his athletic accomplishments, but also as a role model for the faultlessly gracious way in which he lived in life and treated others.
I always felt that presence of him, even when he was a kid, of him being a legend, and he since became this mature, humble, gracious guy who respected and loved the mountains and the sport more than anything, and transmitted that attitude to everyone, big or small, he came in contact with.
"You don't want to believe it when you hear it; I'm totally shocked," said TGR co-founder Todd Jones. "I've probably known JP for eighteen or nineteen years; we never had intimate one-on-one working sessions, but I always rubbed shoulders with him. He's always been such a great guy, and I've watched him become a legend since he was a kid. He hit that stride–one that very few people do–during which he really turned himself into a legend, and not just a flash in the pan. I always felt that presence of him, even when he was a kid, of him being a legend, and he since became this mature, humble, gracious guy who respected and loved the mountains and the sport more than anything, and transmitted that attitude to everyone, big or small, he came in contact with."
The legendary segment from Sherpas Cinema's All.I.Can, in which, at age 35, JP brought his timeless style and creativity to bear on a film segment that changed the way the world saw skiing.
Mike Douglas was the coach and ringleader of the New Canadian Air Force, which included guys like Auclair and J.F. Cusson. Nearly on their own, the Air Force revolutionized the sport of skiing from one hemmed in by rules and convention to one that offered the opportunity for limitless creativity, expression, and most importantly, fun. Furthermore, they convinced a reluctant Salomon to build the world's first twin-tip ski, the 1080, which, all these years later, stands out as the most revolutionary piece of ski equipment since plastic boots and steel-edged skis.
Douglas, whose own career and influence in skiing is on par with Auclair's, and whose connection with the fellow legend has been so deep and so instrumental in creating the ski world we enjoy today, had only this to say on Twitter:
Crushed

— Mike Douglas (@MikeDski) September 30, 2014
Auclair was skiing with Swedish ski mountaineer Andreas Fransson, who in the past several years has defined a category of skiing entirely his own with obscenely steep and exposure-riddled lines in places like Chamonix and Patagonia, including a descent, shown below, of the Williams Ramp of the Aguja Poincenot off Fitz Roy in Patagonia.
Andreas Fransson: A Skier, and Philosopher, Of His Own Class
After J.P. and Andreas' death Salomon Freeski TV dedicated the first episode of Season 8 to the pair.
Known as an extremely proficient, calculated and humble skier, Fransson redefined the kind of technical, no-fall lines humans are capable of skiing, and in his writings, musings and philosophies, demonstrated a kind of mindfulness and thoughtfulness entirely rare in today's ski heroes. In an excerpt from a story called The End on his website, AndreasFransson.se, Fransson wrote:
Back then [as a child] I was stuck in the fully conceptualized way of thinking where I drew a line between myself and the others – the people who realized their dreams. My grand intent was, luckily, to smash all walls and limits I could possibly find – but still I drew a line in between them, the people who, in my world were free, and myself. I think I gave them mystical powers of strength as well as physical, mental and economical standards.
Fifteen years later I know from my own experience that the people I used to look up to where not really stronger than anyone else – they had just been following their dreams.
Where to?
Before I would have said the end, but nowadays the end mean something completely different to me and now I'm satisfied saying that they have just taken their dreams a little bit further than the normal, met their fear a little bit more than the average person.
The end means something completely different to me now. I have so many of my friends who have taken their quests to the end that society calls death, that I sometimes have a hard time appreciating the value of "taking something to its end" and to give it the right proportions.
I'm not even sure I believe in the normal concepts of life and death any more. What's what, and which is which, and which is that? I have visited many worlds and from some vantage points, what we keep as things important and serious just seem like a game of sticks and stones between kids.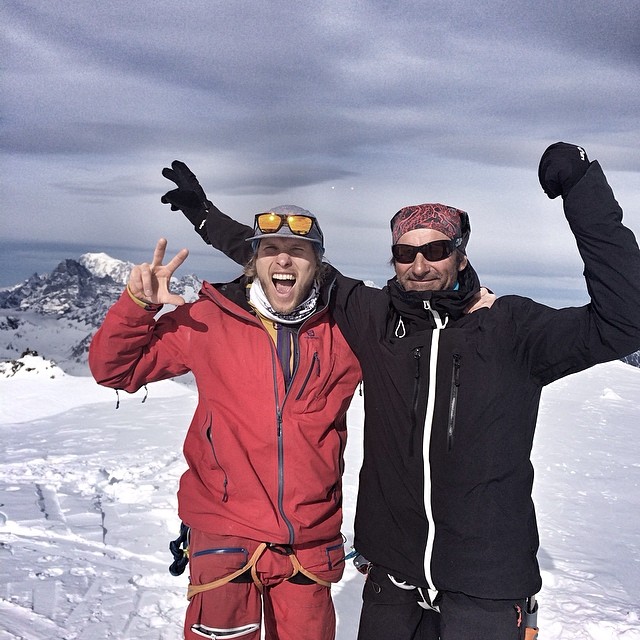 Andreas (left) with legendary French steep skiing pioneer and guide Stephane "Fan Fan" Dan. Photo via Facebook.
What society view as sane is only accustomization to what's widely seen as the normal. And with "the normal" means only having the normal fears, normal views of reality, normal limitations and so on of any ordinary person who have experienced something normal in life.
Society, though, is slowly changing its vantage point to the one of the rebels of its own self. The rebels are never acknowledged in their own time (at least not in their own youth, with a few exceptions) but it's always their breakthroughs in consciousness that tomorrows reality will be built upon.
So what are we going to do with the gems of truth we find among the ice, rock and snow on the mountains? What are we going to do with the small satoris we experience on our everyday adventures? What can we do?
What can we do if not just enjoy them and share them with our friends? From one point of view they are only childish escapistic and romantic games we play. From the other end of the scale they are the very reason we are alive, the great meaning to life.
So what's next in line? What are the worthy adventures to follow to their ends? And what is really the end – can we ever get there – to the end?
Unsurprisingly, Fransson and Auclair gravitated towards each other and this September they set out on their first joint project in the Patagonian backcountry, a film called Apogee Skiing. As humble, devoted, educated, driven and experienced as the pair were, it's no doubt they would produce something brilliant. Alas, instead, two of skiing's most humble and respected figures died jointly, together, a world away from the thousands of people who've changed the course of their own lives due to the way these two lived theirs.
Liz Daley: A Bright Young Spirit On Her Way Up
Liz Daley (right) pictured during a hilarious story from her backcountry splitboarding trip report to Alaska entitled Girls Gone Wild AK Style.
In a nearby area and on the same day, Liz Daley, 29, of Tacoma, Washington passed away in an avalanche while snowboarding on Cerro Vespignani, a 7,000-foot peak located in Argentine Patagonia near the town of El Chaltén. Liz was a professional climber, AMGA-certified mountain guide, splitboarder and a Contributor to TGR's editorial team. According to an Argentine news site, an avalanche swept Daley 200 meters towards a cornice, over which she fell off and died. She was rescued last night by members of Argentina's Gendarmería Nacional.
TGR photographer Chris Figenshau, and filmer Nick Kalisz, were present for the accident. We have yet to establish communication with them, however no one else in the group was harmed.
Liz was a treasured presence in TGR's own forums, where, under the handle Betty Dee, Liz won over a male-dominated community with off-the-cuff, entertaining and insightful trip reports from her travels around the world, but particularly in her home court of Washington's Cascade Mountains, and her adopted hometown of Chamonix, France. Her trip reports included classics like the Northwest Couloir of Mt. Shuksan, Livin' La Vida Loca, and Y Couloir, Aiguille de Argentiere, all of which got eaten up and greatly appreciated by the broader forum community.
Jeremy Jones, who added Liz to his team of athletes at Jones Snowboards after identifying her talent and promising future, had this to say:
"I'm crushed by the loss of Liz Daley. Liz was a hero of mine because of what she did in the mountains and the attitude and spunk she did it with. She spent as much time in serious mountains as anyone I know, and was well on her way to becoming a world class mountain guide that just happened to be a female and a splitboarder. She was a true trailblazer on this front and was winning over the old guard of mountain men with hard work, knowledge and a McConkey-sized sense of humor."
Her team manager at Jones, Seth Lighcap, also shared the same sentiments:
"Liz crushed life with outrageous passion and her love for the mountains was as raw and genuine as it gets. She could have been a rockstar in anything she pursued, but she chose to be a bad ass snowboarder and alpinist who gave back to her mountain community at every opportunity. Honored to have known Liz' magnetic smile and to have helped her chase her dreams. She was a true inspiration and a stand out ambassador for backcountry snowboarding."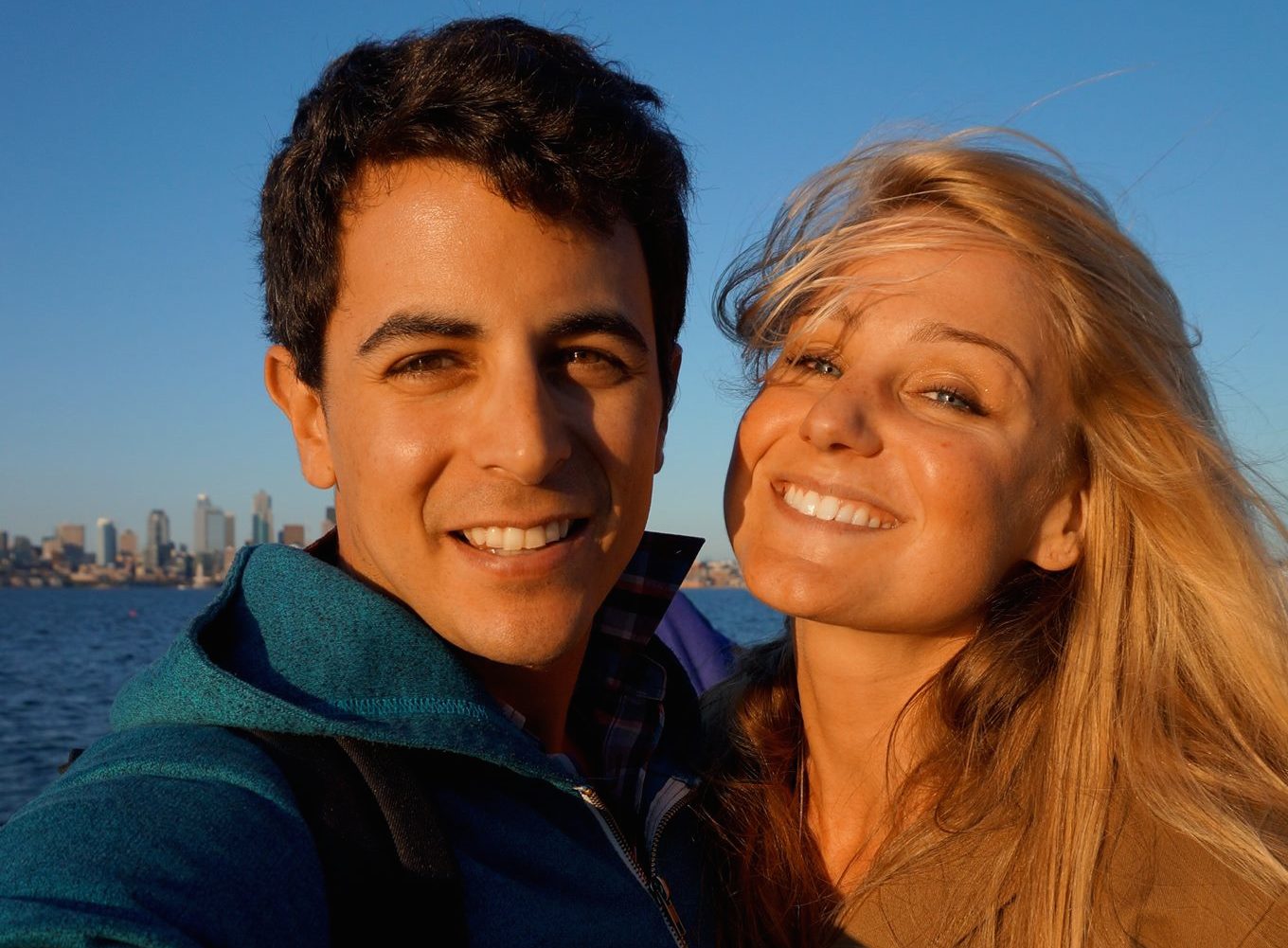 Liz with her fiancé, Davide De Masi, who she met during college in Bellingham. Photo via Davide's Facebook.
At 5:00 AM this morning, her fiancé, Davide De Masi, who met Daley during the intersection of their outdoor adventures during college in Bellingham, Washington, posted a heartfelt response to the outpouring of support that's come from fellow members of the TGR Forums, who started multiple threads about all three victims and bumped many of Liz's excellent trip reports so they'd appear in the top of the feed. We've taken a small excerpt of what Davide wrote under his handle, powdherb, for you to read below, but you can read the entirety of Davide's post here:
Living without Liz will be a massive challenge for all of us. I asked her to be my wife just over two months ago (the pictures I have posted are from shortly after I asked her) with the intention of spending a long life together and supporting her unconditionally in her endeavors to spread her love and happiness in wild places. Though our time was cut short, the lessons and gifts she showered us with will be indelibly etched into our souls. If there is one thing that I am sure of during this unimaginably difficult time, it's that Liz would want us to cherish one another, follow our hearts, and pursue our passions to the ends of the earth.
I love you so much Liz and we will never forget you. Your legacy will live on in all of us.
I also can't tell you all how thankful I am of your unwavering support. I can't wait to see you all soon.
Love,
Davide De Masi
Our deep condolences go out to all the friends and families affected by yesterday's tragedies. We will continue to update this article as new details emerge–stay tuned.
-Jonathan Desabris & Ryan Dunfee
---
Great pieces from others about the tragedy:
-Adventure Journal editor Steve Casimiro, on "RIP," and on really working to emulate your heroes. From Adventure Journal.
-Founder of FREEZE Magazine, Micah Abrams, on the wisdom of JP's take on safety grabs and your first child. From ESPN.
-Follow what's being said about the tragedy, and add your thoughts and feelings, in the TGR forum thread here.
-Read Liz's entertaining piece on Tetongravity.com from, earlier this summer, about guiding on Alaska's Denali here.
-Read Tess Weaver's Tetongravity.com interview about what constitutes "real adventure," and leaving your comfort zone, here.