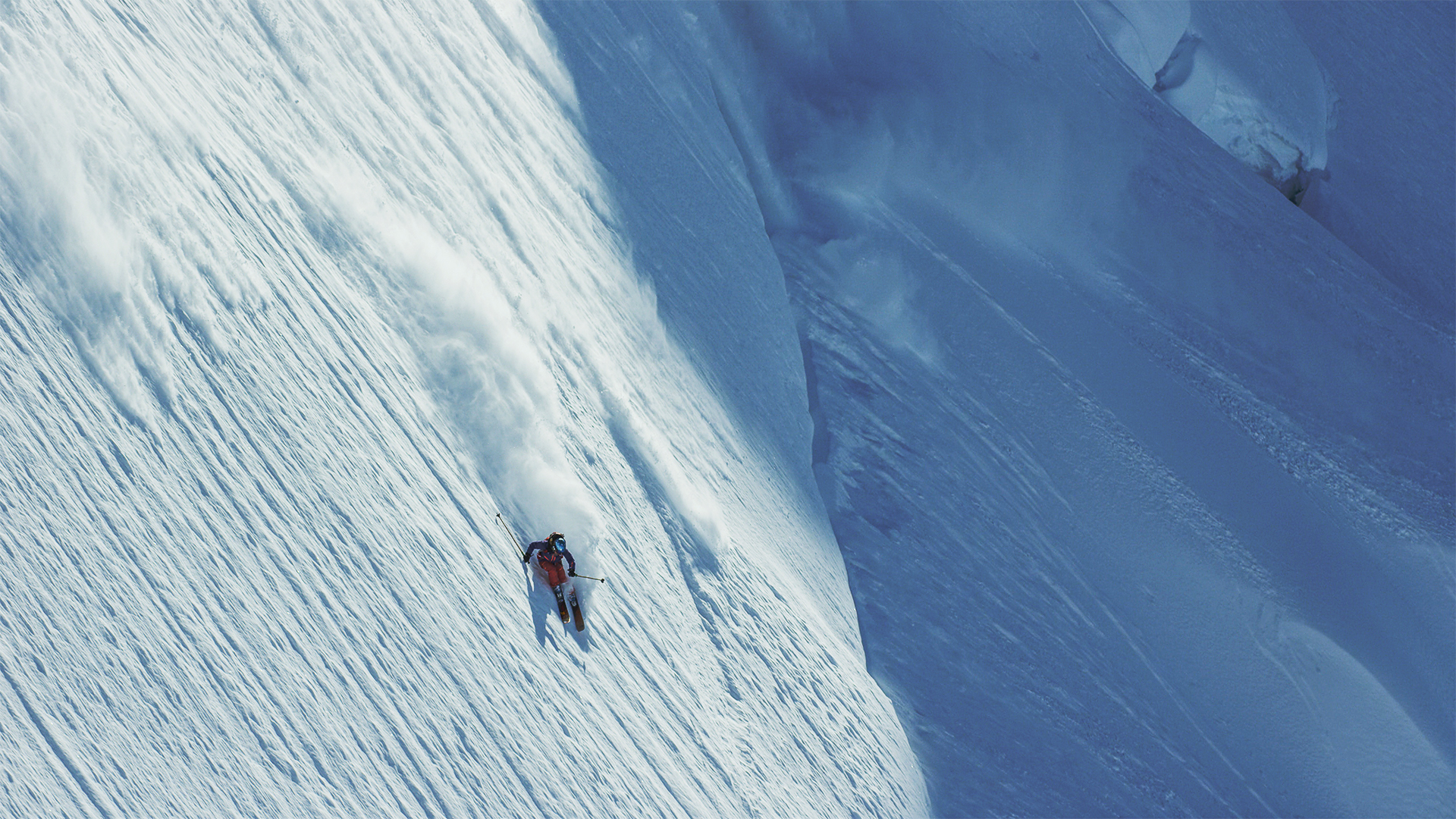 I recently caught up with TGR ripper Angel Collinson. We asked her about her relationship with music in the mountains and for her favorite riding tracks. Be sure to check out Angel in TGR's new ski flick Almost Ablaze. Words Angel Collinson.
I went through a time were I was just using an iPod shuffle while skiing. I always try to listen to music when I ski when the situation allows. It really helps me find my flow. There is a rhythm of your music that syncs with the rhythm of your turns. Things are flying by you. It really helps to calm down your inner chatter. There is always a time where your mind wanders and you wonder what to I have to do next. Music replaces that inner chatter and gives you this energetic vibration you can tune into. For me it helps elevate my body to a place it would not be before.
When I was only using a shuffle I was having a lot of problems with my skiing. I was going through a funk. I realized that I like to listen so many different kinds of music and a lot of time it depends on a variety of conditions. What I'm feeling on day, the weather, and what the snow is like will dictate what I listen to. Then I got one of those 160 GB iPods and since then my skiing and music relationship has gotten a lot better.
---
The
Almost Ablaze
film tour kicks off with the world premiere this Saturday, September 13, at Jackson Hole Mountain Resort! Head over to the film page to watch the official trailer and purchase tickets for the tour stop nearest you.
From The Column: Soundcheck
READ THE STORY
When Daniel Tisi won TGR's grom contest back in 2011, he didn't even have a cell phone. Tisi was 12 and had to put down his mom's phone number instead. She was the one who passed along the dream-come-true news: he would be filming with TGR the following winter. Growing up in Jackson Hole, it comes as no surprise that Tisi naturally adopted a love for the mountains and an admiration for his skiing heroes on the silver screen. But getting to ski with the likes of Max Hammer, Colter
READ THE STORY
What happens when a guidebook gains such notoriety that it becomes a life's mission to complete every descent within its covers? Ski mountaineer Caroline Gleich recently checked off descent #90 of Andrew McLean's the Chuting Gallery, marking her completion of a list of some of the gnarliest skiing in North America. For most, a list of potential climbs or descents opens up a world of possibilities, giving much-needed beta on faraway, unfamiliar areas. For others, guidebooks represent
READ THE STORY
During Sego Ski Co.'s relatively short history, Ron Murray has become sort of a local legend. His 20-plus years of ski repair experience, combined with his time working in manufacturing and his wholesome philosophy on skiing (and snowboarding) has made Ron an integral part of the Sego team and brand. Ron is pretty much everything you look for in a ski tech. His gentle demeanor breathes wisdom and humility, and it shows in his craft. After all, aren't our skis just an extension of our feet?