It's as if autumn had fallen asleep on the job and winter walked in, dragged him into an alley, and kicked the living daylights out of him. Climbers in Little Cottonwood Canyon were stuck with their ropes up, mountain bikers in Park City were only halfway home, and runners in Millcreek Canyon thought they still had weeks of yellow leaves. And while I may refuse to refer to a storm by its hashtag of a name, last weekend's weather did not refuse to bury the mountains adjacent to Salt Lake City in multiple feet of early season snow over 48 white hours.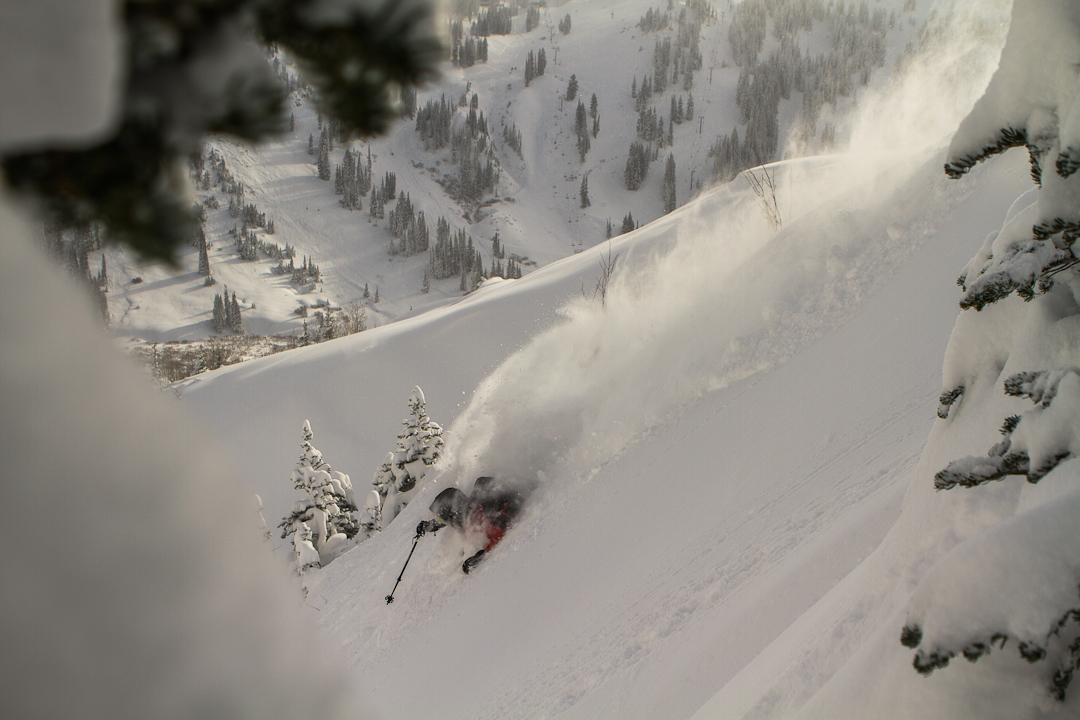 Ian Provo gets deep in Little Cottonwood Canyon. Photo: Jim Harris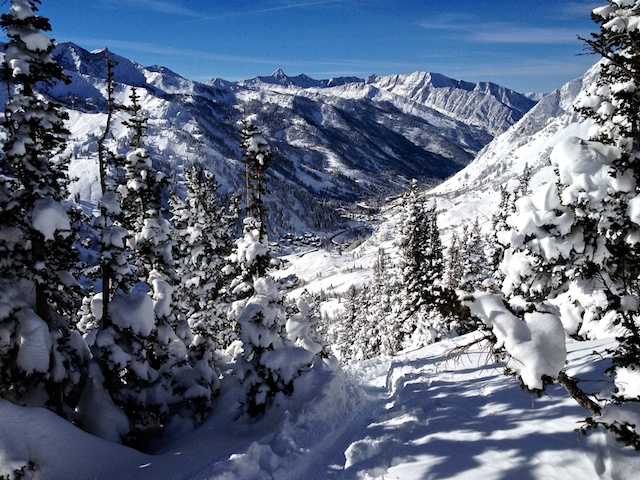 Little Cottonwood Canyon. Photo: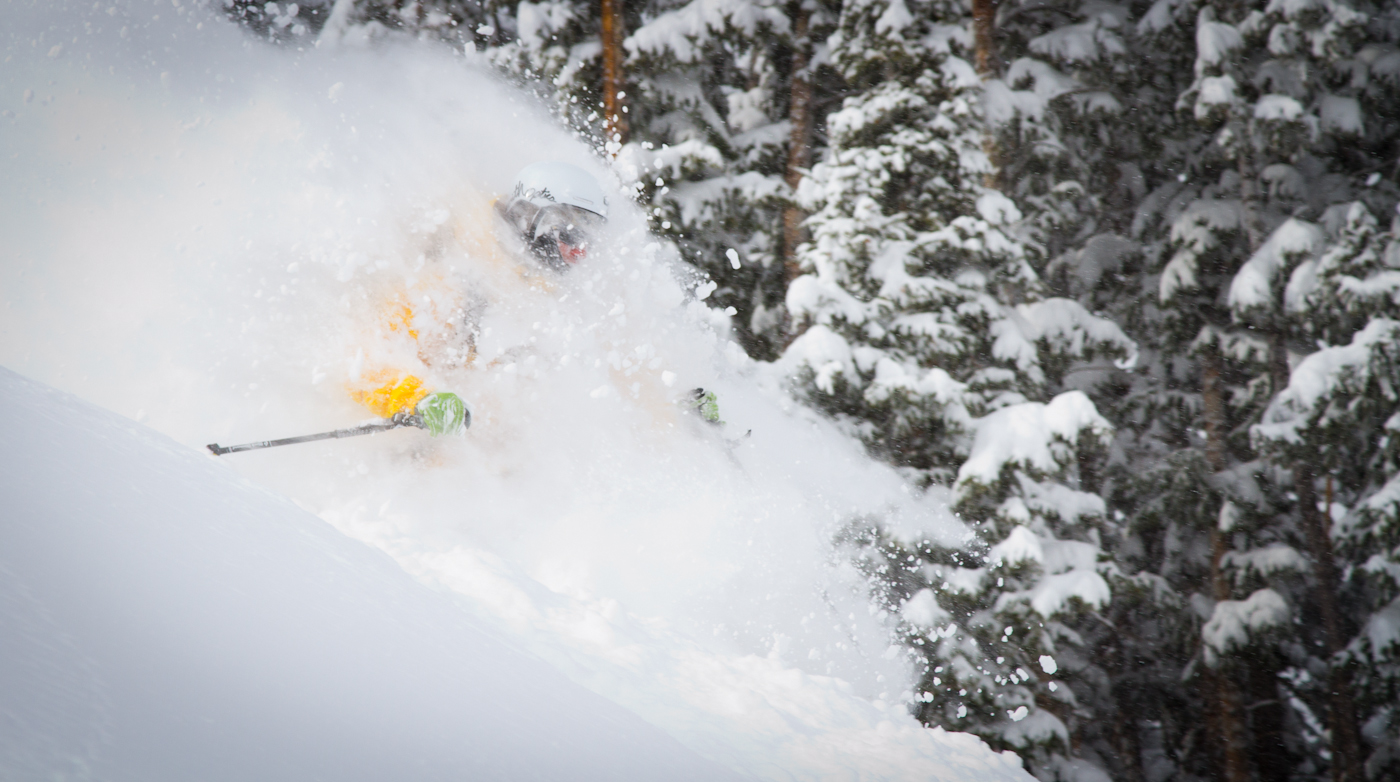 The author, Brody Leven, gets pitted in Big Cottonwood Canyon. Photo: Bekah Stevens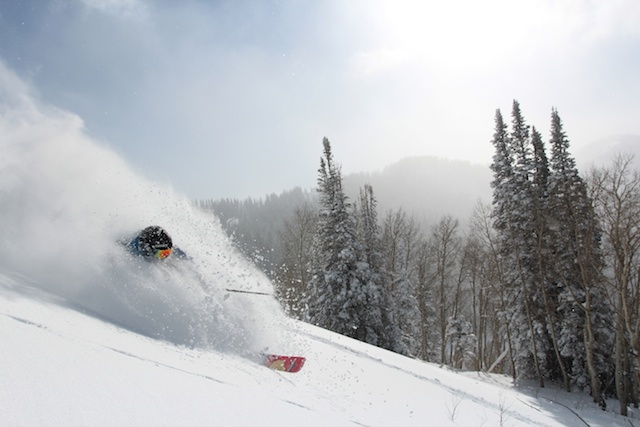 Dimo Littig crushes it in Big Cottonwood Canyon. Photo: Shayne Metos
Without a developed base of snow, plenty of skiers and snowboarders found themselves skinning, snowshoeing, and post-holing up local resort runs in an effort to ride grassy slopes. Knowing that sharky rocks loomed, the general consensus was that they were, surprisingly, infrequently hit. Enough snow had fallen in one storm to prevent most base damage. "It was the deepest trail-breaking I've ever done," claims photographer Jim Harris. And that says a lot about the Wasatch locals, because trails were being broken everywhere.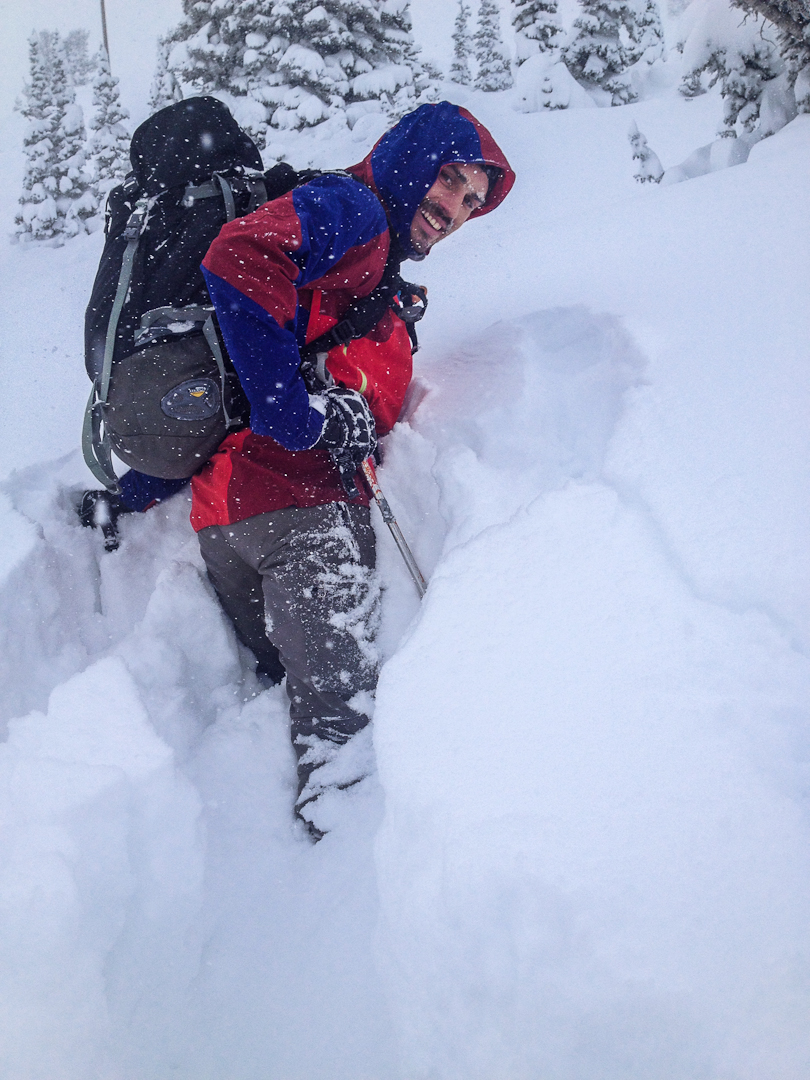 Ben Peters breaks trail in Little Cottonwood Canyon. Photo: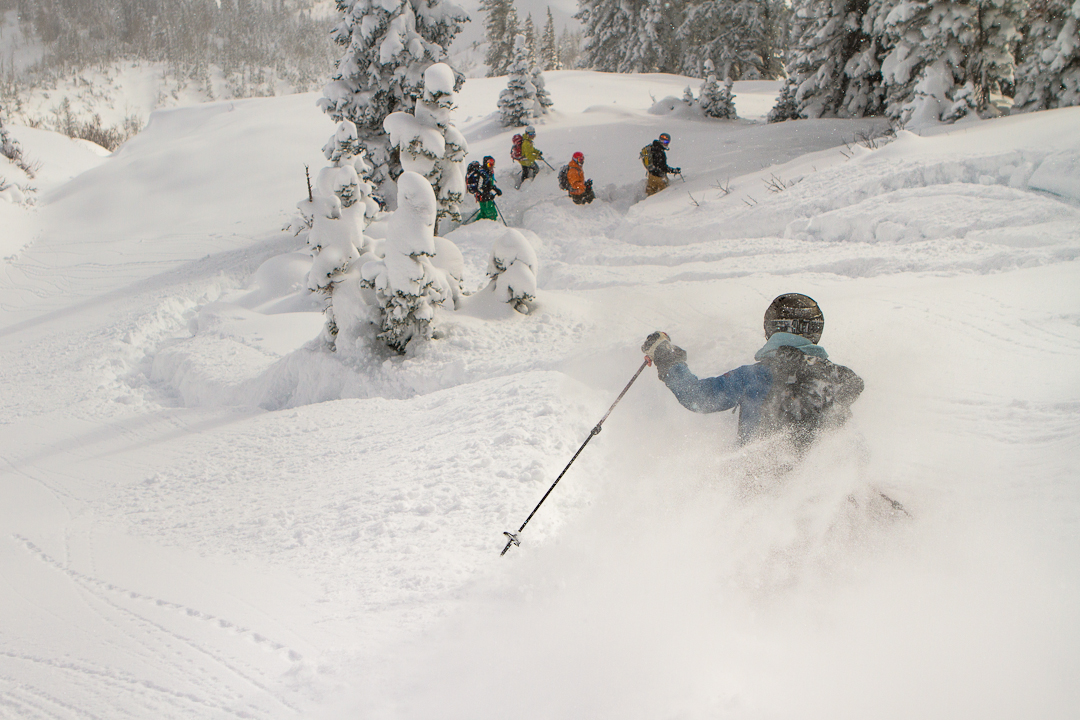 Statistically, "grassy," "powder," and "friends" were the weekend's most-used words. Photo: Jim Harris

Avalanche danger is far from mitigated, and plenty of slabs broke loose on a persistent weak layer created by scattered snow remaining from a late October storm. The informative and reputable Utah Avalanche Center advisories seem to have been closely observed, with much mid-mountain discussion revolving about current avalanche conditions. With the stoke level high and riders safely rambling about the Cottonwood Canyons, winter just sucker punched the Wasatch's colorful leaves square in the face. Let's hope its powder-punches ended autumn's season for good.



Video: Matt Baydala

Stay Up To Date With The Snow Fall In The TGR SnowLab

What More? Click Here For 11 More Photos From This Day
READ THE STORY
Well, ladies and gentlemen here it is, demanded by the public at large, the official soundtrack for our new film . About a week ago we premiered to a sold-out crowd in Walk Festival Hall at Jackson Hole Mountain Resort. Now the film is headed out on the road across the country and the world. Be sure to check out our full tour schedule here and be sure to check back frequently as new shows are added daily. Buy Tour Tickets here. Film Synopsis:
READ THE STORY
This post originally appeared on Powderchasers.com. 23 inches has fallen at Timberline Lodge in Oregon in the past few days! It's snowing in the Cascades currently and today is opening day for Arapahoe Basin In Colorado. The extended forecast while warm early next week looks cold and deep in the 7 day period. There is a lot going on for mid-October! The Pacific Northwest has seen significant snowfall in most of the Oregon Cascades where less has fallen further north in Washington. A
READ THE STORY
In case you missed it, this weekend marked the beginning of winter for the northern Rockies. We know it's only September, but Montana, Wyoming, and even parts of Colorado were blessed with some pretty significant snowfall. Some of us just couldn't resist the itch, and dusted off our skis and boots to take them out for their first walks of the season. Well, we all know that with early season skiing comes some serious spraying, so here are a handful of the best captures we found on the ol'