It's no secret that Alaska has been getting hammered by snow this Winter. Since December, Anchorage has been the site of multiple urban film and photo shoots.
TGR has visited AK on many film trips over the years to document big mountain riding. This year the team went on the search to see what the urban scene is like in AK.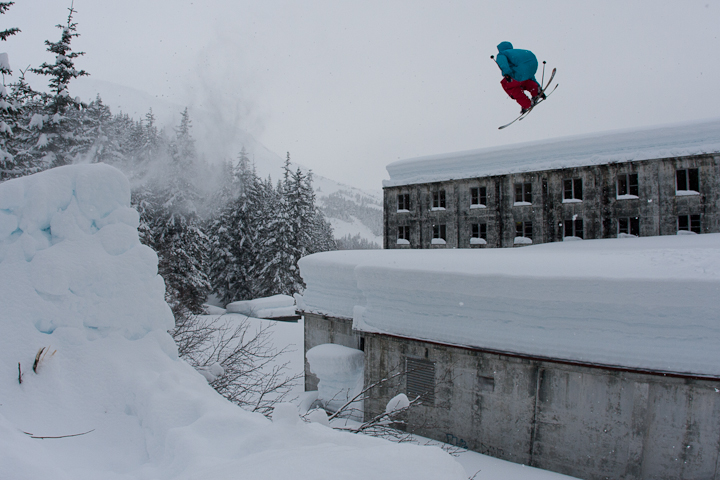 Tim Durtschi 180 to the roof of an abandoned building.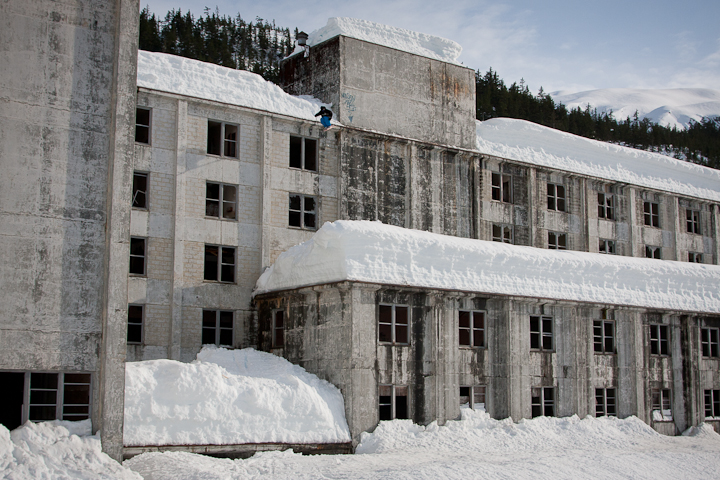 Nick Martini hitting an urban pillow line.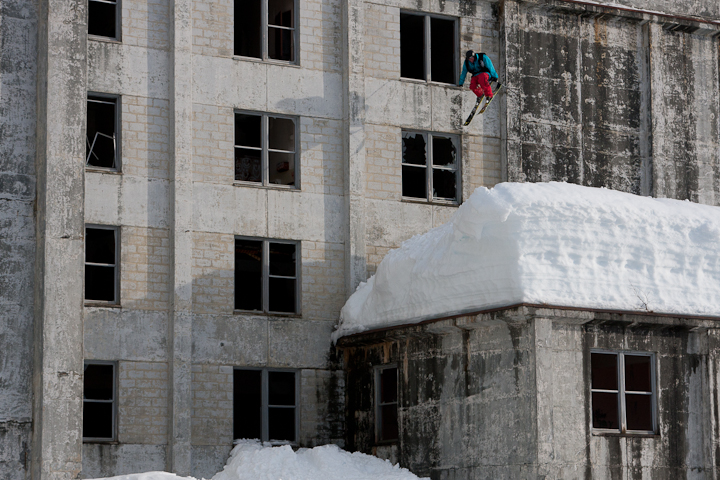 Durtschi airing out of a broken window.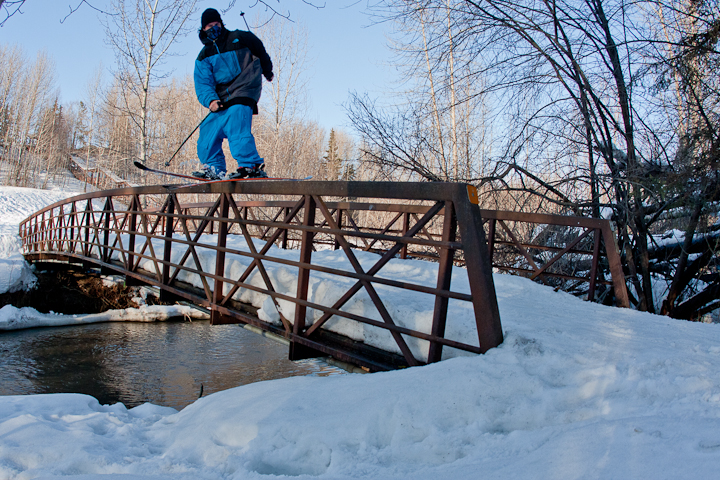 Martini swap on a bridge rail in Anchorage, Alaska.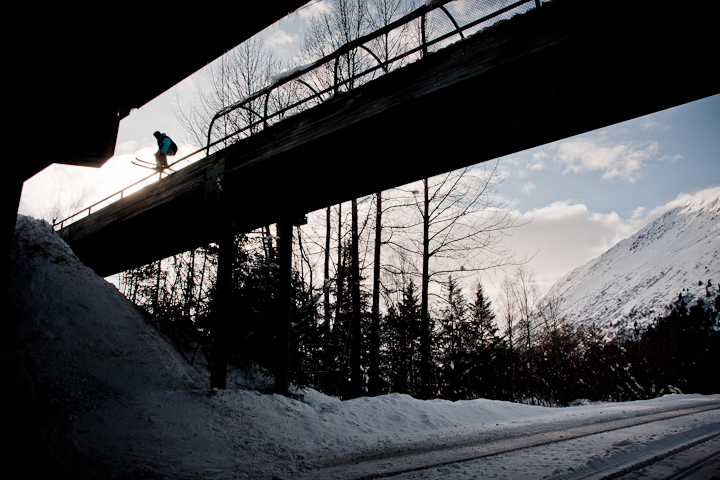 Tim Durtschi grew up skiing at Alyeska. He tried this rail for the first time when he was 15 years old. With all of the urban crews migrating to Alaska to film this year, the cops have figured out most of the spots and getting busted is a regular occurrence. We didn't get shut down here by cops but we did get shut down by a train conductor.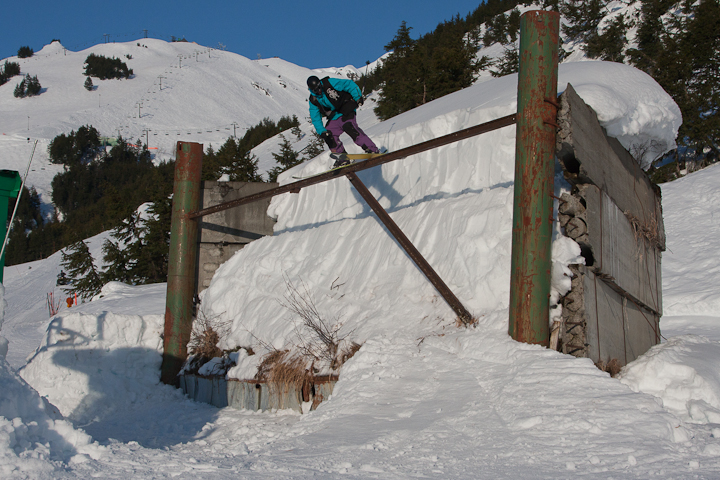 Durtschi on an avalanche barrier at Alyeska.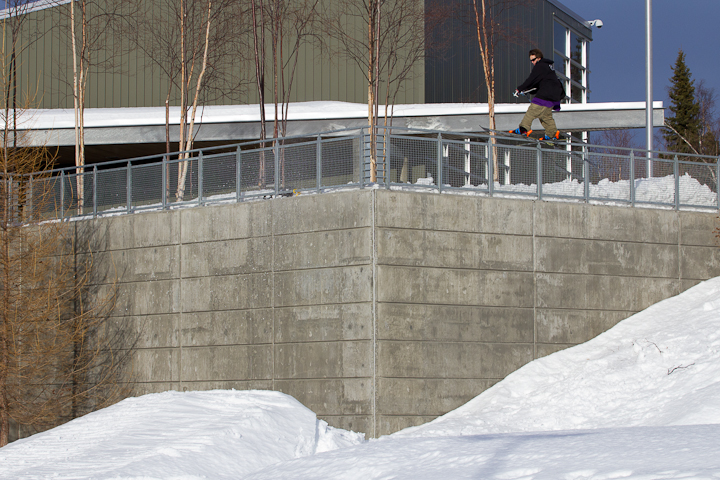 Clayton Vila early season in Anchorage.
Cam Riley downtown Anchorage.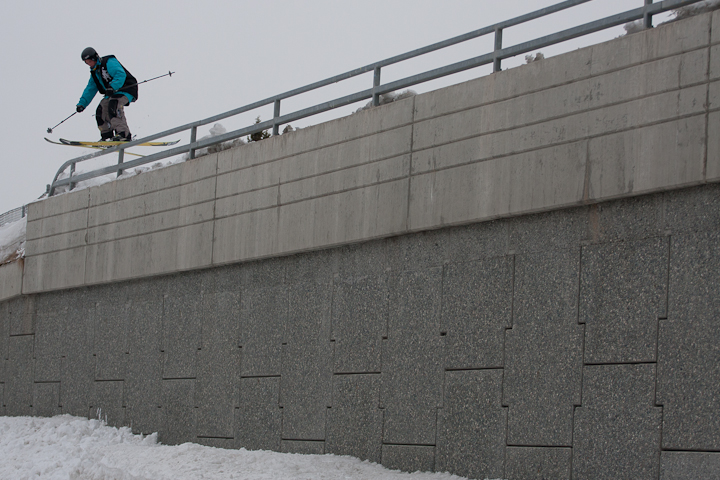 Durtschi sliding a rail on the side of the highway between Anchorage and Girdwood.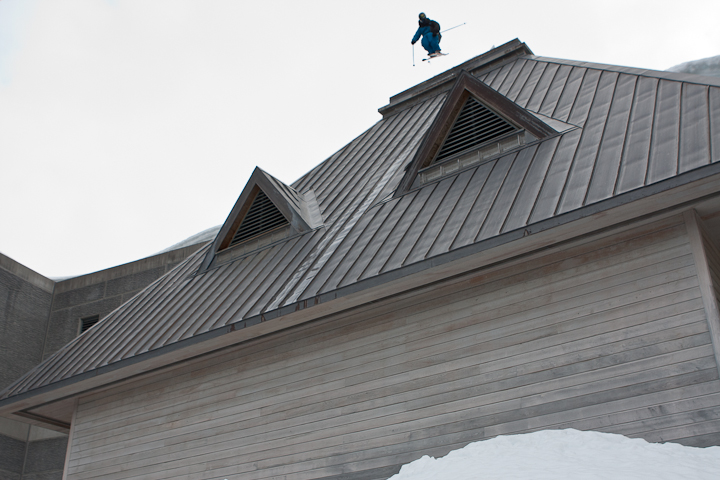 Martini sending it off the roof of the Hotel Alyeska.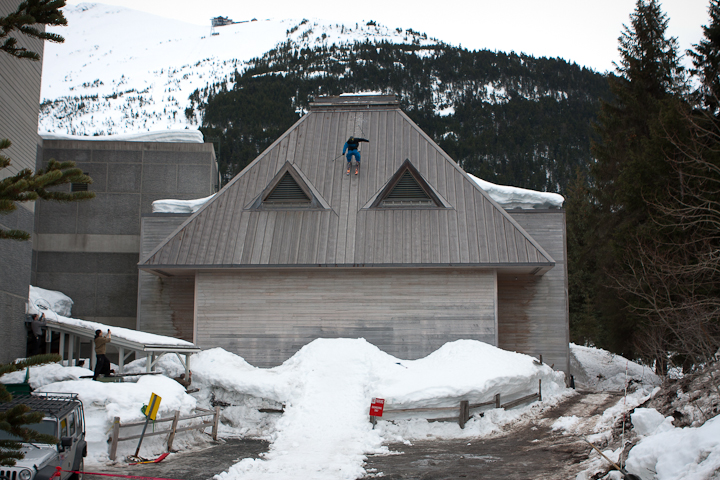 Nick Martini.
READ THE STORY
It's been a year and a half since Nick's near fatal accident skiing pillows on a TGR shoot in March 2020. The one where he was buried and his transceiver failed. He talks about the fallout from bringing attention to the faulty device and Black Diamond's luke warm response to take accountability. He describes his experience of the nearly 6 minutes spent under the snow, the training he and his crew used to save his life as well as and the physical and mental effects that were the result of
READ THE STORY
The new Atomic Hawx Ultra 130 sure is a looker - and it skis damn well too. | Atomic photo. I haven't been one to ski a dedicated resort boot in quite a few years. With the stellar performance that crossover boots have offered recently – including Atomic's own walk-mode boots – I just haven't really seen the point, but testing the new Atomic Hawx Ultra 130 made me realize what I've been missing out on. A few inbounds days Jackson Hole confirmed my suspicions - I was blown away by how
READ THE STORY
The iconic Caite Zeliff. Two-time Queen of Corbet's, Jackson Hole shredder, and as of late, paraglider Caite Zeliff sat down with the When Women Fly podcast to chat. Maybe it was Zeliff's sick lines in that caught your eye, or perhaps her go-getter attitude filming in Alaska for the first time in Either way, the podcast dives into her journey to become a professional skier, her childhood and ending up in Jackson Hole, how she balances obsession and success, being a female in a