Remote, bold, and mostly unknown, some of the dream, big mountain lines lie deep in Alaska's mountains and are accessible only by helicopter. Over the season, we will cherry pick the modern gems of ski descents from one of the greatest places on the planet for big mountain powder skiing: Alaska, The Dream Factory. It will be a display of mind-blowing, inspiring, and intense moments as we ask the heli-guides and owners to cherry pick a run from each of their permit areas. This is a look into what is possible by some of the best operators in the world and their talented guides, clients and athletes.

The Dirty Needle - Cherry Picking No. 1 - Tordrillo Mountain Lodge

Words by Kim Havell
Photos by Greg Harms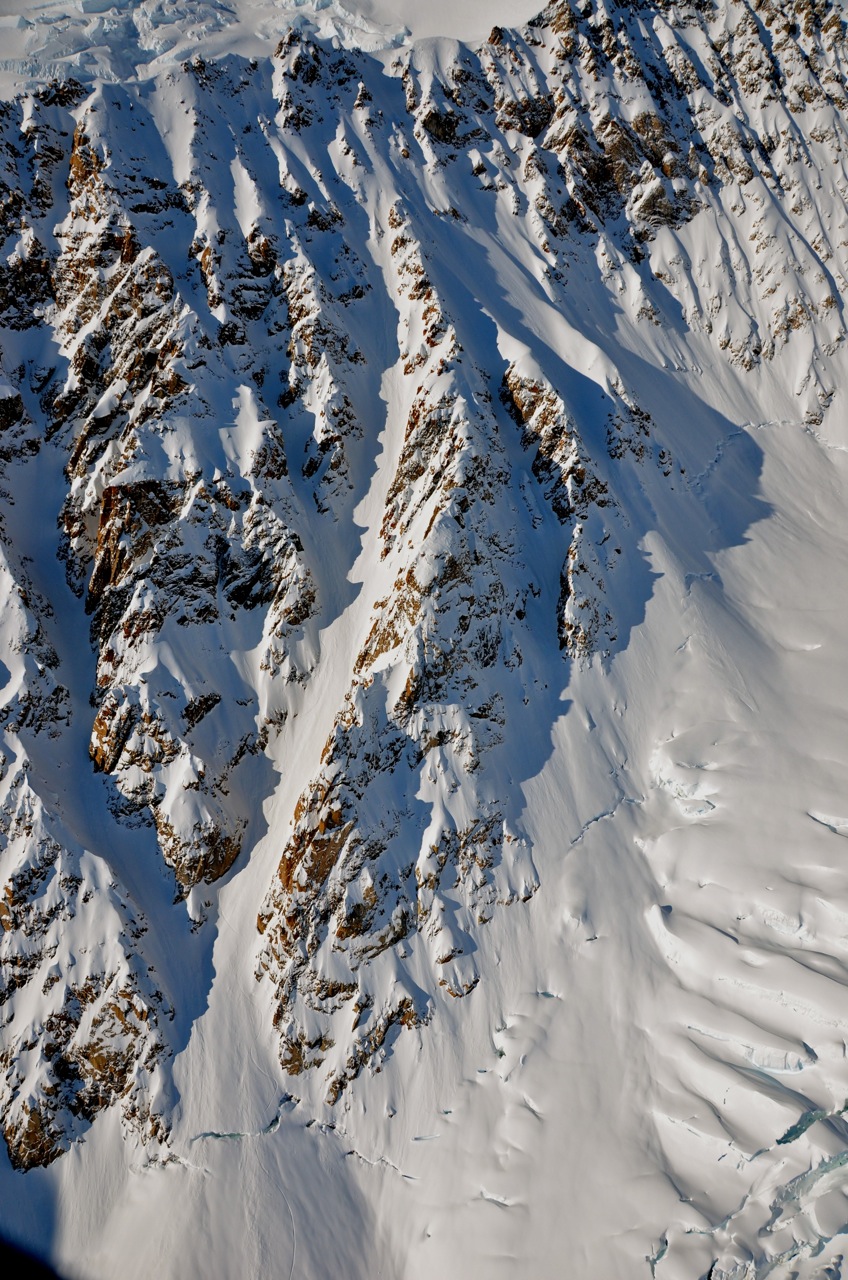 In February 2012, deep in the Tordrillos of western Alaska, guides Greg Harms, Mike Overcast, and Lel Tone set up clients for the run of a lifetime. The group was based out of the Tordrillo Mountain Lodge (TML) and the clients were ex-pro snowboarders from the Czech Republic. With a private heli, stable conditions, filled-in bergschrunds, and strong riders, it was the window of opportunity to drop into some big first descents.

The team was lined up with one of the best periods of operation in Alaska in the last 10 years. Over the week, the crew managed an astounding 118 heli-drops as they worked into more aggressive terrain in deliberate progression.

When the crew reached a target area of possibility, 20 miles from the lodge, it got named, "The Czech Palace." Some of the biggest lines yet discovered in the Tordrillo range are in the Palace, dropping off of near 10,000-foot peaks with roughly 4,800-foot couloirs. Nearby also sits the "Priority One" sector, with a stack of 3,500-foot spine walls, as seen in a few big mountain ski films.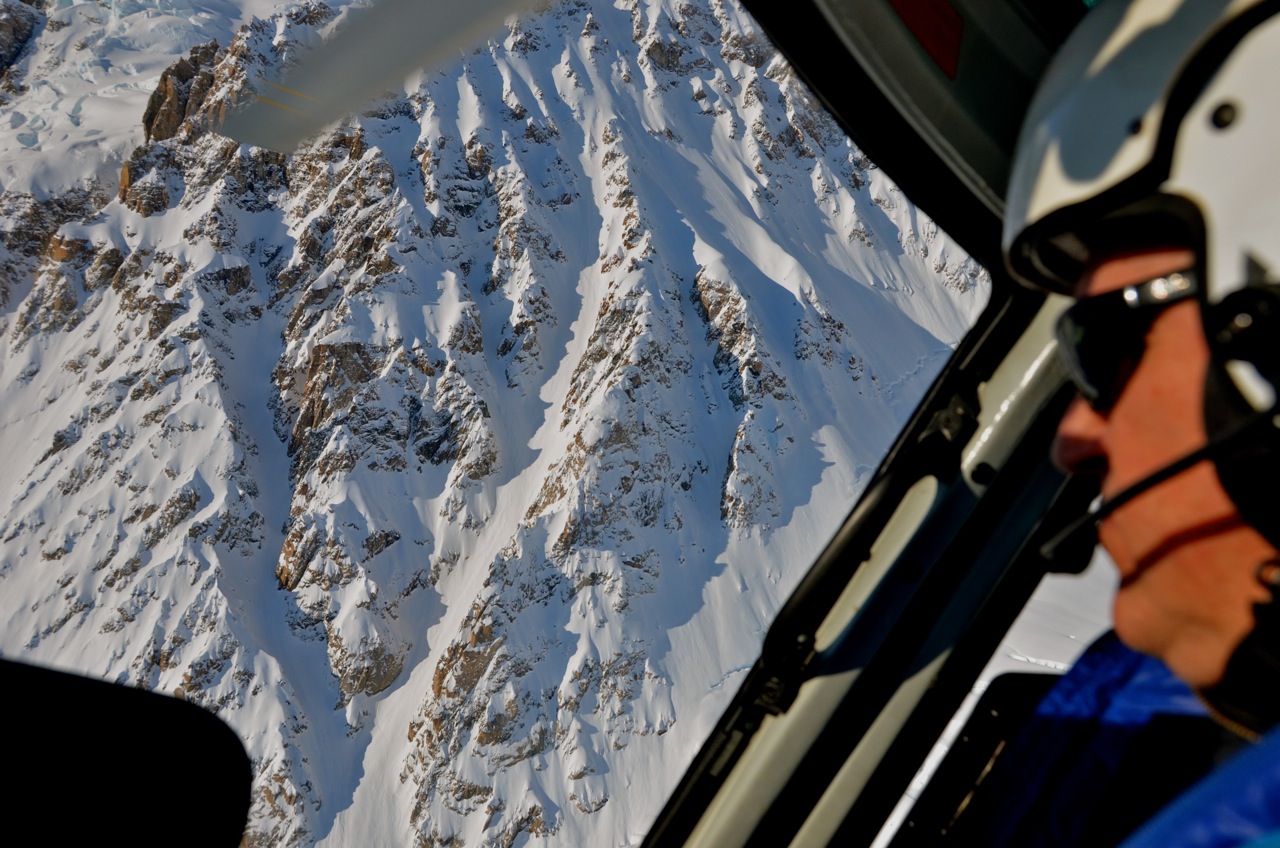 Harms, an heli-guide with 18 years of experience, had spotted The Czech Palace five years back, taken some photos, and was waiting patiently for the right time. Joining TML when it opened for winter operations eight years ago, Harms was invited in by Overcast to help map out and establish descents in TML's 1.2 million acres of permit area. Harms personally recorded 20 first descents in 2012 in Alaska, in addition to another 20 guiding near Valle Nevado, Chile.

"The Dirty Needle" is the most distinct and dramatic run within The Czech Palace with huge relief and incredible views. Besides the natural flow of the line, the views from the top include hanging ice off the steep sides of nearby peaks, including Mt. Gerdine. There is also spectacular rock color and formations unique to the area. David Horváth, 43, of the Czech group, was the first rider down the line. He had tears of joy at the bottom.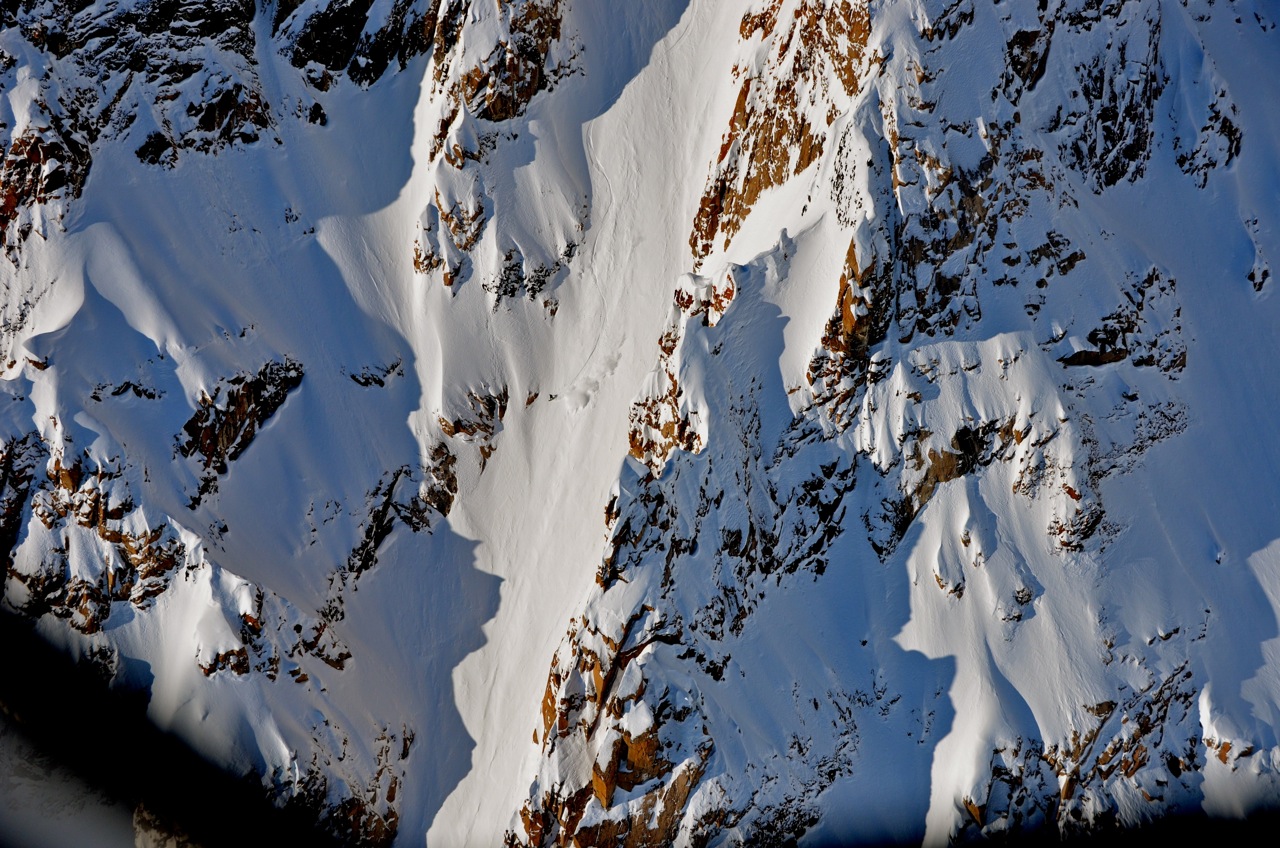 "The Palace is filled with gold and red granite that has a stunning contrast to the white, cold powder." Overcast said, "There was a line for everyone down different couloirs, with mind-blowing gendarmes, into the common basin below. Everyone got their own first descent."

TML has put in for additional permits to extend their operating areas. First descents for clients will be the norm for the next twenty years. There is much to explore in the Tordrillos; it is the Wild West of Alaska.

Find Out More About The Tordrillo Mountain Lodge

Compare Heli-Skiing Operations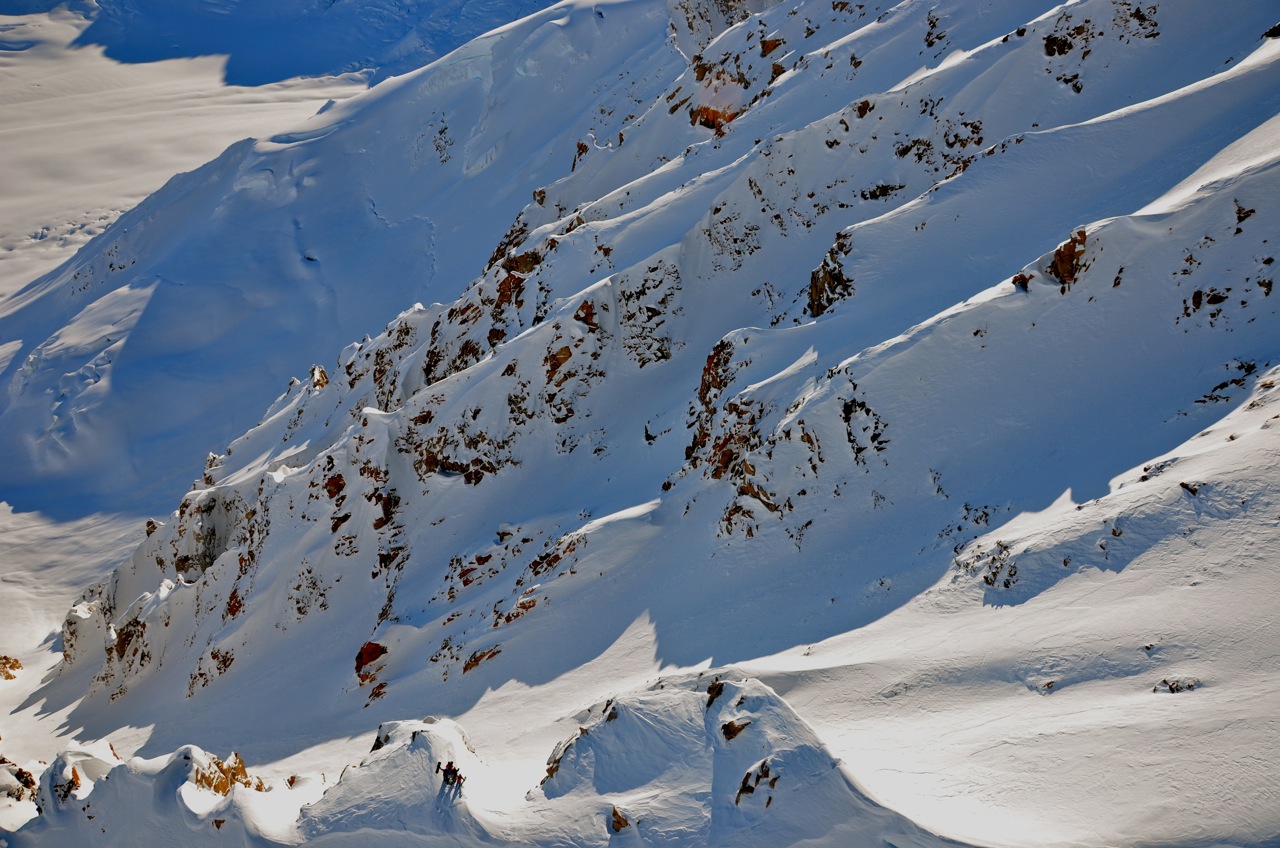 READ THE STORY
Atomic's Bent 110 will have you seeking out every pow stash you can find. | Andrey Shprengel photo. Atomic's Bent Chetler has got to be one of the most recognizable powder skis around. It's dual-rocker design, colorful graphics, and freestyle-inspired shape have put smiles on the faces of skiers for the last 14 years. Designed and developed with legendary freeskier and artist Chris Benchetler, and skied by all manner of Atomic athletes like Amie Engerbretson, Nick McNutt, and Kai
READ THE STORY
"Concerningly stairlike" sastrugi makes for great climbing. The skiing? That's for you to decide. | Max Ritter photo. "I think this bootpack might be the best part of our whole day," I half-joked to my ski partner Max, who was working hard not to roll his eyes as we booted up a narrow couloir in the Tetons that from afar we had deemed "chalky." Wind howled up the leg vents in my ski pants as I kicked steps up concerningly stairlike sastrugi, which was proving to be an excellent surface
READ THE STORY
Avalanche airbags might be one of the most divisive pieces of snow safety technology we have today. Folks tend to either swear by them, considering them a piece of equipment as essential as an avalanche beacon, or swear they'll never wear one because "the bags are too heavy" or they'll "lead to a false sense of security and thus bad decision making." Whatever your thoughts may be, there's really no doubt to the notion that they work well to save lives. While an airbag won't prevent you from