TGR has been hosting The North Face Photo Contest every winter for the past five years, with the goal of finding the best amateur ski & snowboard photographers across the US & Canada. This year's contest, which celebrated The North Face's storied Steep Series line, garnered over 160 entries, with some truly incredible photos and one heartwarming story attached to memory of one of the winning photos. Check out this year's awesome field of entries!
1st Place - Brendan Wu by Ned Cremin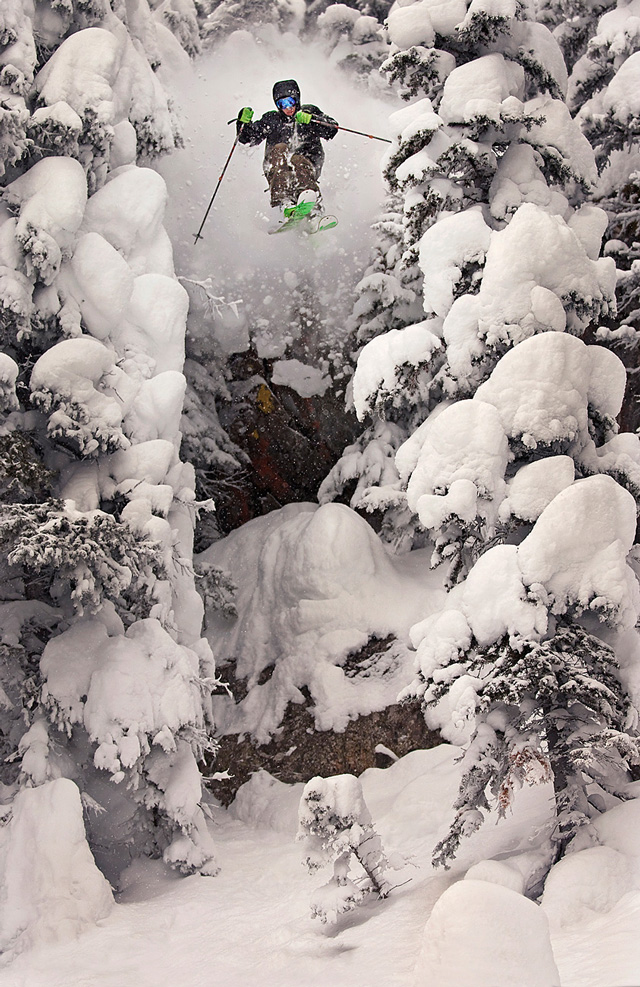 Colorado's rediculously bountiful snow year set the stage for the winning photo this year, brought to you by photographer Ned Cremin and skier Brendan Wu, backcountry partners who collaborated for an incredible shot that makes the Steamboat backcountry look like Japan. "It had been dumping all week in the Steamboat backcountry and continued heavy throughout that day," Ned said. "We rode several deep lines before spotting this launch through the trees. Brendan had to thread the needle on both his approach and landing, while also having to pass through the White Room. I was able to capture him right as he emerged, cleared for flight."
Their winning efforts garnered the pair two $250 gift cards to The North Face and two $250 TGR swag packs. Congrats guys!
2nd Place - Jacob Mandell by Cory Tarilton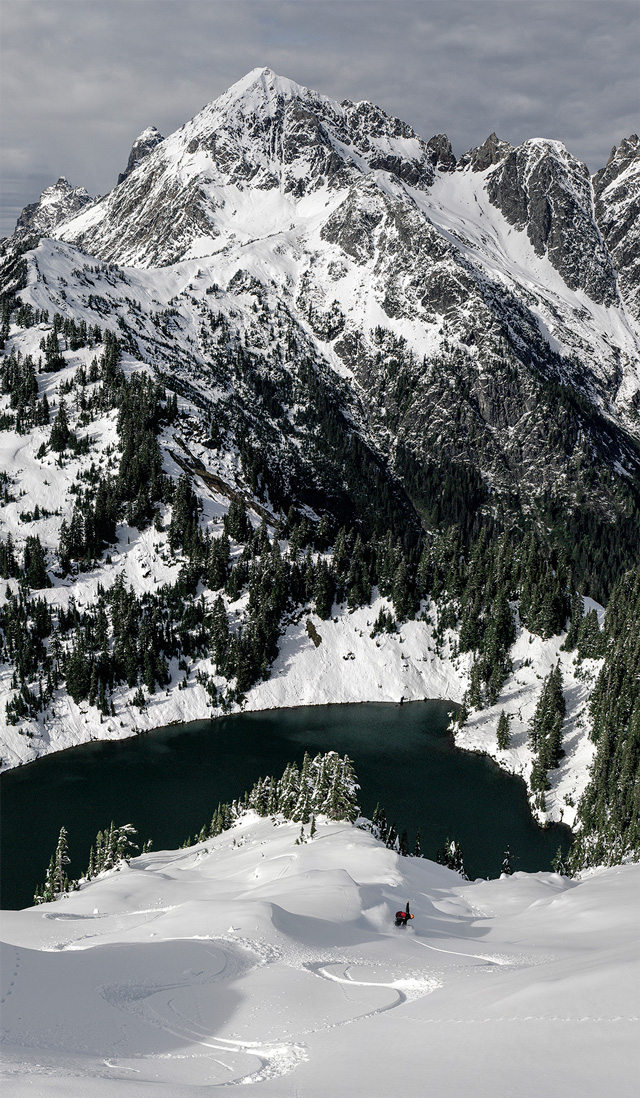 Despite a slow start to the heart of the season in the Pacific Northwest, Western Washington University students Cory Tarilton and Jacob Mandell were still able to make magic happen in the Cascades' early season. "Early season in Washington State would be a bit of a misnomer this year. We're sitting here, after Christmas, still waiting for the 'season' to start. Ski areas are open but many resemble ice rinks, while storms continually come in just above ski area elevations. This picture is proof that those who try and know where to look, are rewarded with the goods."
For their efforts, the pair won two $250 gift cards to The North Face, along with a number of TGR films. However, the pair intends to donate the gift cards to the Jake Merrill Outdoor Leadership Scholarship, an avalanche education fund named in the memory of their friend Jake Merrill, who died tragically in an avalanche this winter while on a ski touring trip to Wallowa Alpine Huts in Oregon. Those who'd like to join Cory and Jacob in helping future backcountry skiers and riders get educated in safety and avalanche awareness are encouraged to click the donation link here. Please indicate that the funds are to be directed to the "Jake Merrill Outdoor Leadership Scholarship," or by check to The Jake Merrill Outdoor Leadership Scholarship, WWU Foundation, 516 High Street, OM 430, Bellingham, WA 98225-9034.
Best of the Rest
Despite the contest prizes only being available to entries from the US & Canada, The North Face Photo Contest received a number of outstanding photo entries from around the world, from Macedonia and Sweden to the British Columbia backcountry and right here in our own background in Jackson Hole.
Alexandre Cauchon-Beauséjour by Jean-Sébastien Chartier-Plante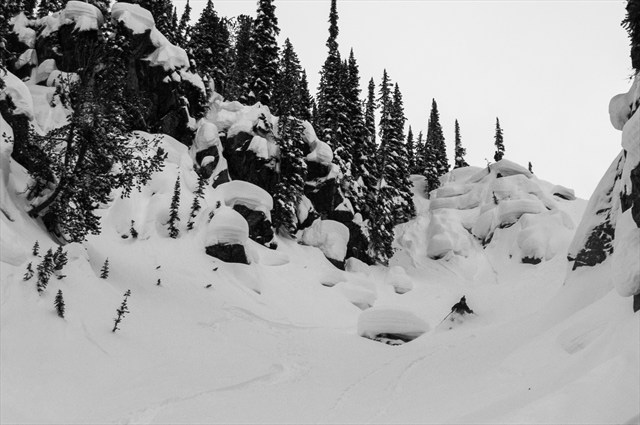 "This is the last run of Alexandre Cauchon-Beauséjour at Fairy Meadow hut, in the Canadian Selkirk, after a week of deep backcountry powder, trees and pillow run and most of all good time with friends. We were looking for those pillows all week, and after 90cm over night, we finally went for it at the last day."
Cam Fitzpatrick by Zach Hellmuth
"Cam Fitzpatrick soaring high in the Wyoming backcountry near Togwotee Pass on a early winter morning."
Oskar Asander by Anna Mossberg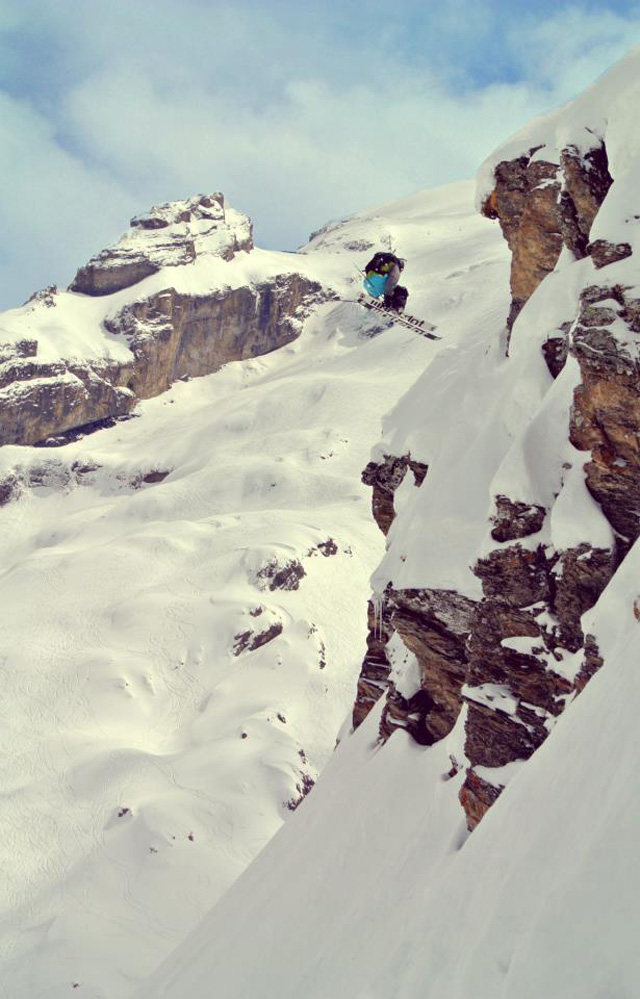 "360 Japan out a cliff in Engelberg, Switzerland. My previous girlfriend took this photo. This is the 2nd try. The first try was the day before this photo was taken and I dislocated my shoulder really bad and was in A LOT of pain in this try. But I really wanted to get a clean photo on a 3 out of this cliff and I'm happy the way this photo came out."
Ellen Zellen by Arben Islami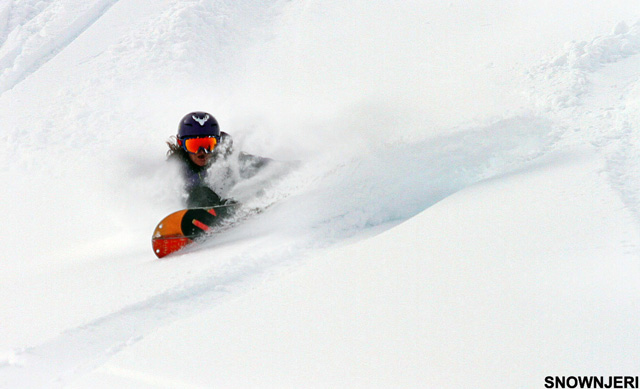 "Made during the seasons first powder session in Popova Shapka in Macedonia on 26th of January 2014, splitboarder Ellen Zellen hammers a turn in the fresh snow!"