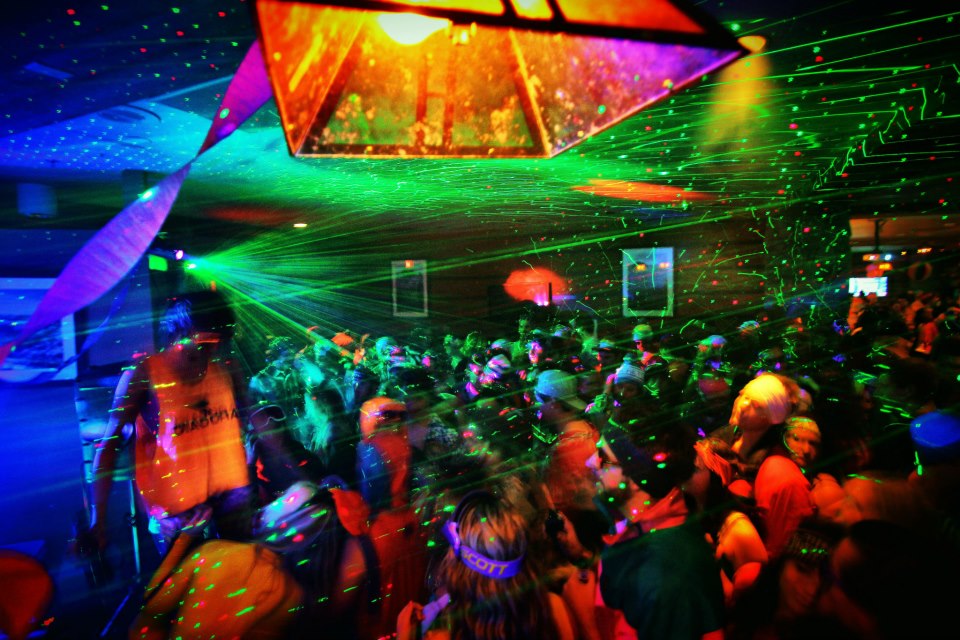 "Heel Pieces" is a column by Ryan Dunfee published twice a month on TetonGravity.com. In each entry, Dunfee tackles an area of ski culture in an effort to provide insight to the sport. This week, Dunfee takes on the biggest issue facing ski towns world wide: partying.

The Art Of Ski Town Party Planning

Ryan Rambo grew up snowboarding the tiny hills near Columbus, Ohio. After college, Rambo moved to Seattle, started snowboarding the Cascades, and at the same time began break dance lessons. After years of traveling, we would eventually meet in Bariloche, Argentina, where Rambo, completely sober and in an orange one-piece, was throwing down a torrent of a one-man show, completely unafraid to breakdance solo at a party Corona and Reef were throwing in the base area.

We would eventually become roommates in Tahoe, and Rambo's social fearlessness, relentless enthusiasm for dancing, and passion for creative celebration concepts has led him to a formidable amateur party-planning career around the Lake. He's been able to break the mold of boring dude-heavy dubstep fiestas and has instead rolled out a series of dance-heavy throwdowns with excellent music, loose inhibitions, and, most improbably, steady 50:50 male to female ratios. Rambo Party Productions and the DEA (Dance Enforcement Agency) have put on standout parties like Barmaggedeon, the Barmuda Triangle Halloween Pub Crawl, and an epic Soul Train-themed party that served as my going-away party from Tahoe. So I asked him to divulge a few of his party planning secrets for all of you on the cusp of throwing your ugly sweater Christmas party.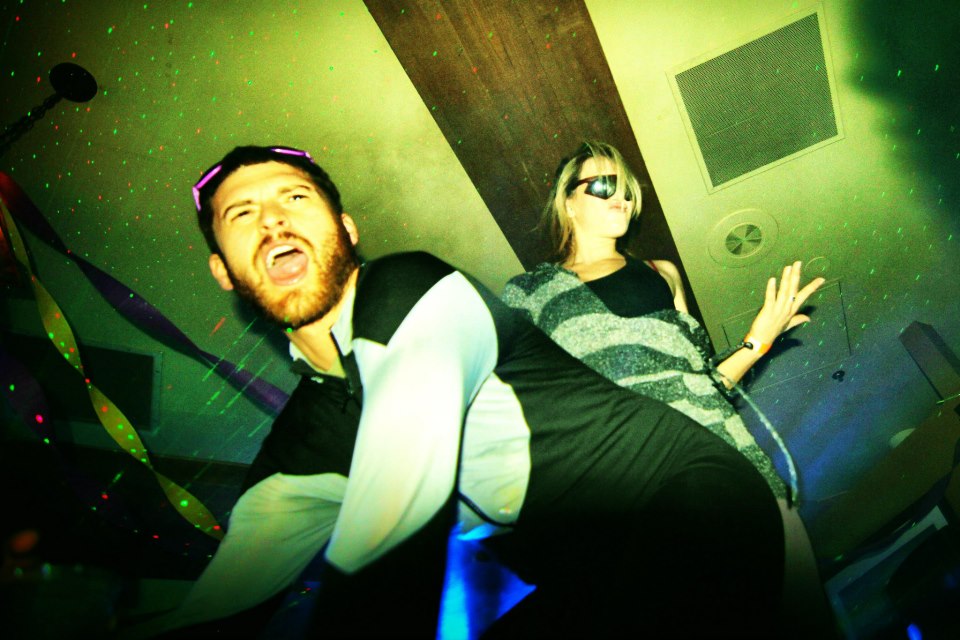 Ryan Rambo: Firstly, anyone will agree that the No. 1 problem in ski towns is their lack of women. Hundreds of millions of unscientific studies done by many anonymous party goers conclude that parties in ski towns have guy:girl ratios ranging from 6:1 all the way up to 9:1. This creates a testosterone unbalance that rivals backwoods coal mines and lumberyards in West Virginia. Balance is key in creating a positive vibe. Trust me, no one wants a circle jerk in the middle of the dance floor.

With that said, every part of the party planning process should be considered with the female in mind. No matter who you are, let your potential female guests be the guiding beacon in following the three-step process outlined below that will guarantee a good time.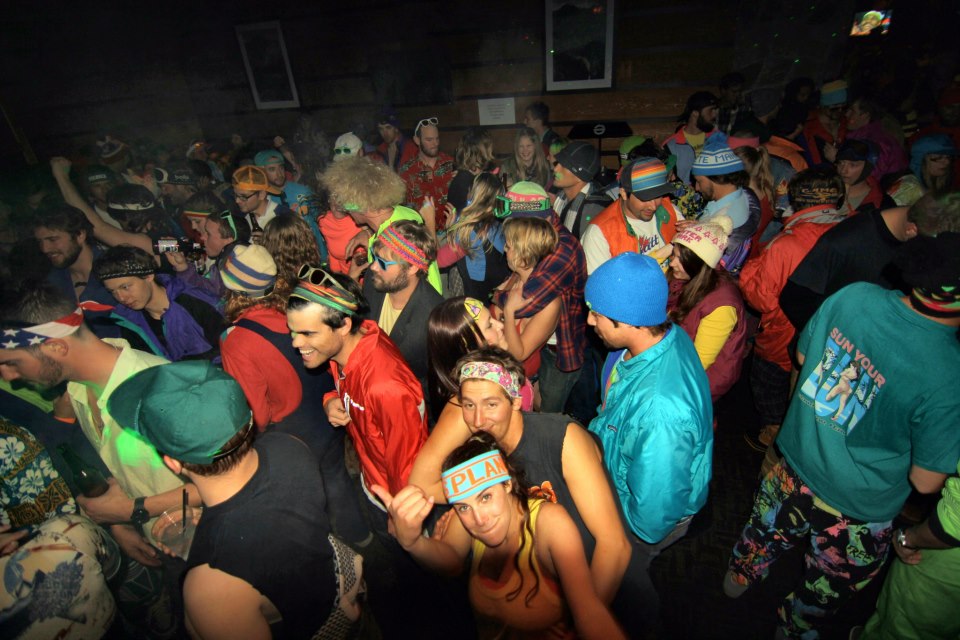 1. QUALITY MUSIC: Play music people like. Everyone has their preferences, but the fact is, most will not enjoy the whomp whomp wiggity wack wobbles of brostep all night long. Find a DJ who is committed to adjusting for the crowd, keeping the energy high, and knows WHAT MAKES PEOPLE WANNA DANCE AND JUMP AND SWEAT. The music brings the party and it should never be discounted. Never have a party that is DJ'ed by some randobro who wants to play the latest Justin Beiber dubstep remix on their iPod, or let them gain control of your music output.

2. CREATIVITY: Create a theme and get super weird! Make the theme unique, but open enough for people's creativity to run wild. This is essential for bringing in the female beings. Females like dressing up. Get them stoked on dressing up and they will come…and bring their sizzling hot friends. Plus having a costume means the bros have to get out of their tall tees and wear something that is actually cool.

3. PROMOTION: If you have the wind in your sails from creating an event that is quality and creative, then naturally your passion will reveal itself as your party vision evolves and it is time to promote. If you want to throw a true rager — a lightnight bolt smashing, in-your-face party — then EVERYTHING in your life must be dedicated to the cause. Your entire schedule leading up to the event must be dedicated to raging and partying and dancing 24/7. Going to other (crappier) parties and exhibiting your own superior party skills, followed by an invite to your (superior) event is a great tactic. When you invite someone to your party, whether it's at a bar, on the hill, or in the supermarket, make sure you do a super sweet Michael Jackson-esque spin move after to emphasize how serious you are about dancing and getting wild.

OTHER HOT PARTY TIPS:

• If you want to get people pumped at the beginning of your party, run into a crowd and start flailing your arms and jumping around and screaming "PARTY!" until people start jumping around and partying with you.
• Bring popsicles: people love raging the dance floor with popsicles in their mouths. Get wild and create a glorious cocktail by letting your popsicle slowly melt in a cup of vodka.
• Get tons of lasers and fog. People go wild over laser beams. It makes them feel like they are partying in the future.
• Watch Soul Train videos on YouTube, and better yet, use a projector to play Soul Train Youtube videos on the wall during your party. As far as dance tutorials and inspiration go, both for yourself and your guests, Soul Train is where it's at. Here you will see innovative body movements and that kind of sexy funk that has been starting dance parties since the 1970's. You WILL get laid if you can dance like they do on Soul Train.

*In addition, don't invite males. Dudes will be at the party no matter what you do.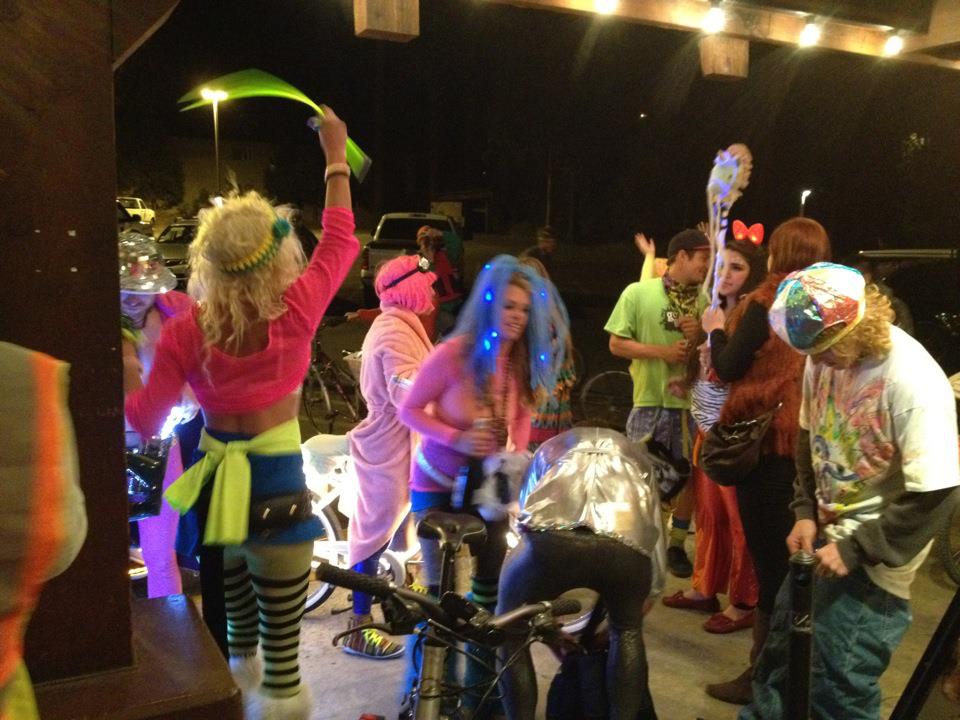 READ THE STORY
Atomic's Bent 110 will have you seeking out every pow stash you can find. | Andrey Shprengel photo. Atomic's Bent Chetler has got to be one of the most recognizable powder skis around. It's dual-rocker design, colorful graphics, and freestyle-inspired shape have put smiles on the faces of skiers for the last 14 years. Designed and developed with legendary freeskier and artist Chris Benchetler, and skied by all manner of Atomic athletes like Amie Engerbretson, Nick McNutt, and Kai
READ THE STORY
"Concerningly stairlike" sastrugi makes for great climbing. The skiing? That's for you to decide. | Max Ritter photo. "I think this bootpack might be the best part of our whole day," I half-joked to my ski partner Max, who was working hard not to roll his eyes as we booted up a narrow couloir in the Tetons that from afar we had deemed "chalky." Wind howled up the leg vents in my ski pants as I kicked steps up concerningly stairlike sastrugi, which was proving to be an excellent surface
READ THE STORY
Avalanche airbags might be one of the most divisive pieces of snow safety technology we have today. Folks tend to either swear by them, considering them a piece of equipment as essential as an avalanche beacon, or swear they'll never wear one because "the bags are too heavy" or they'll "lead to a false sense of security and thus bad decision making." Whatever your thoughts may be, there's really no doubt to the notion that they work well to save lives. While an airbag won't prevent you from