Sage Cattabriga-Alosa, Dylan Hood, Dash Longe and Tim Durtschi made the trek back to Girdwood, Alaska, to film for Teton Gravity Research's next movie, "The Dream Factory." This time the crew brought their snowmachines for a high-octane powder assualt on the mountains.
So far the crew has explored four different trailheads in the area, which have provided more than enough terrain to play on. It's been a nice surprise to show up at the parking lot each morning to see no other cars, crews, or slednecks. In some cases the boys have been able to access the same terrain as a heli on their snowmachines.
All photos by Pete O'Brien.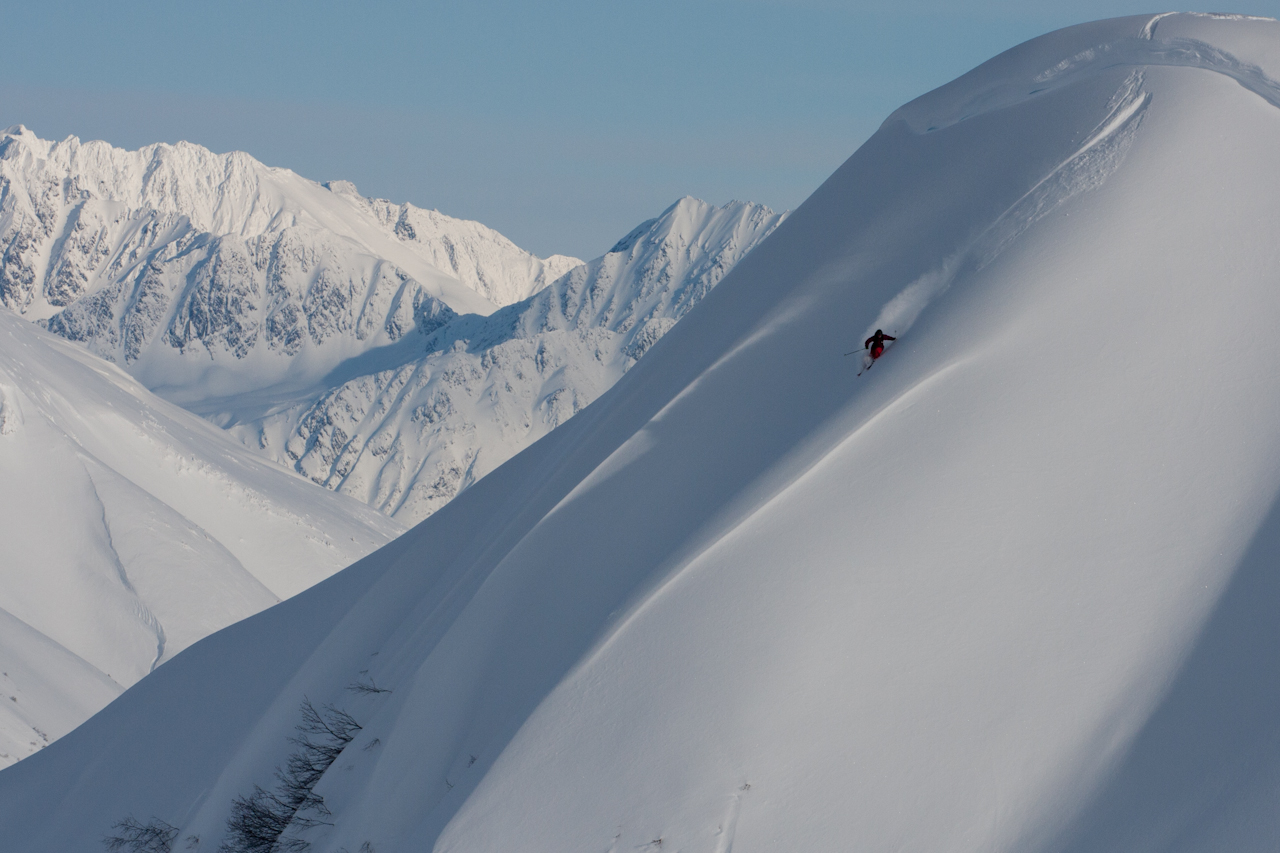 Sage snowmachined for 10 minutes to get to the top of this peak. He ghost rode it to the bottom where it's patiently waiting for him.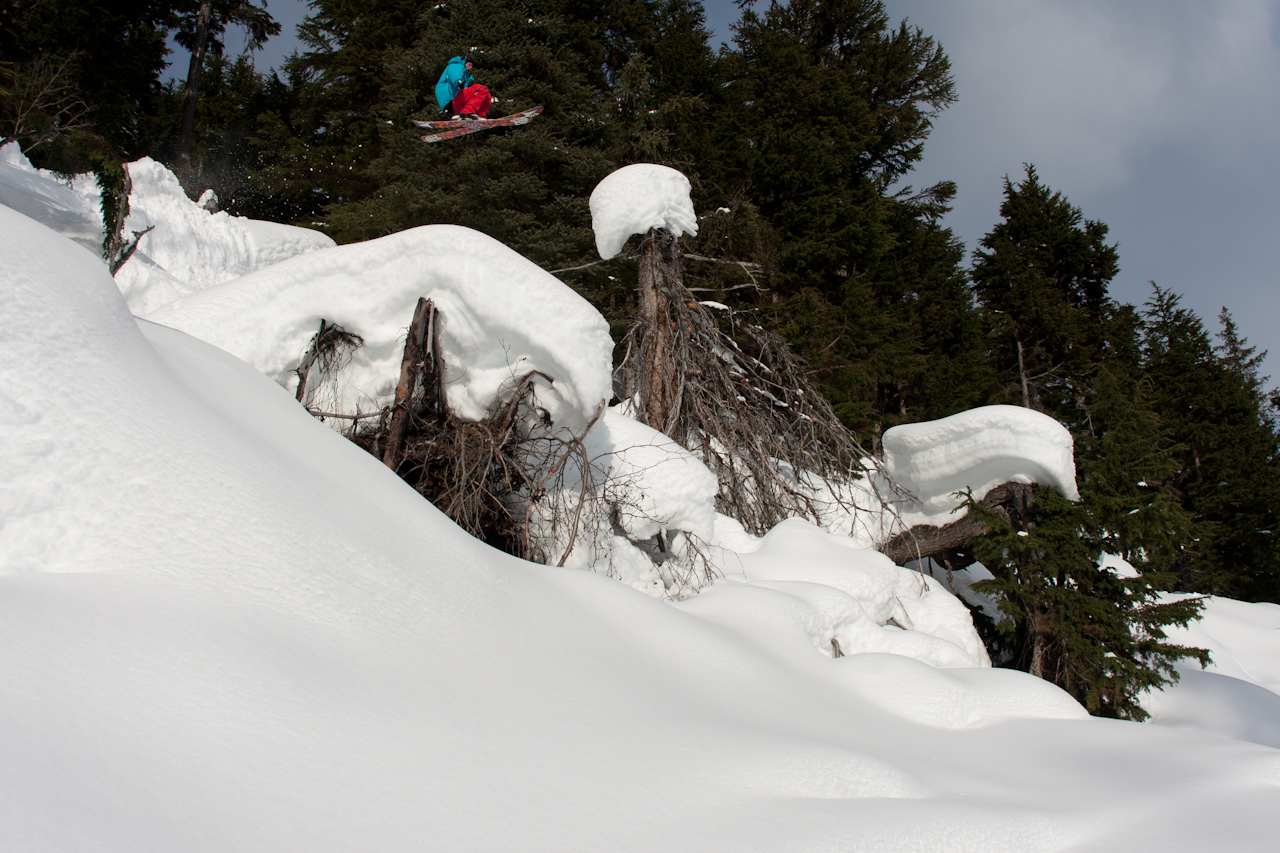 Tim Durtschi on his way to winning a pillow fight.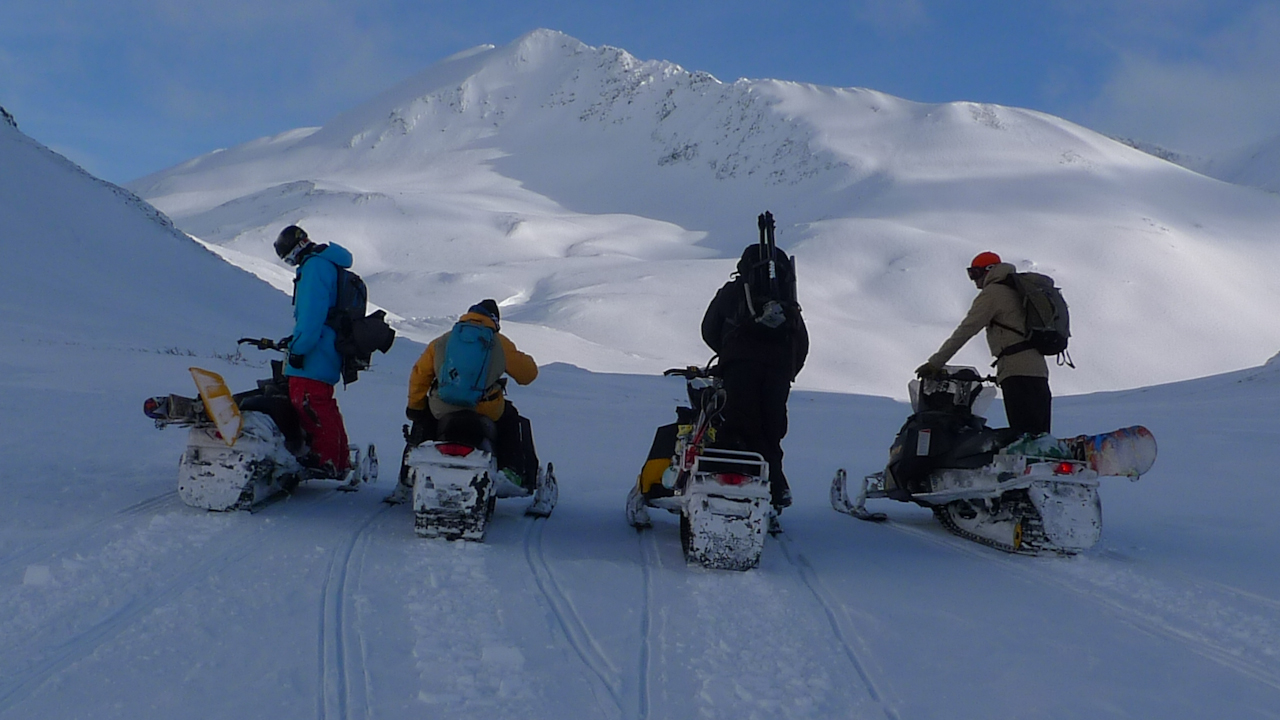 In Alaska, sleds are called snowmachines.
Dylan Hood sending it somewhere between Girdwood and Seward.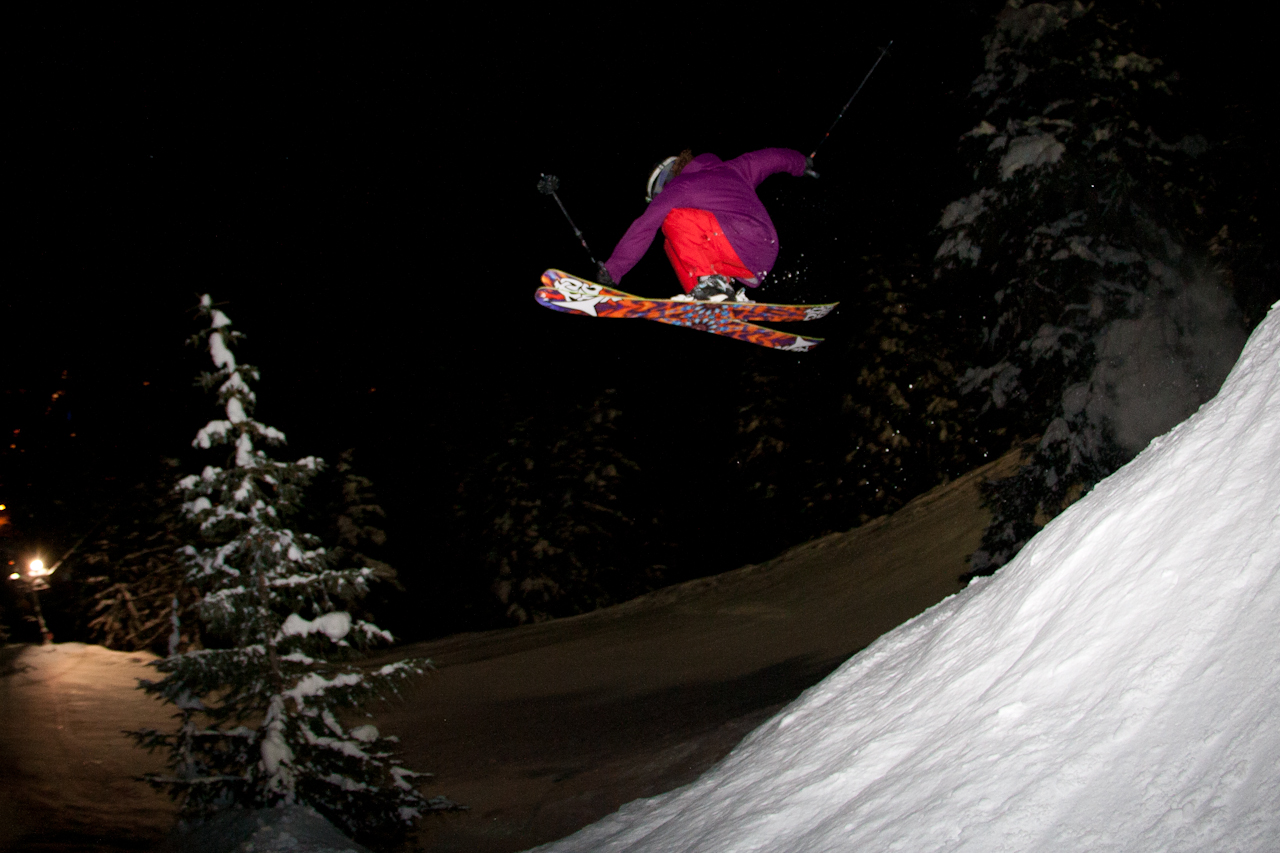 Alyeska just broke the 700-inch mark since October. After a long day of snowmachining, Sage and the crew shred the resort until last chair.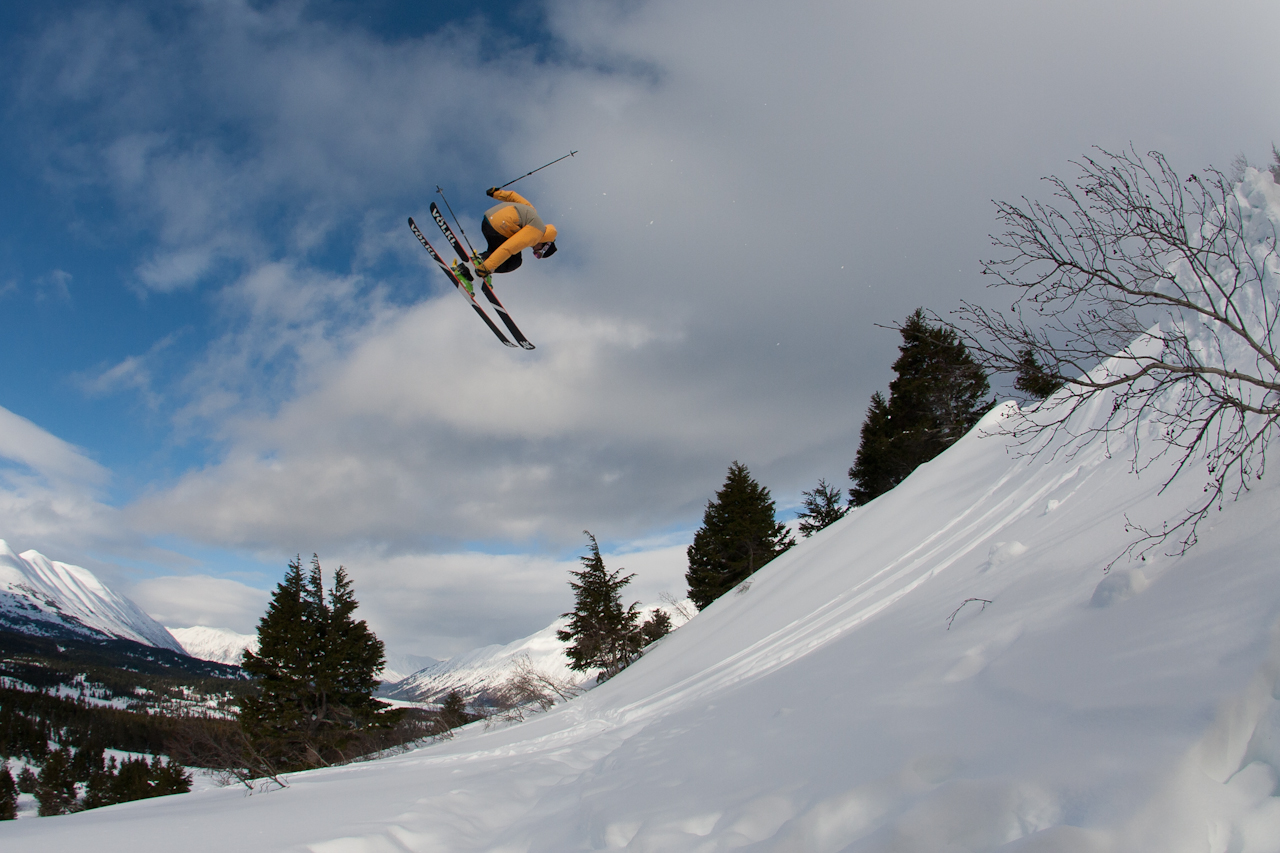 Dash Longe taking it huge on the guinea pig hit, as usual.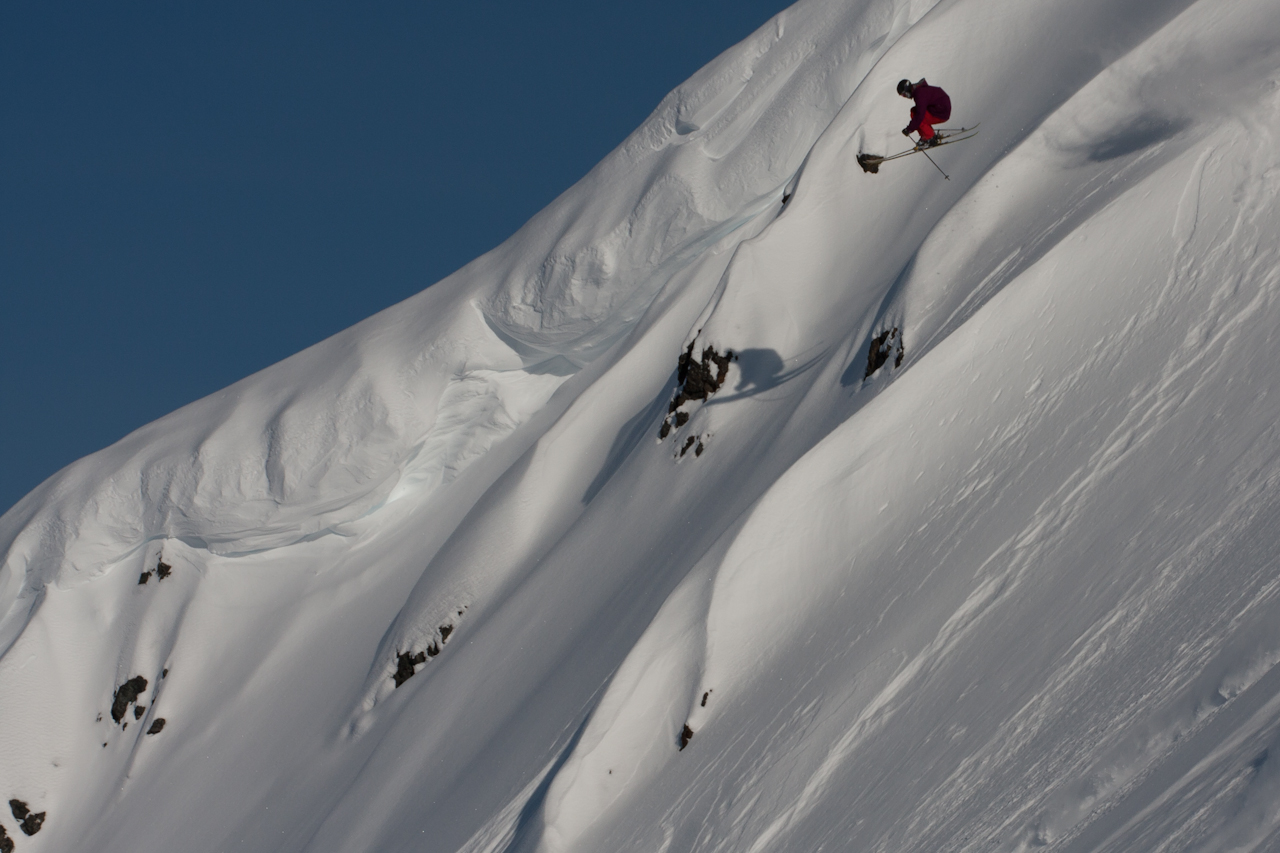 Sage popping spines.
Durtschi bumped into this natural feature after riding his snowmachine for 3 miles over whoop-dee-doos. A 3-mile approach at 3 miles per hour.
READ THE STORY
It's been a year and a half since Nick's near fatal accident skiing pillows on a TGR shoot in March 2020. The one where he was buried and his transceiver failed. He talks about the fallout from bringing attention to the faulty device and Black Diamond's luke warm response to take accountability. He describes his experience of the nearly 6 minutes spent under the snow, the training he and his crew used to save his life as well as and the physical and mental effects that were the result of
READ THE STORY
The new Atomic Hawx Ultra 130 sure is a looker - and it skis damn well too. | Atomic photo. I haven't been one to ski a dedicated resort boot in quite a few years. With the stellar performance that crossover boots have offered recently – including Atomic's own walk-mode boots – I just haven't really seen the point, but testing the new Atomic Hawx Ultra 130 made me realize what I've been missing out on. A few inbounds days Jackson Hole confirmed my suspicions - I was blown away by how
READ THE STORY
The iconic Caite Zeliff. Two-time Queen of Corbet's, Jackson Hole shredder, and as of late, paraglider Caite Zeliff sat down with the When Women Fly podcast to chat. Maybe it was Zeliff's sick lines in that caught your eye, or perhaps her go-getter attitude filming in Alaska for the first time in Either way, the podcast dives into her journey to become a professional skier, her childhood and ending up in Jackson Hole, how she balances obsession and success, being a female in a