As 2014 began, the ski world lit up when an edit dropped that quickly gained traction with skiers all over the world. The Euro-based crew from Likebomb released its first episode of the year—"Sh*t-F*ck Skiing"—and the edit left viewers reeling in its wake.
While most were nursing New Year's Eve hangovers,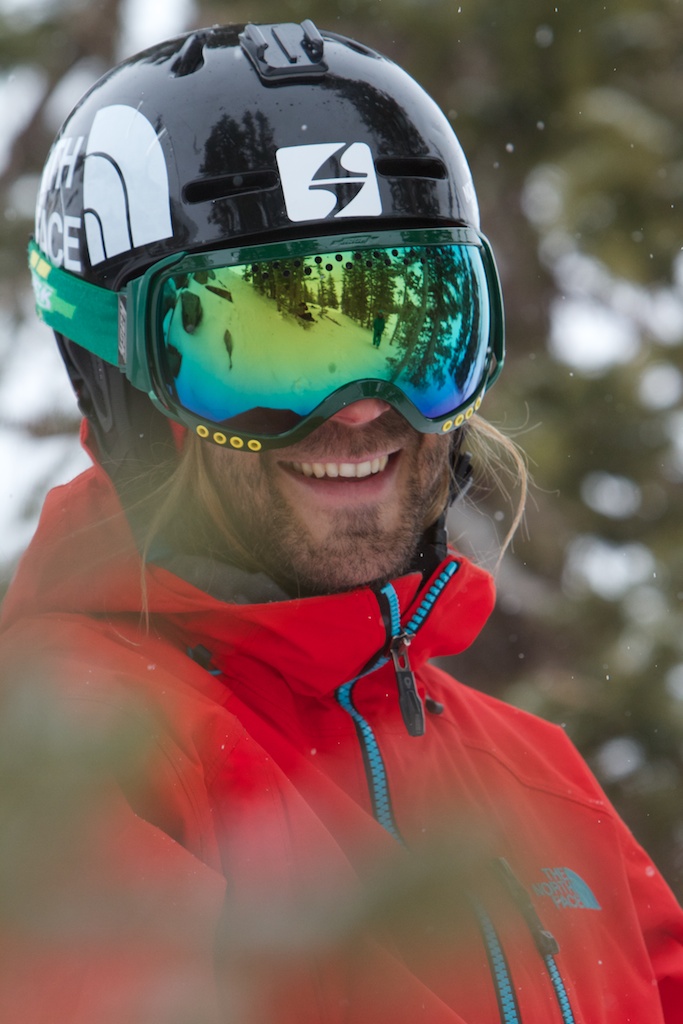 Photo courtesy of Tecnica/Blizzard
Give us a little backstory about yourself.
I grew up skiing in Sweden in a town that's probably a lot like the East Coast in the US, but even smaller. Our mountain was only about 200–300 vertical meters, so you could only have a FIS GS race and not much more. I never skied park that much, just went straight from ski racing to freeride. After a three-month trip traveling around the States and skiing, I came back to Sweden and was doing demolition work and asbestos cleaning for almost five years to finance spending winters in Engelberg.
Did you guys set out to film "shit-fuck conditions?"
The goal was to film cold, preseason blower pow in the Alps, but it looked bad when Erik Henriksson, the filmer, and I arrived in Engleberg. After a couple of days we talked about rebooking the trip and coming back when it was better. But, we decided that since skiing is always fun we should ski like we do everyday and shoot it. Of course we all love skiing pow, but I like to ski in all conditions. Normally, you don't have a filmer when the skiing is like that. We just tried to make the best of what we had.
Yep--Johan skis this. POV footage compliments of the man himself.
Has there been pow out there or is it as bad as it looks in the edit?
I was in Engleberg early in the season (around November) when Jacob Wester was filming his series "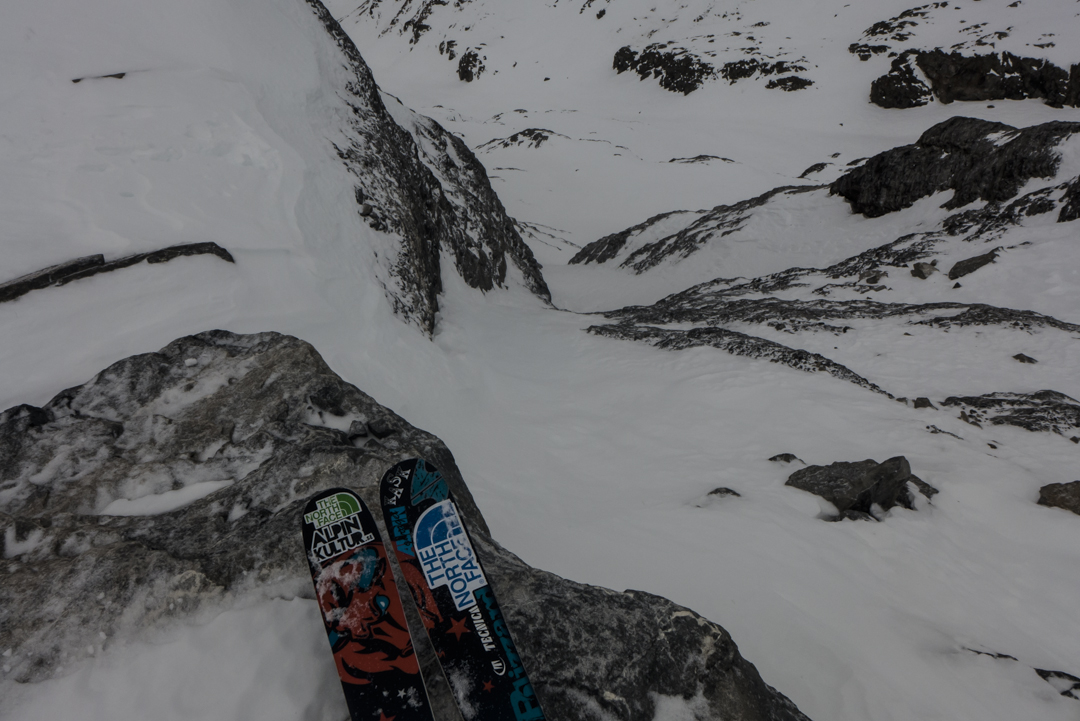 Possibly the best POV footage you'll ever see.
Have you been surprised by the response to the first Likebomb edit?
It's pretty unbelievable how bananas things went online. I didn't see it coming at all. It was really unexpected, this publicity. I remember the first text I received from the filmer. He wrote, "Cool… 1200 views and counting." We were psyched to see people sharing it. It's not like we thought we were sitting on this super cool edit. We didn't have any idea how people would respond when we released it. But, we're so stoked that they like it. I was reading the TGR forum and blushing…
The social media buzz about your edit has been crazy. Have you been engaging with people?
It's so funny to watch the social media updates when conditions aren't good in mountain towns, because it goes from desperation to claiming in one day. I have responded a couple of times by asking if I'm destined to ski ice for the rest of my life.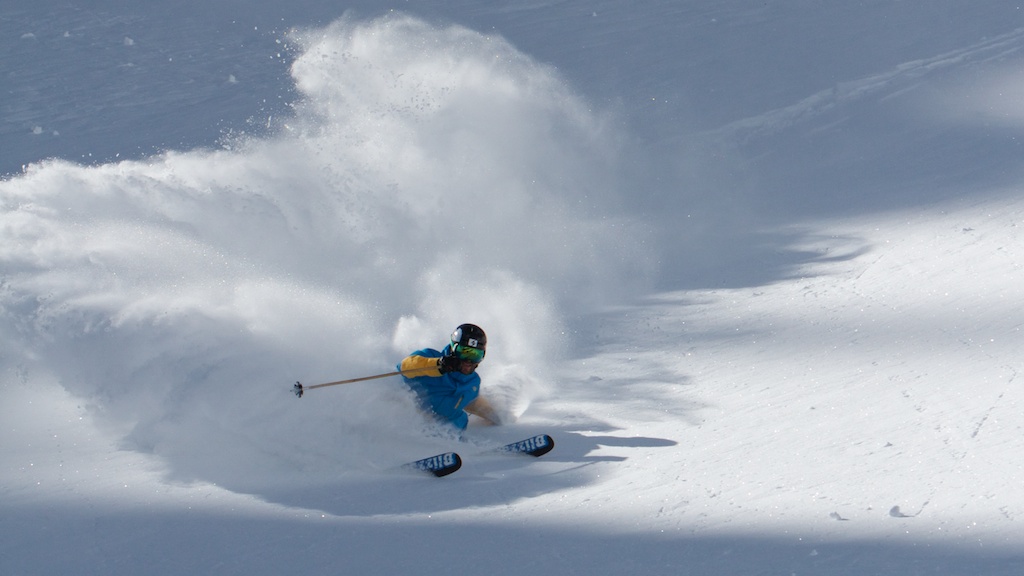 Yep--Johan can also ski powder. Photo compliments of Tecnica/Blizzard.
What's the plan moving forward with Likebomb this season? Are we going to see more edits?
This blew up pretty big, and it makes me nervous to think about how to proceed. The plan from the beginning has always been to make five or six edits this year. We have some trips to different destinations booked. As I wrote on the EpicTV page for this episode, we are going to try to do different stuff. I hope we can surprise people and do something that they do not expect. I think that's why this blew up because no one would film in these conditions, most people aren't even skiing, they're just staying home because the conditions are too bad.
You were a part of the most recent Sweetgrass film, "Valhalla" What was it like working with them? And, whose idea was it to ski naked?
The Sweetgrass guys are great people. They're special people in a good way. They have their own way of being, and they aren't searching for likes. I lived in their house in Nelson, BC for about a month last year, and it was probably the driest month they've had up there. The nude idea sounded quite fun, and we had a few sessions of nude skiing. They're total free spirits and it was really great to be a part of their mission.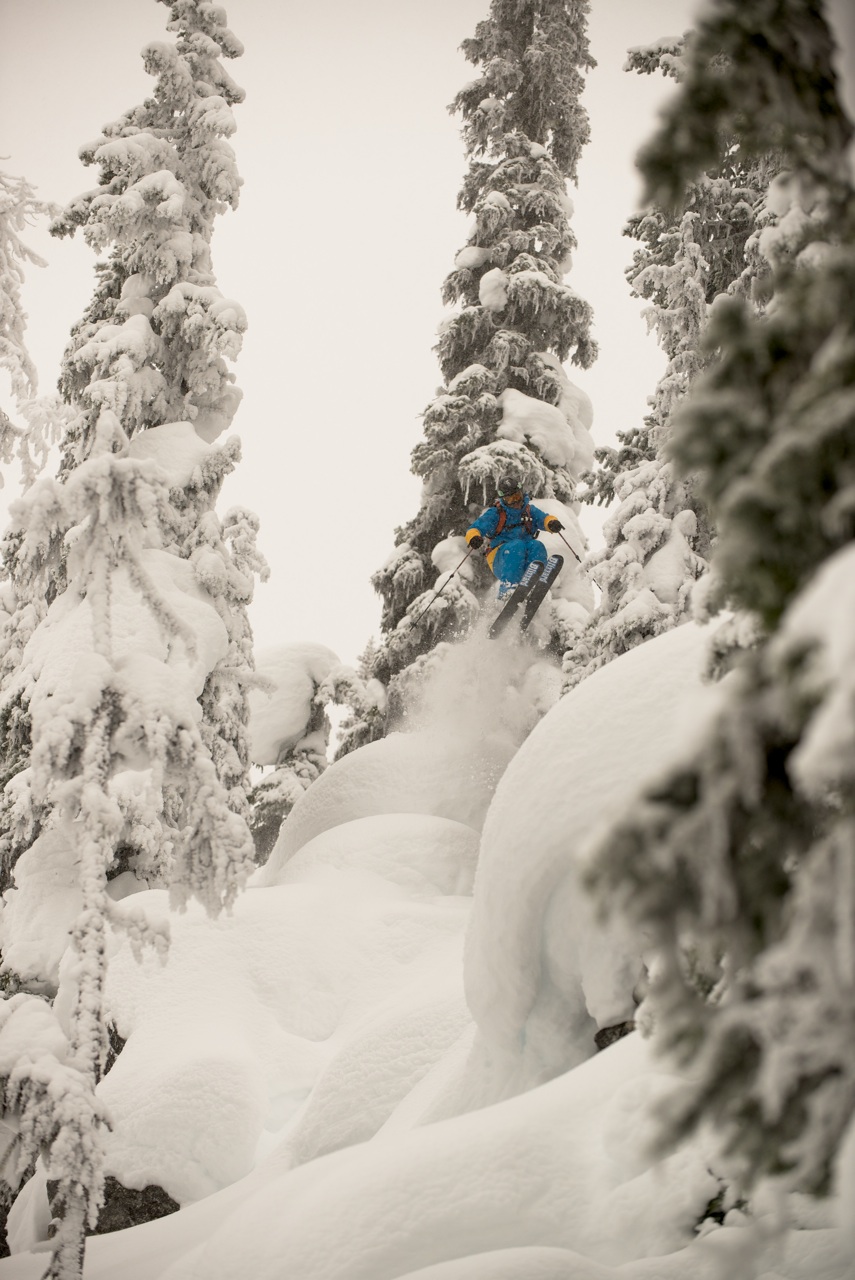 Johan bashing pillows in Vahalla. Photo by Jesse Hoffman and courtsey of Tecnica/Blizzard.
Those shit-fuck conditions look a lot like some freeride comps. Have you ever competed in big-mountain skiing?
I did some comps years ago and they were fun, but it didn't seem like the thing for me. To ski a face someone else picks for you in conditions that might be bad got me a bit nervous.
You talk a lot about doing things "different." From that online magazine to an edit that got everybody talking to a webisode that's looking to surprise people. Where are you finding inspiration to do things in a new and fresh way?
I get inspired mostly in seeing people have fun. It is too much about pushing the sport forward and sometimes people are progressive just by having fun, and that's what I find inspirational. The fun factor and people who are playing with the terrain in different ways is inspiring. I like watching Nicolas Müller ride. And, this edit is super straight-forward hard-charging skiing, and it's really inspiring to look at people who ski like that with control like Ian McIntosh and Sverre Liliequist—he's an inspiration for everyone over here. I find a lot of inspiration from the people I ski with, too.
Did those lines have you gripped?
For sure, standing on top of those lines had my heart racing. But, on the other hand, what I am really scared about is snow moving and avalanches. I think I said this everyday, "Well, we don't have to worry about avalanches." It was so sweet to not have to worry about that. I was less scared skiing the shit-fuck conditions compared to skiing a sweet face with no tracks on it because I knew what I was going to get. It was entirely up to me. I'd look at a line and say to myself, "Okay, I have to brake there." It was totally up to me, but when I ski deep pow there's always this uncertainty and there's a lot that is out of my control.
It looked fun though…
Yeah! Some of those lines were really fun and I would come off the line feeling like I had lightning bolts coming out of my fingers.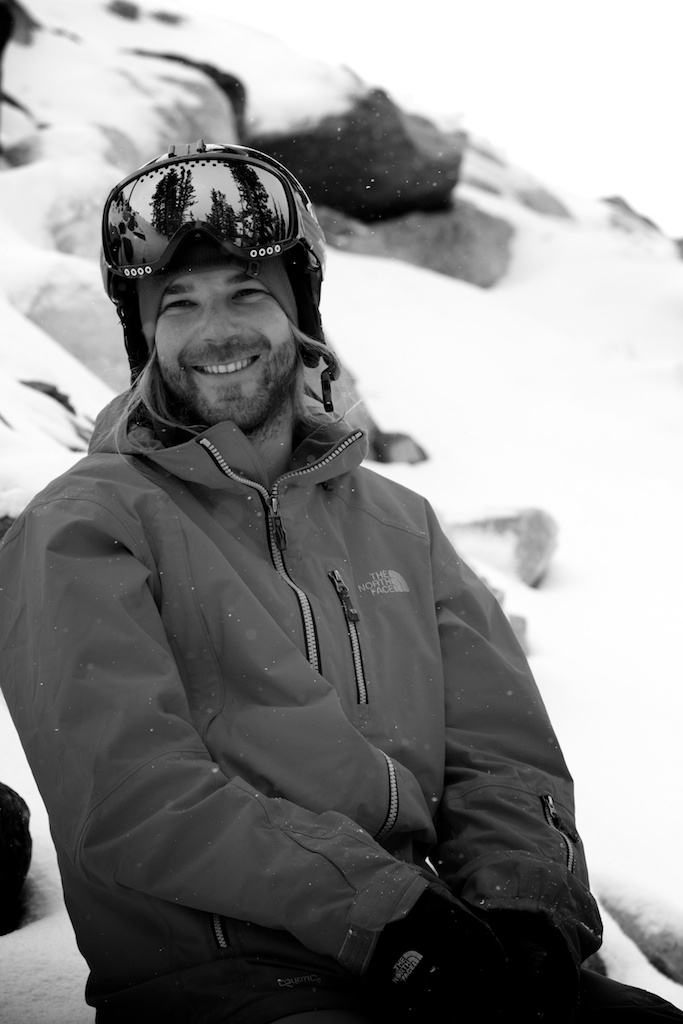 Photo courtesty of Tecnica/Blizzard
READ THE STORY
As we've written about–and as you're probably aware if you fancy yourself much of a skier or snowboarder–much of North America has had a pretty abysmal start to the ski season so far. One place that hasn't had a poor start, however, is Whistler Blackcomb up in British Columbia. And as the saying goes, apparently the rich get richer because a massive storm is rolling into the Whistler region that will potentially drop 57 inches of fresh snow by Tuesday morning, according to snow-forecast.com
READ THE STORY
Jackson Hole, WY- A distraught local "bro" told TGR Friday that–despite destroying a new set of yet-unreleased 2019 skis on a scree field–he is determined to ride the busted planks all season to capitalize on valuable social media exposure. Wilson, WY resident Julius Jenkins, 24, told TGR reporters he was searching for the "steep and deep" outside of Jackson Hole Mountain Resort boundaries this morning when he bombed through a barely covered patch of rock fragments, completely ruining his
READ THE STORY
Four years ago, Peter Wells came to his brother with an idea: "Let's start a ski company." They wrote a business plan, got the money together and put the pedal to the metal. "It takes time to build a brand and get our store out there, and for people to accept a new brand," Tim Wells told TGR. "But we're doing it." The ski industry is changing, and Sego Ski Co. is ready to take advantage of it. Sego is poised for wild growth in a changing industry: In just four seasons they've gone from