If it's not bad enough that the premiere weekend for 'Lost and Found' was over 2 weeks ago. Now, someone asked me to, not only remember it, but to submit a Track TGR about it. Let's see...
Well, I guess the weekend really starts on Thursday night when all the boys from TGR get together for the investors dinner. This year we got hooked up with a dinner at the top of the Jackson Hole gondola at the new restaurant 'Couloir' for the most exclusive of parties.
By the time that Friday rolls around, afternoon sneaks up on you quickly and the next thing you know all the heavy hitters are getting into town and everyone's phone is blowing up. Athletes and industry big wigs lobby for the best golf team possible as the TGR tee off gets ready to, well, um, 'tee off'. (I dont remember who won, probably a crew that took themselves way too seriously)
After that we all headed over to 'The Calico' for some cocktails and good laughs with friends.
By Saturday morning (premiere day) you're either in the Village Cafe getting a Bloody or joining some group of guys that like to hurl themselves down the mountains, be it snow, or rocks. Seemed like a group of 15 padded mountain biker bodies could be seen with all types of gear spilling out of 3 loaded Jeeps and heading up Teton pass. Meanwhile, Dave Hudacsko and Aaron Hamby, guiding a team of interns and volunteer JH high school groms were in Teton Village preparing for the show. (Awesome work guys!)
People seemed to like the movie! Ian McIntosh, Kye, Sage, etc. all had great segments. But it was Marc Andre that brought the audience to it's feet with a standing ovation. And the film hadn't even started yet.
The after party at 'the Mangy Moose' went off Dolman, Rocknuts, Marc Andre and Bang Camaro totally killed it!
-Tate
pics. by Eric Hansen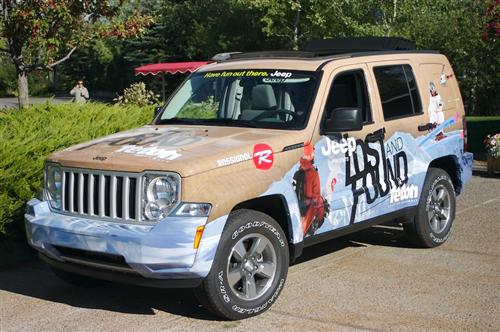 ** Da Whip**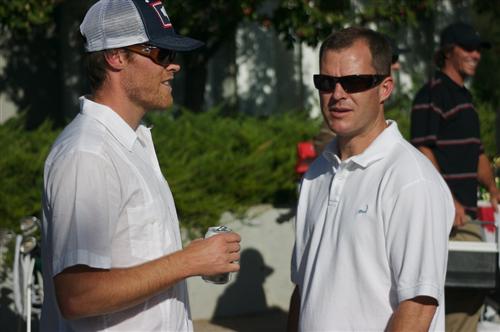 ** Chad Jackson and Corin Gavitt**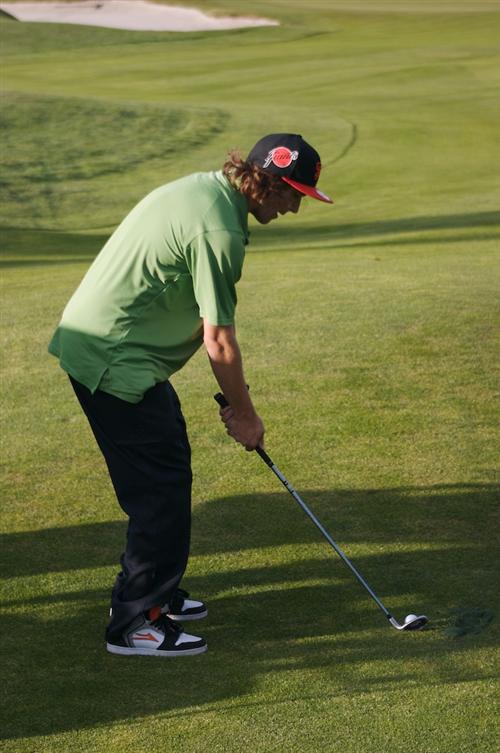 ** Dash was on my team. We didn't win.**



** Todd and Jeremy Jones VIP seats**



** SAT exams, and we told them it was a signing table**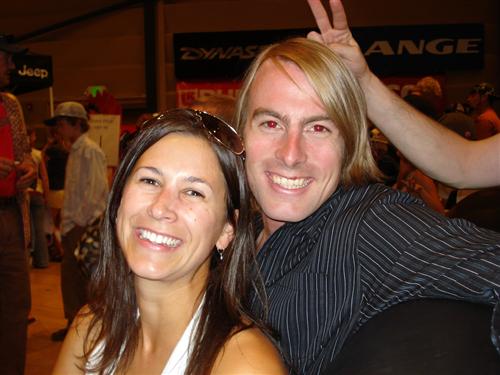 ** Courtney Ludden and Josh Nielsen and some jokers bunny ears**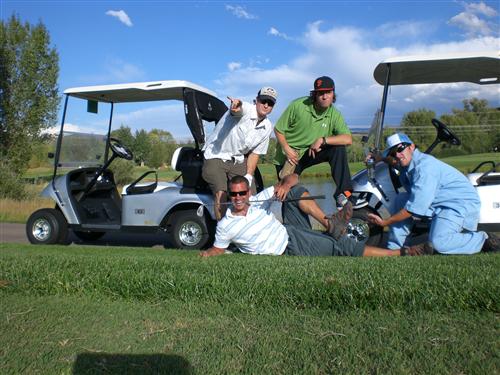 ** my team started a boy band, then beat ourselves up.**



** Marc was going to sign this for you, but you never came.**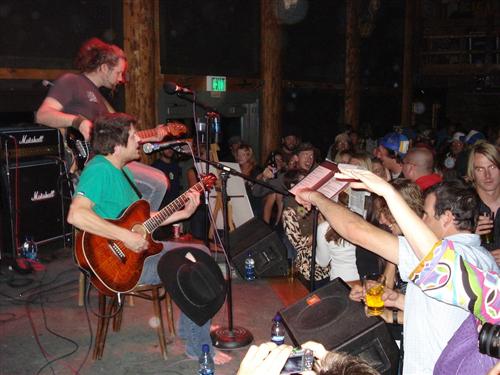 ** Marc Andre getting the crowd started**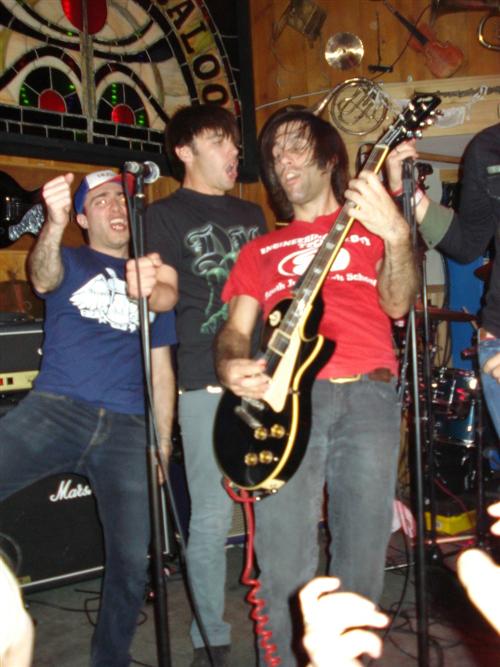 ** How many dudes are in Bang Camaro?**

READ THE STORY
In his very first podcast we welcome Eric Pehota, the freeskiing pioneer and undeniable ski legend, to the LPP. We sat down in his shop in Pemberton, BC alongside one of his sons... and friend of the show, Logan, who just happens to be one of the best skiers on the planet right now. Listen Eric talks about pioneering countless first descents in the Coast Mountains of BC with his ski partner and friend, Trevor Petersen. In the late 1980's and early 90's Eric and his ski partner,
READ THE STORY
Last November, Burton snowboarder Kimmy Fasani was breastfeeding her second son when she noticed a pea-sized lump in her armpit. "Oh shit," she thought. Both of Fasani's parents had died of cancer and she'd set up her lifestyle to avoid any possibility of getting it herself. But, a day after finding the lump, she sat in her doctor's office and listened to them clinically diagnose her with breast cancer. "Within three days, everything was flipped upside," she says. Fasani, Truckee native,
READ THE STORY
The Ridge Infinity kit is a durable freeride kit for ripping no matter the conditions. | Helly Hansen photo. Freeride skiing takes a toll on your gear – your skis, boots, and outerwear need to hold up to abuse season over season. As much as I love lightweight gear, reality is, an ultralight touring outerwear kit just isn't going to cut it for mobbing around in and out of bounds. Helly Hansen's solution comes in the form of the smartly designed Ridge Infinity Shell jacket and pants, and