It is a human condition to seek adventure and challenge. The temptation to test both possibilities and limits is strong in some — Swedish ski-mountaineer Andreas Fransson pursues this temptation.

On Friday, Oct, 5, at the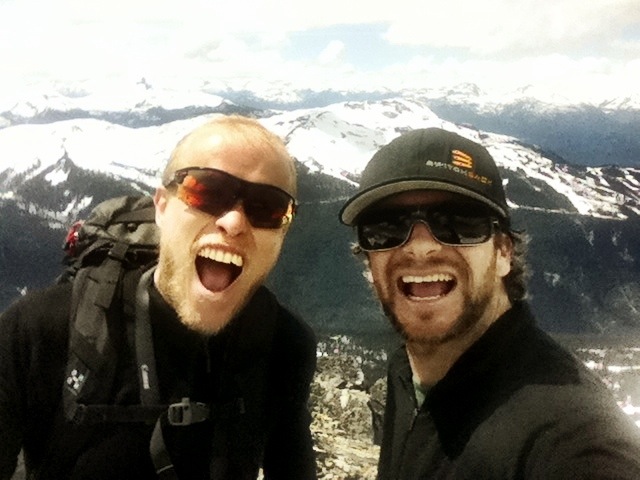 Andreas Fransson and Mike Douglas. Photo courtesy Switchback Entertainment.

Part 1: Interview with Mike Douglas

Teton Gravity Research: You dealt with heavy and serious subject matter in a sport that tempts more than just fear- did it scare you making this film?

Mike Douglas: Well, luckily for me, Bjarne Sahlen did all the heavy lifting. He was out there filming Andreas in all the crazy spots, so physically, I had the easy job. After 'The Freedom Chair', I wanted to do something different. I find Andreas' story and thoughts intriguing. Early on I asked myself if this was the type of project I wanted to take on. The decision wasn't easy. I've lost a lot of friends this year and this film provokes the question of whether or not it's all worth it. It's a question I find myself often asking.

TGR: Why did you feel it was important to tell this story? Why did you decide to do this?

MD: Andreas couldn't be further away from the stereotypical American view of what an 'extreme skier' is. He's calm, thoughtful, intelligent and doing things that nobody else is. I met him after he joined the Salomon team last winter. At that point we were looking at doing a 5 minute episode of Salomon Freeski TV about him. After reading his blog, I realized that he shared so much insight and information that it would be impossible to do his story justice in a short format.

TGR: What was it like working with Andreas? Did you walk away with a better understanding or respect (or not) of ski mountaineering?

MD: Andreas has been great to work with. He completely put his trust in me. I have full respect for the person he is and what he does, but I don't necessarily agree with all his opinions. After watching the film over and over, I am not really sure what I think. I share a lot of his opinions, but at the same time I think we have different views of risk.

As a filmmaker, I'm just looking for interesting stories. I find the world of alpinism and ski mountaineering interesting and sometimes harsh. It makes me laugh how uptight people are about the details of how a climb or descent was done. There are people out there who refuse to give Andreas credit for his first descent of the south face of Denali because he had to down climb some sections to stay alive. The nice thing about Andreas is that he doesn't let the haters get to him. He's very comfortable with who he is and what he does.

TGR: What do you admire most about Andreas?

MD: He's a really nice guy! While we were working on the film he came to stay with my family for a week in Whistler. My wife was impressed with how great of a house-guest he was. She'd have no problem if he wanted to move in with us [haha]. Aside from that, it's his intellect. He's a very smart guy.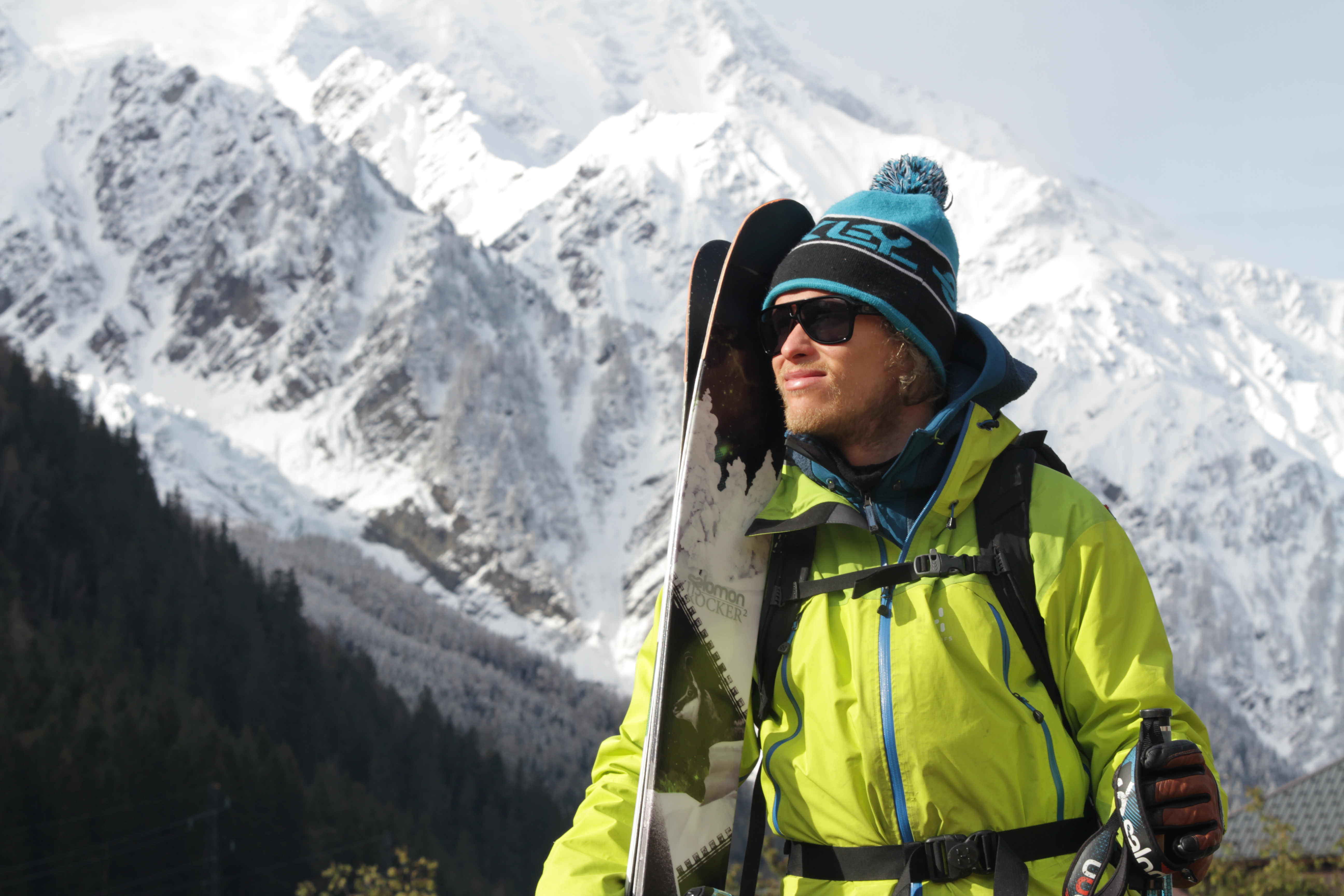 Andreas Fransson. Photo courtesy Switchback Entertainment.

Part 2: Interview with Andreas Fransson

TGR: Did skiing the South Face of Denali put you on the map? And, was it a turning point or a stepping stone?
Andreas Fransson: On who's map? I guess it did in the media, but I had done far more difficult things in Chamonix before I went to Alaska to do something I felt that with my experience I could and should pull off. But of course once I had done this better-known line, things got easier with sponsors and the media. The funny thing is I had no idea of the impact it would have – I just wanted to ski this line.
TGR: How do you make decisions about risk and routes?

AF: I think it is a very open dialogue in the game of mountain decisions. It usually comes down to how much you want something and how much risk you are willing to take. Then you get to put your values on top of that. Whatever you do other people will judge you. I simply want to do things I define as fun that will give me something, maybe wisdom, in return and at the same time stay alive. There is no law book in the mountains, and one has to meet reality at every instant.

TGR: How did you feel making this film? What do you hope audiences get out of this? Why were you willing to share your journal entries?

AF: It was fun. I learned so much and I got to work with really talented people like Mike and Bjarne. It gave me a medium through which to share my thoughts with others. I made the decision to be open a few years back and I don't think it would make sense to say no to doing so with an even bigger audience. I hope that people will enjoy listening. I don't claim to say anything wise or with value in any other sense than it's fun to ponder the mysteries of life and existence.

TGR: What are your hopes and your future in pushing the limits of skiing?

AF: I can't promise anyone I will push anything. That's one of the reasons why I keep quiet about my objectives. I simply don't know what I will do next year or how my life will change. I feel steep skiing is a very intuitive thing to do. If the mountains, the weather and I are ready at the same moment then something fun can be done, but there might be periods when the combination of these three do not match.

TGR: What is the significance of temptation and risk to you? What scares you?

AF: I don't fear death, but sometimes I fear not being able to realize the dreams I have. The temptation is to realize dreams before one is ready – the risk is we won't get the perfection in the match.

TGR: How do you set your mark for risk versus reward?

AF: My gut feeling does it for me. If something feels worth it, I'll do it. If it doesn't, I'll back off!

TGR: How do you decide on your next projects? What are your parameters?

AF: First of all I don't like to talk about specific projects, but I think there has to be a general challenge involved. It can be difficult, have a rare beauty, be remote, or involve a physical or psychological challenge – any of these can turn on my inspiration.

TGR: What was it like to work on a film of your life as a skier to date? Does it feel like a risk?

AF: It's great in many ways. And, now I can leave that behind me. The risk I see is that I get to talk more and more about skiing and have less and less time to actually do things. But I think it is part of my journey. First I have to have something to later be able to renounce it. It's easy talking about renouncing things that are not your reality.

TGR: You are currently doing some exciting descents in Patagonia. Tell us more.

AF: We have two weeks left here. I got help from my friend Colin Haley, who knows this area well. He pointed out the Whillans ramp for me and said it would be one of the greatest ski descents to do in the world. [Note: Fransson did the first descent of this last week.] Once we are here we assess objectives and then go and try to do them. It's really hard though. No one has ever tried to do the things we are looking at and there is no information. There are really long approaches. But that's part of the game rules which makes it all much more interesting and fun.

TGR: Tell us about a few of the other things going on that help balance your expeditions.

AF: Yes, I have much to juggle, but I like challenges. I have a wonderful girlfriend with whom I want to spend time. I am working a lot for my sponsors, doing the Swedish mountain guide program, and I'm a ski editor for Epictv.com. I also try to run and climb, and I do yoga every day.

TGR: What do you admire most about Douglas in getting to know him on this project?

AF: Professionalism, creativity, the importance of detail and storytelling - it all comes from Mike so you could definitely say I admire him for that. Also, I'm very impressed with how nice, kind and generous of a person he is.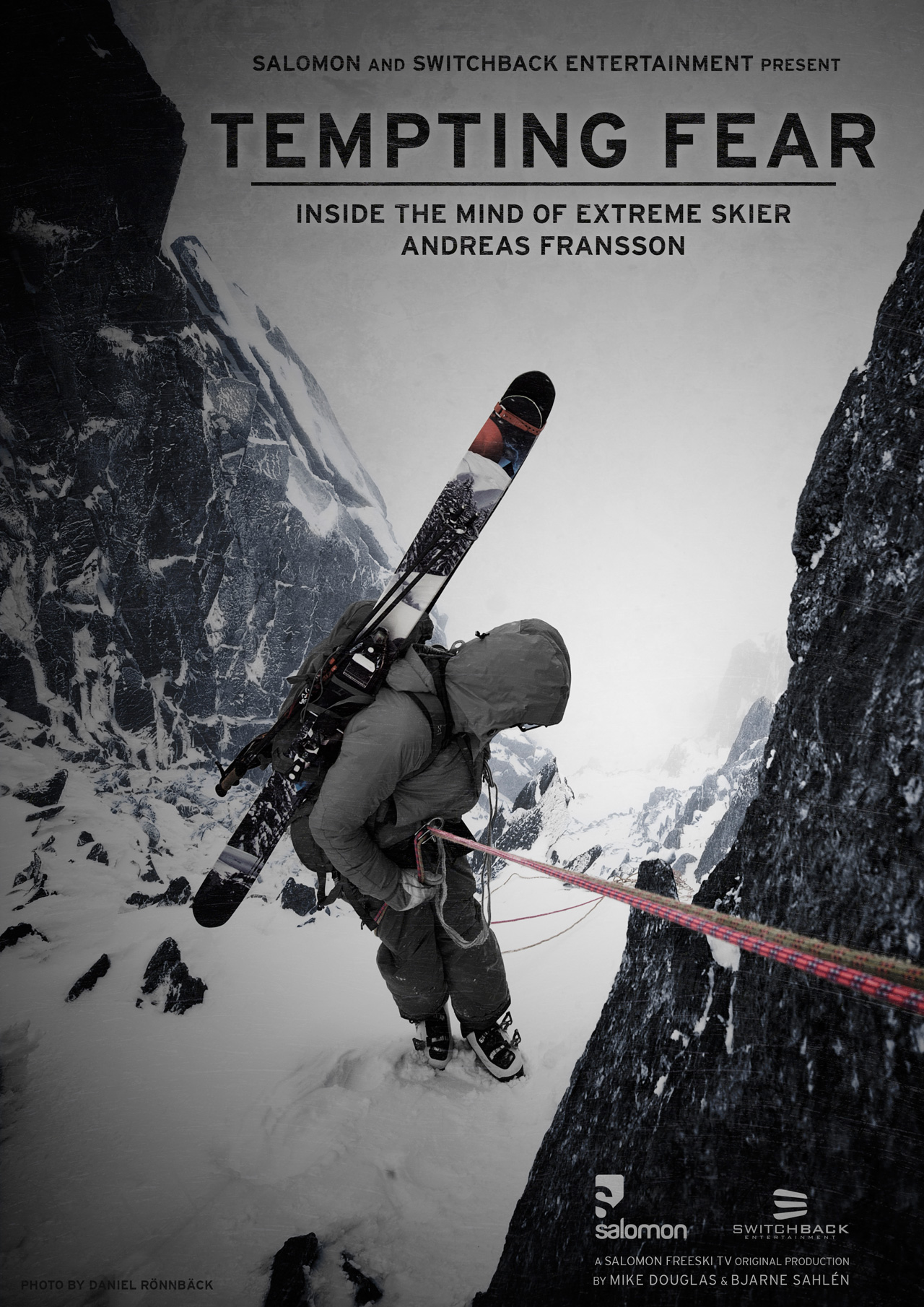 READ THE STORY
"Concerningly stairlike" sastrugi makes for great climbing. The skiing? That's for you to decide. | Max Ritter photo. "I think this bootpack might be the best part of our whole day," I half-joked to my ski partner Max, who was working hard not to roll his eyes as we booted up a narrow couloir in the Tetons that from afar we had deemed "chalky." Wind howled up the leg vents in my ski pants as I kicked steps up concerningly stairlike sastrugi, which was proving to be an excellent surface
READ THE STORY
Expand your quiver, expand your mind. No really, it's true. Snow, much like life, is variable. It's helpful to have a tool for the deep days, the park days, groomer days, and the all around days. If you want a ski that can handle just about anything, has an uncanny ability to be a charger through crud, slice through ice and is a stallion on steep groomers, Atomic's 2023 Maven 93c is what you need. Let's break it down, from tip to tail and everything in between. Ski: Atomic Maven 93c When I
READ THE STORY
Rachel Karker, X Games 2023. Photographer Joshua Duplechian. The energy at the Winter X Games is electric. Year after year, history is made at every event that progresses the sport even further than the pioneers of freeskiing could ever have imagined. The women at the Winter X Games this year pushed the sport into a new era, with tricks like triple cork 14's and double cork 16's. This current wave of progression is one to be proud of, but where would we be if we did not honor the