March 13th, 2011
Iceland
Apparently Led Zepplin wrote "The Immagrant Song" after playing a show in Reykjavik Iceland. Nick Martini, Rory Bushfield, Andreas Hatveit, and Byron Wells joined TGR and Arctic Heli Skiing on a trip to the Northern tip of Iceland in search of lines, powder, and urban madness. Per sale of the trip to the athletes, this trip has been as advertised. We recieved ove 3 feet of fresh in the mountains since we have been here. We have ridden pow, hit a massive booter in Iceland, and sessioned churches and schools in town. Following is the first verse of Led Zepplin's "Immagrant Song", wrtitten in the arctic North Country:
"Ah, ah,
We come from the land of the ice and snow,
From the midnight sun where the hot springs flow.
The hammer of the gods will drive our ships to new lands,
To fight the horde, singing and crying: Valhalla, I am coming!
On we sweep with threshing oar, Our only goal will be the western shore."
Here are some frame grabs from a richter session we had the other day.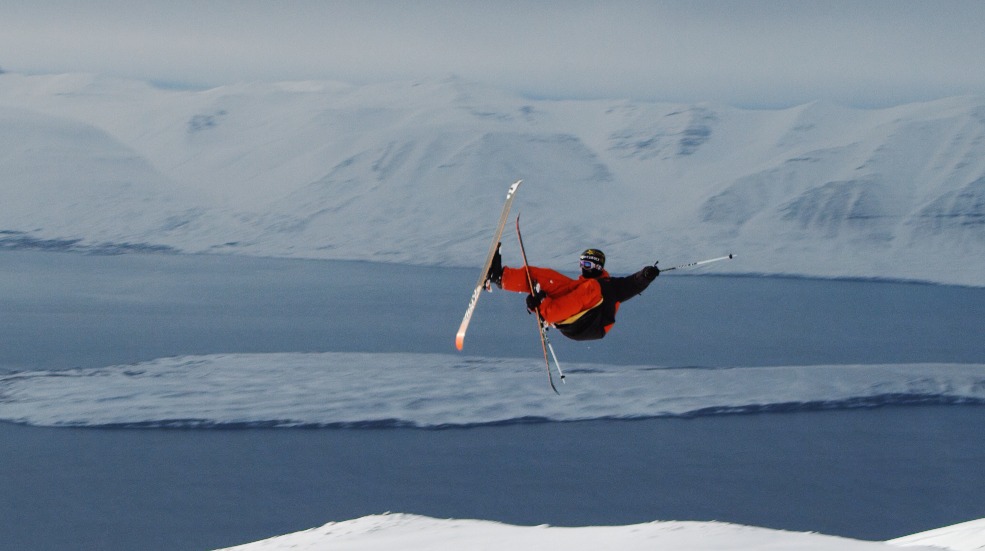 Nick Martini sending it over the Iceland Ocean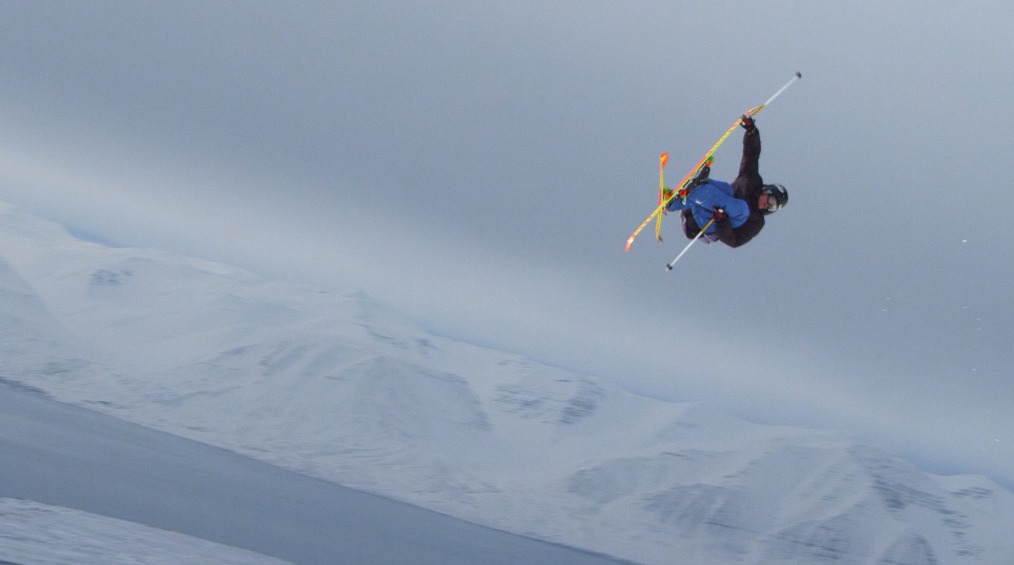 Andreas Hatveit far from the X Games in Iceland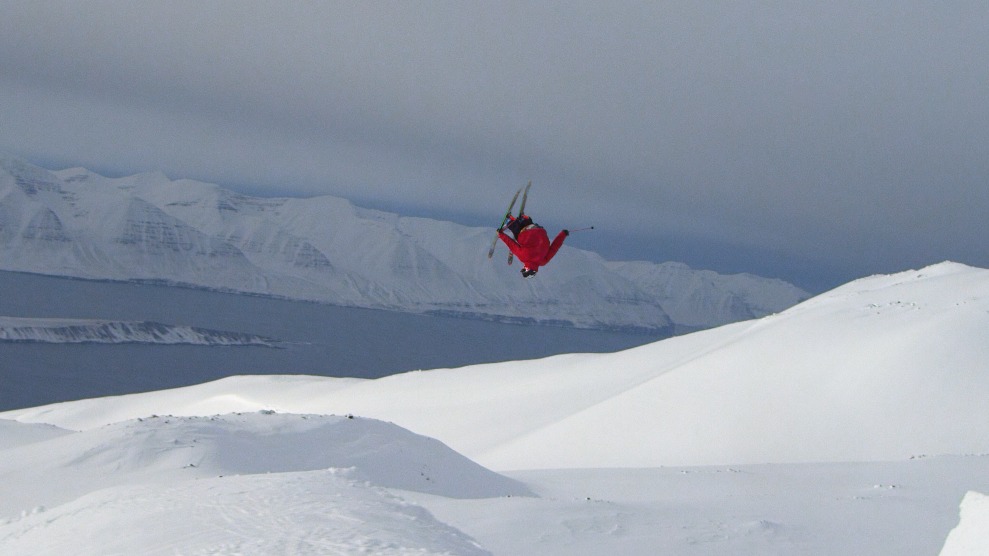 Rory Bushfield flying over the Arctic Ocean in Iceland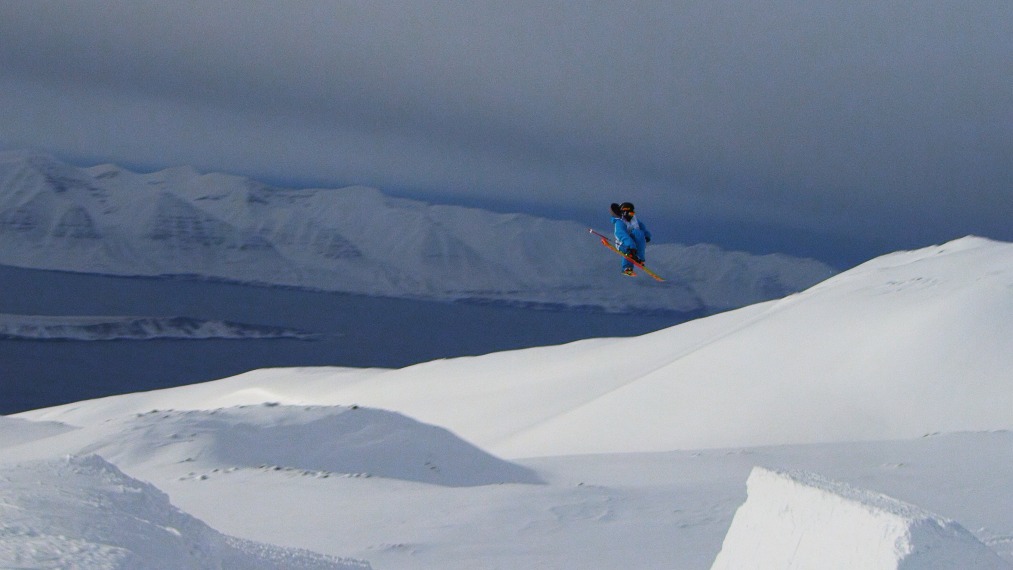 Byron Wells vacationing from the halfpipe in Iceland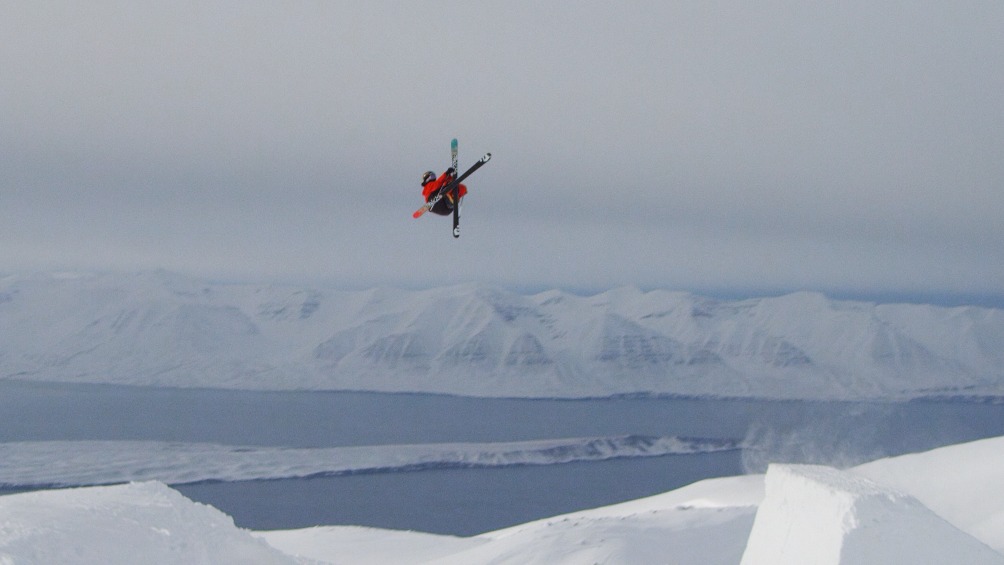 Nick Martini: One for the Road
Check out the rest of our Iceland trip in these blogs:
Arctic Heli Skiing and Northern Lights in Iceland
READ THE STORY
Atomic's Bent 110 will have you seeking out every pow stash you can find. | Andrey Shprengel photo. Atomic's Bent Chetler has got to be one of the most recognizable powder skis around. It's dual-rocker design, colorful graphics, and freestyle-inspired shape have put smiles on the faces of skiers for the last 14 years. Designed and developed with legendary freeskier and artist Chris Benchetler, and skied by all manner of Atomic athletes like Amie Engerbretson, Nick McNutt, and Kai
READ THE STORY
"Concerningly stairlike" sastrugi makes for great climbing. The skiing? That's for you to decide. | Max Ritter photo. "I think this bootpack might be the best part of our whole day," I half-joked to my ski partner Max, who was working hard not to roll his eyes as we booted up a narrow couloir in the Tetons that from afar we had deemed "chalky." Wind howled up the leg vents in my ski pants as I kicked steps up concerningly stairlike sastrugi, which was proving to be an excellent surface
READ THE STORY
Avalanche airbags might be one of the most divisive pieces of snow safety technology we have today. Folks tend to either swear by them, considering them a piece of equipment as essential as an avalanche beacon, or swear they'll never wear one because "the bags are too heavy" or they'll "lead to a false sense of security and thus bad decision making." Whatever your thoughts may be, there's really no doubt to the notion that they work well to save lives. While an airbag won't prevent you from