Story and Photos by Pete O'Brien
The town of Leavenworth Washington has been host to the TGR crew for the last few weeks during the Re:Session park shoot. It's been a great place to base out of because there's so much to do off the hill. With the Wenatchee River twisting through it and great spots for climbing and mountain biking, Leavenworth is one of the coolest little towns south of the border.
Just up the road from Leavenworth is Stevens Pass Ski Area. Stevens received 445" of snow this season and has some good hidden terrain, plus they operate under a 100% environment commitment, so they end up using things like the wind and the sun to get you up the hill. We're definitely checking this place out next winter.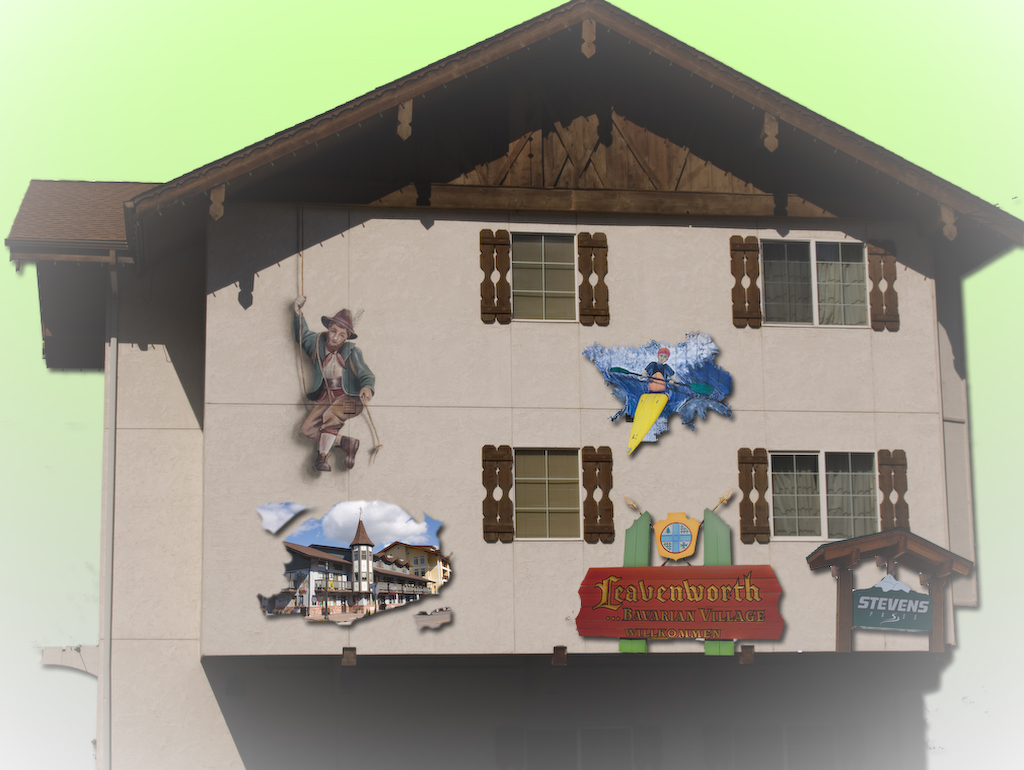 **Most of the buildings in Leavenworth have an Austrian flavor with murals painted on them. Even businesses like McDonalds and Napa Auto have replaced their bright plastic signs with hand painted wooden ones. Photo Pete OBrien**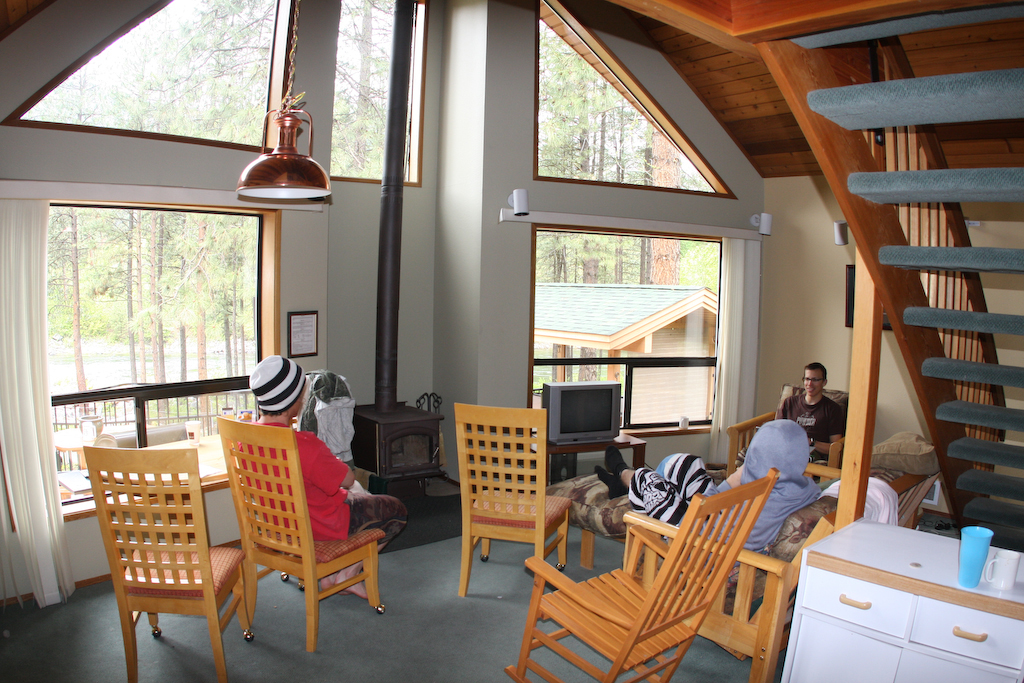 **Dylan taking down a box of Triscuits, Dash icing the knee, and Stifter on keyboards. Photo: Pete OBrien**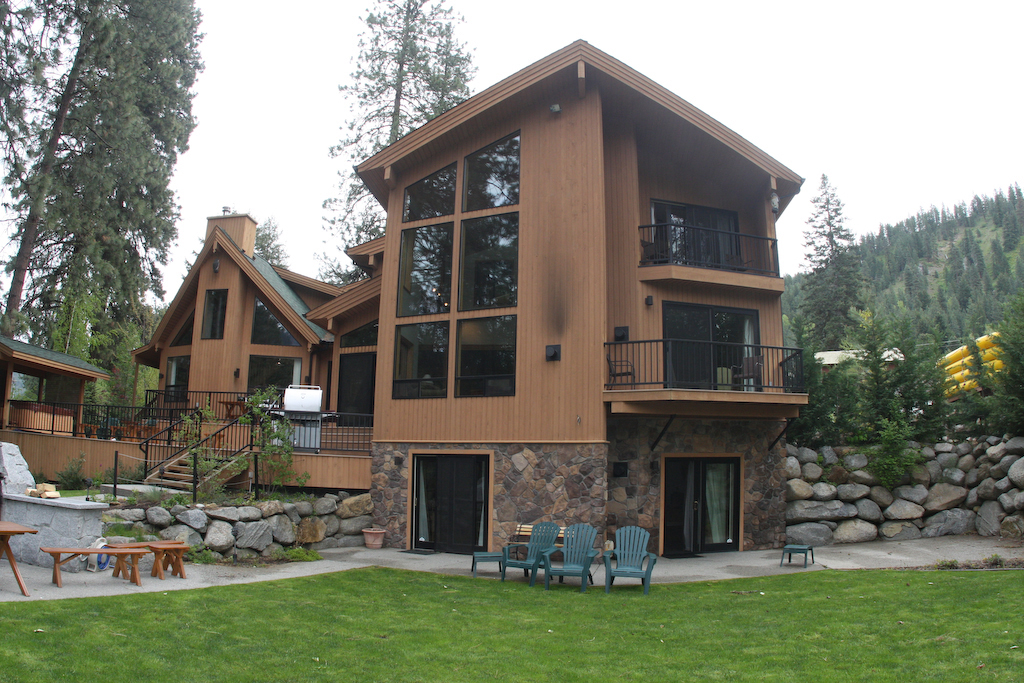 **The best TGR living conditions I've experienced to date. Photo Pete OBrien**
**Sage found a backcountry jib line through the trees with multiple natural hits. The next day it had snowed 6" and the boys sled lapped the crap out of it. Here's Tanner on hit 1 of many in that run. Photo Pete O'Brien**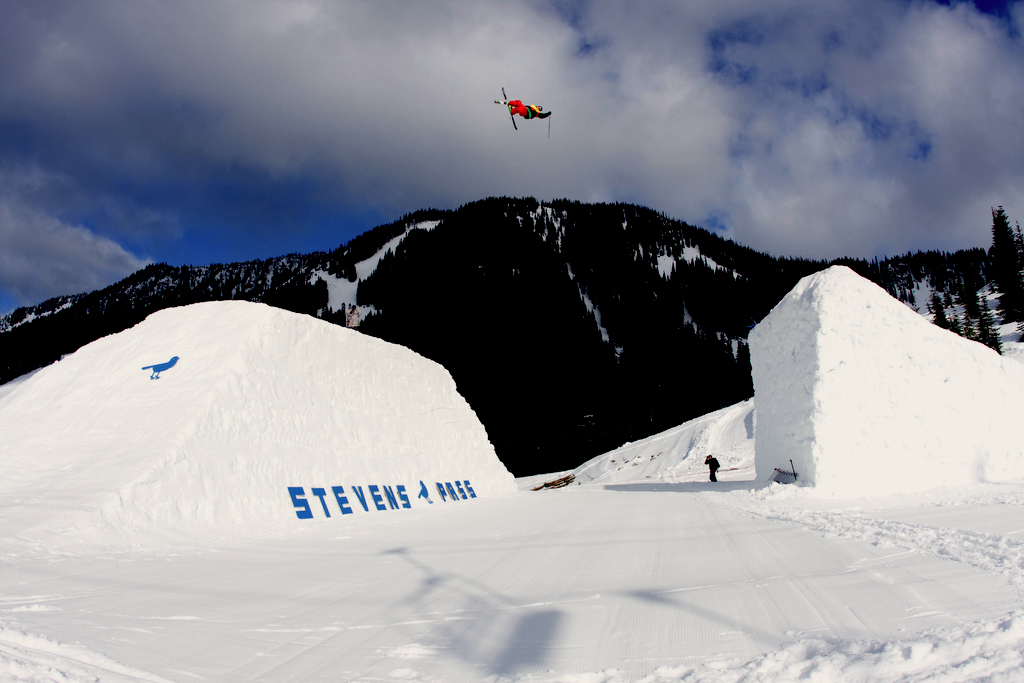 ** Tanner hit the ReSession park hits at Stevens way more than any other rider. This Dspin was shot by Wiley on my still camera while I was running around trying to capture the action on a few other cameras. Photo Wiley Miller.**
** Filming skiing on the RED camera is sweet because the rider can see the shot right after it happens and you dont have to reload the film camera in the middle of a heli shoot. Tanner and Todd reviewing their last shot. Photo Pete OBrien**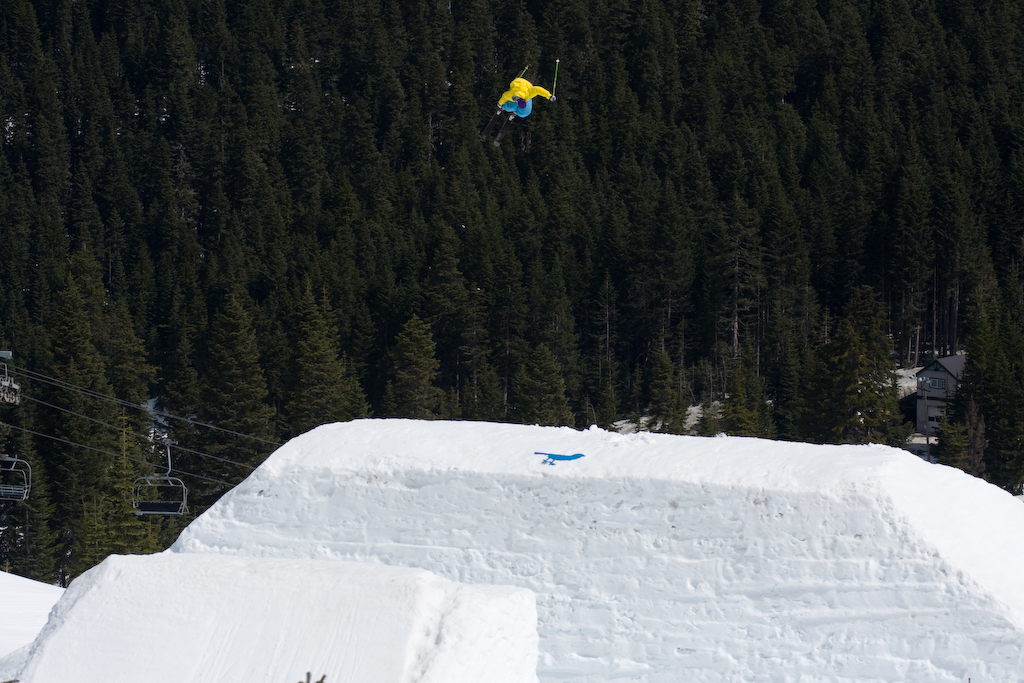 **Dash doesn't need any more big sleepy threes on film this year, but sometimes he can't help himself. Photo Pete OBrien**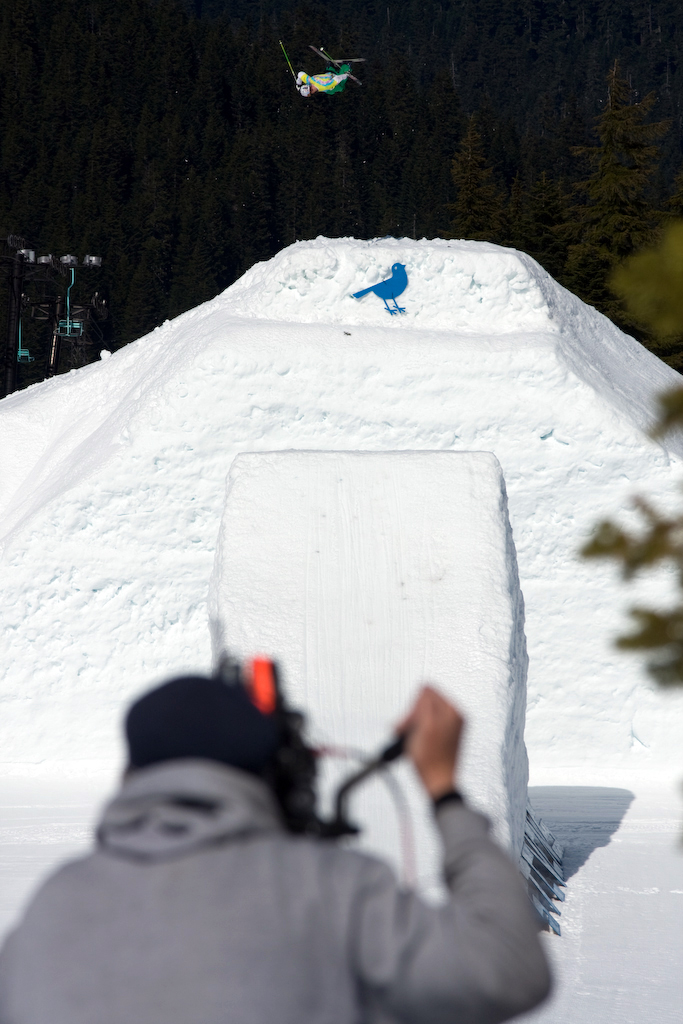 **Schlopy got wicked tech on this hit. Photo Pete OBrien**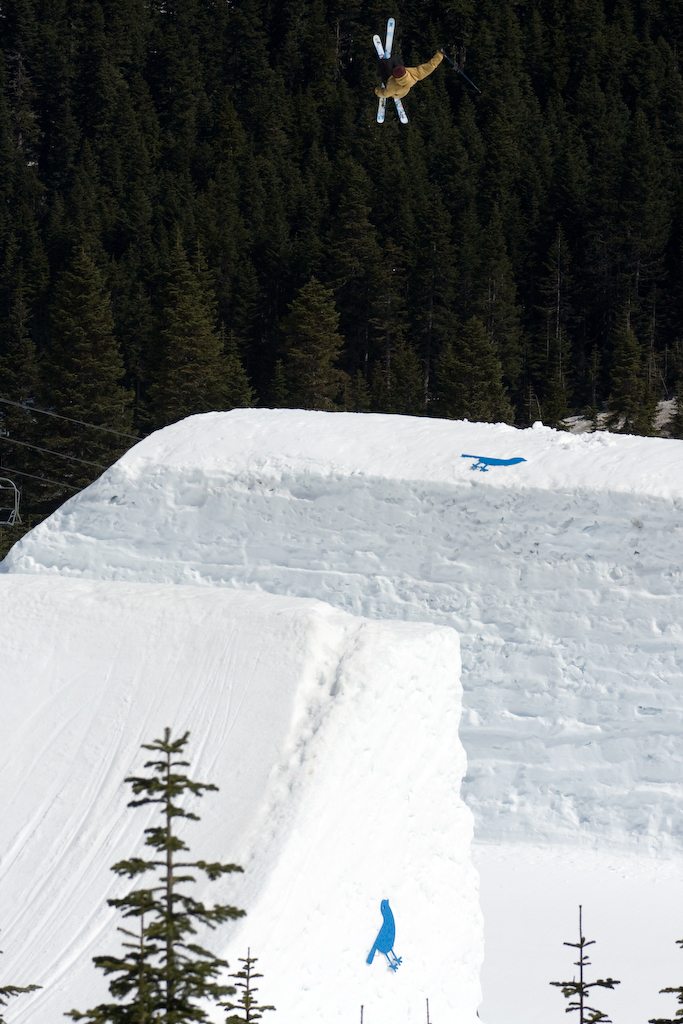 **Dylans cork spinning shiftys are REDICULOUS!!! Photo Pete OBrien**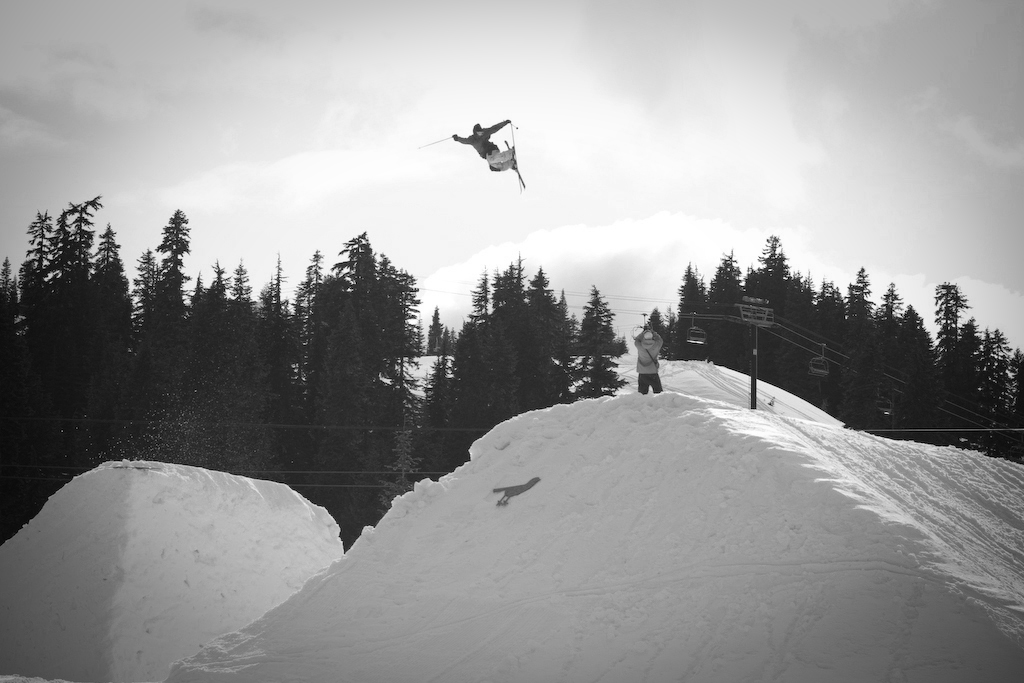 **Wiley practicing with a tail 5 while Dustin films from the knuckle. Photo Pete OBrien**
**Park shoots are fun! This is actually what it feels like sometimes. When you take a step back it looks like a game. Photos Pete OBrien**
** The Munchenhouse is an open air beer garden where you order your Brat and they give you a vibrating blue light that goes off when your order is up. Tiff, Jim Jack, Dustin, Nielsen, Dash and Flip. Photos Pete OBrien**
READ THE STORY
Arc'teryx photo This morning, Arc'teryx announced a voluntary recall on all its first-generation Procline ski boots. A defect was discovered in some boots where the rear axis pin failed, which could potentially lead to a fall hazard. The backcountry ski boots, introduced two years ago, feature an innovative walk mode mechanism that allows for lateral flex in the ankle area in addition to standard rearward flex, aiding in climbing and skinning on steep slopes. The recall affects all boots
READ THE STORY
This past spring I road tripped out to California to take advantage of their fat snowpack after an above average season for the Eastern Sierras. I started out hitting Mammoth Park and lapping top to bottom runs on the Mammoth Gondola. A few days later Colter showed up with plans to camp and do some Ski-mountaineering in the Palisades near big pine. Camp life. I was loving laid back condo life with the Saga crew but was eager to go camp in the Buttermilks. Everything came together for
READ THE STORY
The 2017 TGR Hall of Fame At the 2017 TGR Family Dinner, co-founders Todd and Steve Jones announced the first round of inductees into the TGR Hall of Fame, bringing back many stoked memories of the incredible work these athletes have done throughout their lives. The inductees and their families were in attendance, receiving a three-night stay at the Teton Mountain Lodge during the world premiere weekend. All three athletes led storied careers, pioneering the world of freeskiing and