Burlington is always a favorite for TGR since many of us here have connections to UVM and the surrounding area. To make it even more special, Marc Andre Belliveau has attended the Burlington show for the last 8 years and he was there again this year to rock the crowd with the Marc Andre Belliveau Band.
The first showing was packed with family and kids who were stoked, not only on the movie, but on the tons of giveaways they went home with. TGR grom athlete, Jesse Wells, and his family were in attendance and it was great to see them in the crowd.
After the first show was over, the Marc Andre Belliveau Band came out on stage and got the crowd psyched and ready to party. In another surprise visit, Ian McIntosh showed up last minute to sign autographs and give away a pair of Dynastar skis.
Finally, the moment everyone had been waiting for arrived. The lights went down and the movie played to a typical Burlington crowd response: focused. Every year skiers and riders come out of the woodwork to see the premiere. Most of those skiers and riders spend their winters enduring the Freezer lift at Jay and hiking around every nook and cranny at Stowe to find those elusive deep turns. Skiing is serious business in Northern VT and we appreciate every person who shows up to the Tour year after year.
And of course, after the show a standard night of Church Street debauchery ensued. May the pow be with you. Until next year…

** The early crowd of groms and families was packed - David J. Tepper - dtepper.smugmug.com**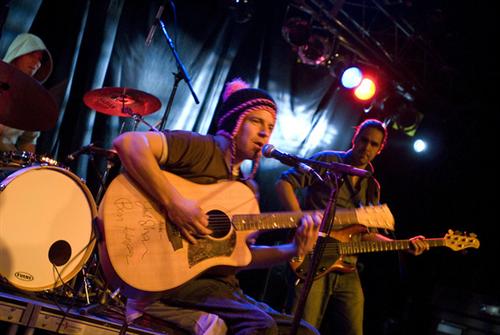 ** Marc Ande Belliveau attended the Burlington show for the 9th year in a row - David J. Tepper - dtepper.smugmug.com**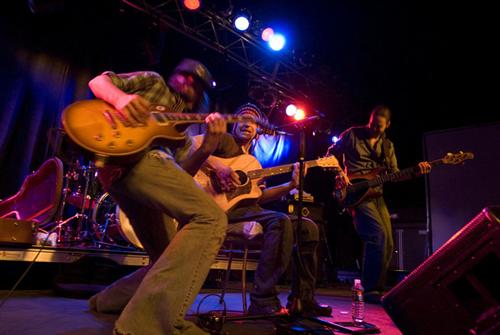 ** The Marc Andre Belliveau Band gettin' it done - David J. Tepper - dtepper.smugmug.com **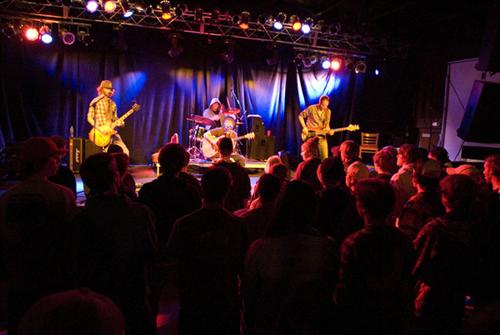 ** The Marc Andre Belliveau band getting the crowd amped - David J. Tepper - dtepper.smugmug.com**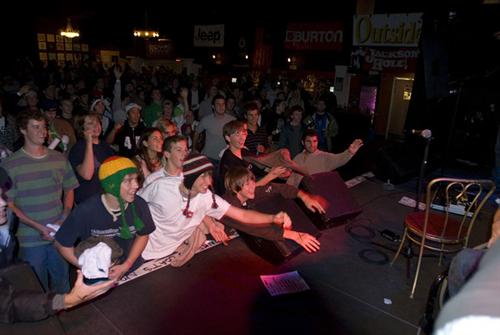 ** Everyone was stoked on the music and free gear - David J. Tepper - dtepper.smugmug.com**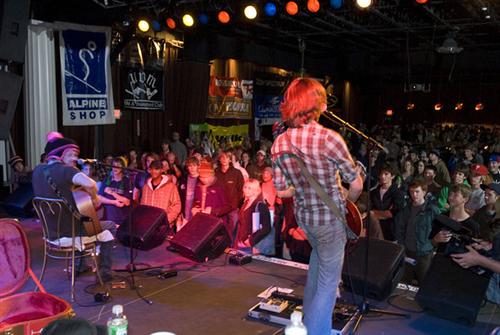 ** You would think everyone came just for The Marc Andre Belliveau band, nevermind that there was a ski and snowboard flick after - David J. Tepper - dtepper.smugmug.com**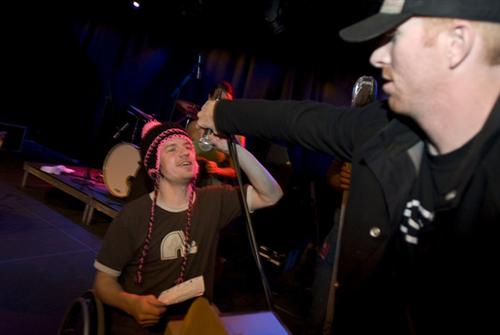 ** Ian McIntosh and Marc Andre reading the winning name for a pair of Dynastar skis - David J. Tepper - dtepper.smugmug.com**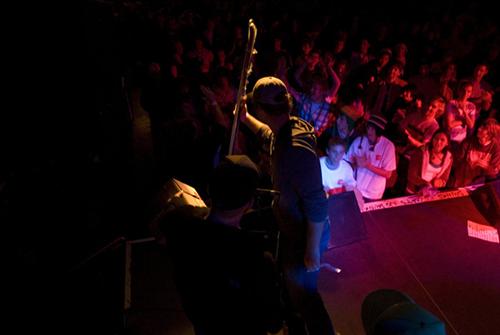 ** Ian McIntosh showed up last minute...just in time to giveaway a pair of skis - David J. Tepper - dtepper.smugmug.com**



** The second showing in Burlington is always packed and rowdy - David J. Tepper - dtepper.smugmug.com**
READ THE STORY
It was with great sadness on this day in 2014 that the world learned of the deaths of J.P. Auclair, Andreas Fransson, and Liz Daley, three individuals that all held different, but vital, places in the greater snow community. Mid-day yesterday, we began to hear news that J.P. and Andreas were in the Patagonian backcountry, toeing the Argentinean and Chilean borders, for their first film project together, which they were working on with the help of two Swedish partners, Bjarne Salen and Daniel
READ THE STORY
Carving turns on powerful 100mm underfoot skis is a pleasure - Atomic's brand-new Maverick 100Ti is our tool of choice. | Atomic photo. There's a funny thing about skis: the ones with the most exciting, out-of this world design are often the ones we get to ride the least. Let's be real, a powder day at a ski area doesn't last long. If you're lucky, you get a few morning runs of blissfully deep riding before the snow turns to chopped up crud, or even gets scraped off a hard underlying
READ THE STORY
The boys that are the Bunch - known for doing things a little differently - are dipping their hands into the game of making skis. | 1000 Skis photo. For those of you who have been paying attention to the weird corner of skiing that is the Bunch, you might have noticed some murmurs about Alex Hackel, Pär 'Peyben' Hägglund, Magnus Granér and Lucas Stål Madison switching up their ski sponsors this year. Well, the news is true, but there's a whole lot more. The youthful skiing visionaries,