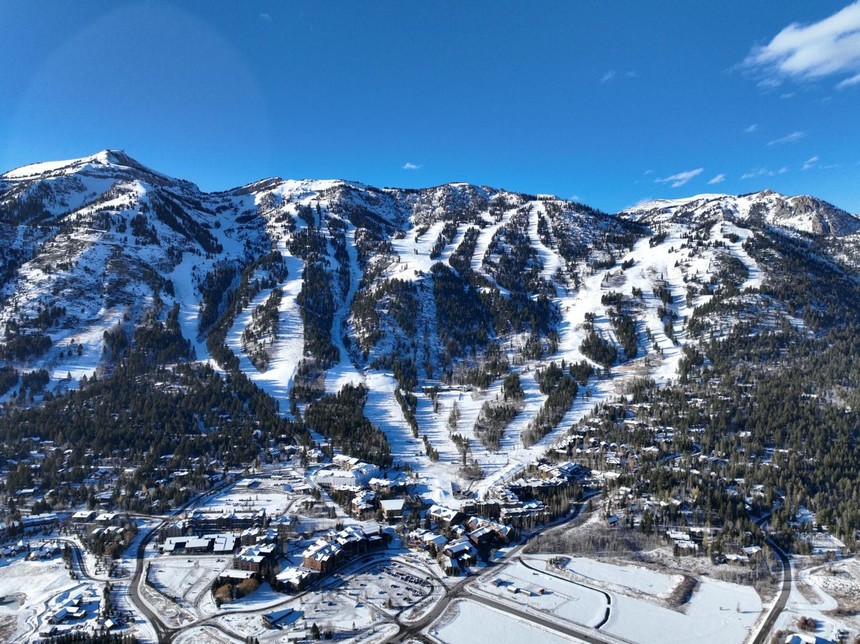 Jackson Hole Mountain Resort will open five lifts on opening day this Friday, Nov. 25, kicking off a great start to the winter season. So far this fall, JHMR has seen the perfect combination of early-season snowfall, consistently cold temperatures and continuous snowmaking efforts, which have created great coverage across the mountain.
From the JHMR press release:
JMHR will open a wide variety of terrain, all located on the north side of the Resort, connected by five lifts: Teewinot, Après Vous, Sweetwater, Casper and Teton. With these five lifts, guests will have the opportunity to access a collection of beginner and intermediate terrain. Early-season conditions still exist, and all guests are advised to stay out of closed areas and look for hazards.
JMHR has reported 82 inches of snow have fallen at the time of this writing, and the Resort is hopeful to announce additional terrain openings for the weekend of Dec. 3-4.
"We're excited to open up for skiers and riders on Nov. 25 after a tremendous past few weeks of snowfall and cold temperatures," said JHMR President Mary Kate Buckley. "This is some of the best early-season snow we've seen in the last decade. It's been the perfect combination of snow and snow-making since late October, which leads to great coverage on our world-class terrain."
The JHMR Aerial Tram will run for sightseeing and waffles service at Corbet's Cabin from 10 a.m. to 2 p.m. Saturday, Nov. 26, and Sunday, Nov. 27. No ski equipment is allowed.
JMHR also announced that RPK3, the Resort's popular slopeside kitchen and bar under the Aerial Tram, will open this Friday and has expanded its hours from 11 a.m. to 7 p.m. to accommodate guests with their après-ski small bites, specialty drinks and more.