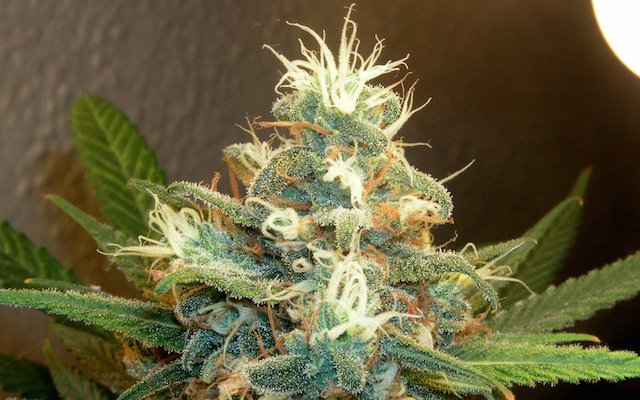 Cannacamp helps you redefine how to "enjoy" nature. Cannacamp photo
Have you ever wanted to go back to the glory days of summer camp and not have to hide the weed your stole from your older brother in your footlocker? Have you ever wanted to sleep in a tiny home in the Colorado wilderness and wake up with a catered Wake and Bake? Would you be interested in taking culinary cannabis cooking classes with an experienced chef in a professional kitchen? I thought so...
As of July 1 st of this year, you can do all of those things and more. Brace yourselves for weed-friendly Cannacamp. We are not lying, this is a real (legal) thing.
SEE ALSO: Is Weed Really a Performance Enhancing Drug?

The MaryJane Group, who brought you the Bud+Breakfast sponsored mountain retreat is now accepting reservations to stay, play, and smoke on their 170 acre, 40 guest pot ranch nestled deep in the San Juans of Colorado. Activities include world-class mountain biking and hiking, easy access bouldering, water sports, and every camp activity you wish you could have been high for a naive youth.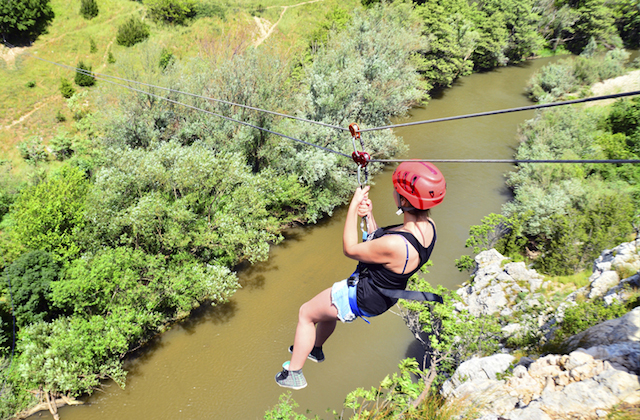 I'm super paranoid this will break. Cannacamp photo
Since CannaCamp isn't a dispensary, you have to BYOW, but don't worry, the airport shuttle will rendezvous at all the dispensaries and grow houses on your way to this dream camp. If you're wondering what to ask for your next birthday, graduation, or retirement present this is probably it, as a week at Cannacamp will cost over $1,000.
GETTING THERE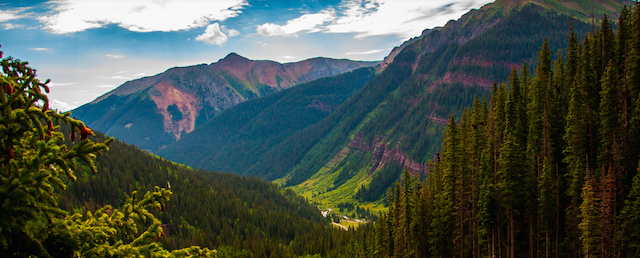 The view from Cannacamp. Cannacamp photo
The camp is located 30 minutes from Durango. You will fly into Durango-La Plata Airport (DRO), with non-stop flights available from Los Angeles, Dallas, Phoenix, and Chicago. From there campers may rent a car, or better yet, utilize CannaCamp's shuttle service for an additional fee. The shuttle offers stops at any dispensary or grow house in town and can cater full tours of Durango's growing weed industry.
GETTING HIGH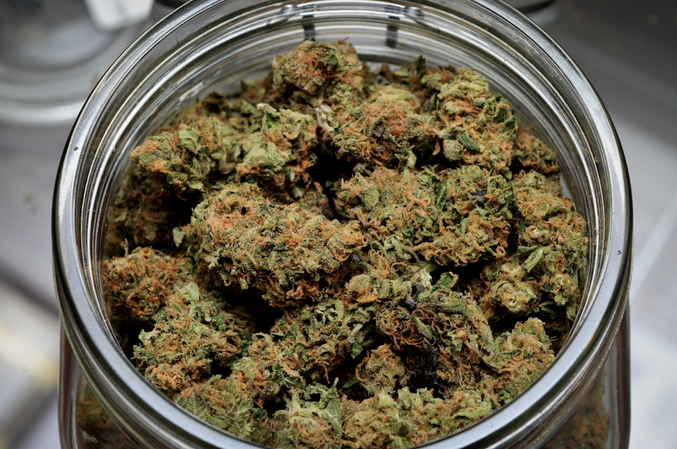 It is pretty easy to achieve a rocky mountain high. Flickr photo
Fortunately, there is not shortage of dispensaries in the Durango area. We compiled a short list to help fast-track your high when you arrive in the Centennial State.
Rocky Mountain High Dispensary
View a full map of Durango dispensaries here.
STAYING THE NIGHT
Join a different type of "mile high" club in cabin suite. CannaCamp photo.
Cabins are available beginning July 1st, and range from $395 to $450 a night, and host four to seven guests per cabin. The standard cabin and the suite have two bedrooms with considerable living quarters and a shared deck. Whether it be a couples weekend, or a ladies get together, gather your friends and go all in on the cost.
WHILE YOU'RE THERE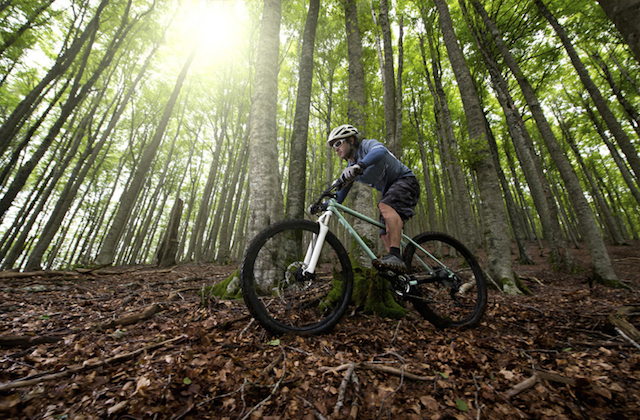 The San Juans boast premier mountain biking just minutes from the lodge. CannaCamp photo.
Durango is a mecca for mountain biking and hosts arguably the hardest sections of the 500-mile Colorado Trail which spans from Denver to Durango. Hop on your bike and check out the hundreds of miles of trail the town and surrounding areas in the Southwest Colorado desert terrain. For a more comprehensive guide, check out DuranGO Outdoors.
Although a number of Colorado based resorts offer an array of outdoor activities, few can boast a curated cannabis culture, like CannaCamp does. Want to sleep in, head to breakfast, and choose your weed along with your omelette toppings at a daily Wake and Bake?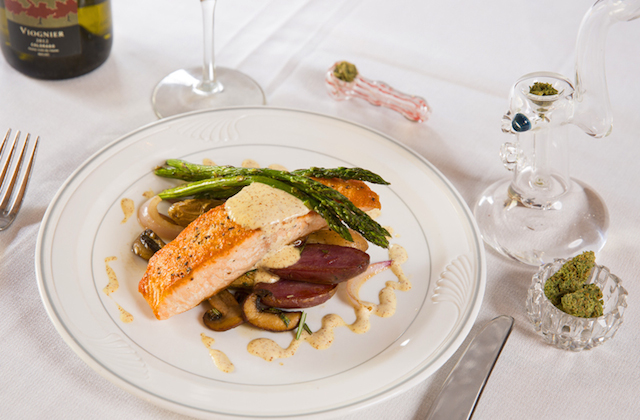 Want to pair your food with your weed like your wine? CannaCamp has their own weed concierge. CannaCamp photo.
Maybe start your day early and hop in on a Cannabis Yoga class with poses catered to awaken your already stimulated senses? If the mountains have you needing a rest, take advantage of the on site artist-in-residence and join a Canvas and Cannabis painting class that uses your high to channel your creative energy. Looking to blow your own glass bowl or bong and bring home a one of a kind souvenir? CannaCamp offers all the finest amenities of a mountain retreat, with the added bonus of a weed concierge and a cannabis culture.
Classic camp activities like glass blowing, but perhaps a different kind of bowl. CannaCamp photo.
READ THE STORY
As rent skyrockets in most ski towns, and the trend of mobile tiny homes continues to proliferate, more and more disgruntled ski bums are flocking to motor vehicles as their primary living quarters. The draw of the open road, chasing pow, and cheap living is one that lures these Kerouac spirits to the asphalt rivers of the United States. With so many different motor options out there for the would-be vagabond, we at TGR put a list together to say what your car camping vehicle says about
READ THE STORY
Skateboarding is officially an Olympic Sport and Lizzie Armanto will be representing Finland this summer in Tokyo. | Christina House photo. Skateboarding will finally make its debut as one of the 2021 Summer Olympic sports and we're fired up. The competitions will consist of park and street events with equal numbers of competitors in both the male and female divisions. Although it may not seem so, this is a huge step for the female skate community, considering many women are unable to
READ THE STORY
Carson Lindsay throwing up a brown claw during his Jacob's Ladder race lap. Izzy Lidsky photo. Few sports foster the type of community that whitewater kayaking does. Perhaps it's the trust required in our paddling partners or perhaps it's just how few of us there are. But either way, it's no surprise that a community like this hosts an event where us kayakers refer to it as "spending the weekend in the center of the universe with 150 of our closest friends." Despite a year hiatus due to