By MacKenzie Ryan
Dirtbagging is different for women. Traveling solo, bouncing couch to couch, or pursuing any unorthodox accommodation warrants careful consideration.
There's the ever-present, quiet fear that someone could try to catch you off-guard and hurt you. There's the fundamental female concern about not being too gross. And, perhaps more than any self-preservation concern, there's an obsessive willingness to cut out the day-to-day bullshit in order to make turns.
To guide you in your dirtbagging endeavors, we collected some golden nuggets from ladies living on the road. To kick things off, we caught up with Co-Lab Star Elyse Saugstad for her tips on couch surfing.
In addition to being a couch surfing expert, Elyse Saugstad knows how to throw down.
1. Think about whom you are staying with and the kind of experience you want.
When I'm on the road, I'm not sleeping in my car. I'm staying at people's houses. I may be couching-surfing. I'm trying to do stuff where it's my job and performance matters: getting a good night sleep is important.
Who are you asking to stay with and what kind of adventure are you going for: first chair versus closing bar hours and hooking up with a dude? (I'm getting older, I value sleep, so I'm not going to ask a buddy who is twenty-one if I can sleep on his couch).
Let the ultimate goal with your adventure help you chose which friend you are going to stay with. Sometimes beggars can't be choosers.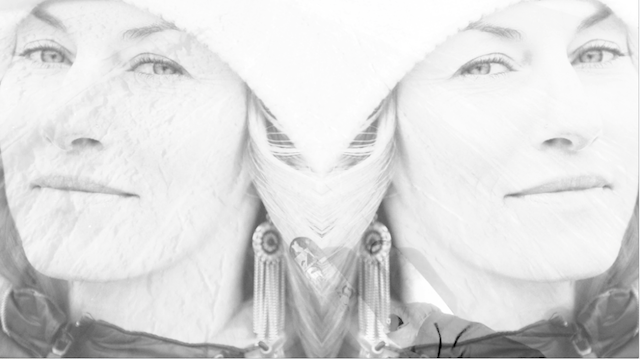 2. Always be a respectful houseguest.
Come bearing gifts and pull your weight. Keep your shit together; keep it clean. Don't assume that just because your buddies' room is dirty it means that your space in their house can be. Help in the kitchen.
3. Don't overstay your welcome
Don't overstay your welcome, even if that means moving back to the friend's house who is twenty-one and parties all night.
Let's say you are staying with a married couple. They may be nice, giving people, but they are going to want their house back as well and you have to be mindful of that. Sometimes a significant other isn't as cool with people staying on the couch.
4. Bring things on the road that make you feel comfortable
One thing I like to do when I am on the road for an extended period of time is to bring my house slippers. I travel with my own pillow. They make me feel comfortable no matter where I am. It gives me the extra ability to relax.
I actually travel with a really nice kitchen knife. I like cooking food. It's expensive to eat out all the time. It's nice to have home-cooked meals. I find that when you are bumming around in all these houses, a lot of people don't have nice knifes. You can have the crappiest pots and pans, but having a good knife makes a difference in cooking.
5. Bring bedding, a sleeping bag, or something to crash in
Make sure you are always traveling with some kind of bedding, sleeping bag, sleeping pad—you never know what's going to happen.
6. Don't be afraid to abandon the party
It feels like partying is synonymous with snowboarding and skiing. Don't feel like you have to. If skiing and snowboarding is the most important part of the trip, play it off. You have to be able to sustain yourself over multiple days. Sometimes when you are staying with people who party, it's better to drink soda water with lime.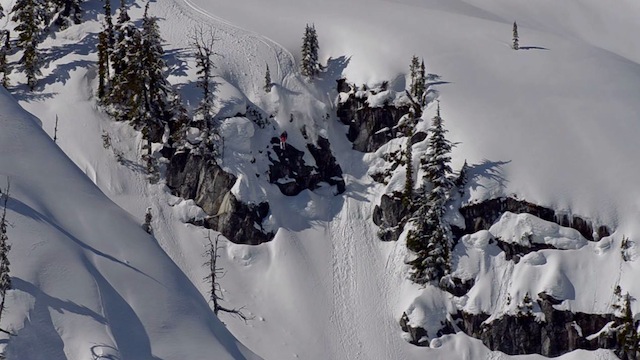 Early morning starts bring rewards--even if they merit ditching the party
7. Experience the people where you stay.
When you do travel for a while and you get older, you get more experienced at this and the more you want to be comfortable. When my mother travels with my dad, she wants to stay in a really nice, comfortable hotel. My dad might not want to do that. He gets more into the social aspect. He wants to become a part of the environment wherever they're traveling.
8. Scout your location—and use your smart phone.
This last year I discovered I was intolerant to gluten. It makes travel interesting when you have dietary needs. It can be beneficial to find out where certain places to eat are beforehand; for example, where in Whistler can you get gluten-free stuff?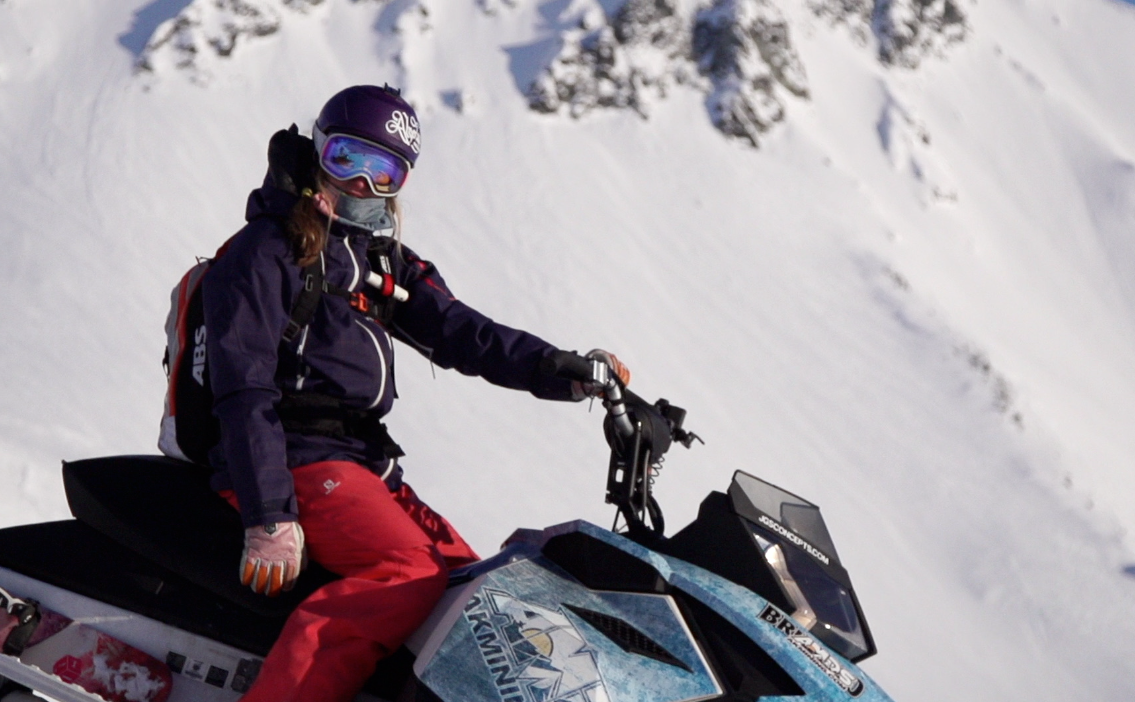 9. When you are going to a new place, check avalanche reports and don't exclusively rely on local knowledge.
I was the one in the Stevens Pass avalanche who survived. Megan [Michelson] and I both were out-of-towners. We relied on our buddies who were extremely knowledgeable and experienced. We had them lead us because they were smart guys in the backcountry. Later on, Megan said red flags popped up [while] making her way up to the backside, but she didn't speak up.
The point being we weren't locals, we went along with group knowledge.
It's important to take it upon yourself to gain knowledge when stepping out in to the backcountry and to not just rely on the locals. Communicate in a non-threatening, positive way. They should be able to answer your questions. If they can't, that's a red flag. If they think your questions are stupid, they maybe aren't the best partners.
On a more somber note, Elyse reflects on this last tip in her recent TED talk.
READ THE STORY
Yosemite's Half Dome is not a ski line. Of course, it's better known as a rock-climbing destination high above the floor of Yosemite Valley. That didn't stop two locals (Jason Torlano and Zack Milligan) from chasing their dream of becoming the first to link turns from the summit all the way to the valley floor. Torlano and Milligan did just that earlier this week when they took advantage of ephemeral conditions to ski off the summit of Half Dome. Conditions consisted of half an inch of névé
READ THE STORY
Last Thursday was a day for the history books, with yet another edition of Kings and Queens of Corbet's going down at Jackson Hole Mountain Resort. The venue? None other than Corbet's Couloir right under the top of Big Red. The athletes? 26 heavy-hitting skiers and snowboarders hungry for the title and ready to absolutely throw down. Lucky for them, the Tetons have been going through one of the most epic storm cycles in history, transforming Corbet's into the ultimate playground for
READ THE STORY
There's a lot of different ways to celebrate those milestone birthdays and for climber Sean Villanueva O'Driscoll, soloing Patagonia's formidable Fitz Roy traverse was the best way he could think of. Several days after turning 40, O'Driscoll completed the traverse, although unlike it's previous ascent by Tommy Caldwell and Alex Honnold, he did it in reverse. While the route itself is only four miles, it gains 13,000 feet of elevation and spans across the six peaks of the Cerro Fitz Roy.