How to Equip Your Car for Camping
When it comes to hitting the open road, some hardy souls imagine hiking on foot into uncharted wilds, while others think about finding a pretty place to park and commune with nature from the comfort of their vehicle. For those in the latter group, equipping your car for happy camping involves assembling all the gear you'll need to transform your ride into a bedroom, kitchen, dining room, and living room.
Get on the Road
Of course, all the cool gear in the world won't help if you can't get it where you're going. Once you've done everything you can to maximize in-car storage space, add subaru crosstrek crossbars to your roof to carry large and heavy items. Add a tarp or cargo bag over the top to protect those things from the elements. If you'll be biking on your camping trip, add a bike rack to the back of your car to store them out of the way. Be sure you have the maps and GPS you'll need to find your destination, and have whatever permits are necessary to settle down once you get there.
Stake Out Your Spot
Since your car will be your home for the duration of your camping time, you'll want to make the most of the space it offers. Extend that space with canopies that attach to the car and stretch out a bit. Plop a couple of fabric folding chairs and maybe a hammock underneath, and you've got a nice patio to go with your automotive home. A camping rug can further solidify your spot. Set up a solar charger where you can juice up your devices without draining your car battery, or maybe consider bringing along a portable generator if you really want all the comforts of home.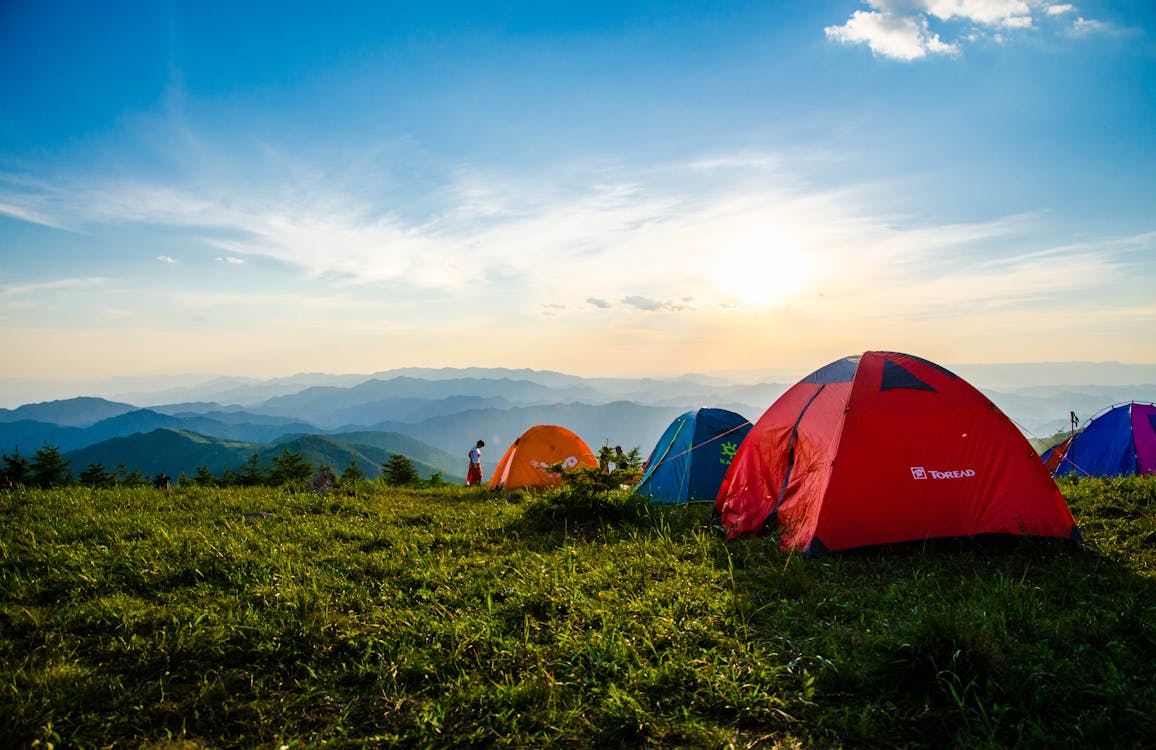 Feed Your Campers
Now that your parking space has been transformed into a tidy leisure area, make it a mess hall. If you've equipped your car with a portable barbecue or oven, a portable refrigerator or ice chest, a lightweight folding table, and whatever other foodie pleasures you need—portable espresso maker? portable wine chest?—you're ready to go ... assuming you've also remembered to stock up on provisions. Along with the food items you'll need, don't forget paper products and utensils, plus plenty of water. Be sure to clean up carefully after meals and dispose of food remnants away from your car campsite, or you may have some unwelcome guests.
Get Some Sleep
Whether you choose to really rough it by sleeping in a tent or opt to curl up on your car's back seat instead, stock your vehicle with whatever you'll need to stay warm and comfortable. That includes sleeping bags, self-inflating air mattresses, pillows, and blankets; whether you're having your sweet dreams indoors or out will determine how sturdy and weatherproof they'll need to be. You may want to bring a sleep mask to block out the sun in the morning and lights in your parking area at night. Window shades can be helpful in giving you privacy as you slumber.

Stay Safe and Secure
If all goes well, you'll have your car-camping adventure and return home safe and sound. But since nature is not always predictable, be sure you're equipped for more roughing it than you'd planned. Have extra rations and water with you just in case. Stow a compass, flares, flashlights, batteries, hand warmers, jumper cables, and a first-aid kit along with your more-fun gear. Bring along a few items of clothing for weather different than what you'd predicted. On a less dramatic note, don't leave home without sunscreen, a hat, and sunglasses. Even a bad sunburn can be a disaster when you're away from it all.
Your car is a much easier place to stow all this gear you'll need than a backpack. It's the best equipment bearer, a very comfy home-away-from-home, and a stellar camping companion. Don't leave home without it.
READ THE STORY
Climbing skins are an easily overlooked piece of backcountry gear, but investing in good skins can make a huge difference in the mountains. Pomoca photo. With backcountry skiing and snowboarding exploding in popularity this season, we've had a lot of discussions about what gear to bring in the backcountry. Last week, we chatted about our favorite pieces of mountain and avalanche safety gear – like Mammut beacons and Somewear Lab satellite communicators – and we'll be checking out next
READ THE STORY
Radios can be an essential tool in the backcountry. BCA photo. Radios can be an invaluable piece of equipment in the backcountry. Given the choice between standing at the top of a steep bowl or couloir and yelling at the top of your lungs to your ski partner "IS IT SAFE?" or spending a little extra cash on a radio, I think most people would opt for the latter. With an abundant rise of backcountry usership over the last ten years (it's the fastest growing winter sport) and especially in
READ THE STORY
The TGR editorial team tested Smartwool's new athlete collection in the Jackson Hole backcountry. Here's what they found out about the gear. Max Ritter photo. Base layers are by far the most underrated part of our ski kits. I understand the desire to have the most breathable, waterproof, ultralight, and indestructible ski jacket and pants, but it won't do you much good if you're frozen from all the sweat you've accumulated from high-output touring. Staying warm and dry starts with your