There are all kinds of wonderful places to visit around the world – but have you thought about starting your travels close to home? There are so many great places to visit in the United States – here are just a few!
Albuquerque
Many people visit Albuquerque only to find that they can't stay away; many just end up moving there. There's the beautiful skies that are cloud-free and turquoise colored more often than they are full of clouds, there's the colorful Sandia Mountains to the east, and the bosque to the west. Get comfy and rest awhile at the Embassy Suites Albuquerque, and then head out for some activity – places to ski and hike are just minutes from the city.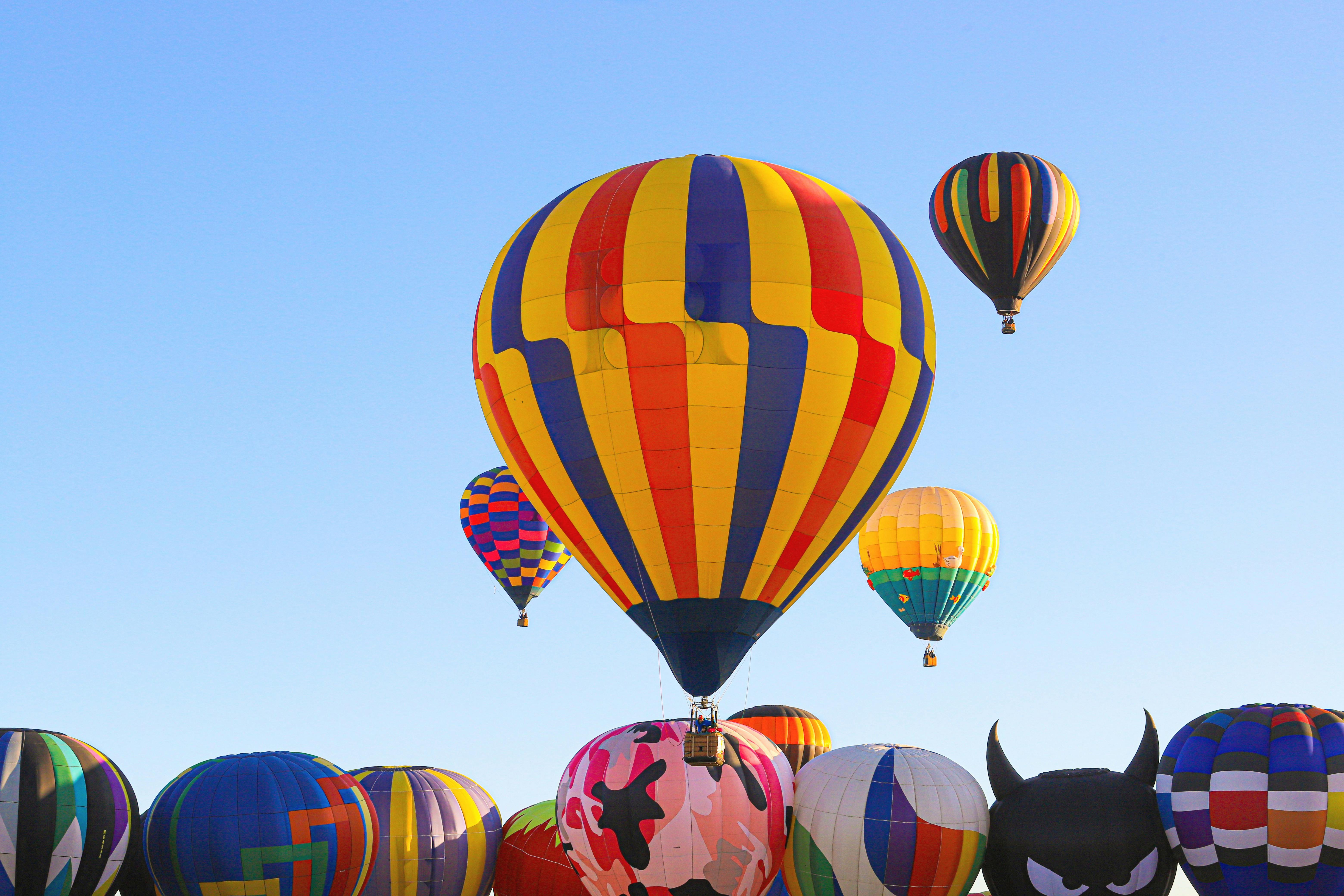 There's also plenty to do if you just aren't the active type, though. You could take the Breaking Bad tour and see the sites from the TV show. You get to sit back and relax in an RV (of course) while you visit Walter White's house, the famous car wash, the laundry, and so much more. Or, you could visit Old Town, a lovely combination of history (it's over 300 years old) and modern shopping. When you come to Albuquerque, make sure to visit some of the amazing Mexican restaurants for dishes with green or red chili (or both, which the locals call "Christmas"), which you'll quickly become addicted to.
Las Vegas
This one is a given if you love to gamble, but there's something in this fast-paced city for everyone – you can give in to the chaos or just sit back and watch it all unfold. There is just about every type of food you could crave at restaurants that are open anytime. There are modern casinos and hotels (with new ones being built all the time), but there's also the older part of Las Vegas, Freemont Street, for those who enjoy a slower pace and learning about some history of how this city came to be. There's a wide variety of world-class stage shows to choose from – or you can just grab a beer at a sidewalk café and do some people watching. There's Irish pubs, haunted museums, carnival rides and games, dive bars, and ritzy clubs. There's shops you can't find anywhere else, in places that aren't anything like your malls back home.
New York City
A list of great cities wouldn't be complete without New York City. Yes, it is crowded and it is expensive, but it is definitely someplace you should see at least once in your life. Take in a Broadway (or off-Broadway or off-off Broadway) show, take the kids to the Central Park Zoo, or watch a Yankees or Mets game (or both). Visit some of the famous historical sites in this very old city, which could just about take up all of your time, if that's what you're interested in. Even if you're not Catholic you can't help but appreciate the beauty of St. Patrick's Cathedral, and even if you're not all that interested in the water you'll enjoy the South Street Seaport.
Of course, your visit doesn't have to be rigorously structured. Make sure you have at least an afternoon free to just wander around and appreciate the shops, restaurants, neighborhoods, and architecture. Things can get pricey in New York, but just walking around getting a sense of the city can be educational, entertaining – and free!
There are so many interesting cities in the United States that it is hard to pick just a few, but here are three that you can't go wrong with. There is something for everyone in these great cities!
READ THE STORY
This week in Women in the Mountains, we sat down with artist Rachel Pohl. Pohl shares what led her to become a professional artist and how she balances running a small business with her adventurous lifestyle. Nate Simmions photo. Equipped with a fresh stack of business cards, artist Rachel Pohl arrived at the 2013 Outdoor Retailer trade show with high hopes of connecting and collaborating with all kinds of outdoor brands. At the time, Rachel was 20 years old and eager to make a name for
READ THE STORY
Alyssa Gonzalez went from scholarship recipient to being a part of the four person team helping BIPOC women into the mountains. Alyssa Gonzalez photo. If you've ever seen a ski film, flipped through an outdoor company's catalog, walked into a lodge at the base of a ski hill, or just not been the athletic white male archetype that the outdoor industry historically caters to, you know that it's not easy to be anything but that. Just the baseline cost of becoming a skier alone provides its
READ THE STORY
IT'S TIME It all starts now – the 22/23 Ikon Pass is on sale. It's time to keep the stoke alive, seek a season of fun in the mountains, and DO across 50 of the best ski destinations in the world. When you claim this multi-destination pass, you're dropping into a celebration of snowfall. Whether it's the immediate spring access, hooting and hollering down your favorite runs next season, or connecting with the crew for an afternoon brew, there's always an adventure for how you ride.