(Jackson Hole, Wyo.) – May 21, 2015 – Escape the real world and join us for the world premiere and global tour of unReal, starting June 18th in Vancouver B.C. The first feature film from the unprecedented creative union of action sport production companies Teton Gravity Research (TGR) and Anthill Films, unReal is inspired by the unlimited imaginations of some of the world's best mountain bikers. Shot exclusively in 4K, the film will transport viewers into the unReal world, a wild place of wonder where there are no boundaries, no rules and anything is possible.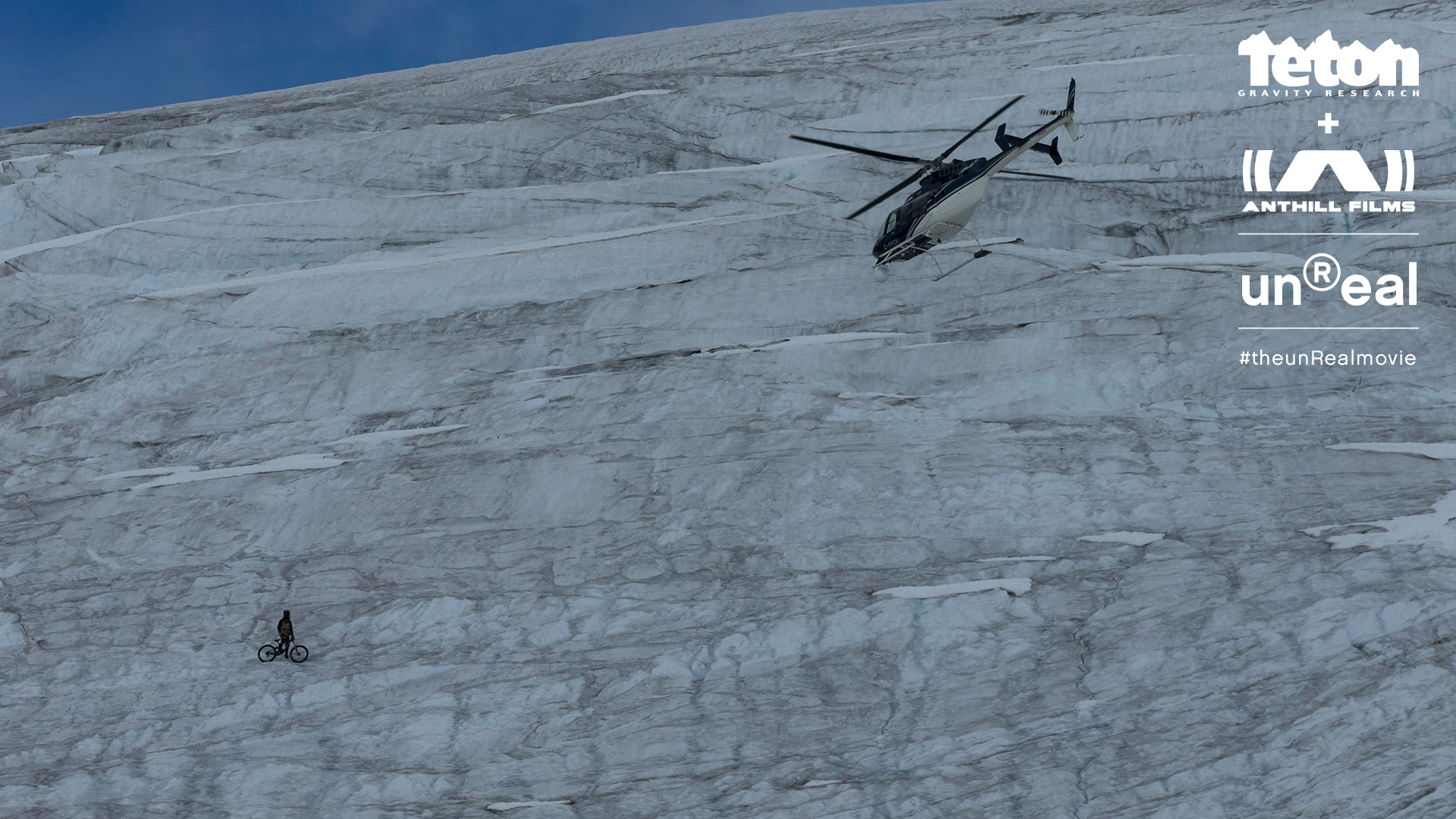 The world premiere will take place June 18, 2015 at the Vogue Theatre in Vancouver, B.C. with screenings at 6:30pm and 9:00pm. The film trailer will be released June 1.
Starring: Brandon Semenuk, Brett Rheeder, Cam McCaul, Graham Agassiz, Steve Smith, Tom van Steenbergen and Thomas Vanderham, with Brook Macdonald, Finn Iles, Ian Morrison, James Doerfling, Matty Miles and friends.
The unReal film tour is expected to be among the biggest in mountain bike film history. From the world premiere at the historic Vogue Theatre in Vancouver to outdoor shows in Salt Lake City and Truckee, the film is expected to play to huge crowds in some of the most unReal settings. Tour stops include:
June 18 – Vancouver, B.C. World Premiere
June 19 – Seattle, WA
June 19 – Truckee, CA
June 20 – Portland, OR
June 23 – Salt Lake City, UT
June 23 – Colorado Springs, CO
June 24 – Boulder, CO
June 25 – Bend, OR
June 25 – Anchorage, AK
June 25 – Denver, CO
June 25 – Kelowna, B.C.
June 25 – Arlington, VA
June 25 – Newport Beach, CA
July 9 – Durango, CO
July 9 – New York City, NY
July 9 – Missoula, MT
July 10 – Bozeman, MT
July 16 – San Francisco, CA
July 16 – Jackson, WY
July 17 – Santa Cruz, CA
July 24 – Boston, MA
Click here to view the full tour schedule and purchase tickets.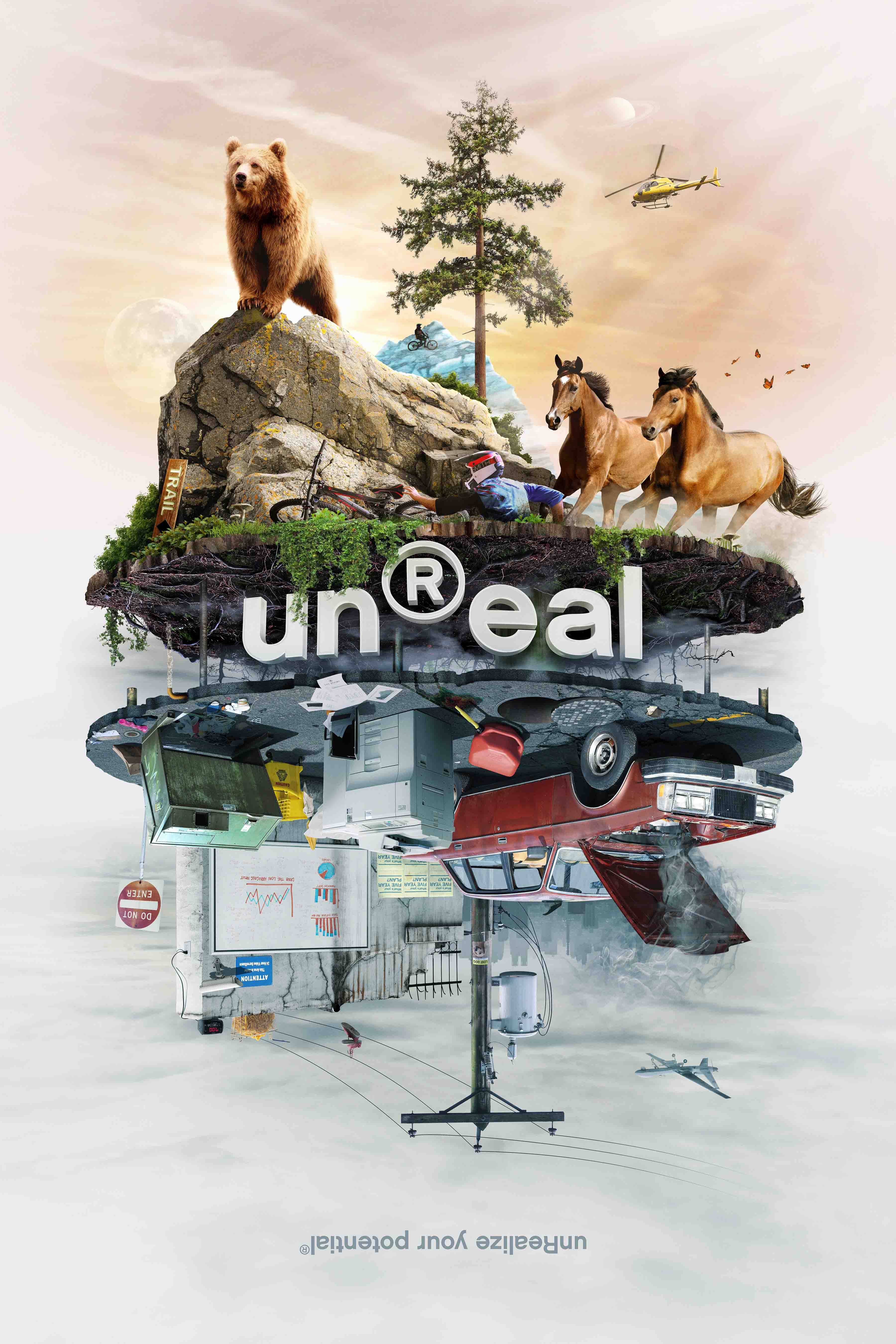 unReal is co-produced by Teton Gravity Research and Anthill Films. Written, directed and edited by Anthill Films. Art direction and additional writing by Good Fortune Collective. Presented by Sony in association with Shimano and Trek. Additional support for the film is provided by Bike Magazine, Evoc, Knolly, Pinkbike.com, Rocky Mountain, Western Digital, and Whistler Mountain Bike Park.
#theunRealmovie
About Teton Gravity Research
Since 1996, TGR has worked with the top athletes in their respective disciplines to capture, celebrate, and bring to life the passion and enthusiasm associated with action sports. Known for its media and lifestyle products, TGR has significant production experience on all seven continents including commercial work, branded entertainment, original television programming, and 32 award-winning feature films. TGR is a proud member of 1% For The Planet, BICEP, Surfrider Foundation, and Protect Our Winters. For more information on TGR, visit TetonGravity.com.
About Anthill Films
Anthill Films is a group of award-winning action sport storytellers who are constantly pushing visual, technical, and creative boundaries. More than anything, Anthill Films aims to create work that inspires a way of life. Born out of mountain biking, but influenced by all action sports, Anthill Films lives to play in British Columbia's mountains, oceans, and rivers. This lifestyle makes us who we are and shapes what we do. For more information on Anthill Films, visit AnthillFilms.com.
READ THE STORY
Lachlan Morton is a real-life superhero. After becoming a bit disillusioned by the rules and discipline of riding big bike races like the Tour De France, he decided to set out on his own and make the whole thing a little bit harder. This year, he pedaled the "Alt Tour"- the entire course of the 2021 Tour de France unsupported and alone, including all the transfers. That meant he covered 5,500 kilometers and climbed over 65,000 meters, in an effort to bring it all back to road cycling and the
READ THE STORY
There's a reason they tell you to keep your head down when you're near a helicopter – rotor wash is a powerful force that can literally blow you away. Unfortunately, Carson Storch was reminded of that the hard way after a taking a tumble trying to jump his bike off the skid of a hovering heli. The rotor wash caught his wheels before he landed, sending him over the bars and re-breaking his collarbone. We're bummed to hear about the injury, Carson, but damn that's a headline you don't read very
READ THE STORY
DARREN BERRECLOTH Darren Berrecloth has been one of the best freeride mountain bikers in the world for almost two decades. Originally from Parksville, BC on Vancouver island, Claw has established himself as a rider who is not only extremely versatile but equally hardworking as well. This summer he'll be on the machines as he's announced, right here on the BTP, that the Bearclaw Invitational slopestyle event will return to Mount Washington next summer! Photo: Mark Warner