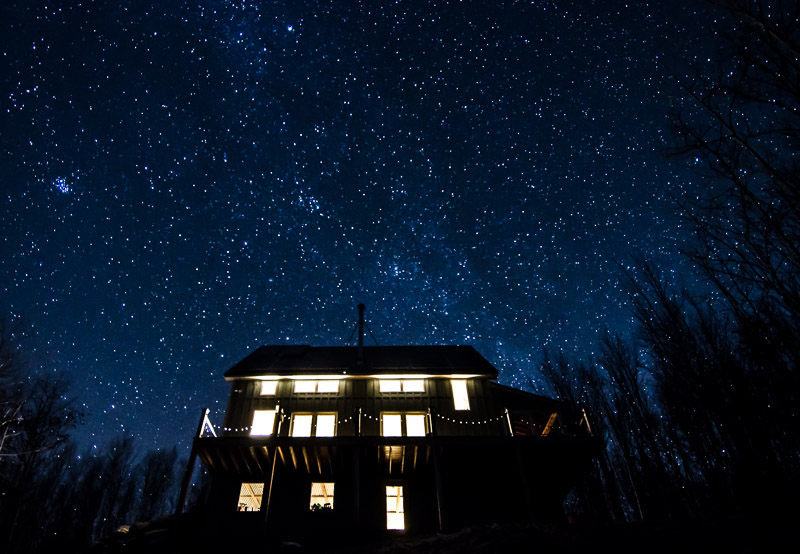 A White Mountain paradise in the night sky. Alll photos by Beth Puliti.
After years pedaling twenty-five miles to work in New Jersey from his home in Pennsylvania , Justin Kline, and his wife Beth Puliti, were hankering to escape to the mountains. Justin, who'd been managing the Outdoor and Bike divisions for headlamp manufacturer Princeton Tec, had frequented New Hampshire's White Mountains during college for mountaineering trips, so the couple began scouting for property in the area's quaint rural valleys. North Conway was the most obvious place to look but too busy for their tastes, and they instead hopped over a few ridgelines and focused their search on Franconia Notch, the boyhood home of Bode Miller.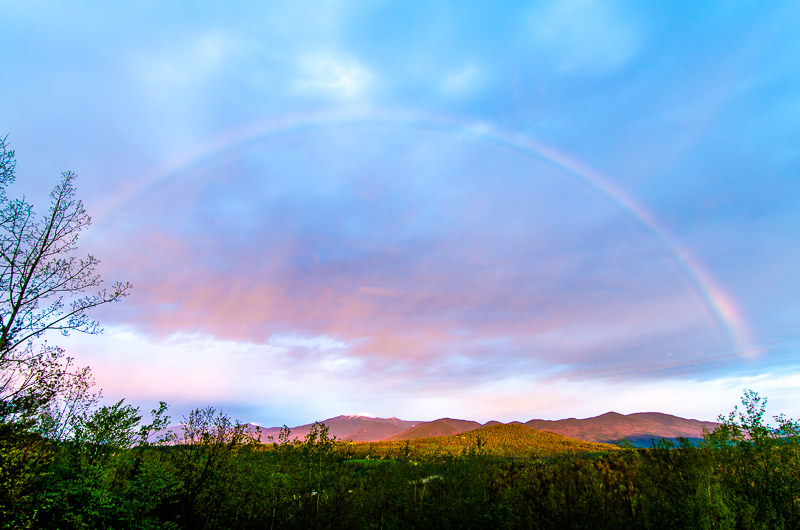 Rainbows over the couple's new property in Sugar Hill, New Hampshire: population 550.
The couple found a man listing seven acres of thickly wooded heaven in the tiny town of Sugar Hill, population 550, and sealed the deal quickly. Justin convinced his employers he could manage his job remotely, and Beth, who copy edits for Dirt Rag and Bicycle Times while managing the mountain bike section of About.com, was free to move around with her writing gig. The plan was set in place.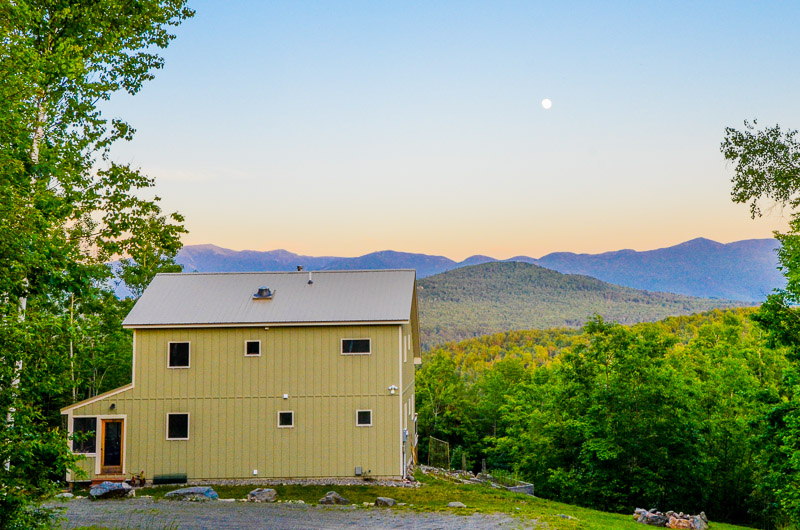 The summer view...
As they began cutting away at the hardwoods to make space for a small, energy-efficient cabin, they discovered that they not only had the southern exposure they needed to ensure a passive solar design would work to keep the home warm with minimal heating from the wood stove during the severe White Mountain winters, but they also had a killer view of the mountains.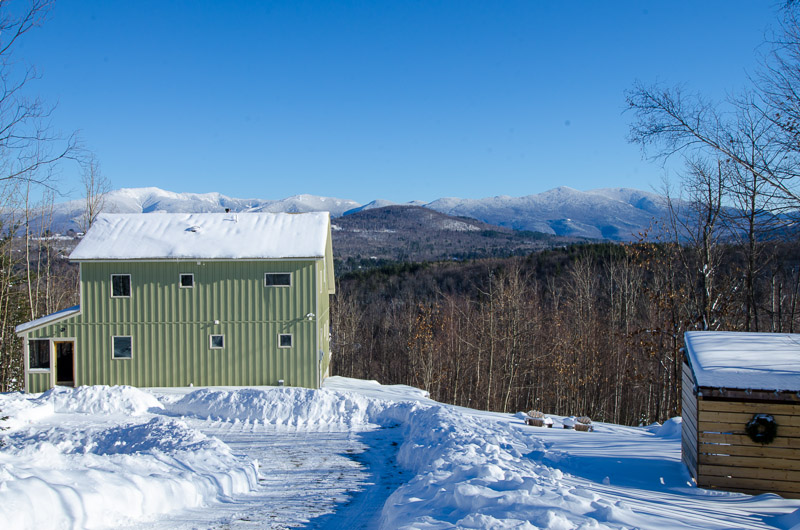 ...and the view of the Whites come winter.
With the help of a Philly-based architect who specialized in LEED-certified (Leadership in Energy & Environmental Design) building, the couple built a 1,200 square foot home with one main open floor with an upstairs loft, along with a walk-out basement complete with a bouldering wall, ping pong, and plenty of bike storage. The home qualified for LEED Platinum certification–the U.S. Green Building Council's most stringent certification-with the passive solar design, roof-mounted solar panels, and solar hot water cutting energy bills down to "a couple hundred bucks a year," according to Justin.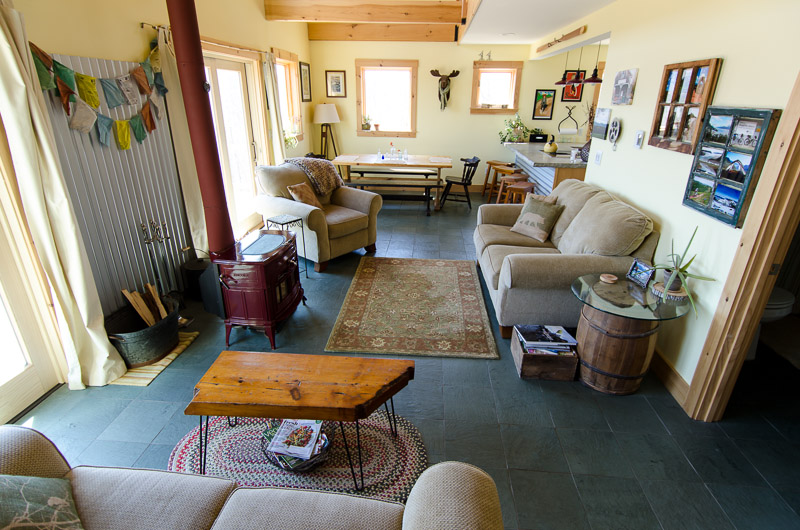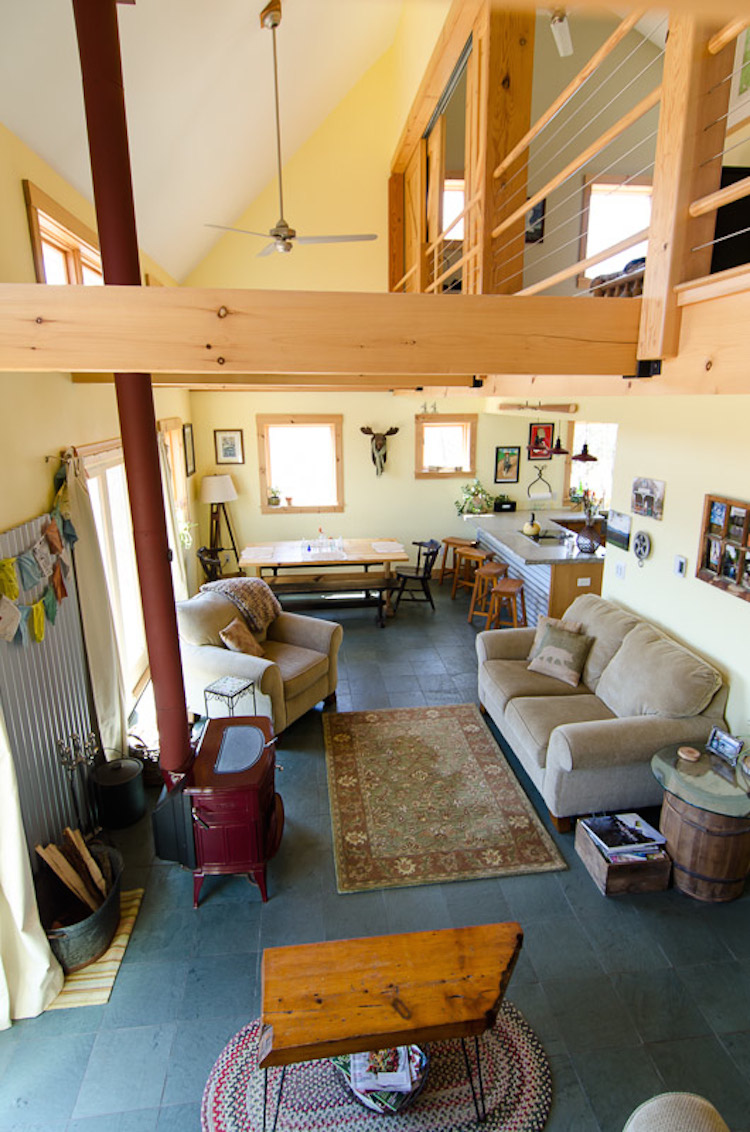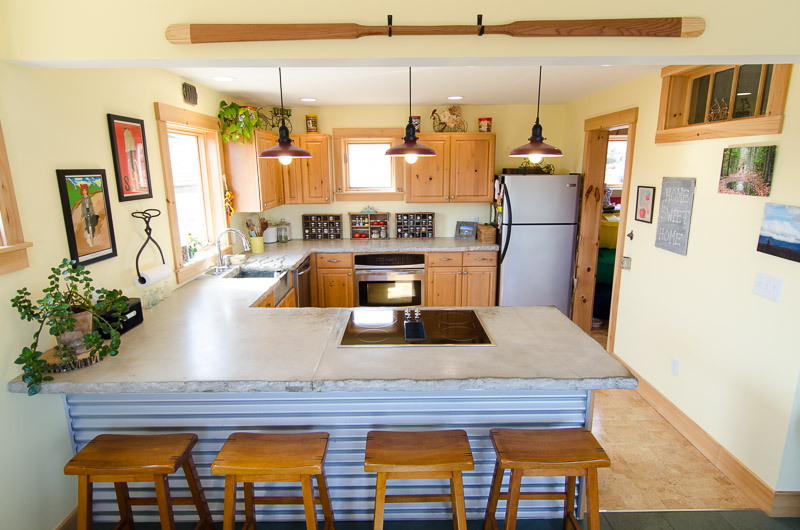 While New England isn't known for its consistent sunshine, the couple's been pleasantly surprised by how much of an effect their solar setup has had; they only need a cord and a half of wood for the stove to make it through the winter, while friends in classic (but far draftier) New England farmhouses in the neighborhood go through seven to eight cords every year.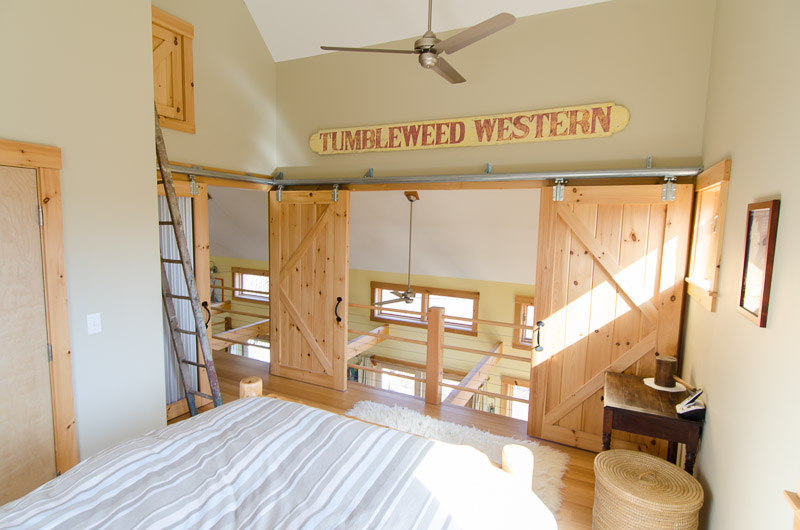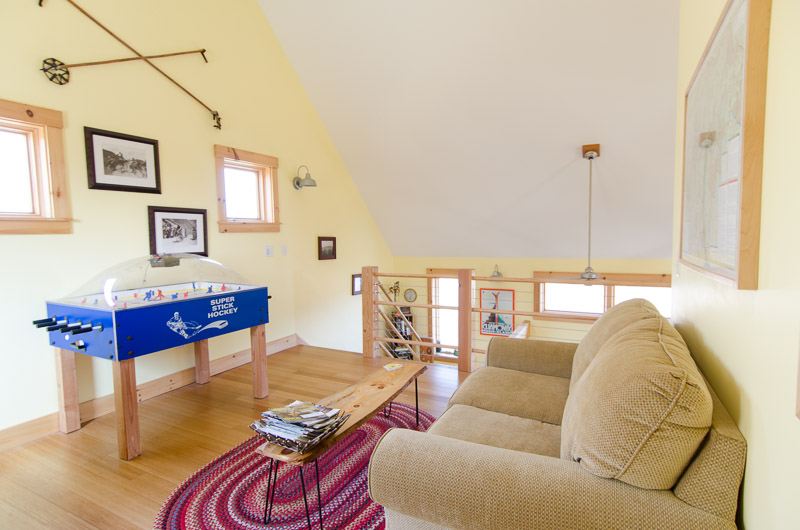 Of course, for as much as Justin and Beth wanted to geek out on the green cred of their new digs, the real focus of the move was getting outside, and they found the area to have endless opportunities to do so. In the winter, dawn patrol tours up nearby Cannon Mountain make the schedule weekly, as does ice climbing and Nordic skiing.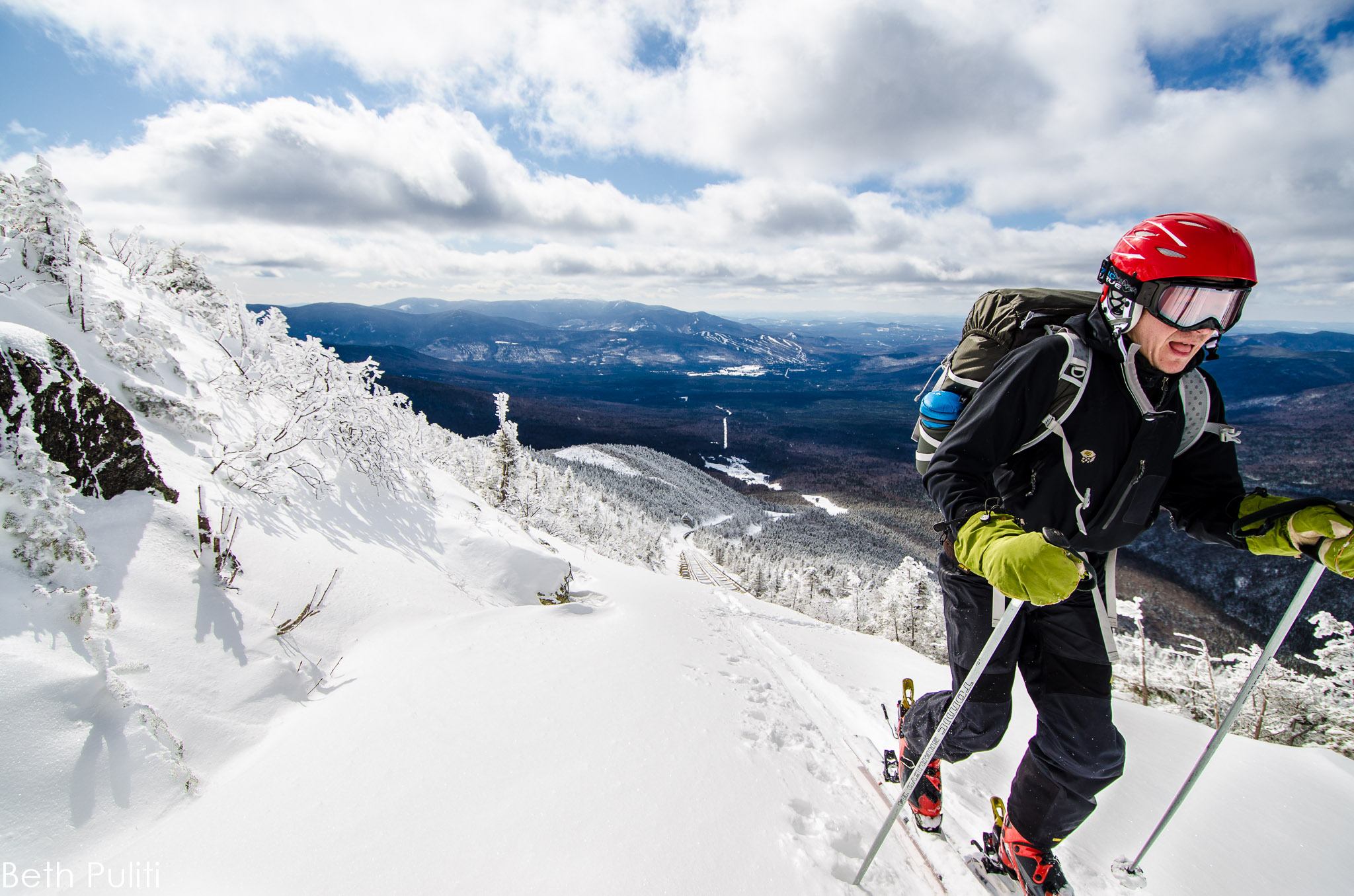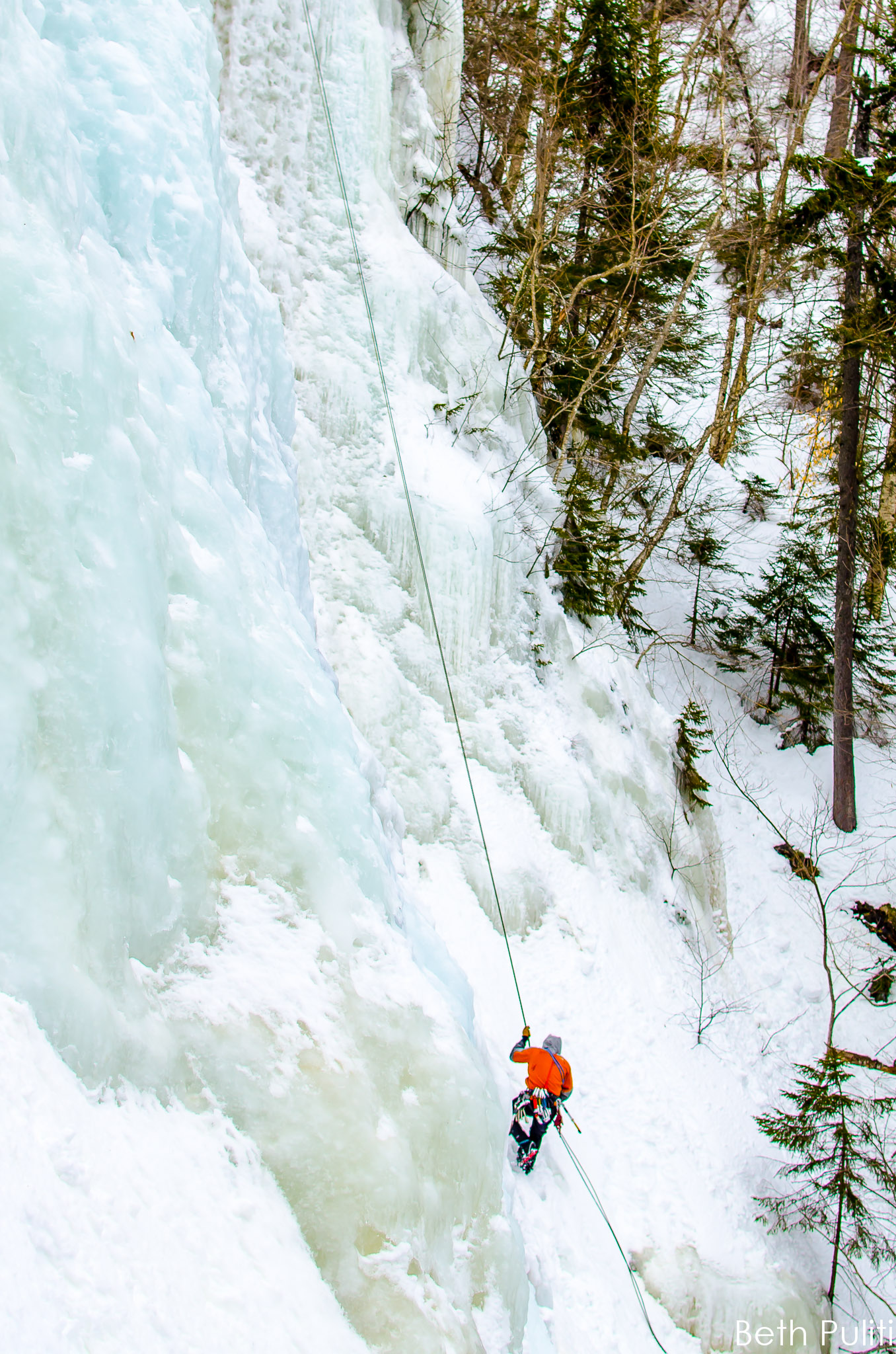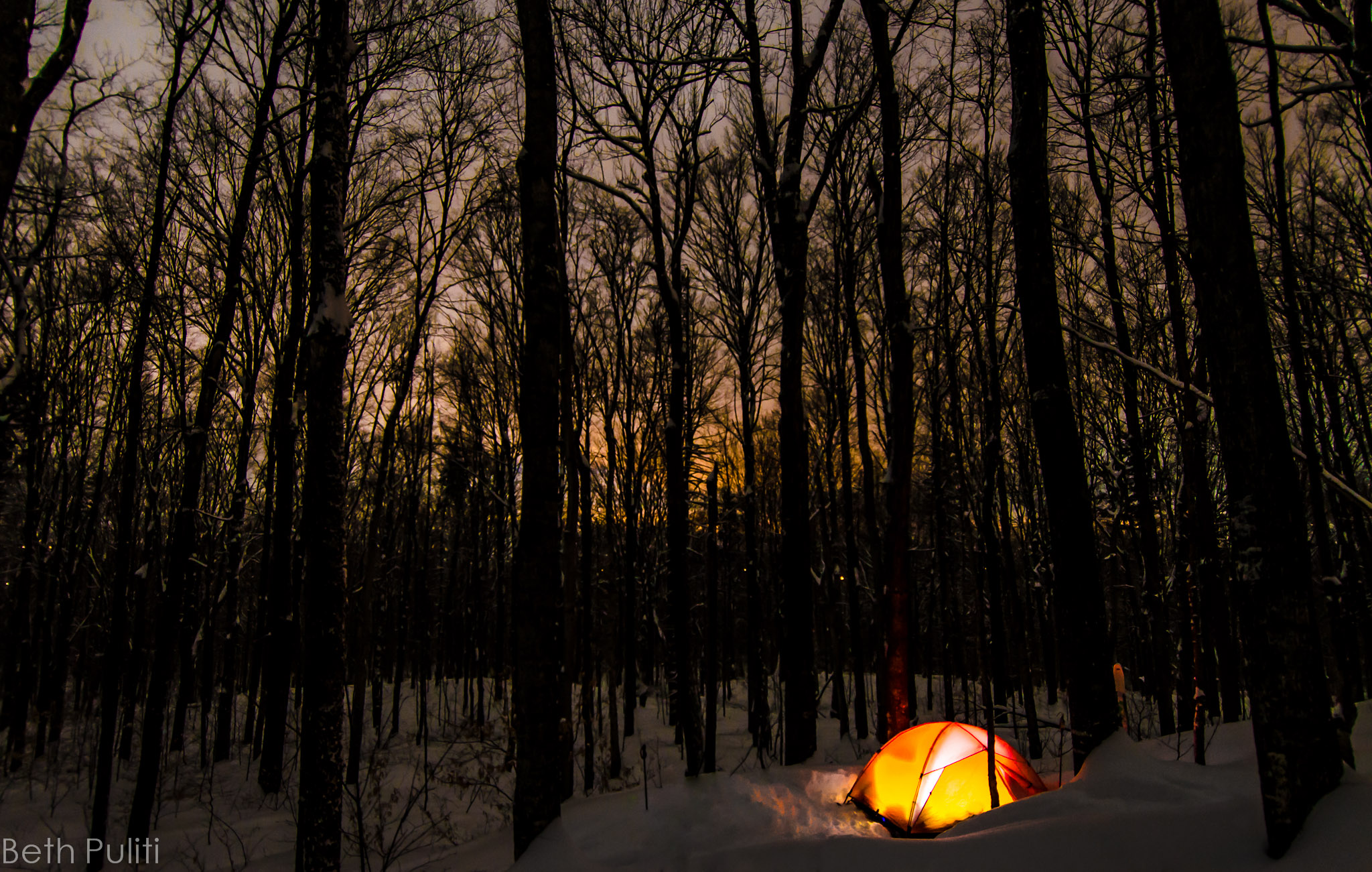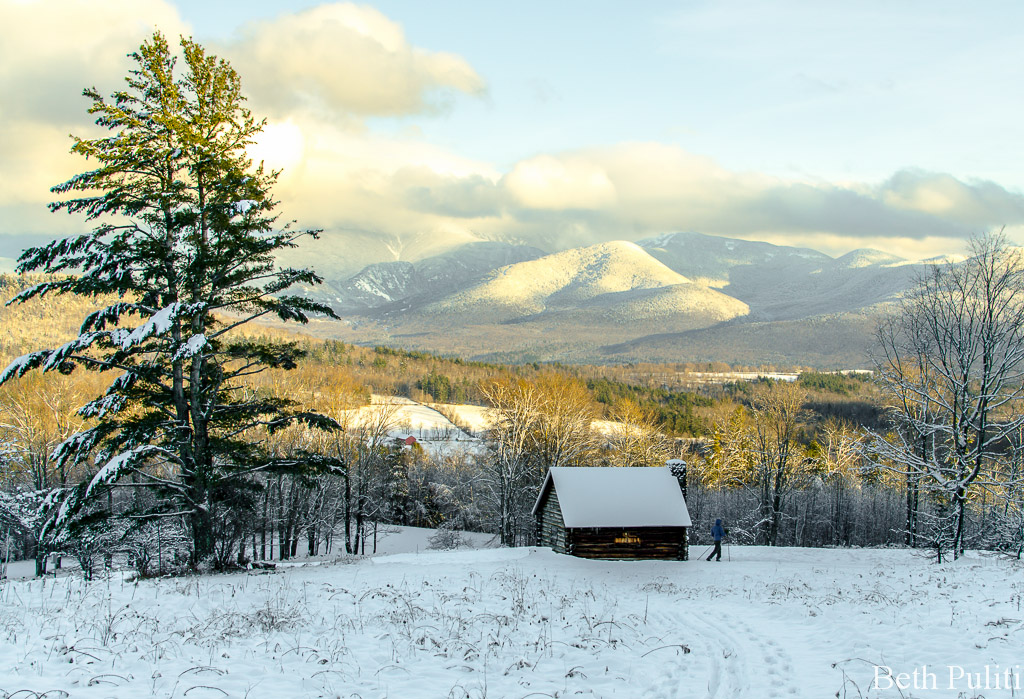 As spring starts to show, they'll break out the fat bikes and use a Gazetteer, Google Maps, and snowmobile trail maps to link together the dirt roads and sled trails that string through the mountains around them for guessing-game adventure rides.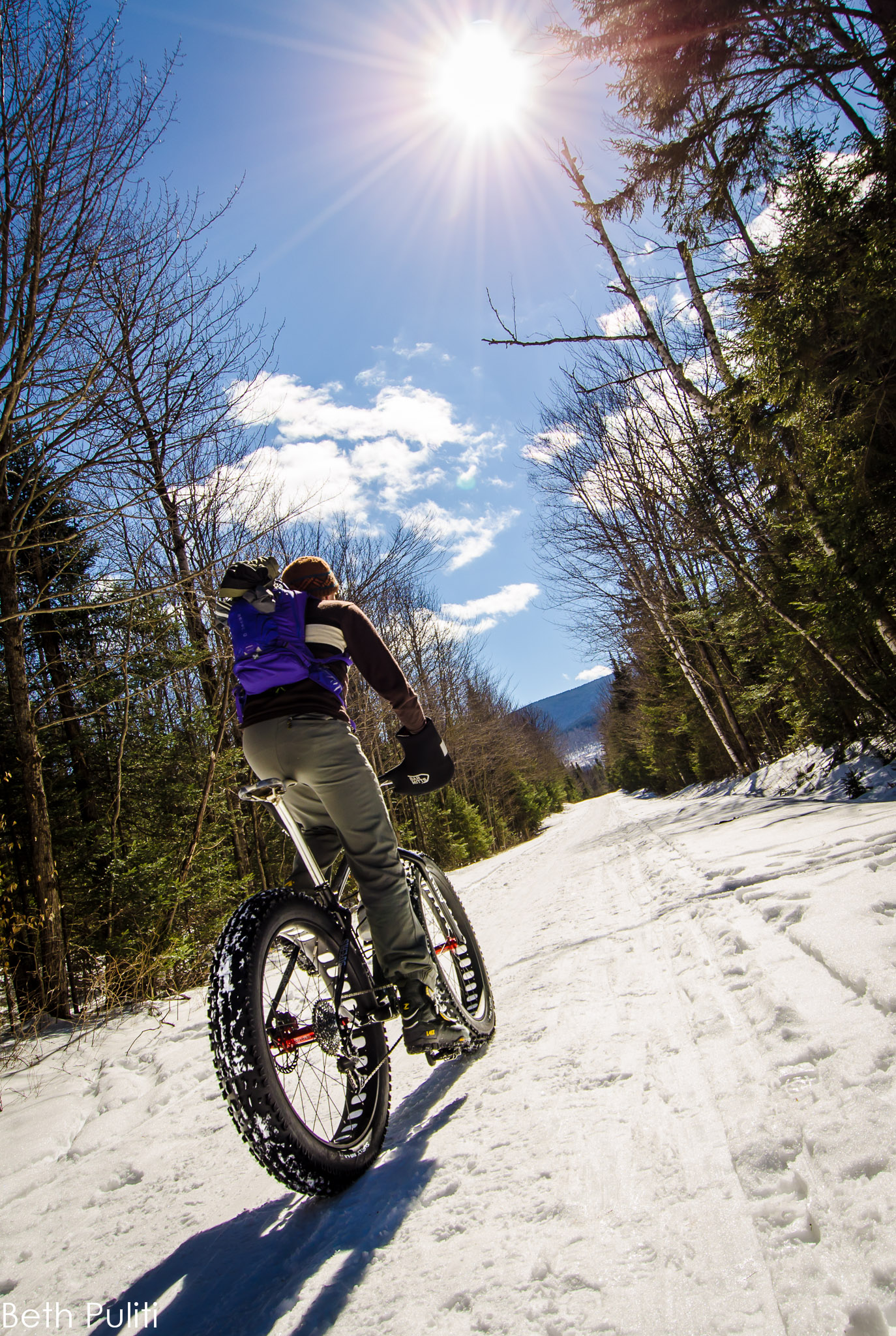 But the biggest surprise was just how good the mountain biking was come summer. "When we moved here, we were thinking, 'OK, Kingdom Trails in Vermont is good and it's only 40 minutes away.' But as we infiltrated the local scene here, we found an amazing amount of trails. There's a super active scene, a generally older population, but very quiet and not well-known outside of town, which kept the amazing amount of awesome trail here pretty hidden." Justin and Beth are able to clip in right from the front door and ride down on backwoods singletrack to the growing trail network in Franconia, pedaling all the way up to Cannon and Mittersil. Farther afield, Vermont's copious networks of buff loops, like Kingdom, Maidstone State Park, and Ascutney STAB trails, are an hour or less away.
While Justin has to make regular trips down to Philly for corporate meetings, he and Beth are grateful for the vibe of their new adopted home turf. "We've been psyched to meet so many people who love to live where they live and are like-minded. Everyone makes the same lifestyle choices and are psyched when it snows, instead of complaining about it." But despite finally setting down in their dream home, their wanderlust has temporarily outgrown the wistful attraction of the Whites.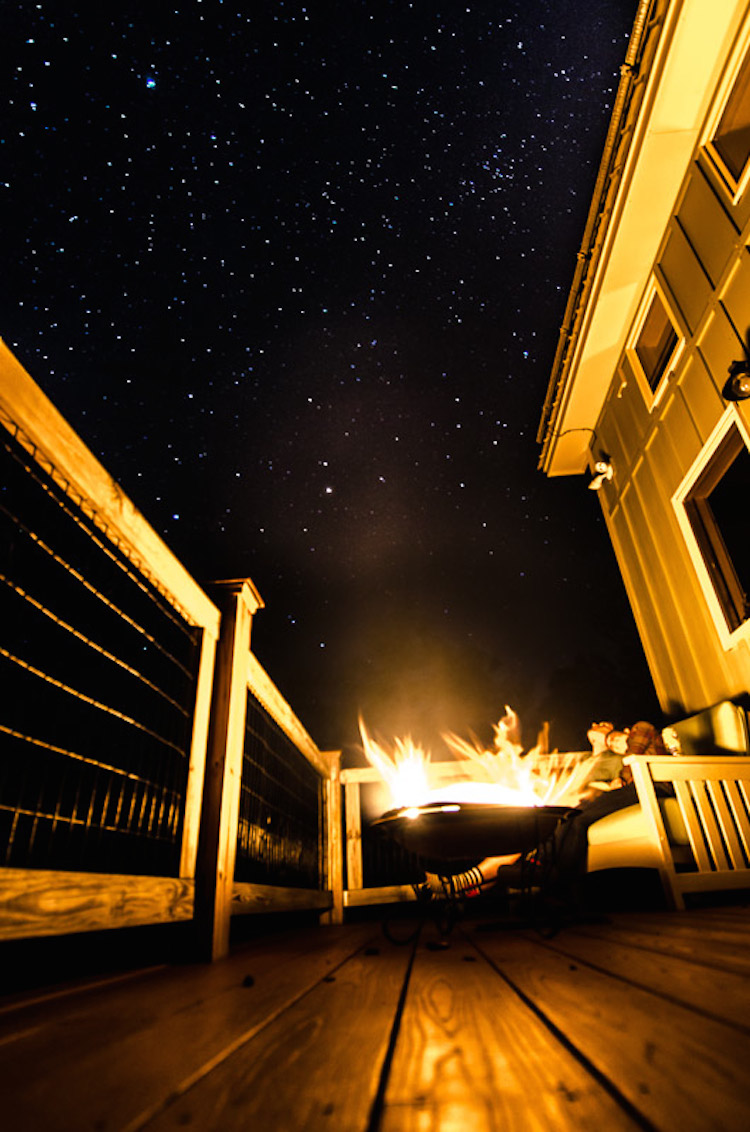 "My wife Beth had been diagnosed with a heart condition in high school and was monitored for ten years, but at thirty she had to have open-heart surgery," Justin said. "After surgery last November, she's all recovered now, but the experience has reinforced our lifestyle decision-making." So the couple decided to punch a one-way ticket to Europe.
They'll start at a big outdoor trade show in Germany this July, then take off on touring bikes through Eastern Europe and all the way through Southeast Asia. Justin will still be working part-time on international sales and on growing Princeton Tec's business outside the US, but nonetheless the focus of the pedal tour will be on exploring lost roads, unknown cultures, and new places, and taking the dream of a life on bikes just one step further into the rest of the world.
From The Column: Base Camp
READ THE STORY
There's a few mountains out there whose shape just screams "SKI ME." Among those is one that stands deep in Pakistan's Karakoram range, Laila Peak, a hauntingly beautiful spear of rock whose Northwest Face is a perfect 45-degree ramp of snow that drops nearly 5000 feet to the glaciers below. Not to mention that the face hangs over an equally sized cliff that requires a potentially deadly traverse to navigate. The peak saw its first summit ski descent in 2018 by a team of French skiers.
READ THE STORY
Mountain biking with your partner usually results in one of two things. Option A: you have a great time and are stoked that you can go on these kinds of adventures with them. Option B: the bike ride becomes an impromptu counseling session and someone has a mental breakdown. For your relationship's sake, we hope it isn't the latter. Comedian Katie Burrell reminds us of what option B looks like and man did she get it spot on.
READ THE STORY
There's a cardinal rule in mountain biking: no dig, no ride. But honestly, it doesn't fully explain why we dig in the first place. The whole point of creating fun bike trails is to share them. Whether it's with the community, our friends, or other riders, fine trail craftsmanship is best appreciated in the company of others.