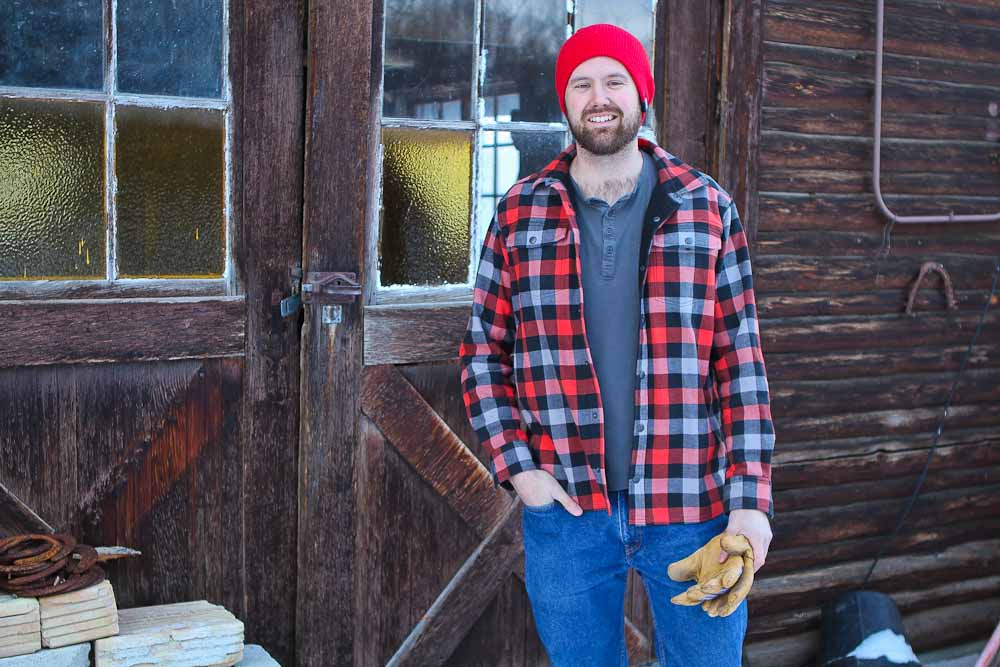 Check out evo.com's entire selection of flannels and button-downs here!
Stio is a Jackson Hole-based brand that sprung up in 2012 thanks to the efforts of founder Stephen Sullivan, who had previously founded Cloudveil before selling it off to a private equity group. Stio's appeal and aesthetics are based heavily on the Jackson mountain lifestyle, mixing up the town's Western heritage with its legacy as home base for some of the country's most insanely eager mountain athletes, and spitting out garments whose functionality covers big-day shredding to down-day relaxing. The difference is that Stio's cuts and aesthetics are less geeky than competitors coming from a mountaineering background, and they can still dress up enough to pass the bar at the odd chamber mixer your roommate whisked you off to in search of "business" contacts, free drinks, and free fine cheeses.
The Stio Kirby Windshirt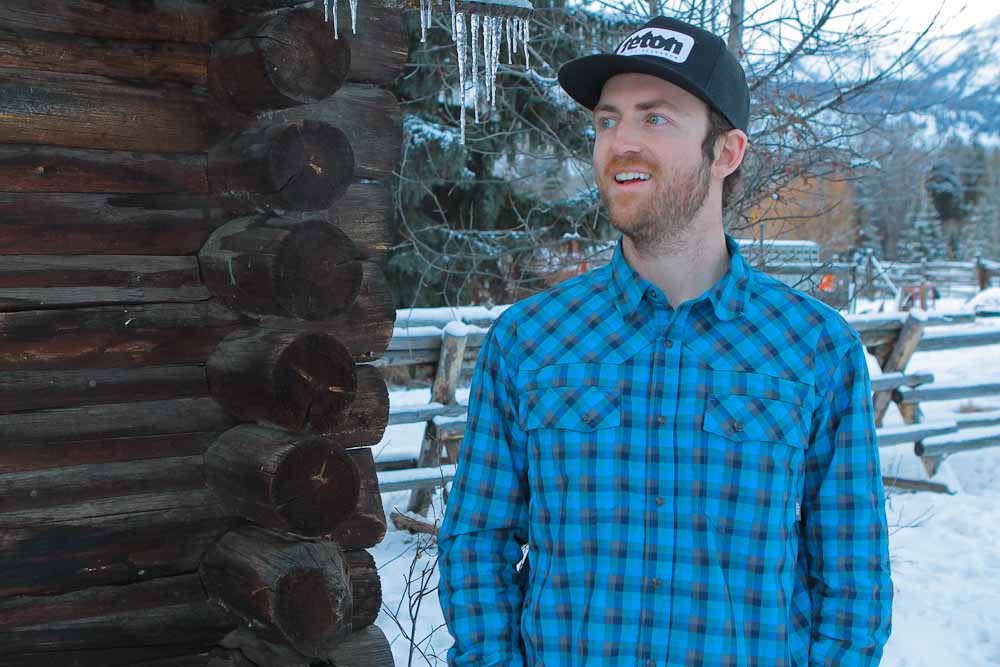 Editorial and Community Manager Ryan Dunfee spent a couple months in the Kirby, and mostly avoided mustard stains.
The Kirby Windshirt is one of the company's hybrid layers. At first glance, it's a handsome-looking button down with pearl snaps, nice plaid colorways (coming in orange, red, green, blue, or white), and stylings reminiscent of an Old West rancher shirt. But cop a feel, and you realize the Kirby's made out of 100% nylon coated with a wicking finish–providing a durable feel that can take some scuff rock climbing or plowing into a stand of trees on a bike while pulling sweat away from the body.
It is, in fact, a shirt you could get away with at your in-laws as well as you could on a hike, and the thick windproof weave of the nylon can take a serious licking, whether it's from skirting across an exposed ridge as a storm makes its early presence known, or a haranguing from your maybe-someday mother-in-law for not putting a ring on her little girl's finger after all these years.
Anyways, I spent the fall in this shirt doing all the kinds of "mountain lifestyle" things people who pay for PO boxes in Jackson Hole love to do–hikes, mountain bike rides, chopping wood, clearing deadfall, and partaking in the two-for-one meal deals that occur here for a month each fall, allowing the down-trodden middle class to partake in the finest dining Jackson has to offer for their weekly date night.
The Kirby is great looking, and the nylon material has yet to show any signs of scuffing, tearing, or, most notably, staining from my many outings falling into the woods, fixing greasy bikes, or making messy hamburgers dripping in yellow mustard. It did indeed keep the wind at bay. But for all its durability, the 100% nylon had a little bit of an alien feel to it. It wasn't great at keeping you warm, and while the sweat-wicking coating did do well at sucking sweat off your body, it often felt like it was just clinging to the inside of the shirt instead–giving you that occasionally awful, cold feeling of freezing perspiration slapping the skin again.
While great as a windshirt, it's best adopted as a second layer on top of a base layer that can breathe as well as insulate. I also have to mention that for a shirt tailored towards a presumably fit and active crowd, it had a pretty baggy mid-section, which probably contributed to the lack of feeling of insulation, with wind and cold seeping up your stomach and back.
Stio did an admirable job with the Kirby of making a functional layer that outstyles most anything else you'd think of bringing with you into the mountains. But it's not something I'd use alone, and would be better kept as a thin mid-layer that you can also rock at the Christmas party without anybody blinking.
The Stio Buckhorn Flannel
Senior Designer Olaus Linn has great chest hair, and spent several months concealing it in Stio's Buckhorn Flannel.
As the owner of a whole stable of flannel overshirts, and sartorial expertise born of years of hipster graphic design jobs, I was the natural choice to review the Buckhorn Bonded Flannel Shirt from Stio when it showed up at TGR World Headquarters this fall. I've put this shirt through its paces. From construction work to nights on the town, it has been my favorite thing to wear day in and day out. It's sturdy, it's soft, and most importantly it's warm. My viking heritage decrees that I scoff at jackets even in the frigid depths of a Jackson Hole winter, so I instead look for shirts that are thick and insulated enough to wear outside in all conditions.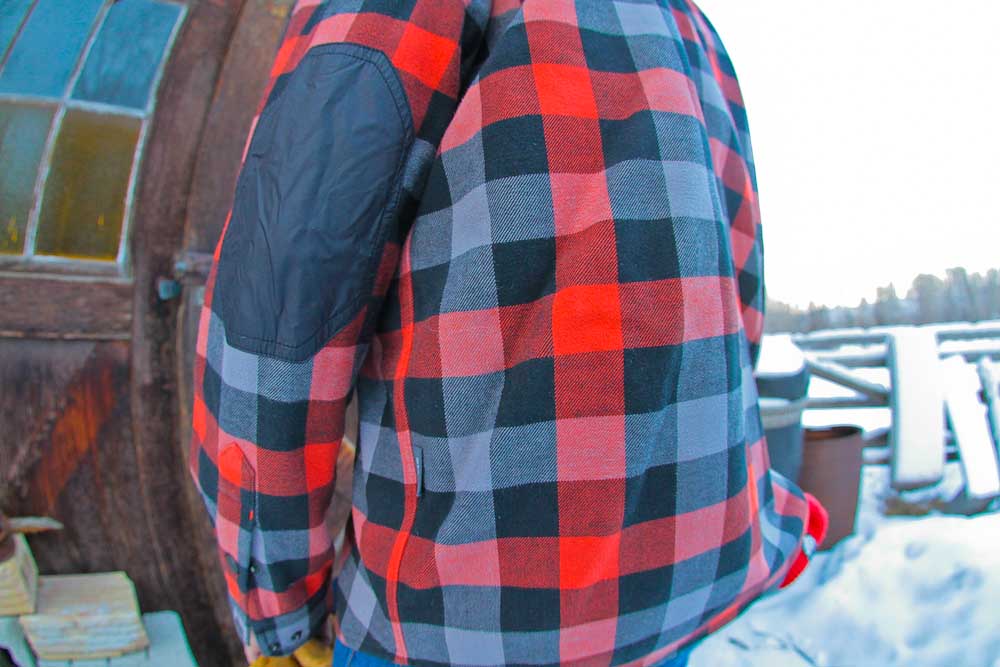 I didn't stop at testing the Buckhorn here in JH though– this shirt was my primary outwear on a chilly and rainy two-week odyssey through Transylvania in October. It was a gamble to head across the Atlantic with nothing else in my backpack, but I was downright impressed by how well it held up.
I stayed dry and comfy as we clambered around crumbling castle after crumbling castle in the grey drizzle. The cotton fabric of this shirt isn't really designed to be moisture resistant, but I thought it did remarkably well and dried out quickly every night.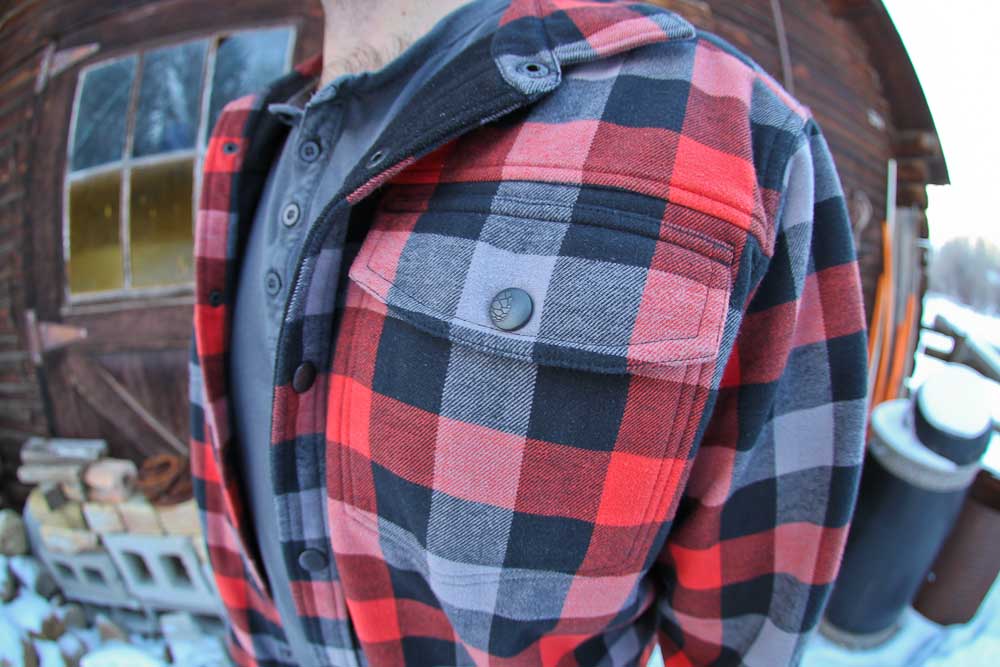 This flannel also looks damn good. All of Stio's stuff has a nice mix of function and aesthetics and I think this might be the coolest item I've seen from them. Mine has a classy rust-red and black checked pattern and sharp looking engraved metal snaps. The double-reinforced seams and tough elbow patches have kept it in good condition despite the beating I've given it. After multiple washings, the color and fabric look the same as they did when I first put it on.
I'd recommend the Buckhorn Flannel to anyone looking for a good shirt to wear in the colder months. Whether you're banging nails, dropping cliffs, or just parked at a desk (like me) you'll be looking, and feeling, pretty good.
---
Check out evo's full selection of flannel shirts–many of them intended to survive Transylvanian vacations–
here
.
From The Column: Teton Tested
READ THE STORY
Dear Bumion, I've got a #skitownproblem, About three weeks ago, I Tinder matched with a beautiful woman. Her profile had pics of her doing adventurous stuff that made me feel like I knew her in a shallow, superficial way. It was love at first swipe. The first time we got together, we realized we were both climbers, and I was stoked to get out and send with her, until … we whipped out our gear. When I say I like climbing, what I really mean is that I like bouldering with my shirt off and
READ THE STORY
The summit of Denali looms more than 20,000 feet in the air. It is the centerpiece of Alaska's 6,000-acre Denali National Park and Preserve. Reaching the top can take skilled mountaineers weeks. The routes are long, technical and arduous, and to make matters worse they are all peppered with human feces. Truly. From 1951 to 2012, 36,000 climbers have set out to summit Denali. Michael Loso, a National Park Service geologist, has calculated that in that time those mountaineers have left behind
READ THE STORY
Tyler Bradt is no stranger to going big. A professional kayaker, Bradt was just 15 years old when he was featured in TGR's kayak films (2001) and (2002). In 2007, Tyler and his friend Seth Warren traveled from the tip of Alaska to the bottom of South America without using a drop of gasoline in a bio-fuel converted Japanese firetruck, exploring rivers and educating communities along the way. After setting a world record for successfully running the 186-foot Palouse Falls in his kayak,