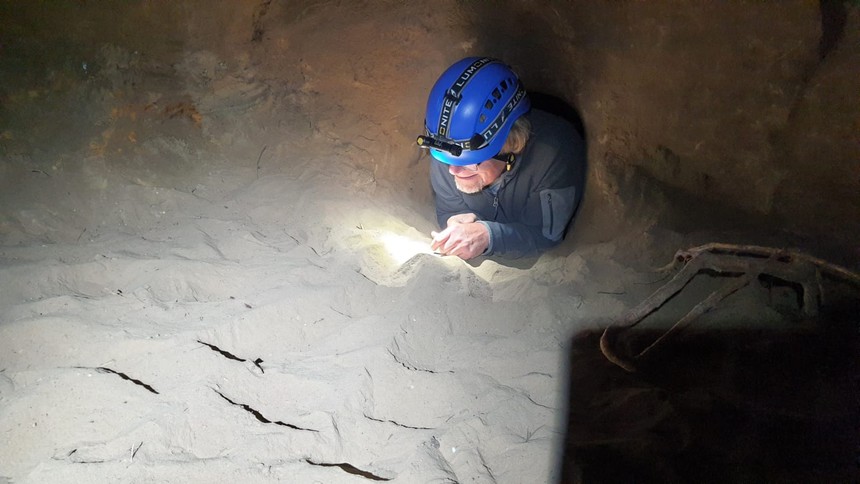 Jeskyně Postojna famous, massive cave in Slovenia. We are on our way to a Jeskyně Postojna. But not the one in Slovenia... a smaller one in northern Czech Republic. This cave, Postonja cave, was named after farmers' shouts as they kept shouting for their sheep "wait little one" ("postüj malá"). While the cave is not huge, it was a very nice cave to crawl through. Soft, dry sand at the bottom... smooth, round surfaces, tiny holes to squeeze through. A great exploration, with also countless other smaller caves around in the so called Klokočské Rocks natural park. There must be thousands and thousands of holes here, wondering if everything's been researched and looked into?
We explored few of the smaller caves until we managed to find the proper Postonja Cave. We also took a 3D scan from the Postonja Cave and two of the side caves. Here are their locations and on-your-browser rotatable 3D models:
The second side cave in particular was a lot of fun. A straight and very tight on-your-stomach-pull-forward tunnel leads to a single round chamber. Nice!
The 3D models were taken using Polycam app and the lidar sensors on the iPhone pro models. PDF maps from the caves have been automatically generated using my "Cave Outliner" software. It is open source; feel free to use it for other caves as well!
This is by the way my seventh country where I'm doing 3D scanning, previously done that in Finland, Sweden, Austria, Croatia (so far unpublished), Germany, United States, and now Czechia. All my models are slowly appearing on my website list of 3D models as well.
Access. The main cave was difficult to find, by the way, among the many holes and a major cliff that we couldn't find an easy way to descend from. It turned out that the right path was to follow the big walking path, basically until you hit the main cave. There's side paths where you can explore the side caves, but the big path takes you to a gully that leads safely down the cliffs and also to the main cave.
Main cave photos above and below: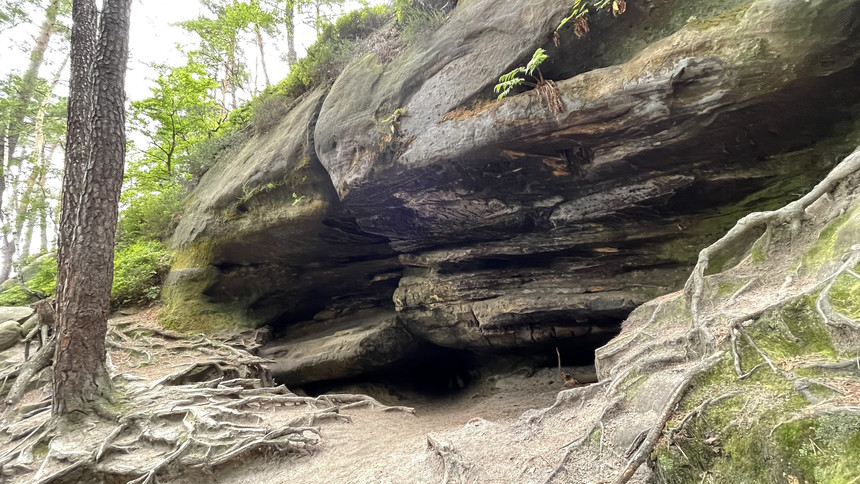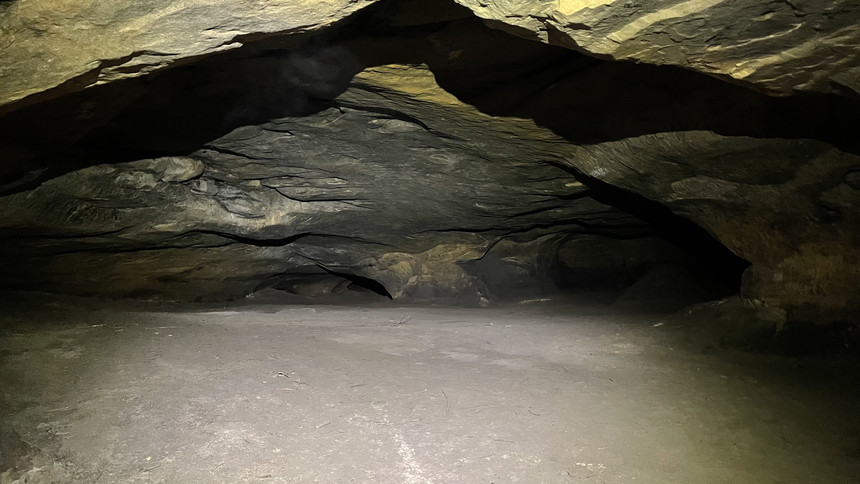 Side cave 1 photos:
Side cave 2 photos:
Other caves in the area (plenty!):
This article has also been published at Blogspot. Read more urban exploration stories from theurbanexplorer.net, and other underground stories from planetcaver.net. Read the full Planetskier series at planetskier.net, or all blog articles from Blogspot or TGR. Photos, videos, and text (c) 2022 by Jari and Janne Arkko. All rights reserved.