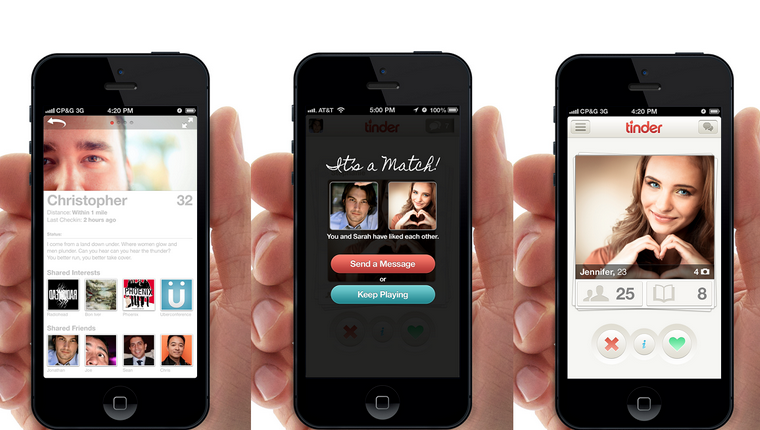 Tinder photo
Moving to a mountain town can be the best decision of your life. Days are filled with crushing the steeps, slaying pow, and abusing shot skis. But who is to comfort you when you're tired, drunk, and alone at night? Most likely: no one.
The lack of reliable, enjoyable, physical companions is a reality that every single ski bum is familiar with. Without a regular influx of options, the mountain man (or woman) resorts to the import/export business. Ski bums import a significant other or spend valuable dollars (that they don't have) exporting themselves to the nearest populated area. Tired of outsourcing your bed partner? The social media savvy certainly are, so they rely on the ever-popular dating app, Tinder.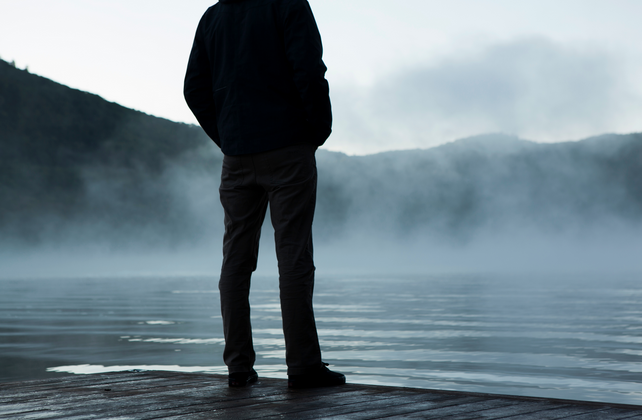 Sometimes living in a ski town can be a little lonely. Pexels photo
The quick and dirty summary of Tinder is that you swipe right on profiles you like, and swipe left on those you don't. If you like a person who has liked your profile, then you will be able to chat. Each profile consists of a maximum of six pictures, and the friends or interests you have in common. And although this presentation seems vain, it's actually exactly how you assess possible options at the bar. And just like sober bar pick ups, it can be scary or intimidating for someone to create a Tinder account. That is why we created the guide to help you make the perfect mountain town Tinder profile–one so compelling it'll overcome even the worse mountain town guy:girl ratios.
Related: The Ten Types of People You Meet in a Mountain Town
TGR's fearless editorial intern, Hillary, and I volunteered to heed our own advice and try out this guide for ourselves. We both created Tinder profiles which can be viewed below. Leave the Internet hate at the door and know we did this for educational purposes. Cheers!
Photo #1: Epic Action Shot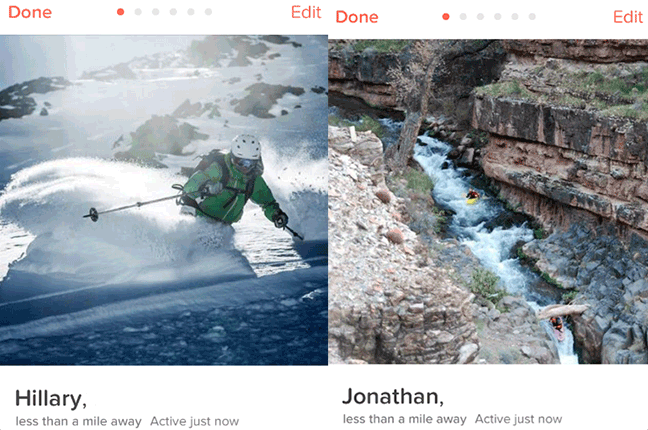 This needs to stop someone in his or her tracks. You only have one chance for first impressions, so don't blow it. Search for an A-grade action shot of that one epic pow day, cliff send, or air. This needs to awaken the Tinder user's not so elusive inner pro-ho.
Photo #2: The Best Looking Picture of Yourself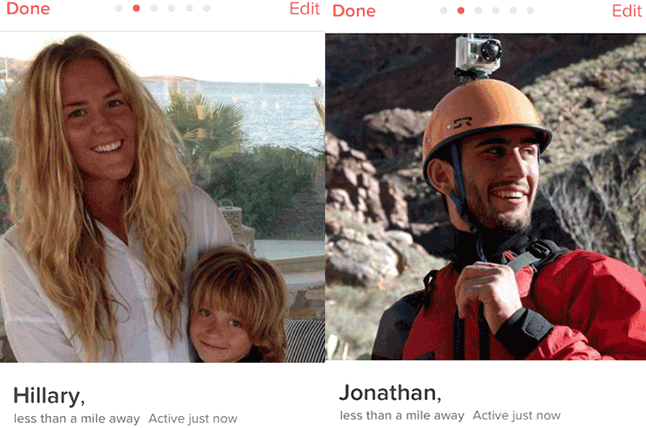 This is the crux move of the Tinder profile, and therefore the hardest to nail. Search high and low, from your junior prom to that time your photographer friend was trying to build their lifestyle portfolio for that perfect model shot. This is where you lock down the all-important right swipe–the rest of the photos are for posterity.
Photo #3: Shameless Dog Pic
People friggin love dogs. It might be the Tinder equivalent of lighting a fire with gasoline. If you are lucky enough to have a good snap with your furry companion throw it in the profile. Don't have one? Go to a public park on a Saturday afternoon and you will have your pick of the litter (pun intended). This does not apply to cats, ferrets, or hamsters.
Photo #4: 2nd Best Looking
The point of this photo is to remind people that you are one good looking, fit, healthy person free of disease blessed with perfect sun-kissed skin, and that you don't at all resemble Sloth from The Goonies. Look to the fashion icons like Fabio, Zoolander, or Hansel for the best pose. I can Derrelick my OWN balls, thank you very much.
Photo #5: Gaper Day Antics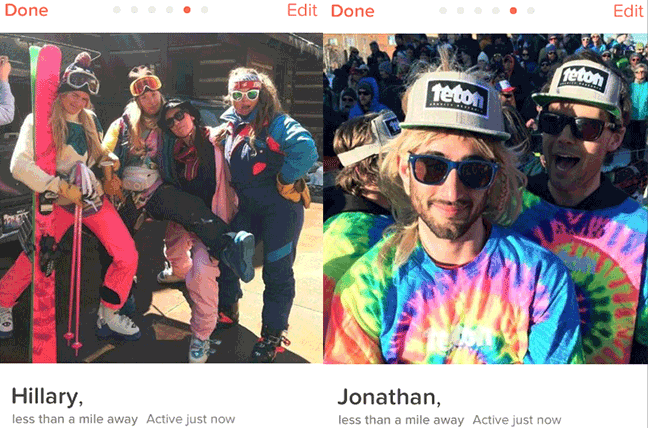 Jorts, neon, onesies, straight skis–anything that shows that you don't take yourself to seriously. You smoke in the gondola, drink on the way down, and give absolutely zero fucks. What is cooler than being cool… being ice cold.
Photo #6: You Looking Over Epic Landscape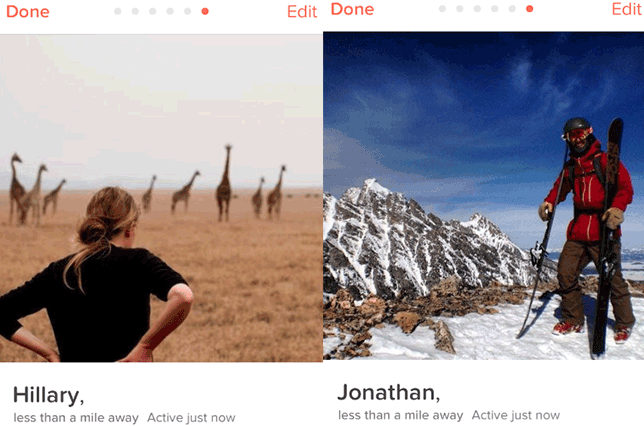 Channel your inner Columbus, Magellan, or Lewis & Clark. Look contemplative as you scan your epic horizon for the next adventure… or future Tinder match. Look, off in the distance, in that couloir–a trim blonde! Swipe right, click in, get shacked.
The Profile Bio
This is not the time to share your life story or an exert from your honors thesis. This also isn't your 5th grade AIM profile, quotes from American Pie and your favorite Biggie song are not necessary. I'm a big fan of a few, simple, one word bios. "Skier, Jackson Hole, Ocean State Raised" is really all you need. The folks are here to look at your photos anyway.
READ THE STORY
As rent skyrockets in most ski towns, and the trend of mobile tiny homes continues to proliferate, more and more disgruntled ski bums are flocking to motor vehicles as their primary living quarters. The draw of the open road, chasing pow, and cheap living is one that lures these Kerouac spirits to the asphalt rivers of the United States. With so many different motor options out there for the would-be vagabond, we at TGR put a list together to say what your car camping vehicle says about
READ THE STORY
Some things in life are pretty certain. "Hitting a deer on a skateboard will lead to serious injury" is one of them – yet somehow longboarder @clarkpatrick managed to prove that wrong. While bombing a hill the other day, a rogue deer decided to practice its black belt karate moves. It lost the bout. RELATED: The 2020 Dolores Hill Bomb Was As Gnarly As Ever Well actually, it sounds like the deer was fine and got up and ran away after the incident. Luckily, Clark managed to stay on his board
READ THE STORY
Climbing isn't usually a competitive sport, but there are times when it certainly can be. Chasing speed records on long hard routes has always caught the attention of climbers looking to prove themselves, and that has reached across climbs like El Cap's the Nose, to Everest, and all the way to short classics like the Naked Edge just outside Boulder, Colorado. That particular climb, a six-pitch 5.11b is considered one of the most classic climbs in the country, and has seen numerous speed