Most of my life I've been trying to keep up with the guys. I grew up with two older brothers who were bigger, faster, and stronger, so I think that's where my mentality of "chase the men" began; I found myself wishing for their traits and doing everything I could to be just as strong as they were. And when I started really getting into climbing and backcountry skiing, it seemed like I could only find guys who would go with me, and teach me. And that wasn't a bad thing, I think that men and women in the mountains are a fabulous thing; in fact my boyfriend, who is a man, taught me mostly everything I know and I have so much gratitude in my heart for that.
But that said, I've been getting out there with some powerful and badass women lately and it has really been amazing.. here's why:
1. No More Excuses
Because when you're hangin' with other chicks in the mountains, you no longer have the excuse of "being a girl." You have to push it and be just as good as the strong ladies you chose to go out with that day. I don't always try my hardest when I'm with a bunch of guys because I know I will never quite be as strong or as fast as them so I just work on pacing myself and staying safe. But when it's all girls, we can be a little more competitive and push each other to do better.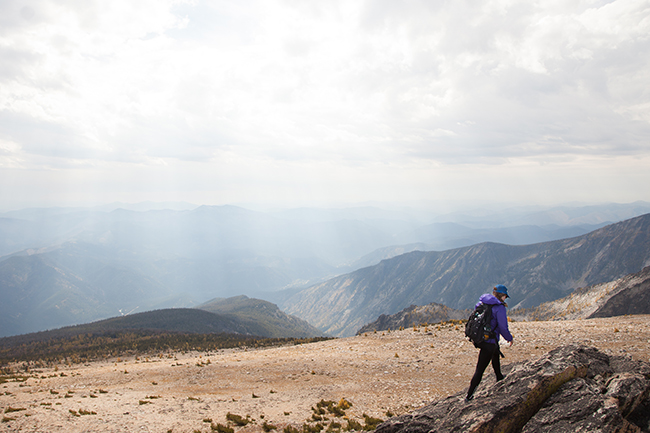 2. Girl Beta
Women generally have similar struggles in the mountains (being short, small, less powerful) so it's great to be around chicks and figure out how to get up a rock route or how to ski a line together.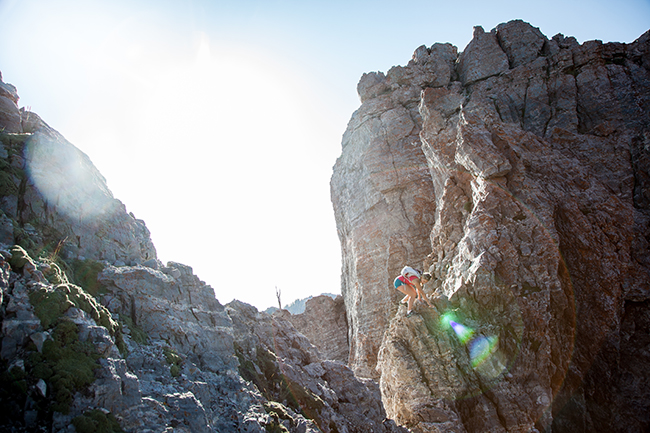 3. Femininity + Strength
Celebrating and sharing the fantastic relationship and beauty of the way a woman does things in the mountains. Whether it's skiing, climbing, biking, or running, we just do things differently than the boys and it's wonderful to share that.
4. Summit Giggles
Guys just don't giggle and shriek as much as us when they get to the top of a mountain. "Even though I don't enjoy shopping and manicures, I'm still a girl and I get excited and giggly about things." - Lila Scott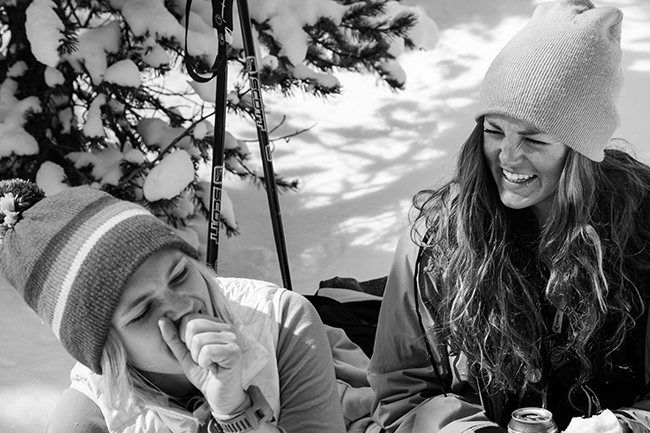 5. Epic Conversation
There's nothing like getting together with a girlfriend and solving all the worlds problems while walking up a big hill. Also, connecting with other dirtbag ladies who love the outdoors is one of the greatest pleasures in life!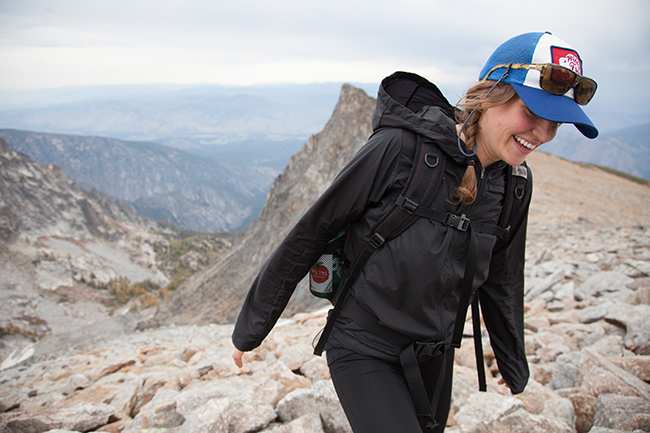 6. We Always Bring the Best Snacks
Real talk.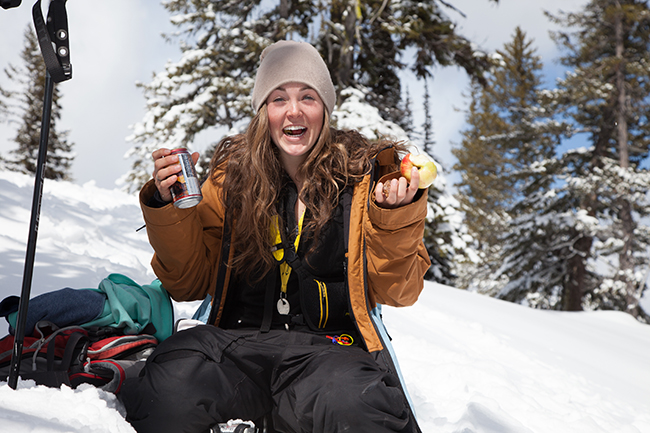 7. Thoughtfulness
Those womanly characteristics like: nurturing, care, consideration, and patience really come in handy in the mountains. At least with backcountry skiing, sometimes I feel like dudes race to the top. Women seem to be less worried about summiting and more worried about the group as a whole. I know that it takes me a long time to get into my groove and I usually start off slow, and having a fellow chick right there with me keeps me motivated and feeling strong even though I'm in the back of the pack.
8. Too Many Selfies
We just can't even contain ourselves. I have no explanation.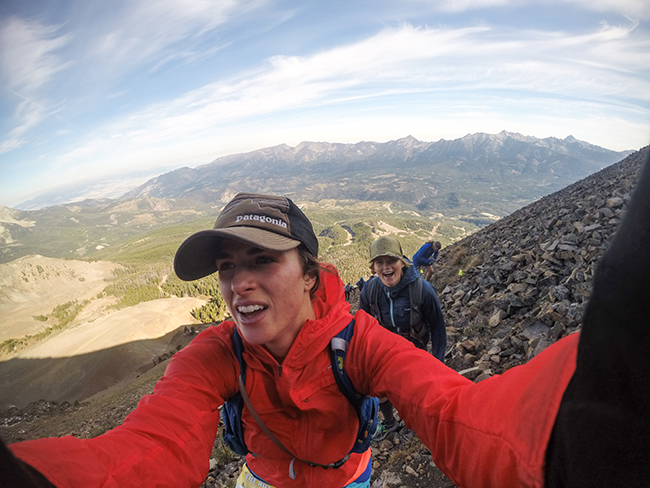 ---
Hey everyone! We got a huge response to this article, some loved it, some not so much. So we decided to publish some user response in a new article, 11 More Reasons Why Women Need To Go To The Mountains With Other Women, be sure to check it out!
---
From The Column: Women in the Mountains
READ THE STORY
As rent skyrockets in most ski towns, and the trend of mobile tiny homes continues to proliferate, more and more disgruntled ski bums are flocking to motor vehicles as their primary living quarters. The draw of the open road, chasing pow, and cheap living is one that lures these Kerouac spirits to the asphalt rivers of the United States. With so many different motor options out there for the would-be vagabond, we at TGR put a list together to say what your car camping vehicle says about
READ THE STORY
I feel it is particularly suiting that I should write a piece on the aprés scene in my hometown of Salt Lake City. I've joked with many a person on the ski lift that the only reason I became a pro skier was to enjoy beers with friends after ski days. Whether or not that is 100% the truth or just 90%, I take my aprés extremely seriously, and know Ski City's aprés options in and out. I am also passionate about Utah, and would like to dispel the incorrect rumor that Utah has a bad aprés
READ THE STORY
On New Year's Eve, a group of Polish mountain climbers set out to record the first winter ascent of K2–the world's second tallest peak–according to a report by Reuters. The team of 13 climbers will be led by 67-year-old Krzysztof Wielicki, who attempted a winter ascent of K2 in 2003 but was unable to reach the summit. Wielicki told Reuters the group hopes to begin climbing either Jan. 8 or 9 and will spend around three months on the mountain if successful, returning to basecamp by mid-March.