A couple of weeks ago a video from the TGR community hit our radar called Miss Wyoming Skis (above). It's a montage of clips showing former Miss Teen Wyoming, Amy David (follow her on TGR here), going between tearing it up on skis and strutting her stuff on stage at a pageant. We were so stoked to see this girl strongly representing women in two very different aspects. When the video got over 50,000 views I knew I had to meet her. Turns out she was just a great to talk to as she was to watch stomp backflips! She is a true lover of the mountains and someone who is positively influencing our community. Read her interview below and find out what's beyond the skiing and pageants.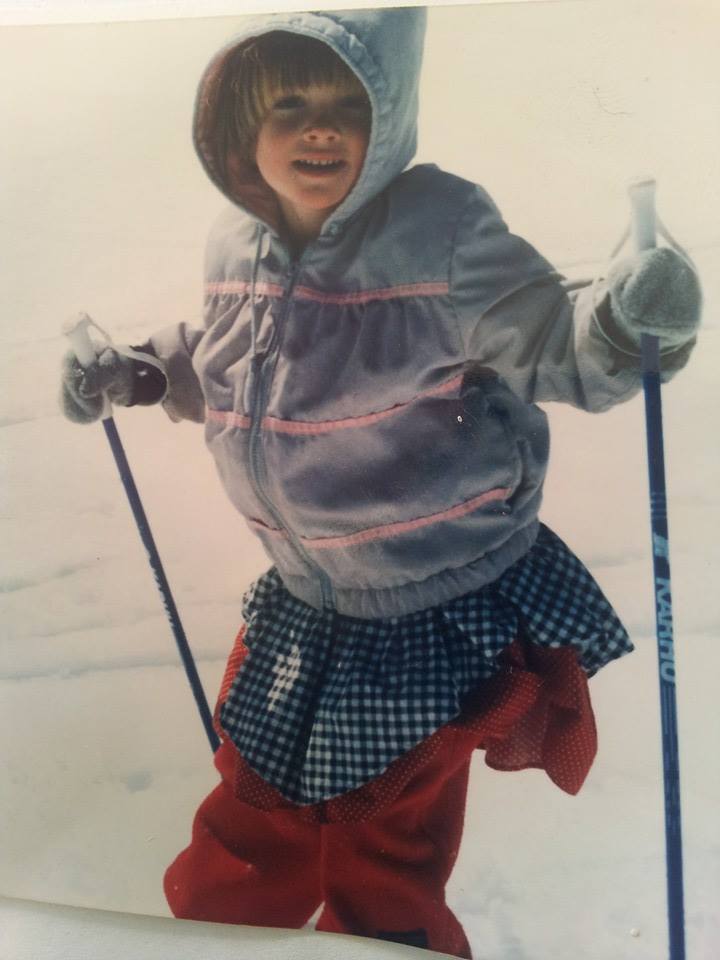 Tell me a little bit about your background.
I grew up on a farm in a little cowboy town called Pinedale, Wyoming. My parents had a guiding business where they took people all around the Wind River Range, so naturally I spent a lot of time in the outdoors as a kid. My mom would take us into the mountains and teach us to dig snow pits, and we skied at a little mountain called White Pine.
How did that video materialize?
I was really inspired by Lyndsey Dyer's TED talk called Ski Like a Girl. Listening to her speech made me realize that you don't necessarily have to be a huge tomboy to be hardcore. I like to dress up and be feminine, but that doesn't mean I can't send it! I posted the video I made on TGR because they've always inspired me. It was the first film company I really started following and I've been following them for a while. The films over the years have helped me realize what's possible.
Ski like a girl?? Explain.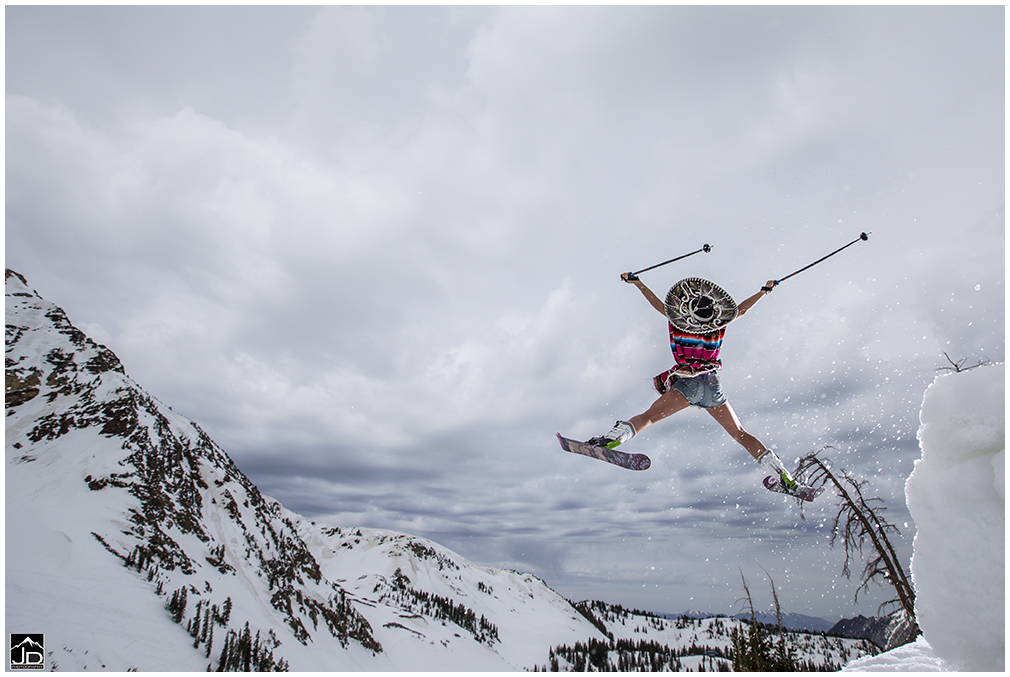 Amy going for broke on a springtime spread eagle at Snowbird. Jay Dash photo.
For myself at least, I look at it like having all the skills, knowledge and experience necessary to hang, but not forgetting about my feminine qualities that rock!
When did pageants come in?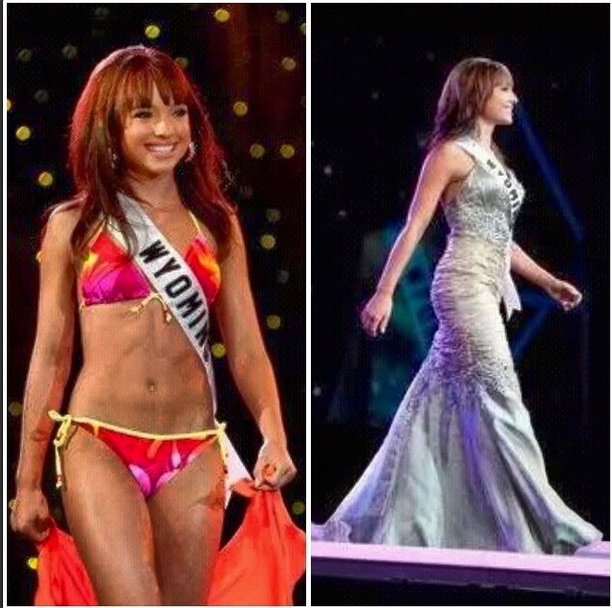 My town doesn't even have a stoplight, so you can imagine that not many people even knew about pageants. One day I got a pamphlet in the mail about a pageant and I just had this feeling—I wanted to try it. I've always had a girly side, I love to dress up and do makeup and hair; I was 17 at the time. I had no idea what I was doing, so I'd stay up watching YouTube videos on how to walk right, and then I would practice walking up and down the dirt road behind my house in high heels. The neighbors seriously thought I'd gone insane. When the time came, I borrowed a dress and my mom bought me some Walmart earrings right before the show. I just convinced myself it was something I could do, and I ended up winning.
As the Miss Teen Wyoming USA title-holder, I traveled around to different events and gave speeches on skiing, and sports, and believing in yourself.
Tell me about skiing!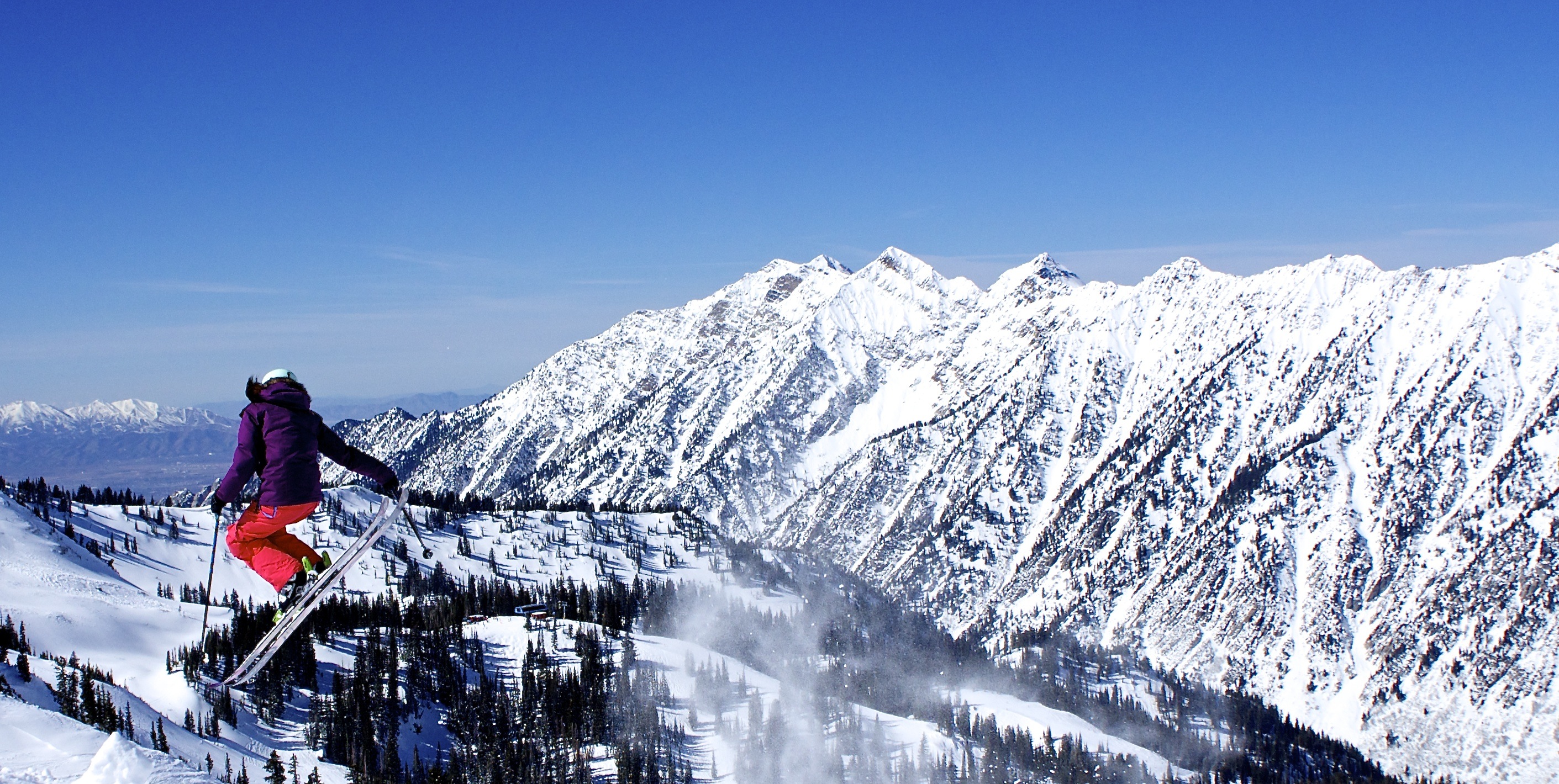 Amy grabbing tail at Snowbird.
I've been skiing since I could walk, and grew up ski racing and doing freestyle competitions. I just decided I wanted be a professional skier. When I graduated high school, I moved to Salt Lake City to pursue that goal. Two weeks after moving there, I blew my ACL and meniscus training at a trampoline gym. I was crushed. And the next year after I was recovered, I blew it out again my fourth day skiing at Alta. That's when I started working at Mountain Sports International. The dream to go pro is still there, but really I love just traveling around and being outside; that's my real goal.
What are your passions?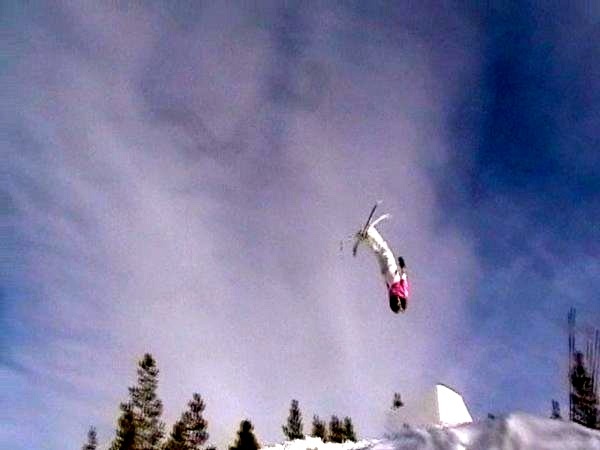 Skiing is my all-time favorite activity to do. The feeling of freedom it gives me will always drive me to pursue it further. But I'm also passionate about my family, my heritage, and staying connected. And just living an outdoor lifestyle that can positively influence others.
What does your future hold?
I want to do more backcountry skiing! And I want to continue to enjoy being in the mountains. I want to live a simple life where I can see as many unique outdoor places as possible.
Any advice to give to those looking to live a similar path?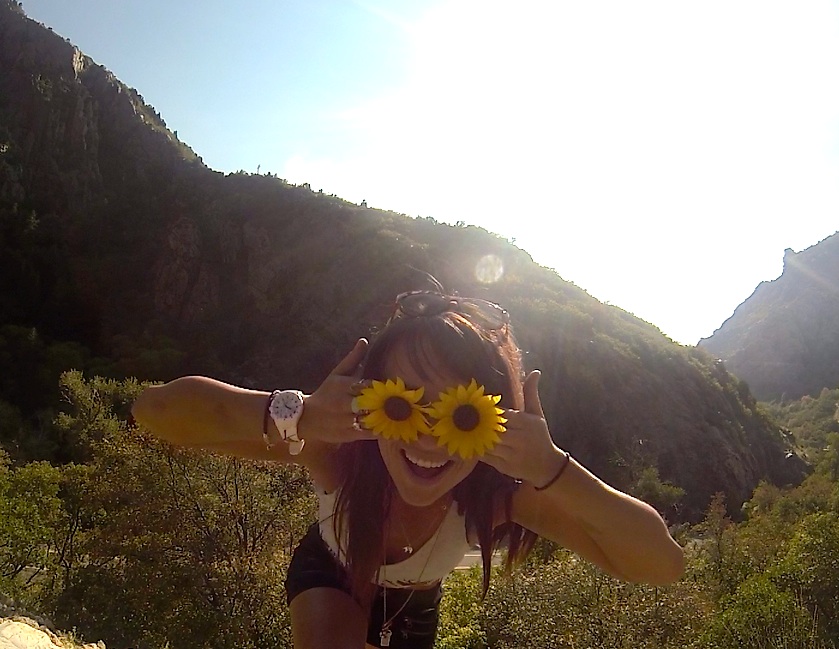 I would say to not be afraid to show your true self. Let go, and know that it's ok to be silly. I go out there with my nails done, sporting pink snow pants, and fall on my face. And yeah it's embarrassing, but you should do it anyways. As long as you're having fun, it doesn't matter what people think.
---
Want to know more? Follow her in the TGR Stash and check out her website and Instagram to see what she's up to day-to-day!
From The Column: Women in the Mountains
READ THE STORY
Well, it's a magical time of year again. Sticky spring snow is being plastered to the sides of the mountains high above Chamonix, France just in time for the Aiguille Du Midi tram to re-open after a lengthy COVID hiatus. Of course, that means the locals are absolutely frothing to get after it, and that's just what Tof Henry and Seth Morrison did on one of the biggest lines of them all: the Aiguille Du Midi's Mallory Route. More of a climbing route than a ski line, it comes into rare condition
READ THE STORY
Kai Jones' progression in big mountain skiing isn't slowing down, with the young gun spending the better part of the winter stacking clips in Jackson and Montana for the upcoming TGR film. To cap off the season, he just pulled off a descent that he's been dreaming of for his entire life: skiing off the summit of the Grand Teton. Inspired by generations of legendary skiers in Jackson Hole, Kai teamed up with his close friend and mentor Tim Durtschi, as well as Jackson Hole Mountain Guides'
READ THE STORY
The ski industry has lost a legend. Last Thursday, Mike Wiegele Heli Skiing announced that their founder Mike Wiegele had passed away at the age of 82. For the last 50 years, Wiegele's name was synonymous with the best feeling in the world: skiing bottomless, untouched powder. In 1970 this humble farm boy from Austria offered his first-ever heli guided ski trip in Valemont, BC. It was a wild and revolutionary idea, but Wiegele was certain that it would take hold despite the lack of initial