Does being good at hucking yourself make you qualified to jump into the world of business?
Walk the aisles at an industry tradeshow or look around your mountain town bar and you'll see plenty of gear from companies founded by athletes: pants held up by Arcade Belts, which Cody Townsend started; beanies from Julian Carr's company, Discrete; and Frends headphones courtesy of Keir Dillon. And if you look back in time, a lot of the major gear brands like Patagonia and Burton were started by athletes who helped pioneer niche sports like snowboarding and climbing.
Lucky for us, Cody Townsend--and Arcade--helps this dude keep his pants on.
But does the action sports world need another glove/beanie/t-shirt company? Does being good at hucking yourself make you qualified to jump into the world of business? And is starting a brand a viable next step for athletes once their athletic career starts to come to a close?
Sometimes. But it's not that simple.
One of Cody Townsend's Arcade Belts--it's perfect for holding up pants and decorating cacti.
There's intrinsic value in an athlete being a part of a brand—that's why companies sponsor skiers and riders in the first place. It makes their product cool, and it makes them seem legitimate. So it follows that if the athletes are the ones behind the products, they should be even better. When Jeremy Jones started Jones Snowboards, the board he was producing immediately had street cred: if he rode them they had to be good.
But it doesn't always correlate that closely. "Probably the biggest misconception is that business is all done by bro hugs and handshakes," Townsend says. "Ultimately, the winter sports industry is like all others and you have to be professional and execute properly to succeed. As far as athlete owned companies, most might think the athlete's name can carry the company far further than a company without one. But we've seen plenty of athlete companies fail even behind some of the biggest names in the game. A name might get you in the door, but a quality product is what gets your product back out that door."
In addition to dropping cliffs, Julian Carr keeps busy designing hats for his company, Discrete.
And being good at dub 10s or riding spines doesn't mean you know how to design a ski or that you understand seam taping. You might know how you want a board to flex, but it doesn't guarantee you can design it to flex that way. But you can learn some of that or bring in people who have the technical skills. Running a business—even a small one—doesn't mean you have to know how to do everything.
Carr says the hardest part was learning the business side of things, not the product side. "During the first business meeting I conducted at my first SIA tradeshow in Denver 2008, a buyer asked what his terms were and I had no idea what that meant," he says. Carr says that learning about the supply chain, logistics, margins and bookkeeping was the most difficult for him. Other business owners say that their time as an athlete prepared them somewhat for the number crunching side of things. Townsend also emphasizes that being an athlete is, to a large degree, a business proposition built around creating a personal brand. The resulting lessons in branding can then be applied to building a company that transcends one's career as an athlete.
Although known for its hats, Discrete offers a full line of cut-and-sew apparel.
"Dealing with contracts and sponsors also taught me a lot about the business side of our industry," says Sandbox's Kevin Sansalone, who makes helmets and produces movies. "I think most athletes know their own industries very well. They definitely know their product needs as well as their own athletes' or team riders' needs. We understand marketing and we are usually pretty in touch with the current state of our intended target market."
That's why a lot of athletes have started softgoods companies or gone for niches within the already niche snow sports industry. They have a sense of what that small target market wants and thinks is cool. Snowboarding might not have known it needed ninja suits, for example, if Travis Parker hadn't helped start Airblaster.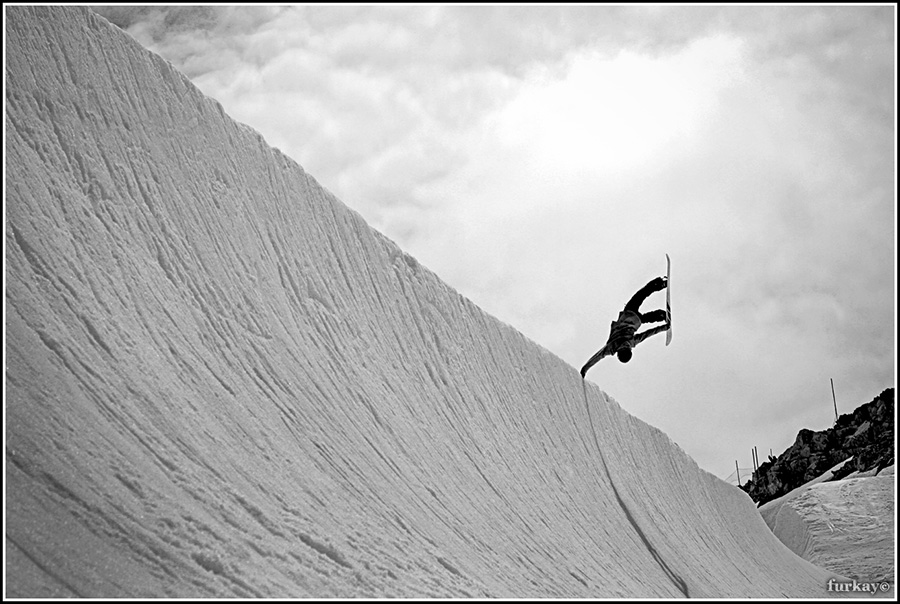 When not throwing down handplants, Kevin Sansalone keeps busy running Sandbox.
That doesn't mean starting a company is without challenges, and plenty of athlete-founded businesses have foundered. What makes launching a business even more variable is that sometimes the challenges are the same as the benefits, particularly in the winter sports world. "The greatest challenge of launching and operating a snow brand is also its potential strength: the weather," Carr says. "If it snows a lot, then it's unbelievably good for business. If it doesn't snow it's, unfortunately, very difficult."
It's also hard to break into a niche industry, which is why pre-existing relationships are valuable. "I had built many pre-existing relationships in the industry that helped me gain some traction in the marketing and PR perspective. Also, quite a few shops had heard of my skiing and once they saw the quality product, it was a nice transition to steer the conversation to them making a buy of Discrete," Carr says.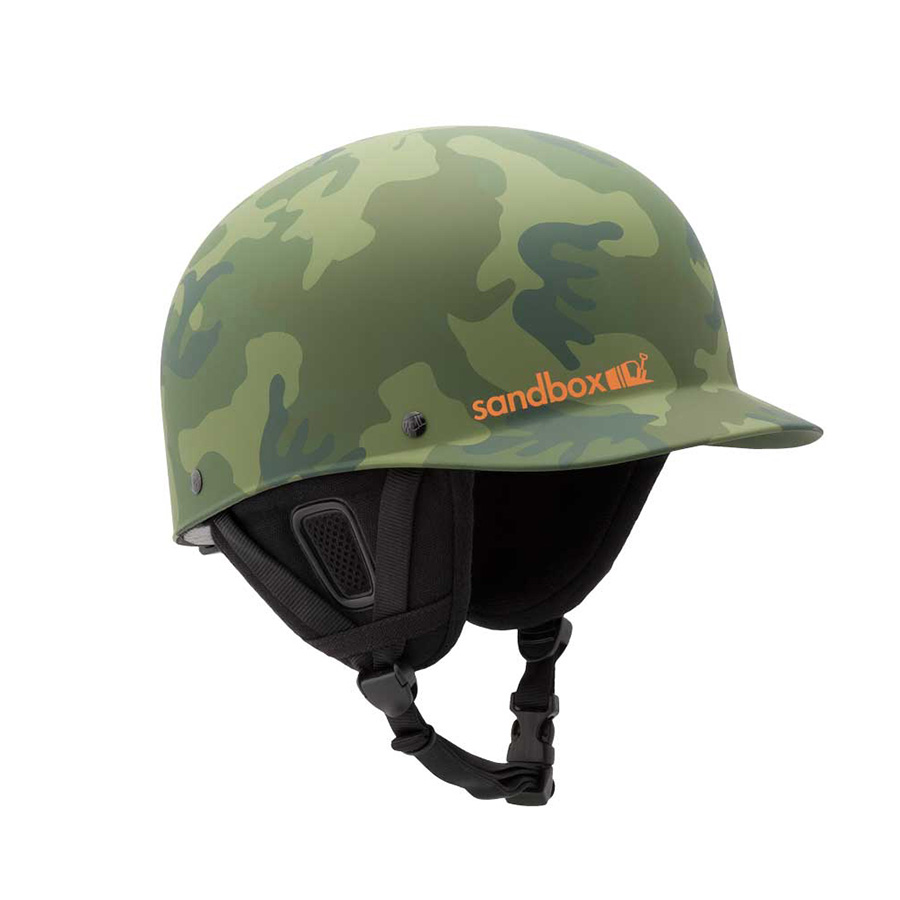 This camouflaged beauty is one of the many fine brain buckets made by Sansalone and Sandbox.
There's also the challenge of trying to balance starting a business with pursuing a career as an athlete. Even without staring at spreadsheets and studying sales samples, athletes are often spread thin with riding, filming, competing, and fulfilling obligations with their sponsors. Most athletes who successfully started brands did so while they were still viewed as relevant to their sport. If these athletes transitioned to focusing on their businesses fulltime, they tended to do so as their athletic career was winding down. Carr says he balances both by being highly punctual, and Sansalone says he's constantly fighting the urge to be outside.
And because it's such a small world, some of the smaller companies have started to influence the larger ones. "I think five years ago it meant something to say you were an athlete-owned company," Carr says. "But these days, the big companies have seen the success and authenticity the smaller brands like Discrete were having. Now you see a lot of brands saying that they're 'athlete inspired' or athlete 'driven.'"
Sometimes gambling on a business pays off--Townsend's Arcade is living proof.
So is it viable? For some athletes, like 4FRNT's Matt Sterbenz or Capita's Blue Montgomery it has been. Other brands, like Anthony Boronowski's Joystick Poles, have folded. And it remains to be seen how brands like Strafe or Arcade will hold up. Sansalone says it's possible to make it work, but you have to be smart about it. "If you can keep your overhead low and run a tight ship then I think it's very viable." he says. "It changes when you break that small business mold and begin to grow out of it. I think that's when you start to cross the line [away from] being viable."
We Recommend