Words and photos by Brigid Mander
There is a new, under the radar, ski area in North America, in a seldom-traveled place that receives deep, deep snowfall. It boasts constantly refreshed powder, cut, gladed tree runs, towering alpine terrain, trail maps, warming hut, and facilities. What it is missing, however, are ski lifts. Intentionally, that is.
The ski area, called Hankin Evelyn Recreation Area, is located on the east slope of the Coast Range in Northern BC. Claiming fame as North America's sole lift-free, ski-touring only recreation area, it was begun in 2008, and brought from concept to reality with almost no controversy-a rarity these days.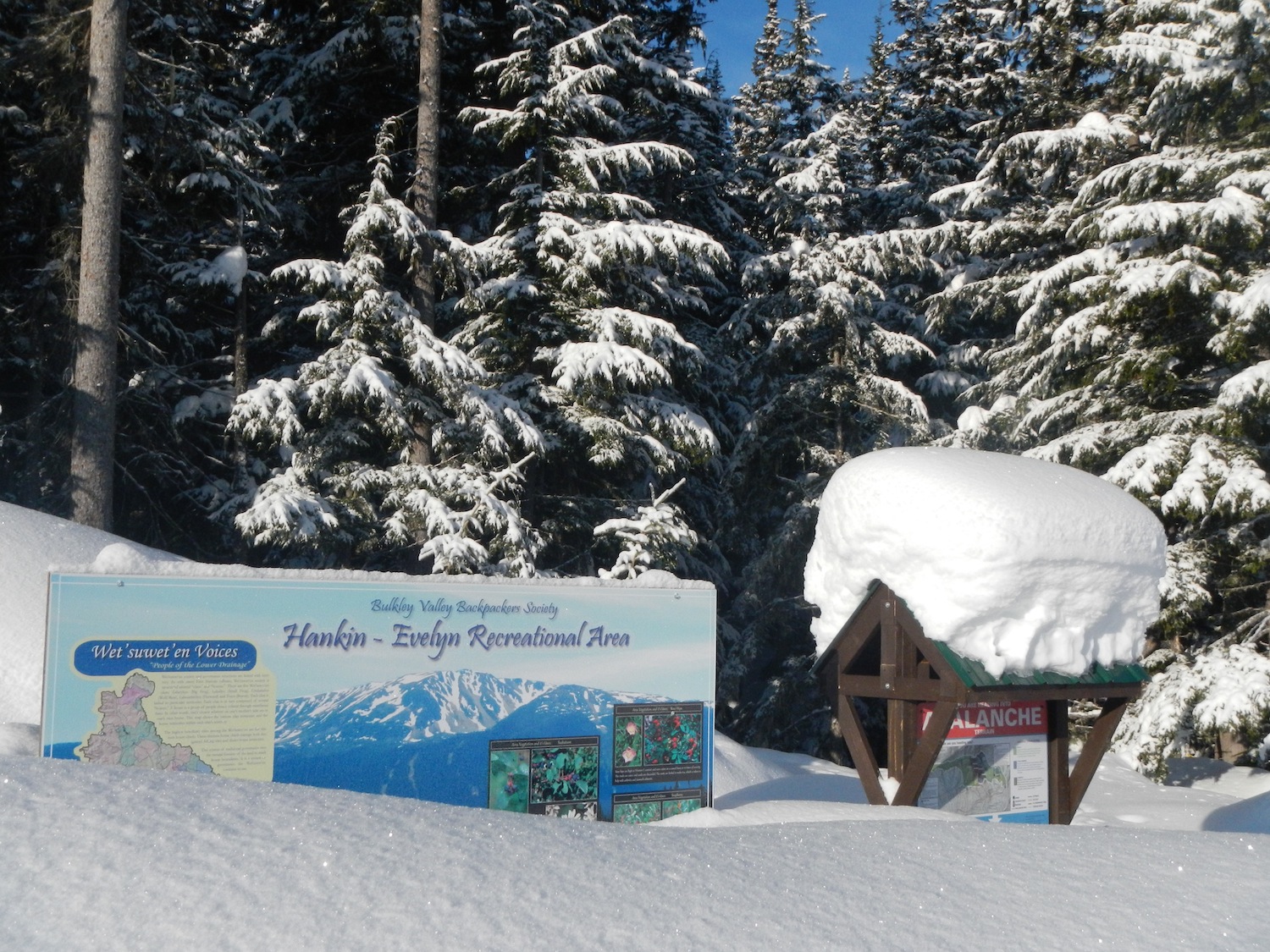 Avalanche warnings and signage with First Nations historical connection to the area.
The peaks above the area, just outside of the town of Smithers, look like a small Alaska, with steep alpine faces, fluted lines, and features. The backcountry options are endless – for motivated and advanced backcountry travelers.
The inception of Hankin as an official area was the brainchild of Smithers resident Brian Hall. Despite the amazing backcountry opportunities around the town, Hall felt the community needed a place where skiers could tour safely in unsafe avalanche conditions, and where beginners could learn without getting over their skill level.
The entrance to the first uptrack.
"I wanted to create an area for all levels for backcountry skiers, where people can learn and gain confidence, but also where advanced skiers can access more terrain," says Hall.
Hall specifically searched an area that would provide good skiing, and access to big terrain, but that was not terrain that was already in use by other backcountry groups such as snowmobilers. He drew up a plan and submitted it to the Canadian government, explaining the benefits, both and short and long term that Hankin would supply to the region.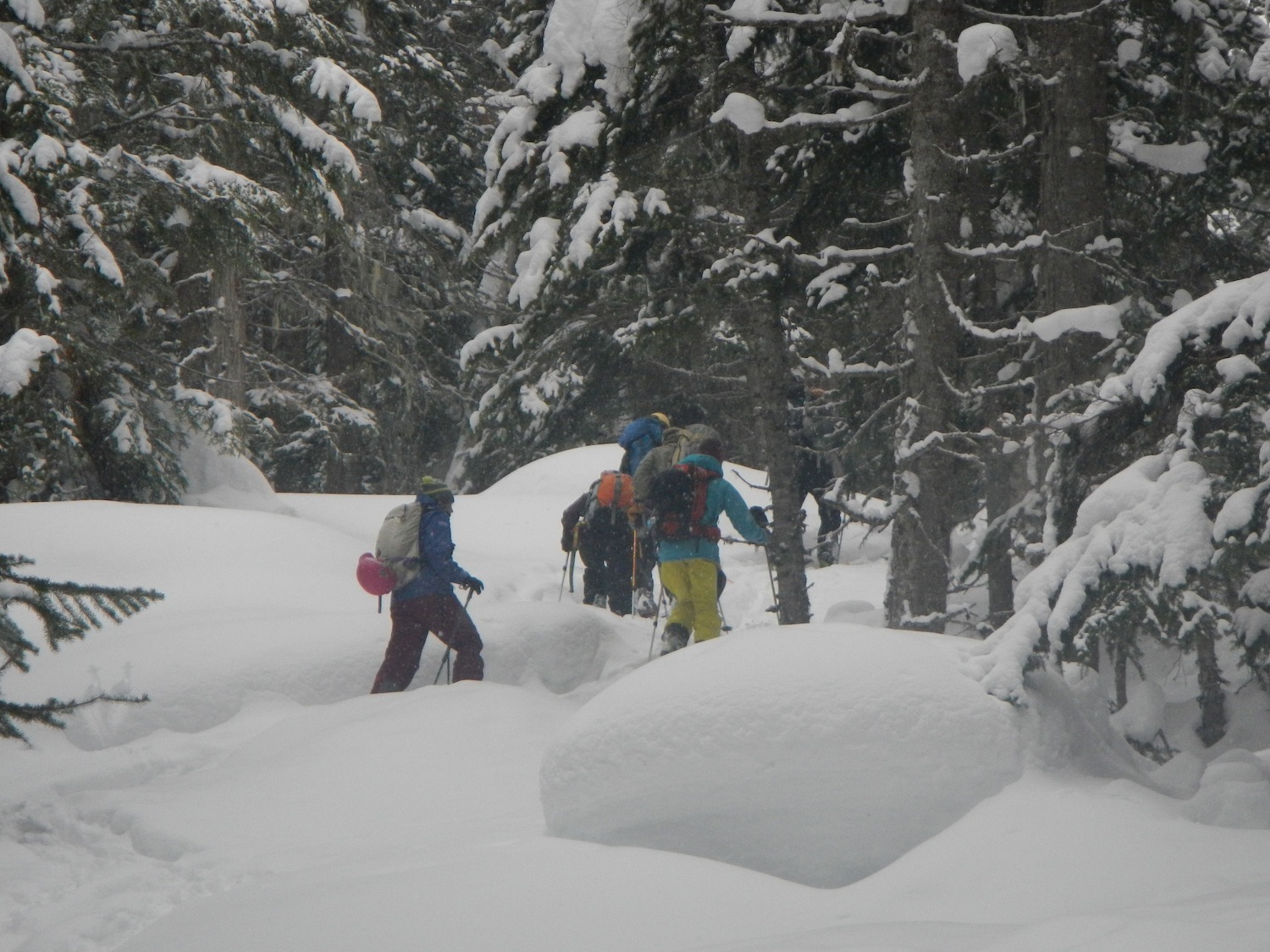 Leah Evans and Molly Baker following Hankin locals up a skin track.
The government responded, awarding Hall's project $612,000 to begin clearing runs. The funds put displaced forestry workers to work cutting 11 runs through impenetrable forests. Two uptracks were cut, and warming hut built at the treeline. An outhouse and parking lot was built at the base, and a composting outhouse for the upper warming hut.
The community also responded, with a massive amount of volunteer effort put in by local backcountry enthusiasts. "It is time consuming, says Hall. "We are all volunteers." Yet the community keeps giving back, in money, time, and then heading out to enjoy their work in powder laps.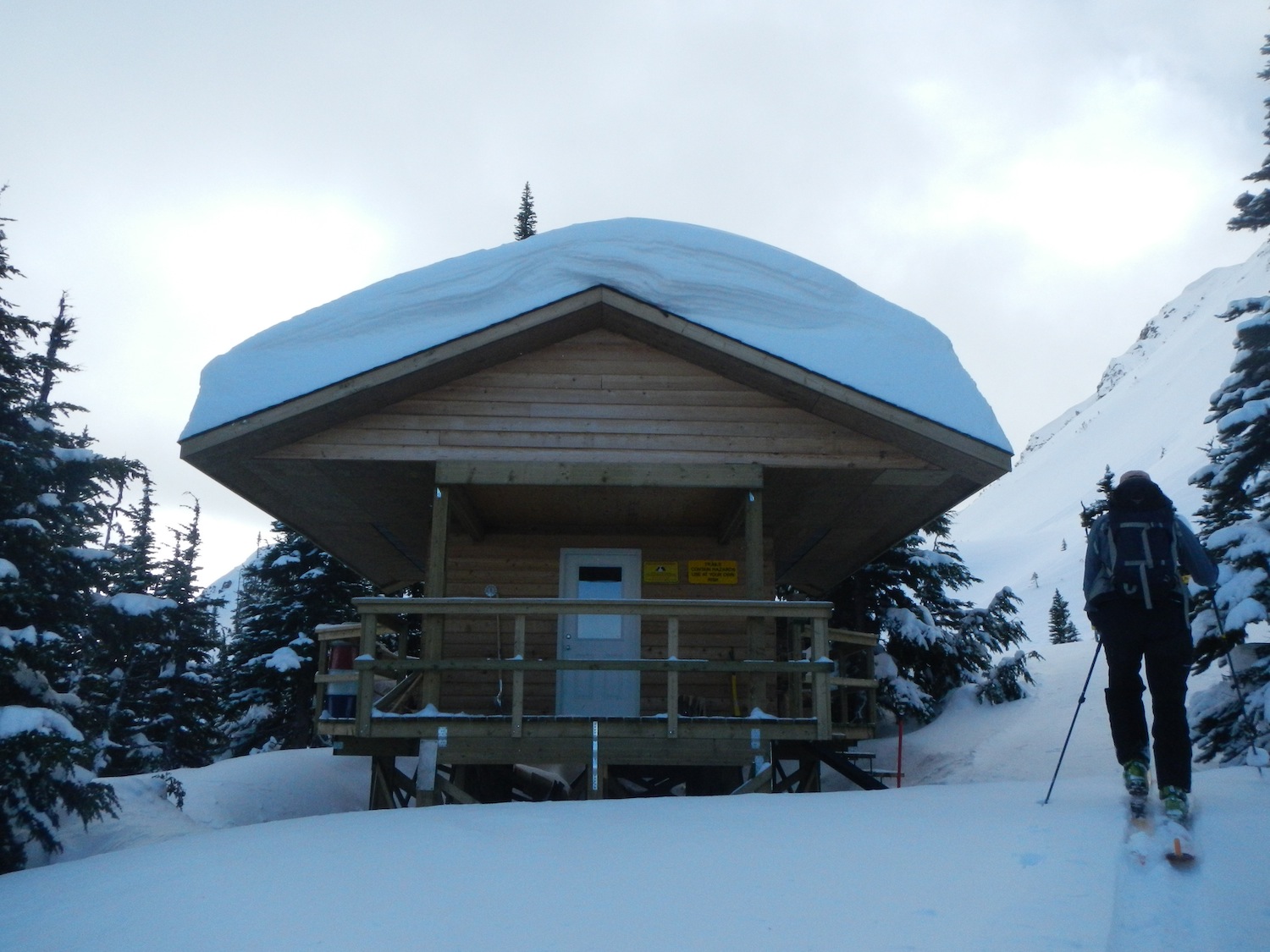 Brian Hall skins up to the warming hut.
"Maps with signage, avalanche terrain ratings from the Canadian Avalanche Centre, as well as "Are You Beeping" transceiver signal detectors are at the base and the hut. More runs and another hut for overnights are planned," says Hall, who has raised another several hundred thousand dollars for these improvements, to keep the road to the base plowed, for insurance, and to maintain the hut and other structures.
Guides and avalanche professionals have begun conducting courses on Hankin terrain. Skier visits are on track for 3,000 in 2012, up from 2,000 in 2011, an average of 17 users per day.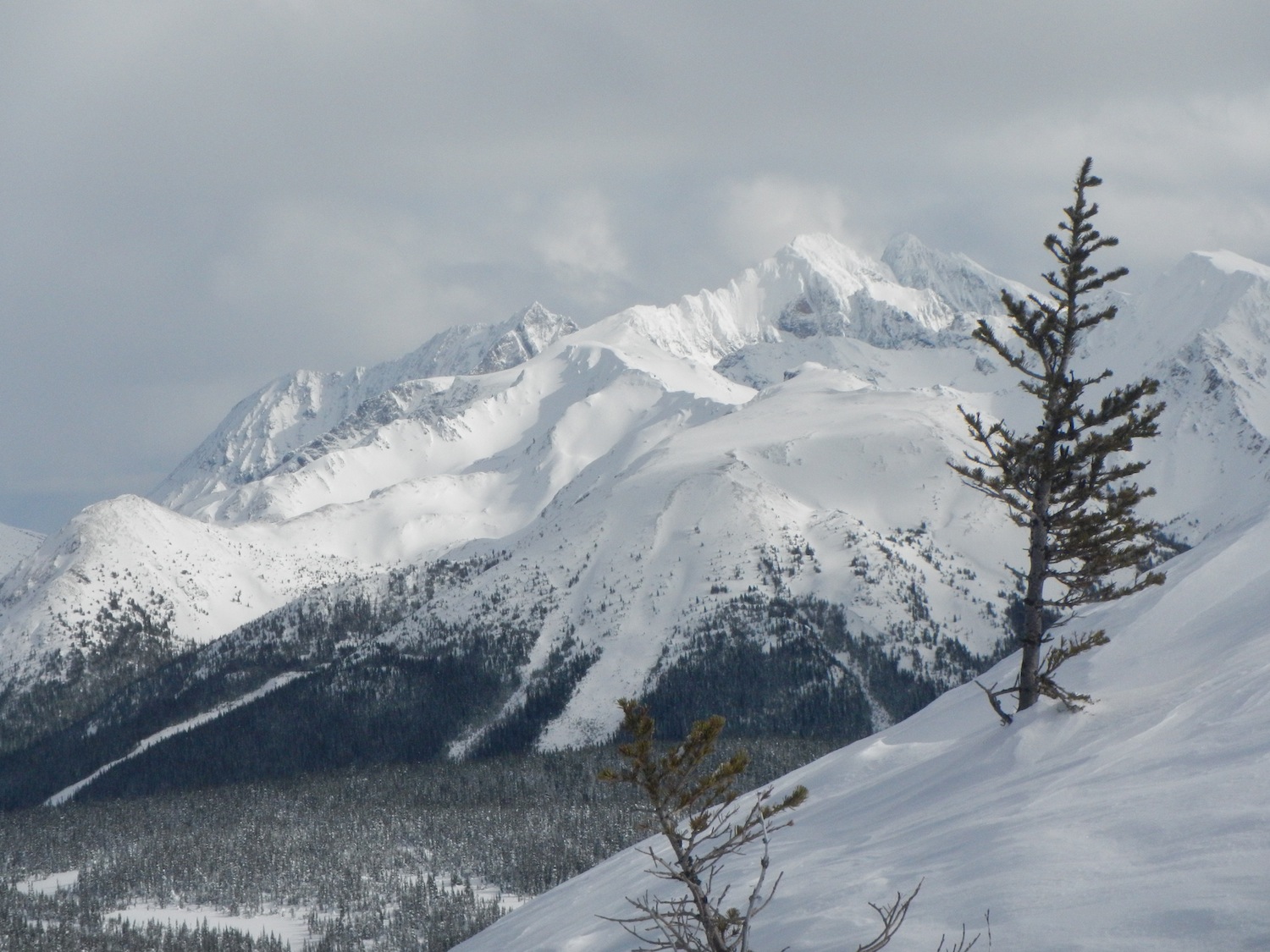 Alpine terrain above Hankin.
The interest is more widespread than your stereotypical ski tourer or snowshoer as well. "Some kids from Quebec were here recently, and they said to me that we should pile up some of these felled trees and leave them on the ground," said Hall. They wanted him to create features to jib in the area, backcountry style. And Hall says he is going to look into it - he just wants a playground that offers something to everyone.
Molly Baker inspects terrain above the warming hut.
Save big on ski touring gear through our partner - http://backcountry.com where 10% off all Sales go back to TGR!

We Recommend